In record time (for me), I've managed to upload photos from our most recent trip: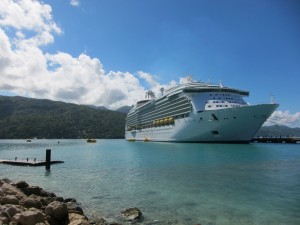 Western Caribbean (November, 2011) — 6 day Western Caribbean cruise (Ft. Lauderdale roundtrip), aboard RCI's Navigator of the Seas.
Of course, I'm still sadly eight trips behind… some from as long ago as 2008 (including our first voyage on Navigator). The good news is that I have most of the rest of 2010's and 2011's photos ready for posting soon. So, I'm hoping to get more caught-up this holiday season (yeah, right).