We docked in Kusadasi around 9am and assembled for our shore excursion (an iPod-guided tour of Ephesus) a little after 10am. We opted for the ship's tour at the suggestion of Rick Steves guidebook. In hindsight, taxis and our time in port were plentiful, and the distance from Kusadasi to Ephesus wasn't great. We could have just done it independently, thereby giving us more time at the magnificent ruins. In any case, the tour was hassle free and ultimately enjoyable.
As archeological sites go, Ephesus sits among the top tier in my experience. It's a bit more evocative than some as you meander (like the nearby river of the same name) downhill on ancient streets through the city. The famous Library of Celsus is certainly swoon-worthy: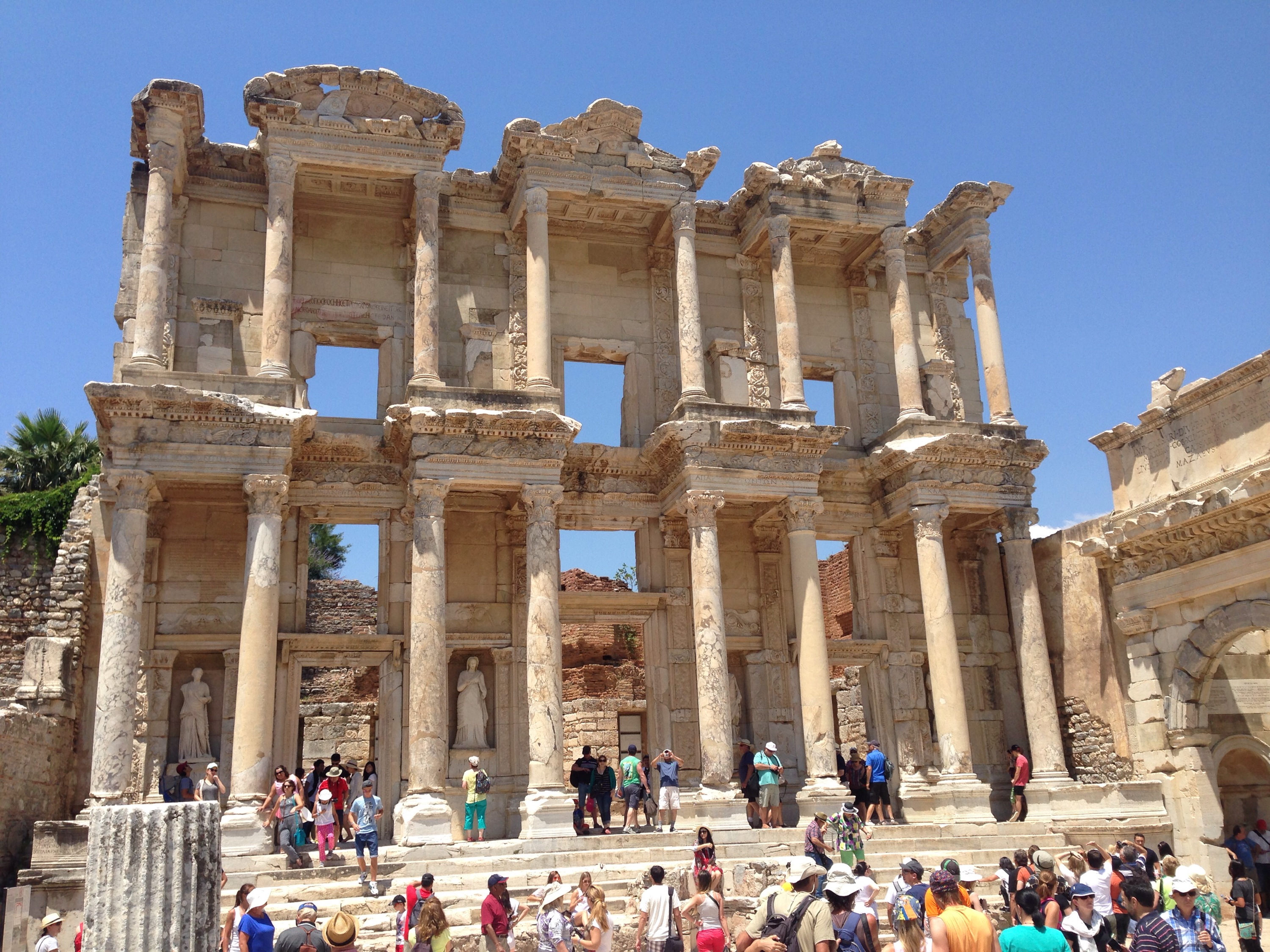 But, I personally found the Terrace Houses (extra 15 TL admission, about $5) to be the most extraordinary part of the site: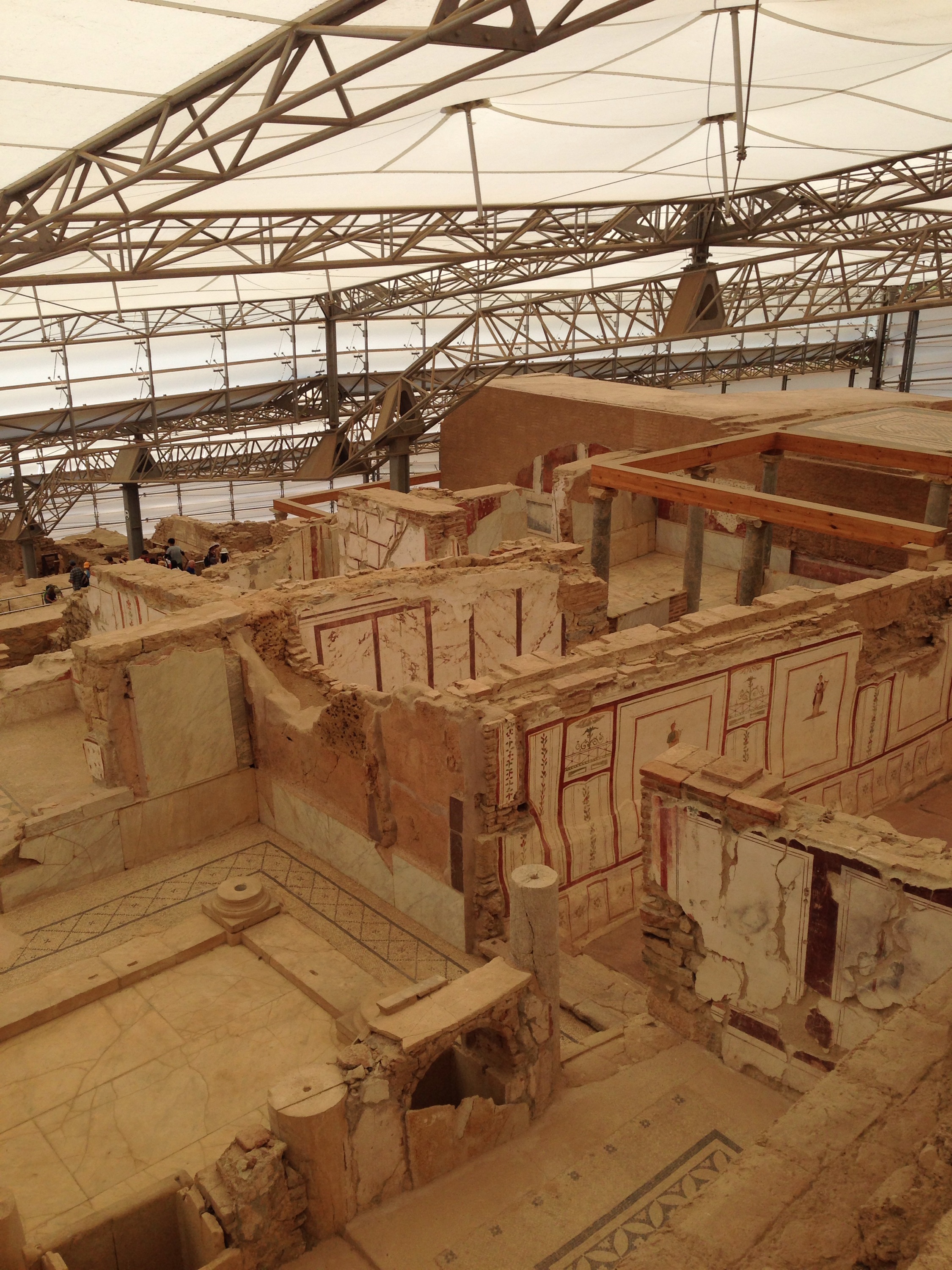 These homes offered a unique glimpse into the homes of wealthy Roman citizens living in Ephesus. The glass walkways and staircases make them especially spectacular, as you feel like you're levitating above these well-preserved structures.
After our visit to Ephesus, the tour stopped at a gift shop / cafe / WC center, which also put on this short (and cheesy) recreation involving (I think) Anthony and Cleopatra. We also visited a carpet shop in Kusadasi. This was actually more interesting and informative than annoying. It almost made me want to buy a Turkish carpet. Almost…

In the evening, we went to the main dining room for dinner. The food and service were remarkably good; indeed, it was so much so that we requested to have the same waiters (Princeley and Reynaldo) again. They were an absolute model of efficiency and good humor… perhaps the best we've ever had on our numerous cruises.
Today's box score: +1 country (Turkey in Asia)