This morning we drove up from Alamosa to Colorado Springs. In planning the route, I opted for the somewhat slowler yet more scenic journey on US Route 285 / US Route 24 through the mountains versus the flatter and faster I-25. The drive was pleasant, though I suspect it would have been more spectacular had it been less cloudy (we dodged rain all day).
We arrived at the Garden of the Gods around lunchtime for what will likely be our last picnic of the trip. After lunch, we hiked around the various rock formations and managed to avoid the rain.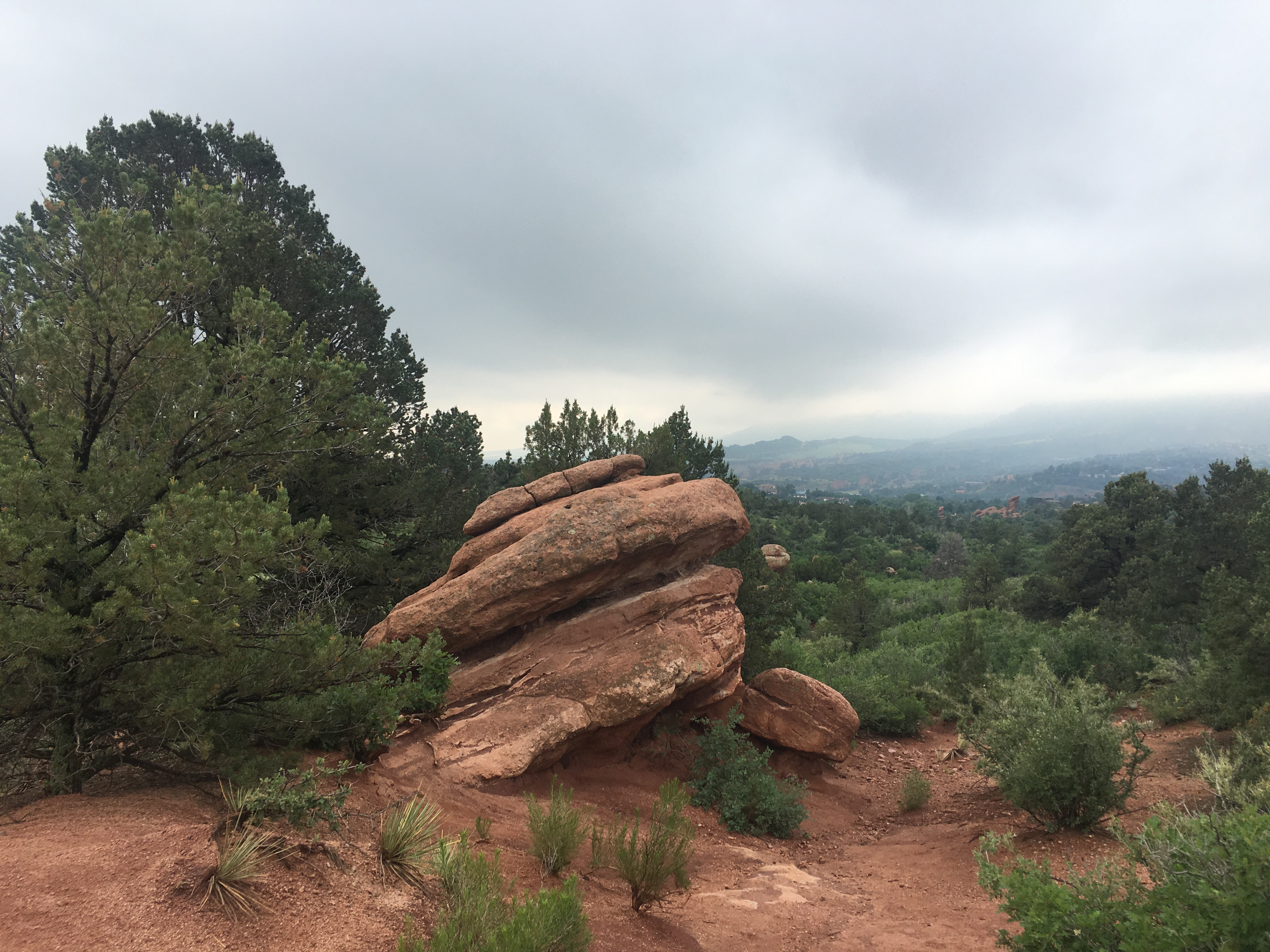 Another view: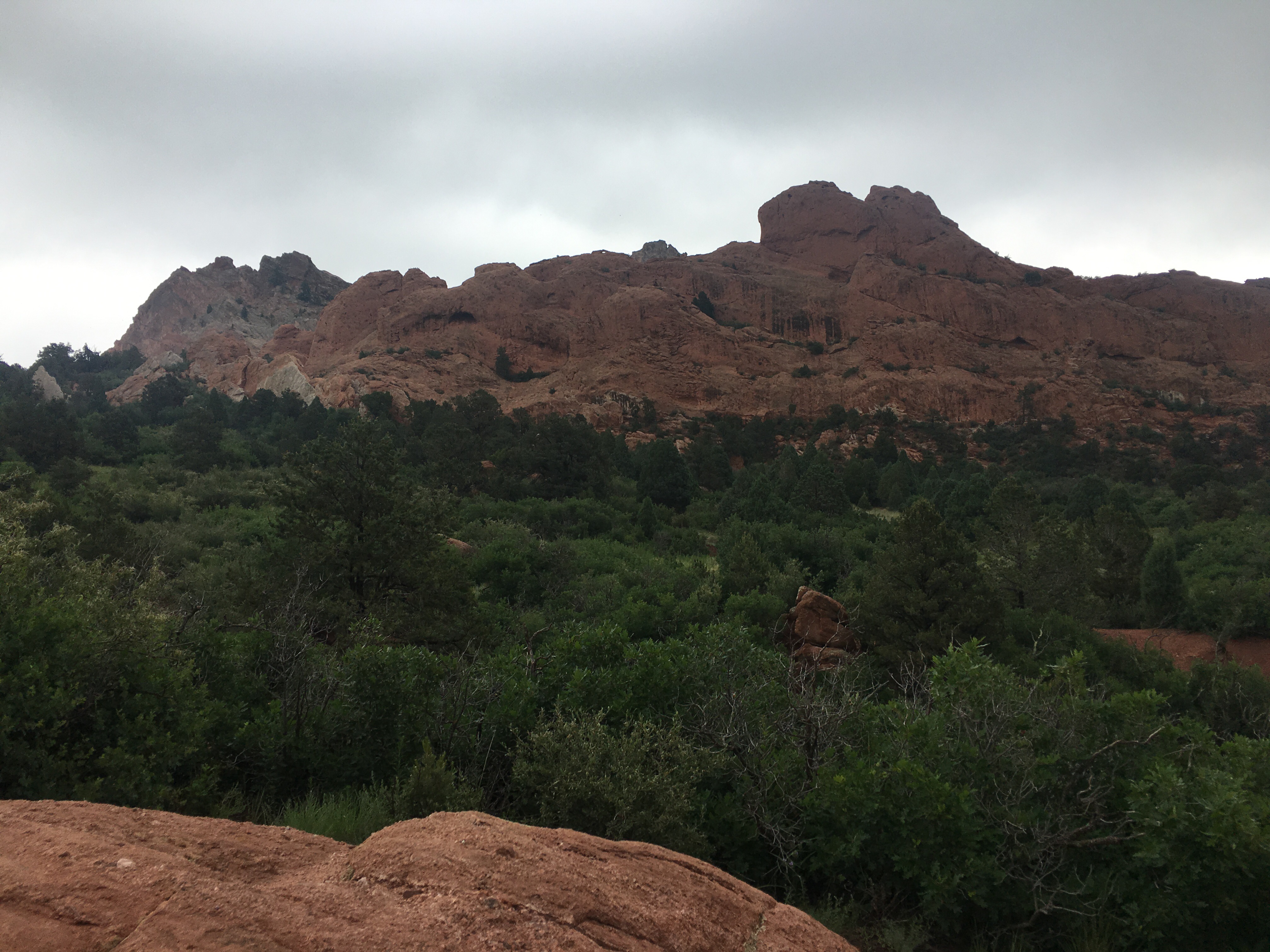 Overall, I liked the park, but it would have been better on a clear day and earlier in the morning (due to lots of crowds and inadequate parking).
In the mid-afternoon, we drove up to Denver in fairly heavy stop-and-go traffic. As when we arrived two weeks ago, Denver has really provided the only traffic jams of this trip.
For dinner, we ate some pretty good BBQ at a place called Boney's BBQ near our hotel. Emerson especially surprised us by ordering and eating the pulled pork, a first for her.
We're staying downtown at a Marriott for the next two nights before we transfer out to another hotel closer to the airport. Our plan is to visit some museums tomorrow and then maybe head up to Rocky Mountain National Park on Sunday.