Today, we visited the Hermitage, which is without question known as one of the finest museums in the world. Since our tour only started around noon, we had a leisurely morning aboard Getaway. Emerson was especially pleased to play mini golf with the course all to ourselves: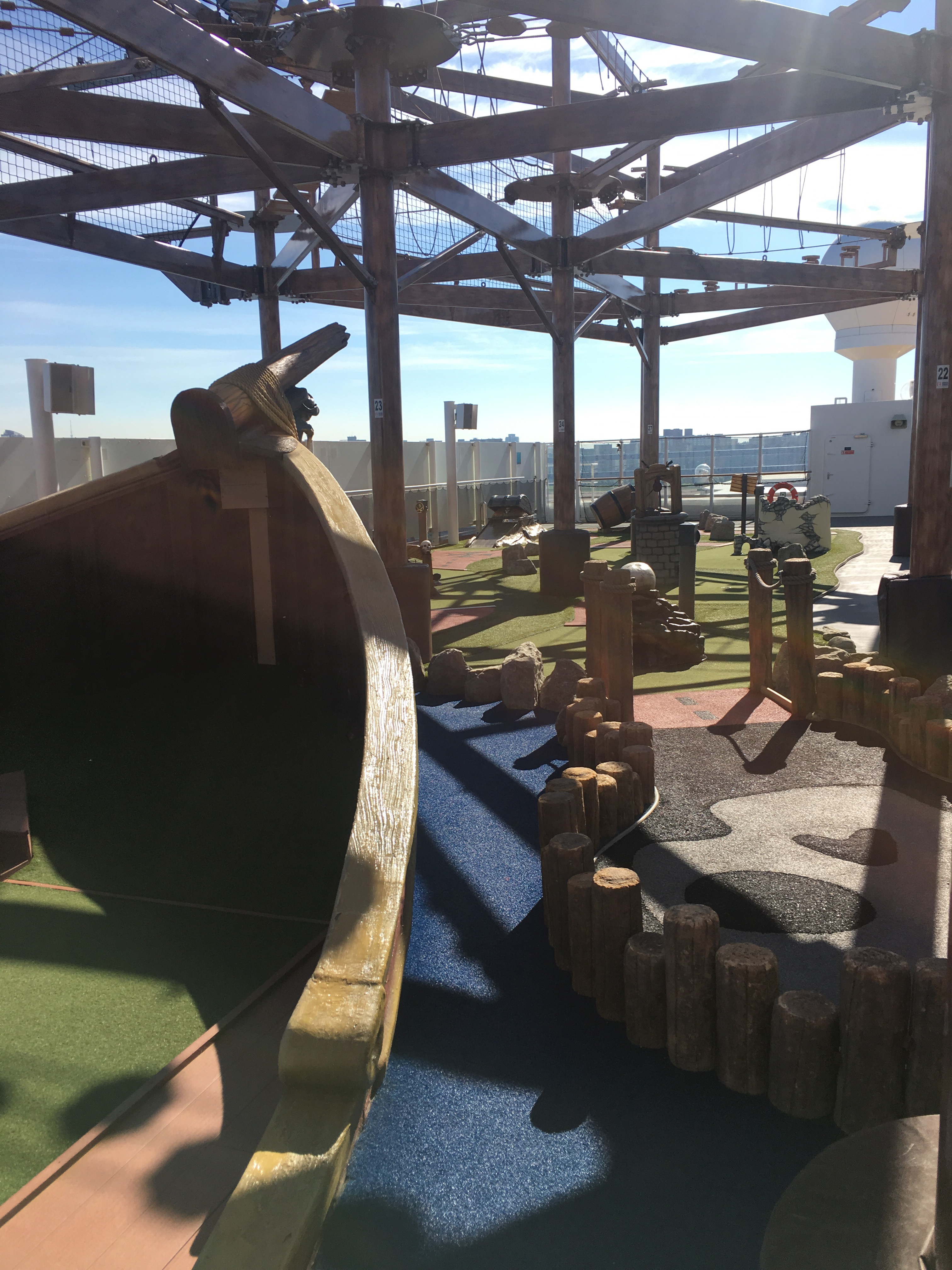 En route to the museum, we witnessed the gruesome aftermath of what we assume to be an accident (car vs. pedestrian). For some reason, the authorities failed to cover the body of the victim, who'd sustained extensive head trauma. While I've seen that sort of thing, it came as an unpleasant shock to Libby. Thankfully, Emerson was looking in the opposite direction and didn't notice the accident. All in all, not a happy start to a tour.
But, life goes on…
The Hermitage was unsurprisingly crowded with visitors and tour groups: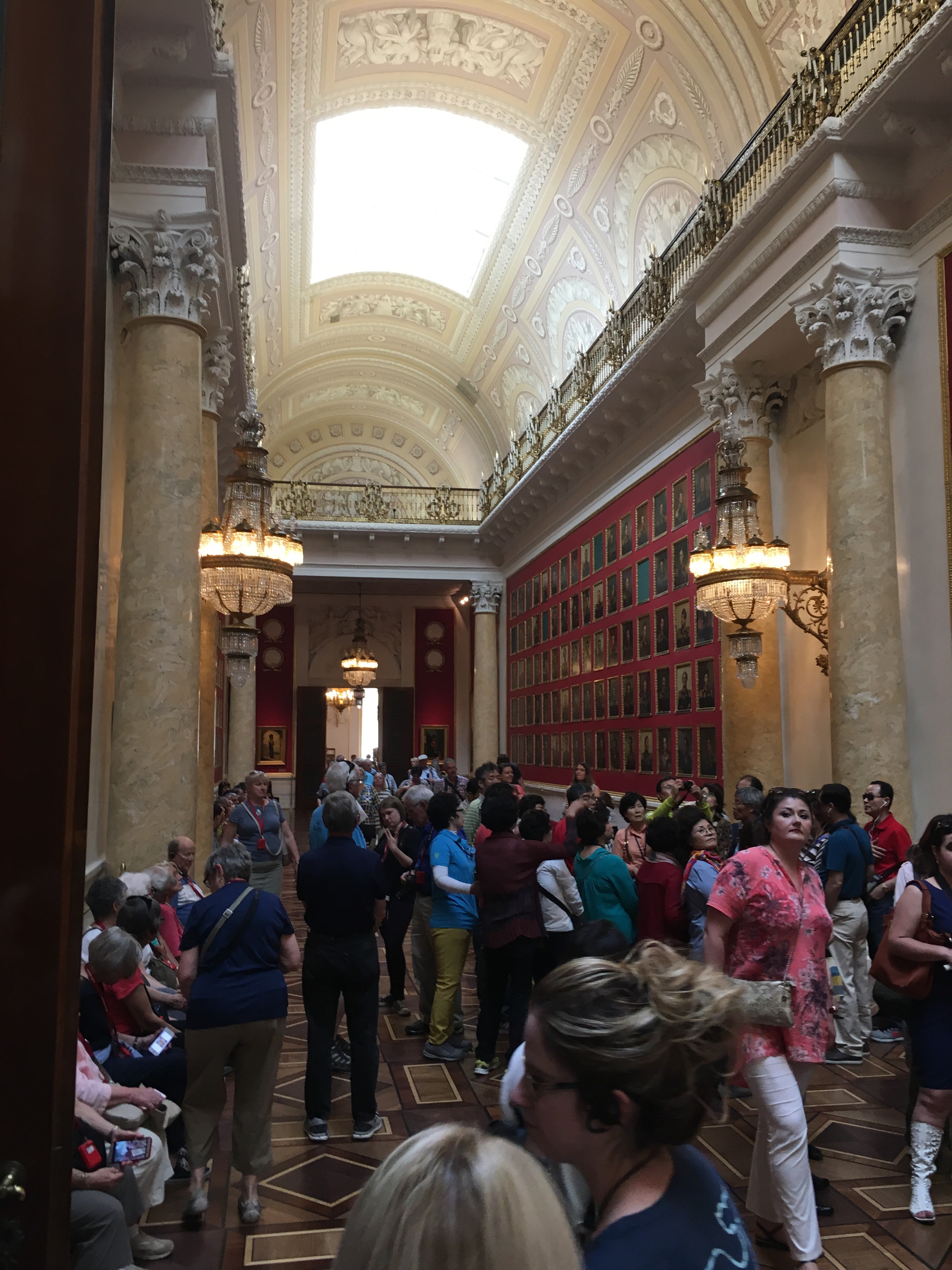 However, it's still a spectacular space with amazing art and artifacts.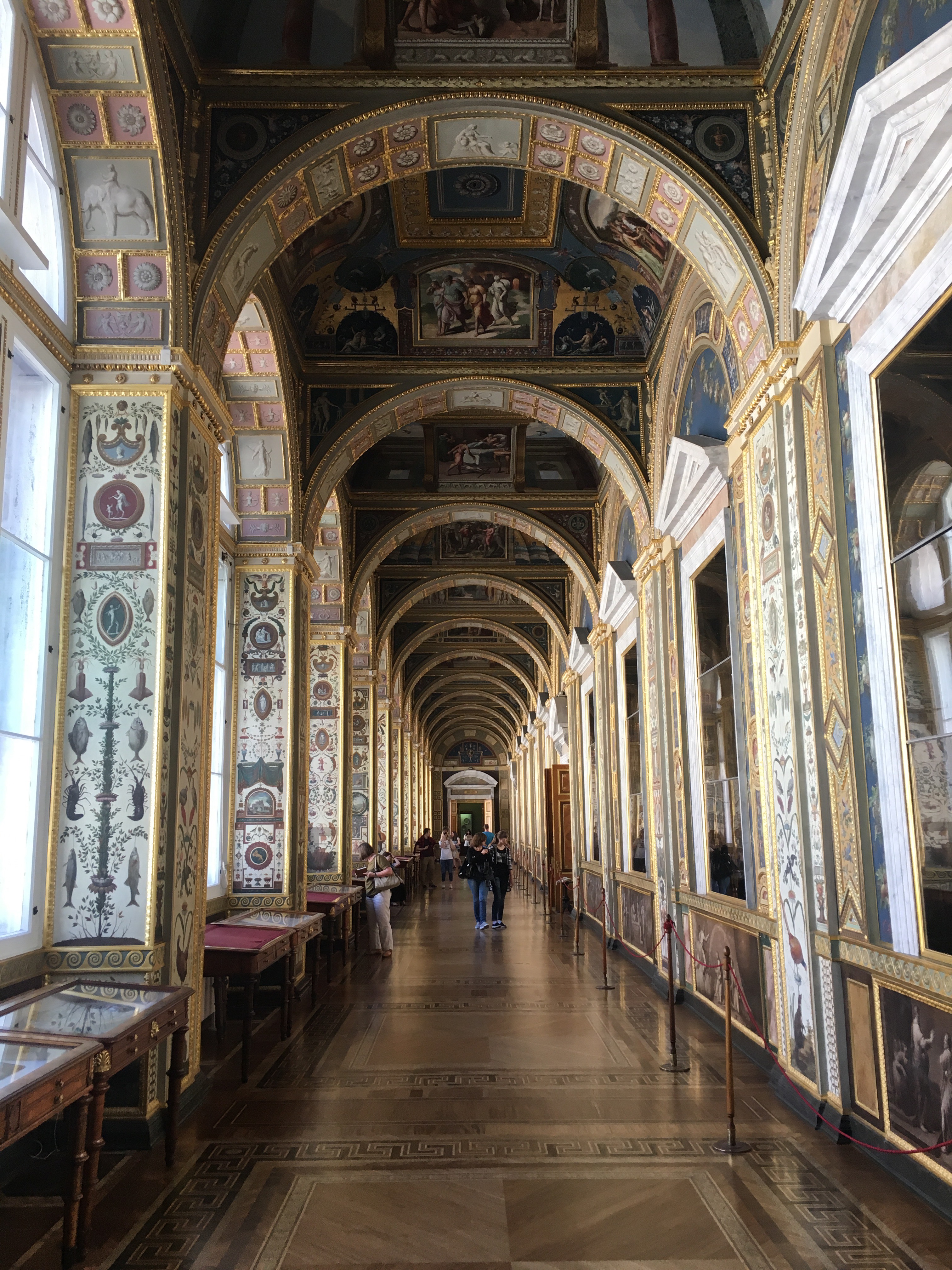 This is actually a clock, which moves moves mark time (e.g. the peacock displays its tail, etc.):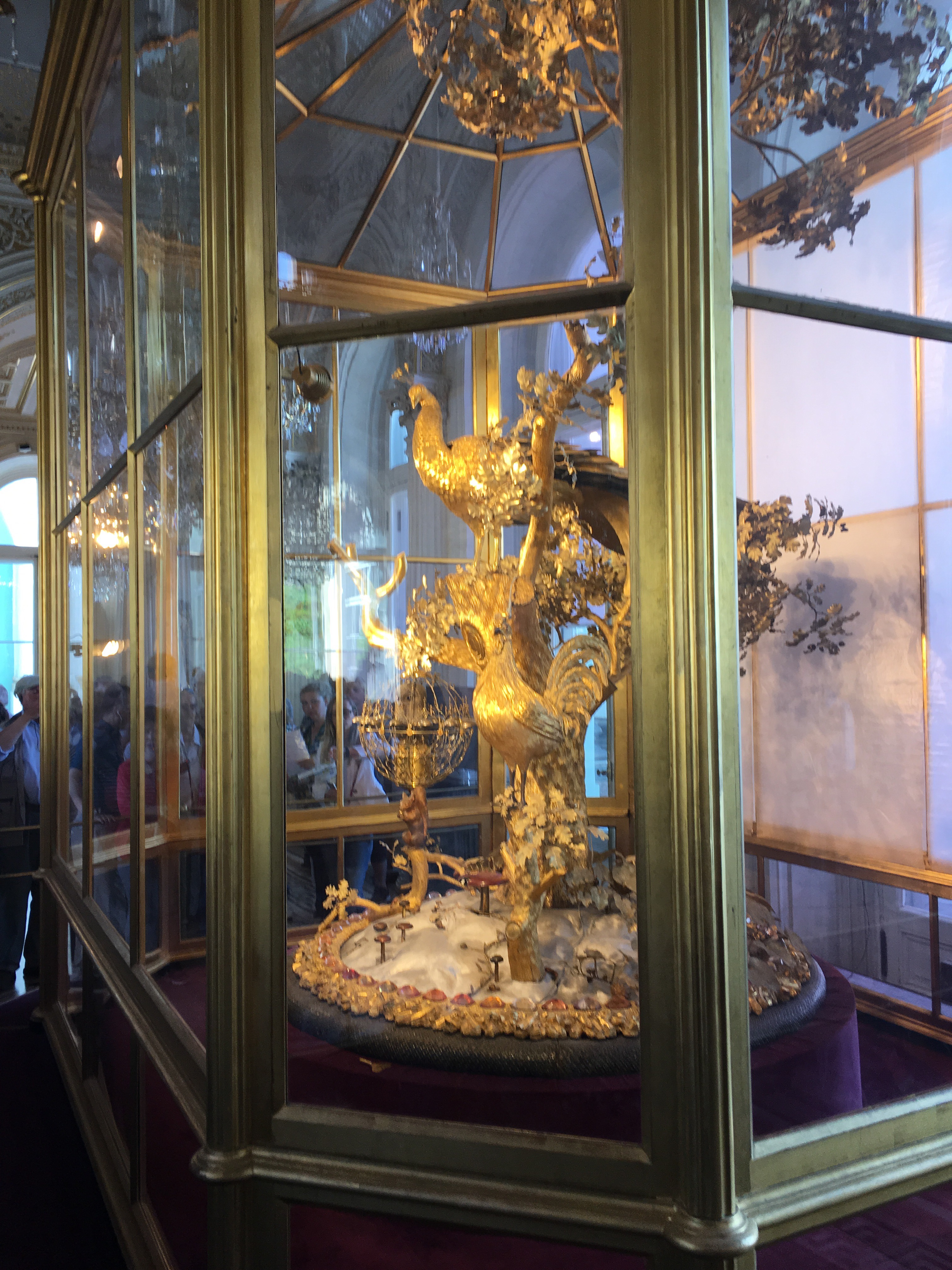 The room that contained it was pretty spectacular (though crowded):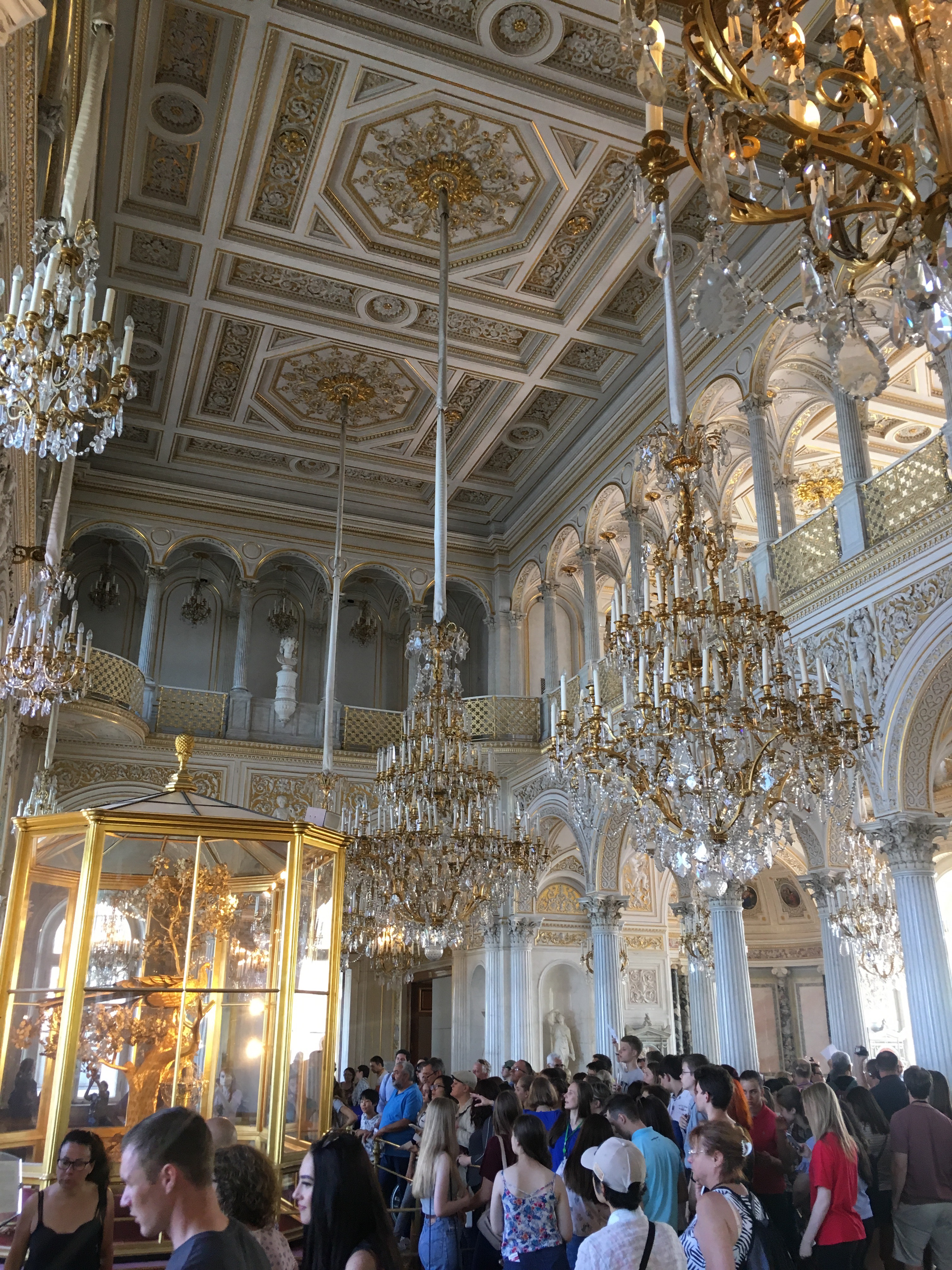 More lavish interior: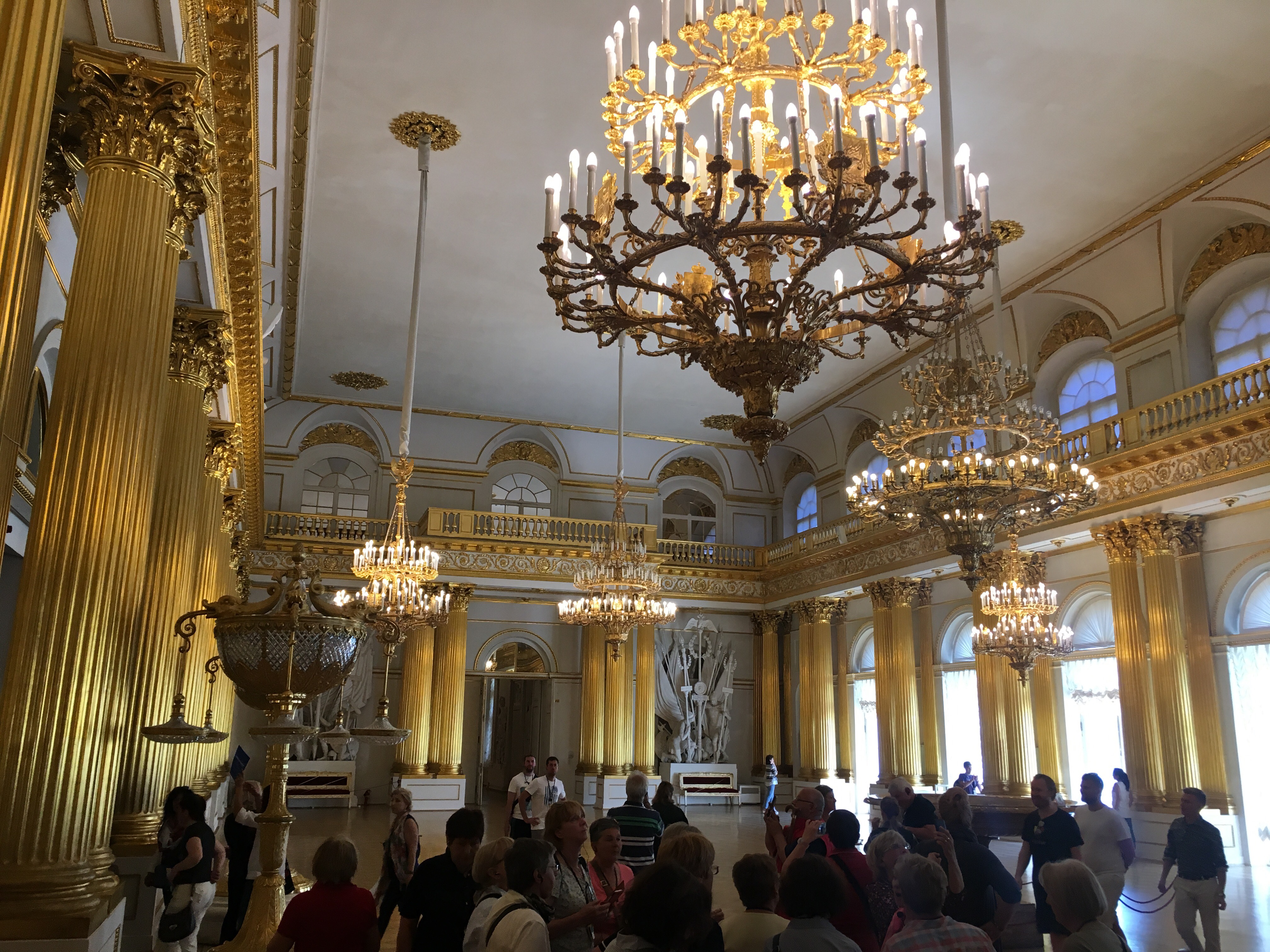 I really liked this Ribera (not that it's anywhere near the most famous / important work):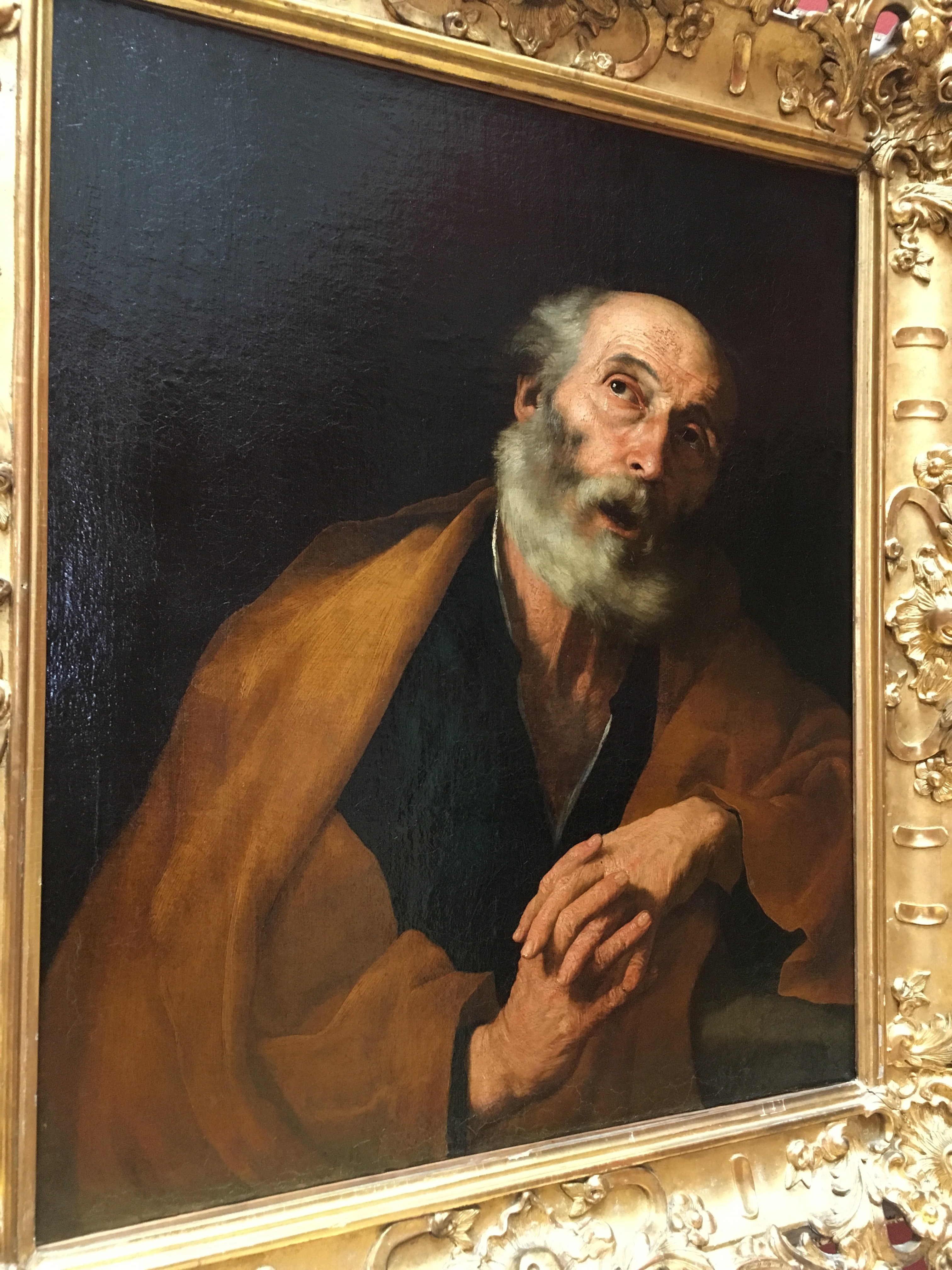 After the museum visit, we were brought to a large shop for Russian trinkets and trash.
This made it totally worth the visit: