It's amazing what a difference a day can make. I woke up this morning uncertain about how I felt about the Galapagos.
At its best, it's thrilling and exhilarating. But, it can also be challenging and frustrating. It's very isolated, relatively expensive, you're highly restricted in your movements, and you're at the mercy of nature.
The weather might not cooperate. The animals you're interested in might not appear along the approved path. The terrain can be difficult to navigate. And, based on some of the "walking wounded" (folks walking with crutches and with arms in casts) I saw at the airport as we departed, I have to imagine that it's not uncommon for people to injure themselves: twisted ankles, broken bones, etc.
In short, it's not a typical vacation. Indeed, it's not really a "vacation" at all. It's more of an expedition, journey, and adventure. If you're an outdoorsy-type, especially of the waterborne variety, this might feel very comfortable to you. But, I have to imagine that for many people (us included), the Galapagos presented some unique challenges and an opportunity to grow as a traveler and explorer of the world.
So, yeah, we liked the Galapagos and plan to return one day when Emerson's a bit older and more experienced/comfortable with aquatic adventures.
In any case, that's how we felt while sitting at the airport waiting to depart for Quito.
We'd started the day by grabbing breakfast at OMG Coffee before walking to see a sweet, little ceramic garden with colorful murals: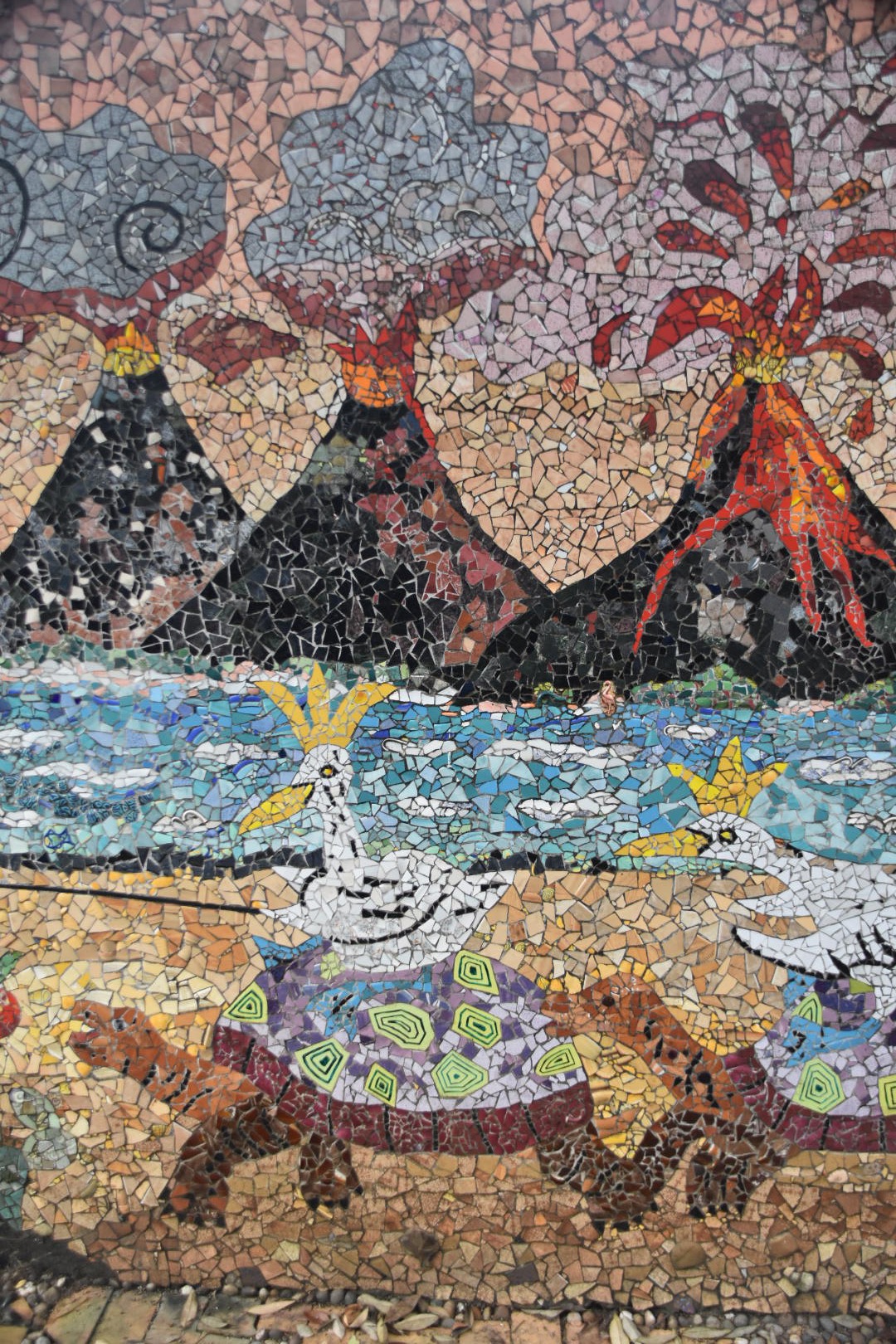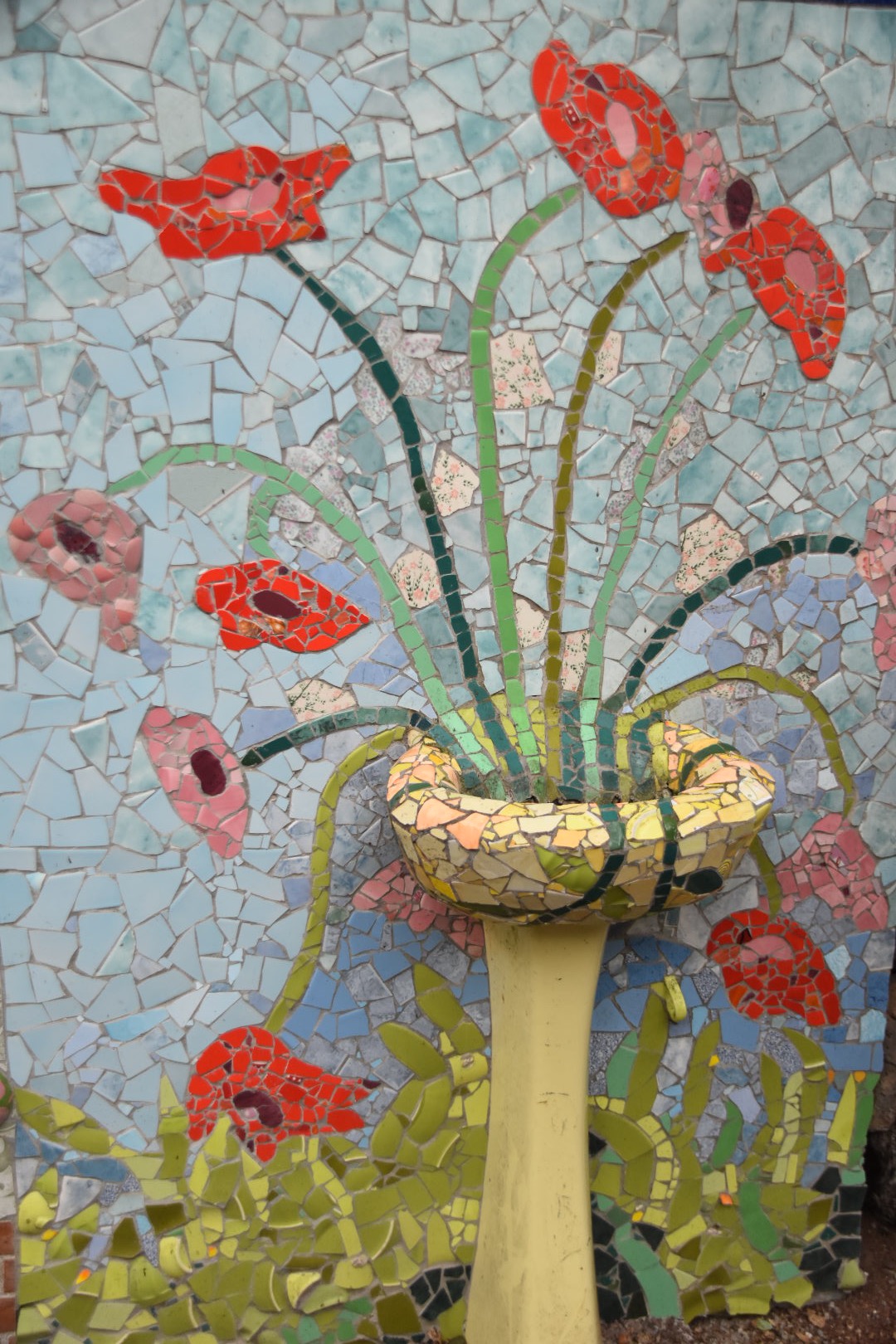 From there, we walked to the Charles Darwin Research Station to view their program for raising tortoises: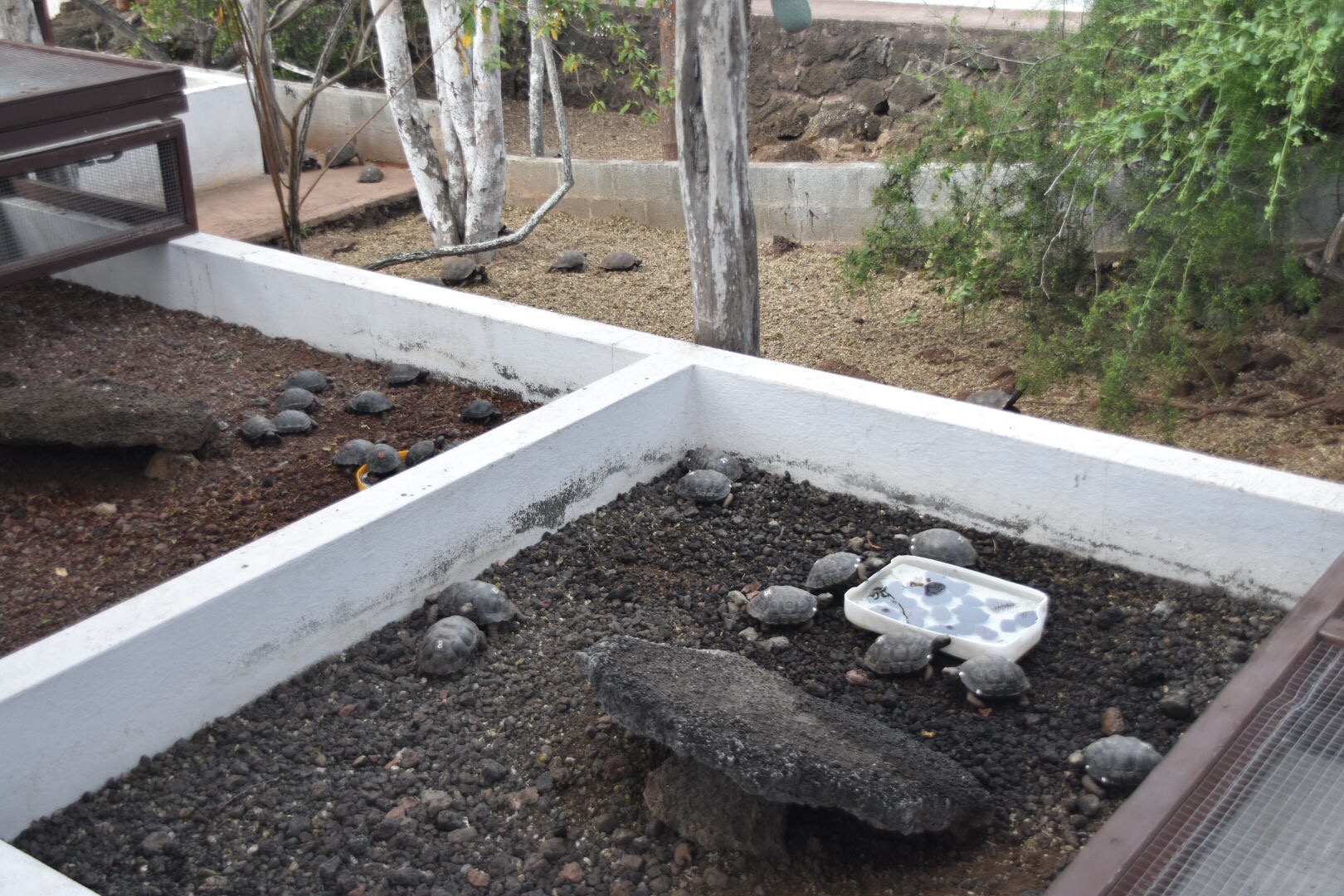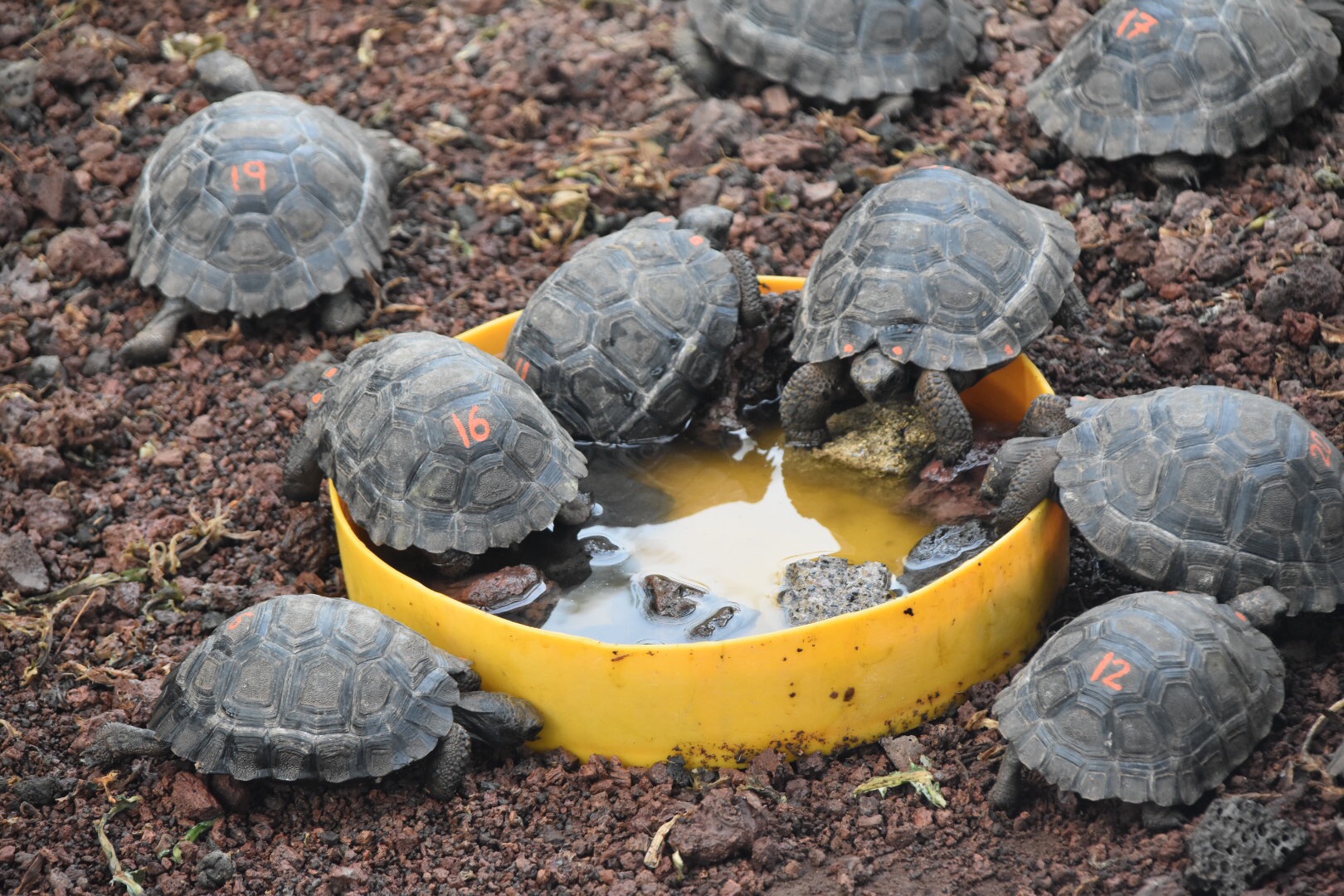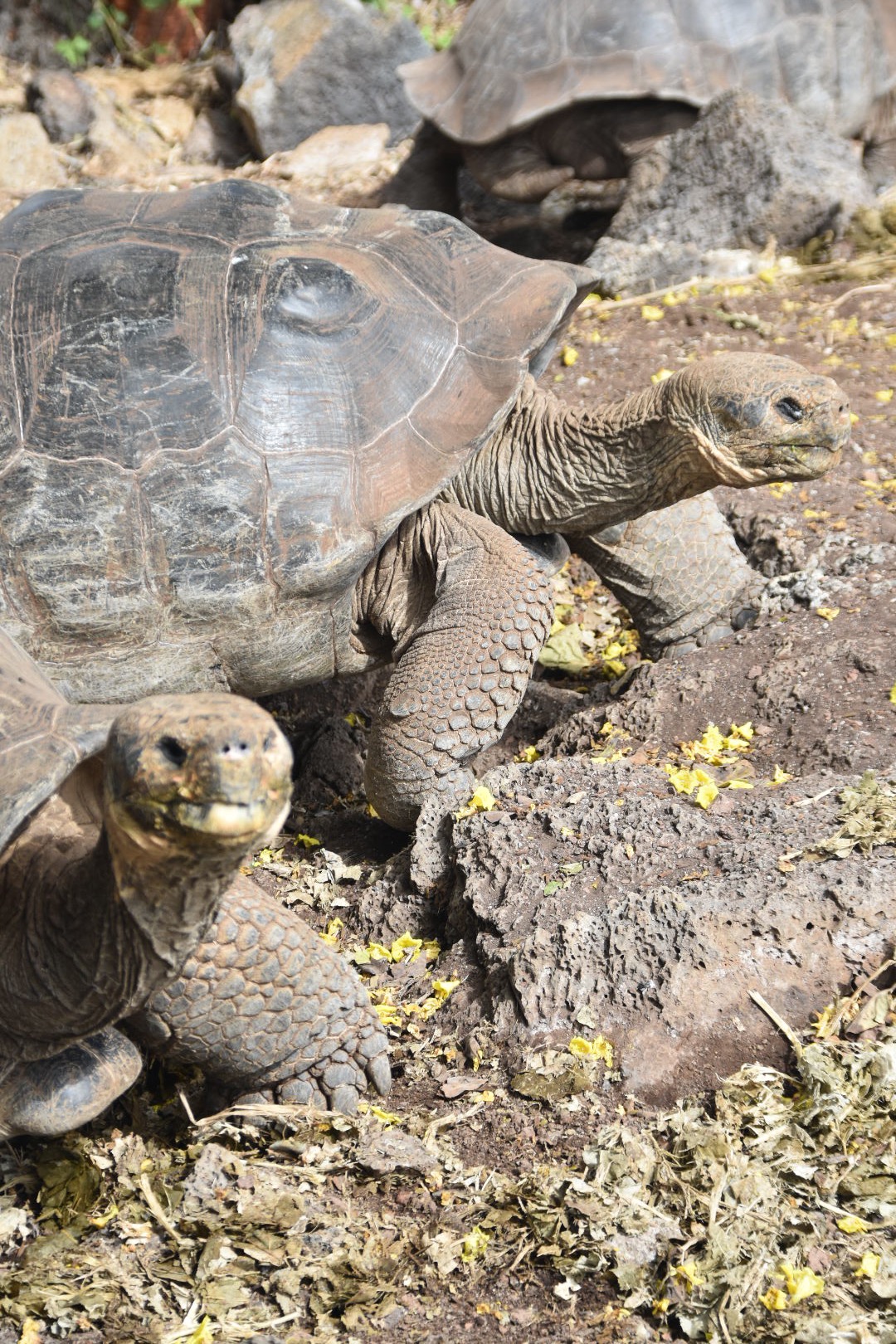 Around noon, Ronald (our guide) and Rolando (our driver) picked us up to visit a farm and transfer to the airport.
The El Trapiche Ecologico farm was surprisingly charming. They produce coffee, chocolate, candy, and liquor. We met the owner, who gave us a tour of their production processes and facilities.
Emerson helped him produce sugar cane juice: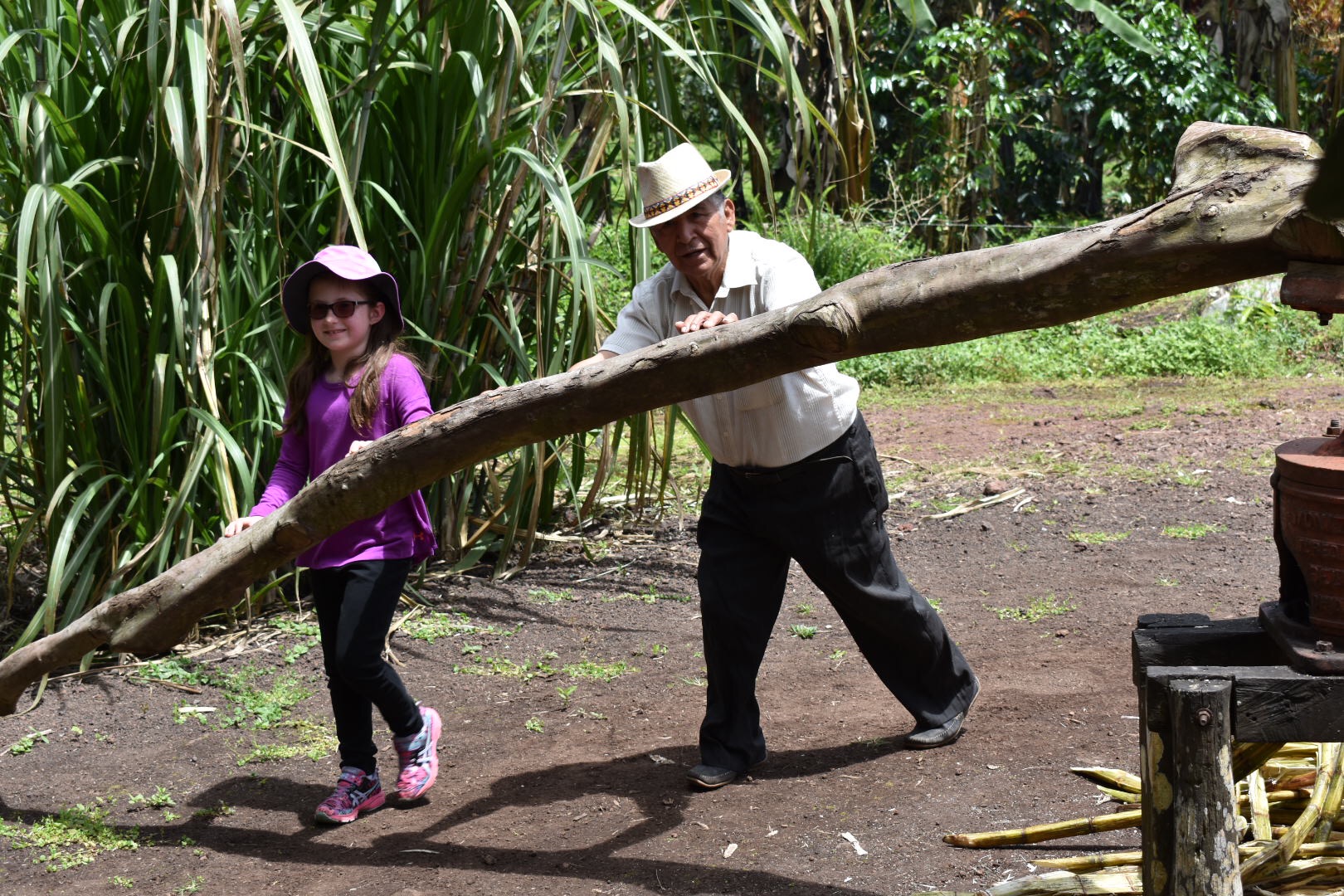 We watched him roast, shell, and clean coffee beans:
We also saw his still for producing his version of Galapagos rum: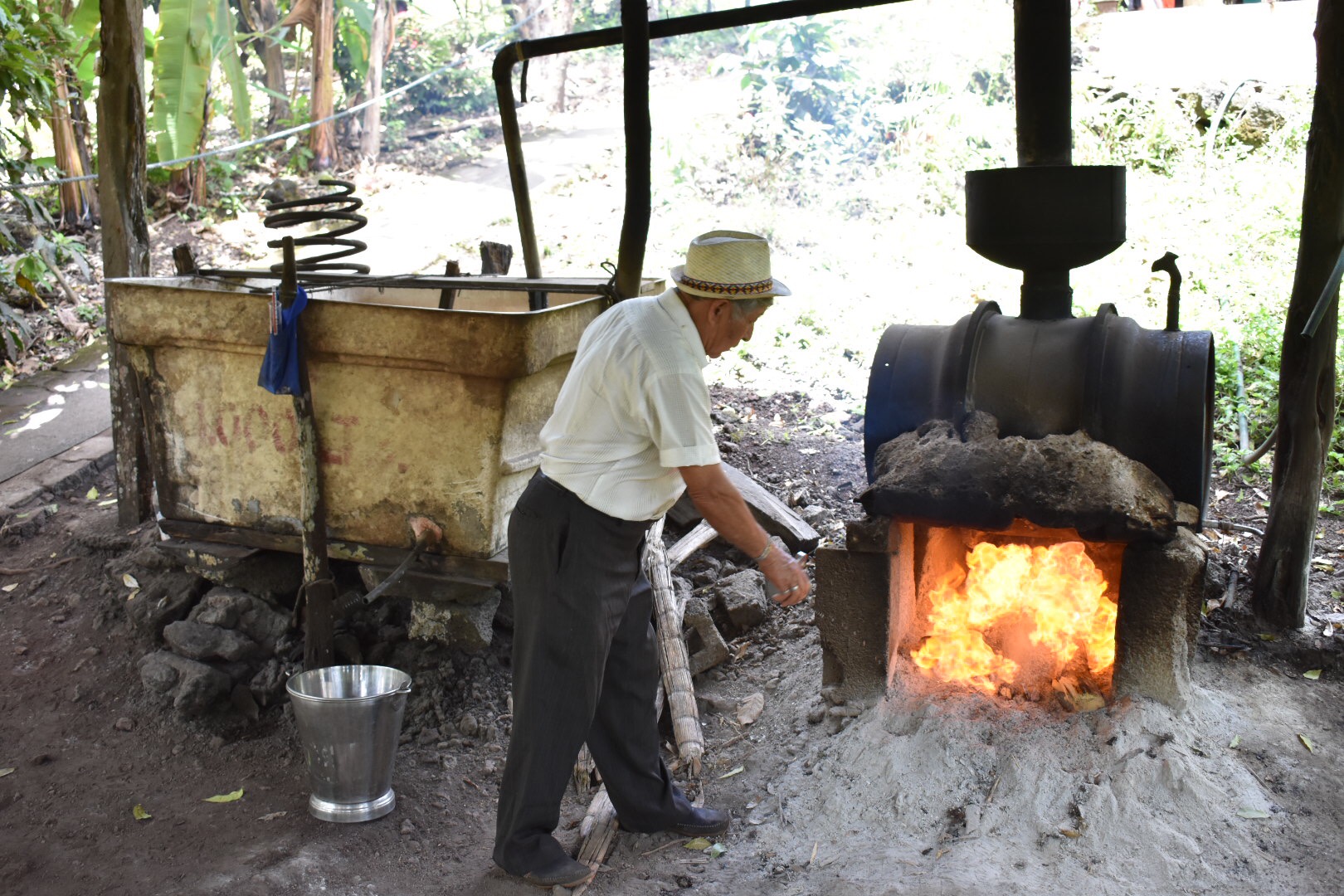 We sampled all of the products (which were simply excellent) and purchased a variety of his offerings (reasonable prices — couldn't resist).
The airport transfer was greatly eased by the Guiding Galapagos crew, who handled all of the luggage and got us to the front of lines. Nice!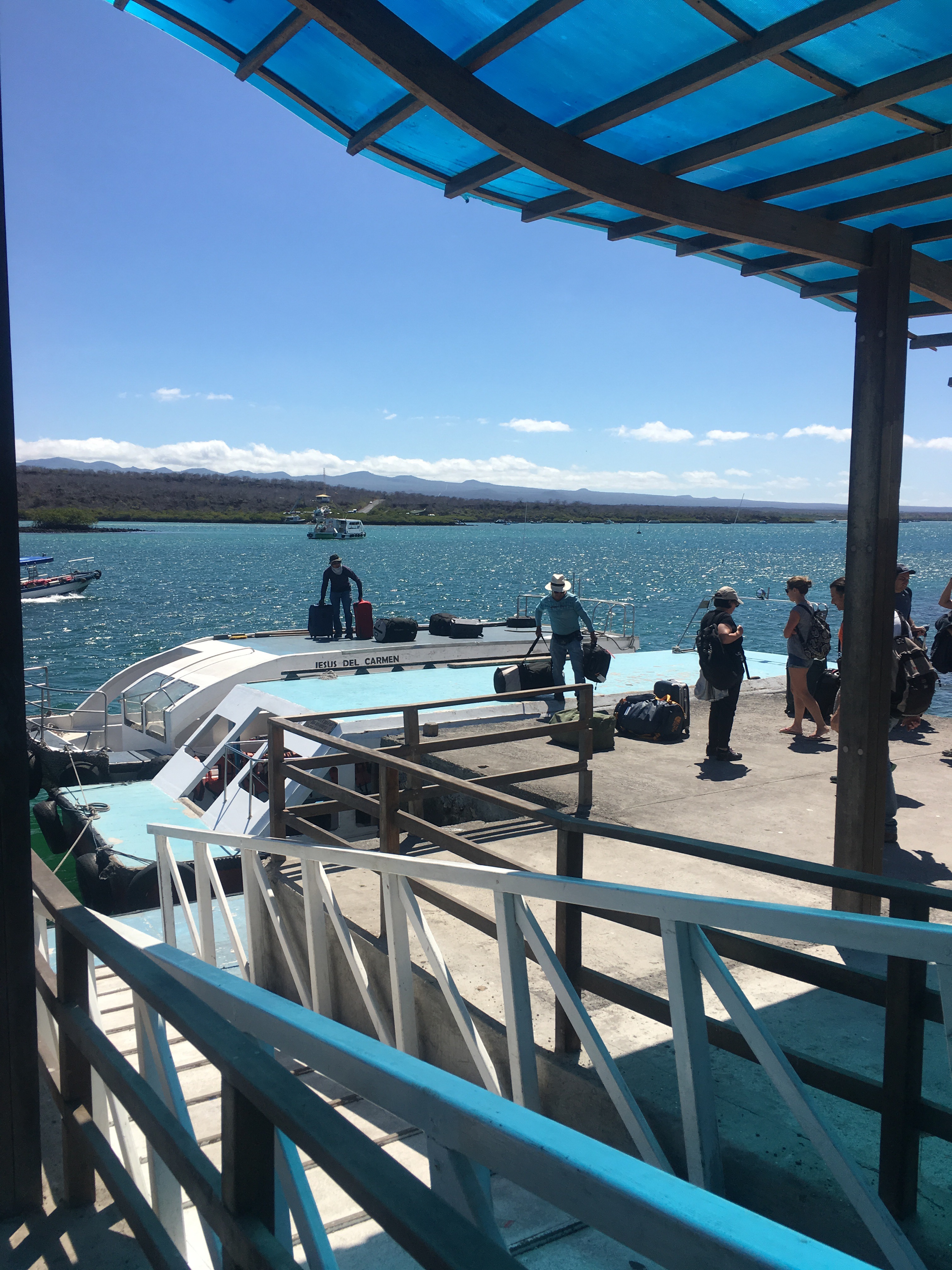 We checked in, said goodbye to the GG crew, and had a snack at the airport before boarding our flight about an hour before the scheduled departure time. Amazingly, we actually departed 40 minutes early (guess everyone was already there), which meant we arrived in Quito almost an hour early.
We took a taxi back the JW Marriott, checked into our room, headed over to Crepes and Waffles for dinner (love that place!), and went to bed happy.