We started the day by not starting the day until rather late (for us). This seemed reasonable since we didn't go to bed until midnight (or later) and because we had a fairly light day planned: retail therapy at some of Dubai's larges malls.
Dubai has an interesting culture and history to be sure. But, realistically speaking, its primary stock in trade for foreign visitors are its chic malls, gleaming skyscrapers, and hedonistic pleasures (admittedly seemingly something of an contradiction for this conservative Muslim region). So, why fight it? Go to the mall.
We started with the Dubai Mall, which sits next to the world's tallest building, the Burj Khalifa.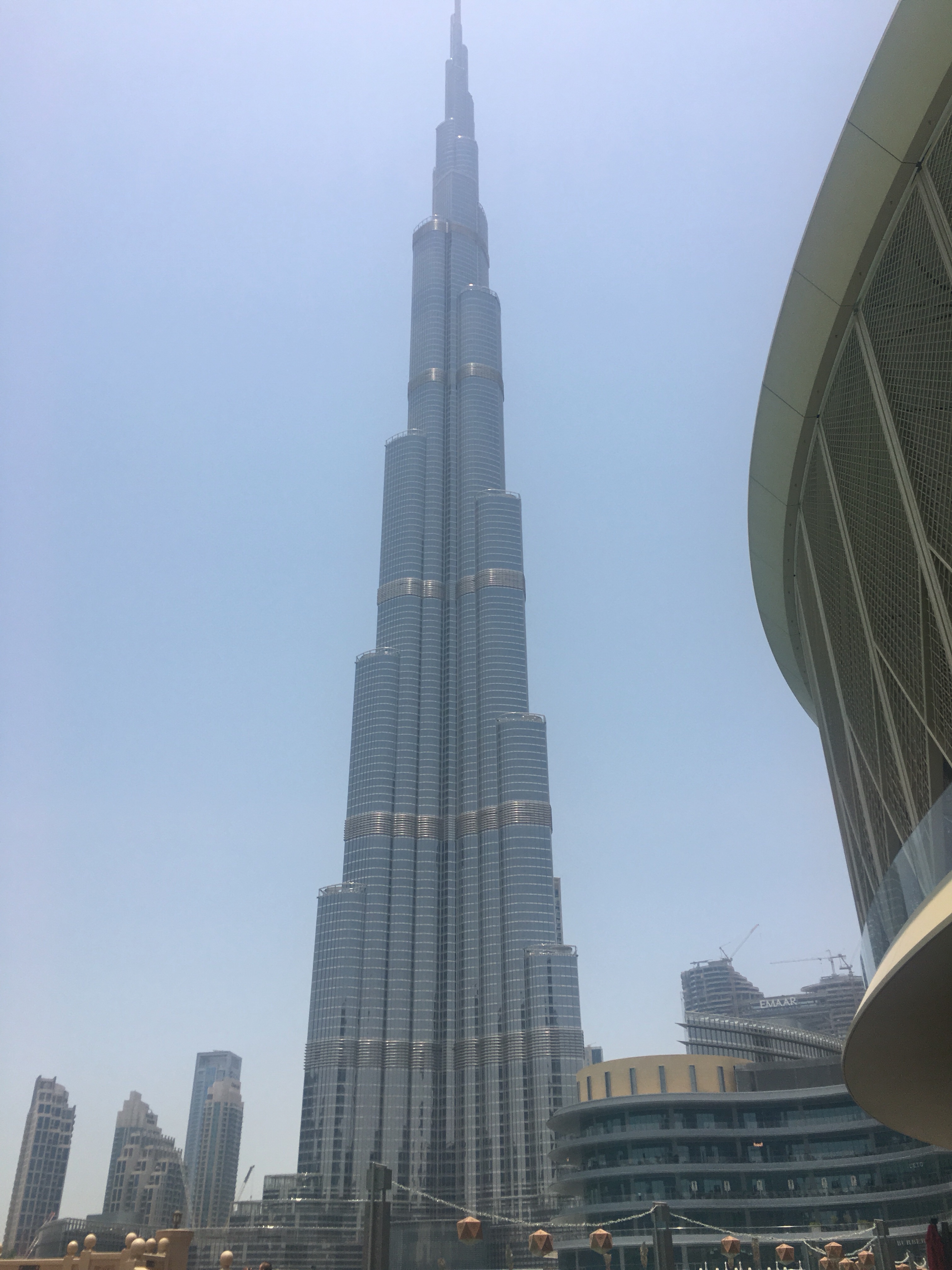 The mall–which Libby and I had visited previously–really is immense (indeed it's the world's largest mall in terms of gross area) and boasts over 1,200 shops.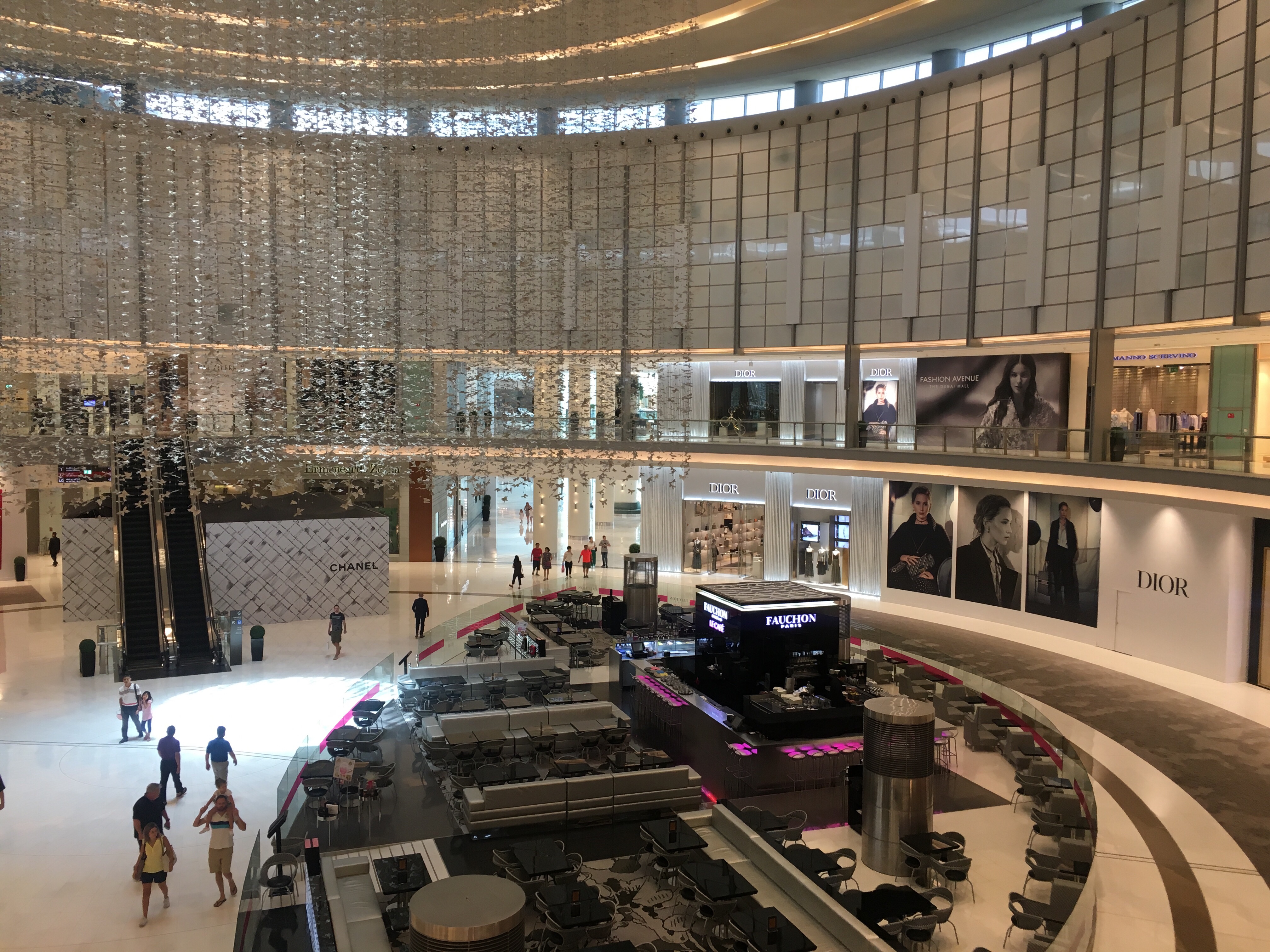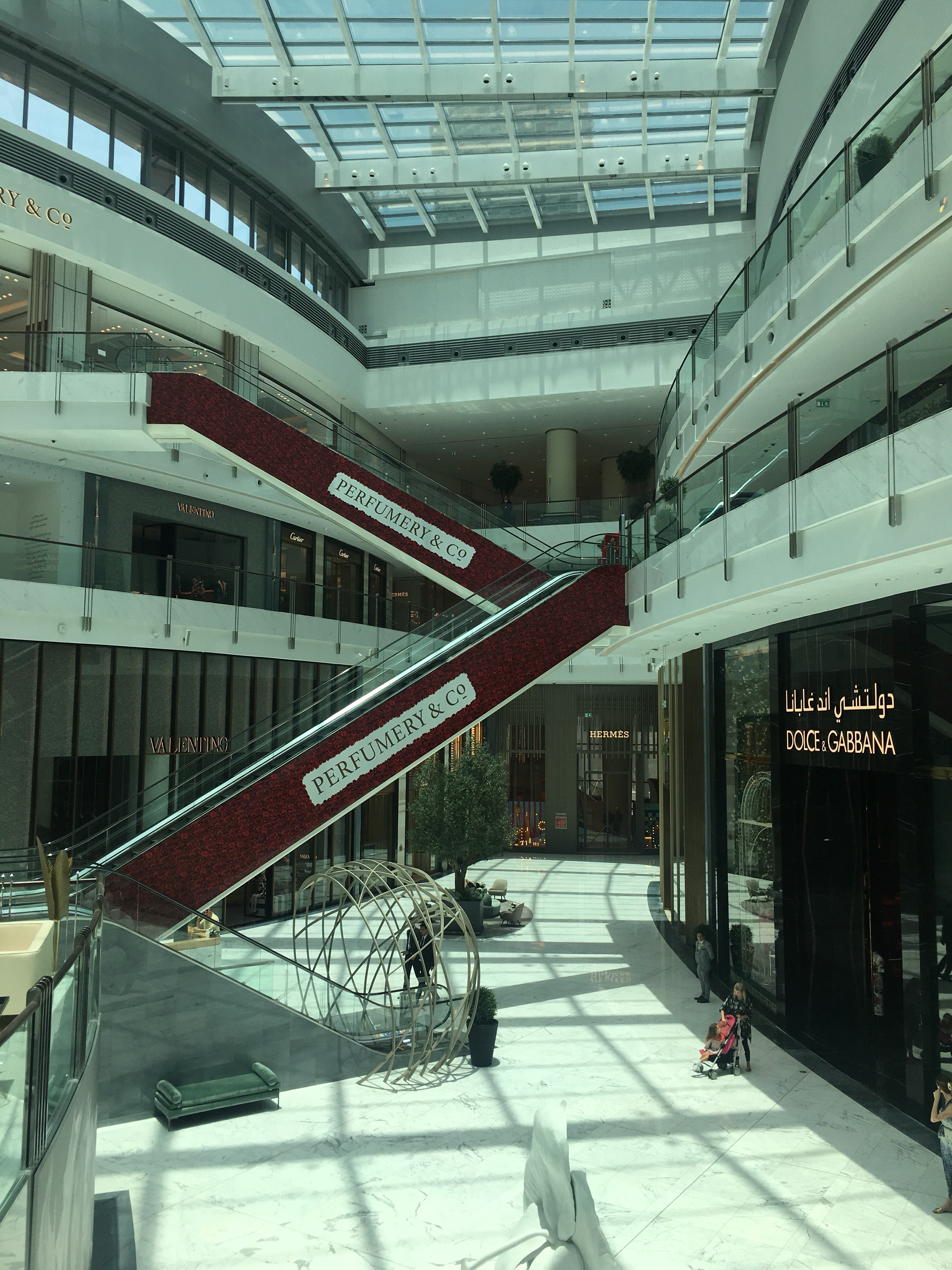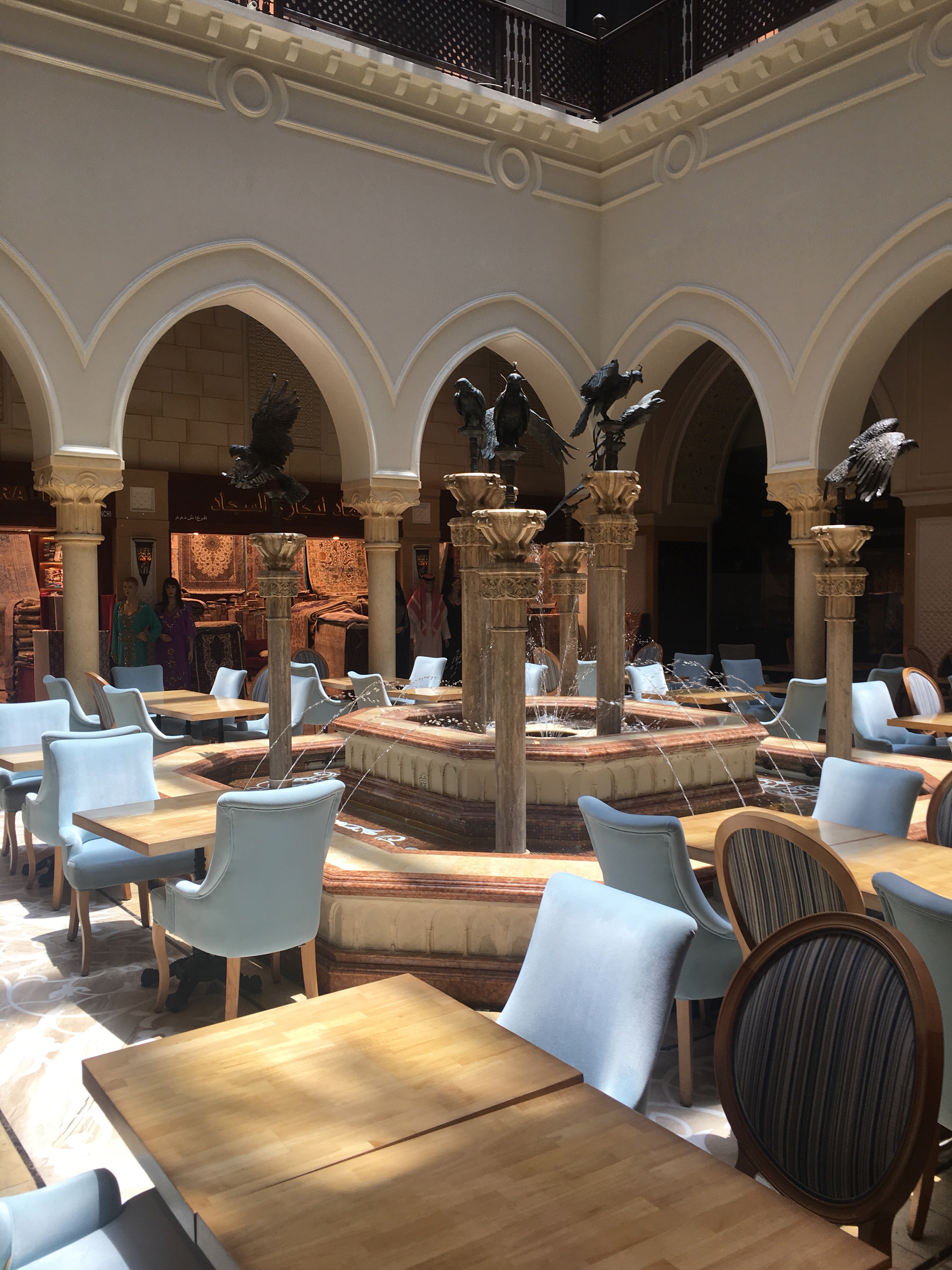 These represent brands from all of the globe. What's particularly unusual is that brands that haven't migrated to more "obvious" markets (like the UK from the USA) have planted their flag here. One such example hasn't even made it from Louisiana to central Florida yet, but I was happy to see it anyway, as I haven't eaten at one regularly since my days at VisonShare in Minneapolis: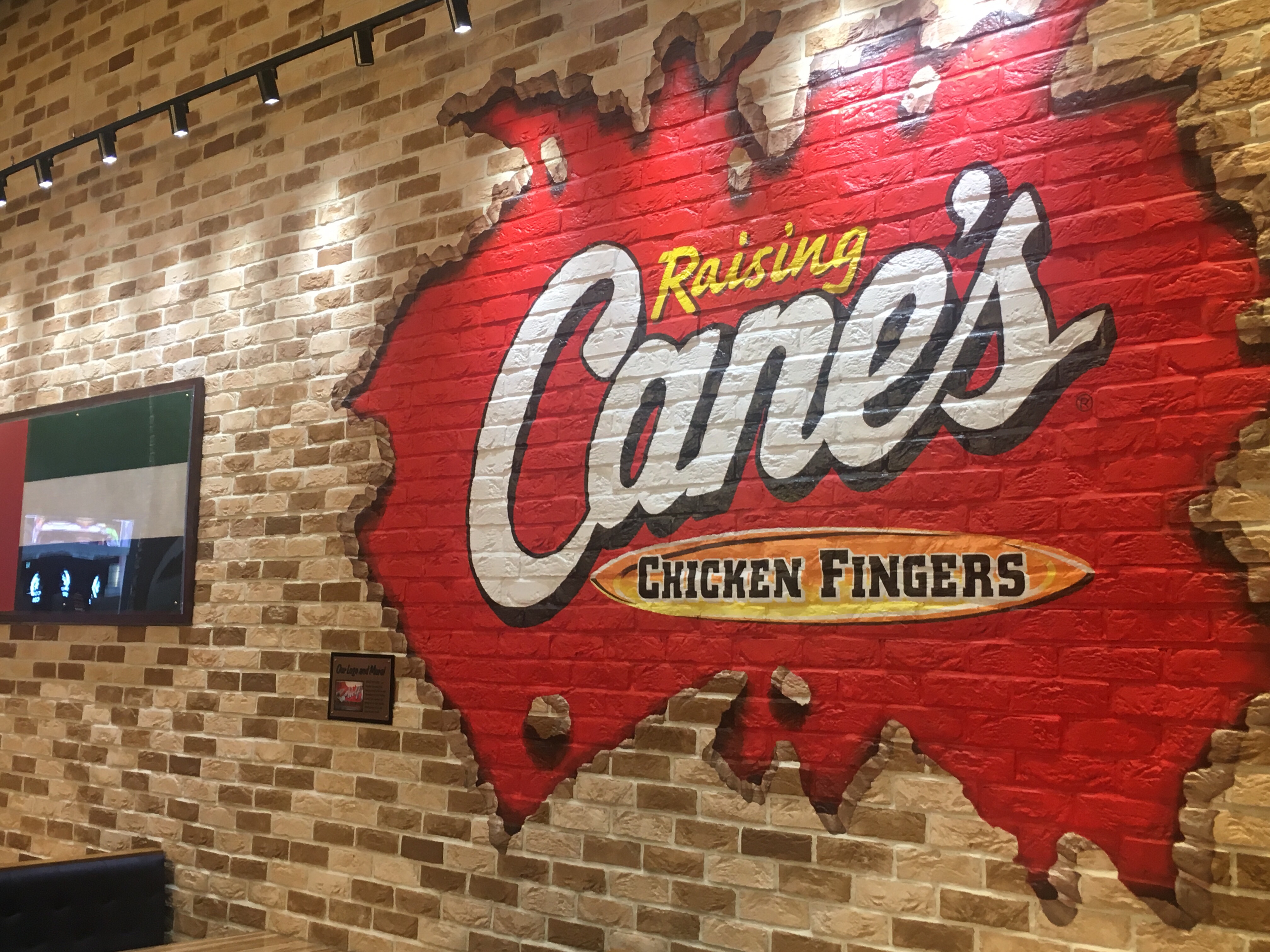 Speaking of eating, it's the holy month of Ramadan in the Muslim world. During this period, able-bodied adults fast (including no drinks) each day between sunrise and sunset. As a result, in the UAE, it's illegal even for non-Muslims to eat or drink in public during this month. When combined with the extreme heat of summer, we were a bit concerned about how we'd fair. But, we've learned there are exceptions to these rules.
For instance, our hotel served daytime meals (such as breakfast and lunch) in a specially designated and hidden from public view restaurant. At the mall, the big food courts and certain restaurants are barricaded off from public view: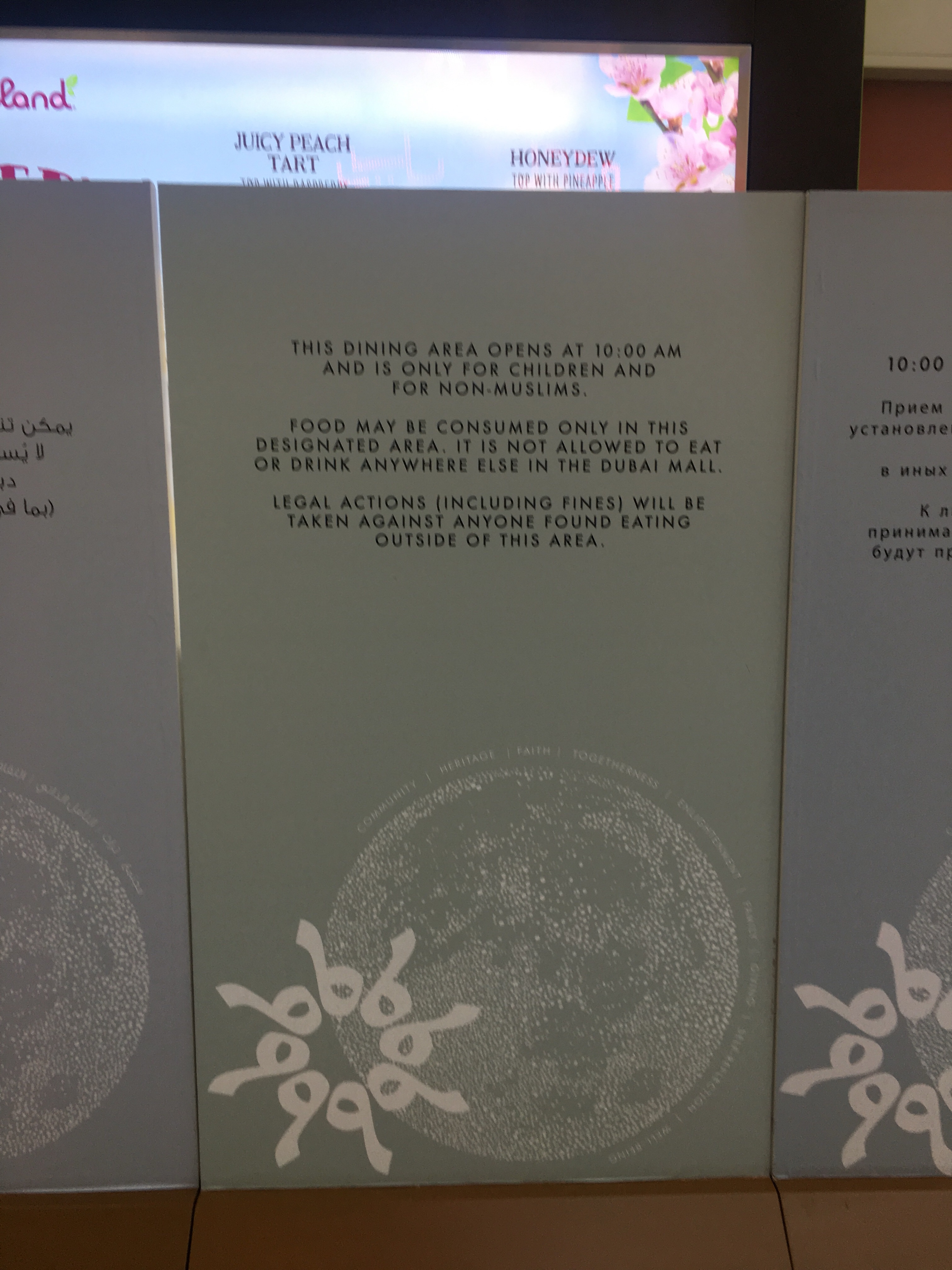 Restaurants are also often open for take-out or delivery orders, which you can then consume at home (or otherwise surreptitiously, I suppose). In any case, it wasn't a problem for us throughout the day, and we actually were grateful to experience this firsthand.
In the afternoon, we moved on to the Mall of the Emirates, which boasted a largely similar array of international brands and boutiques. Its big claim to fame: an indoor ski slope and winter amusement park.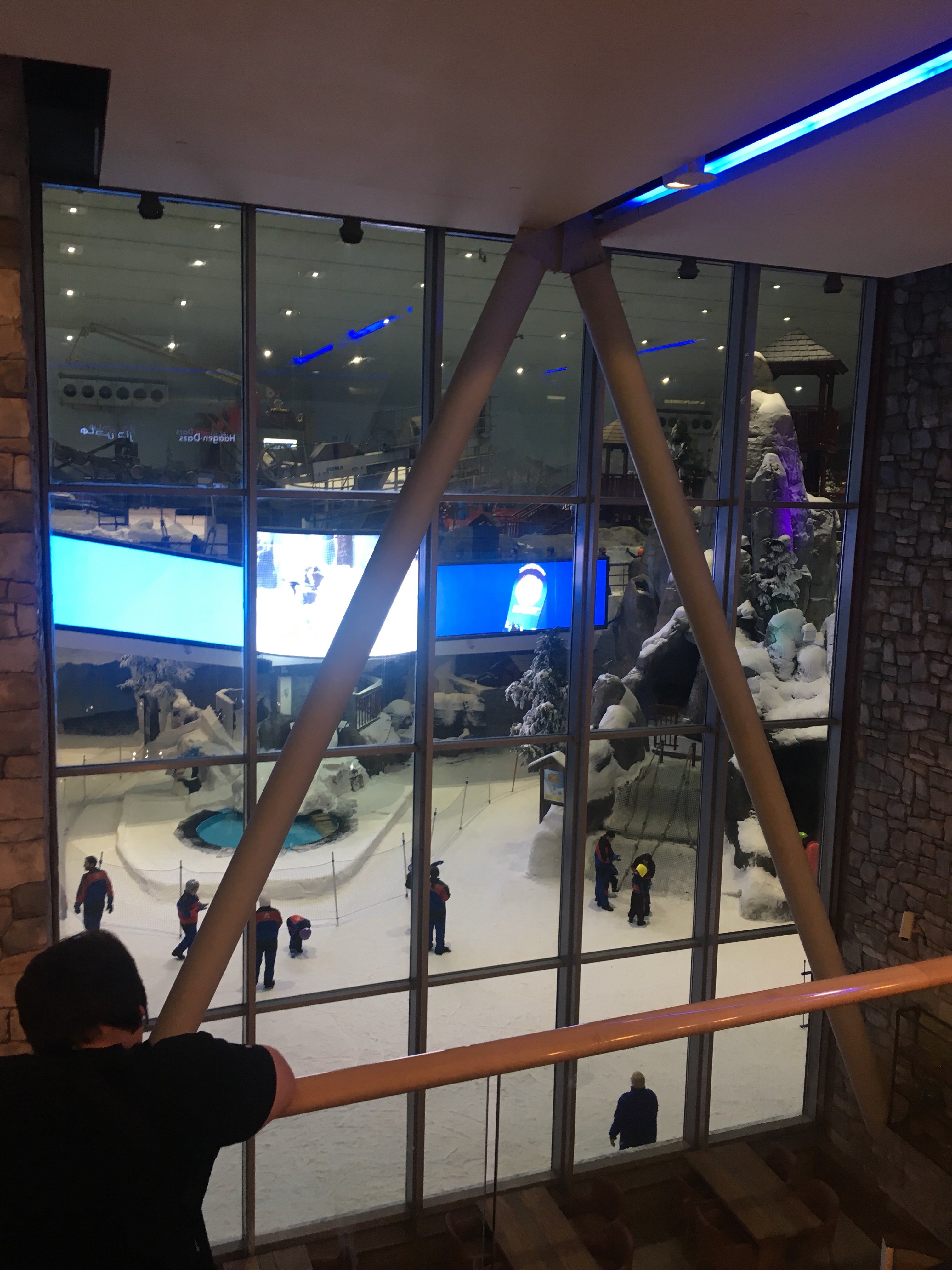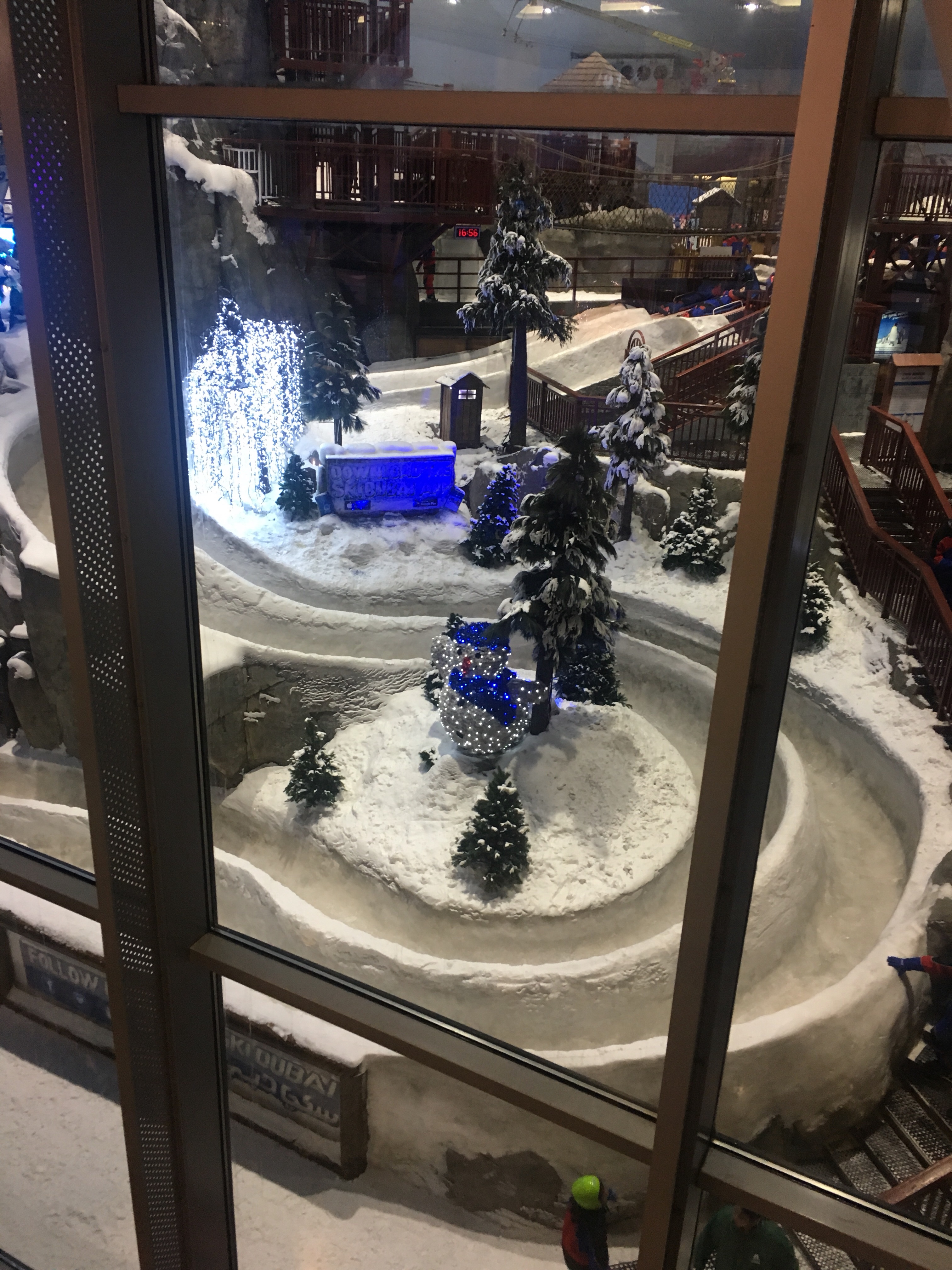 My favorite shop here: an independent outpost of the defunct Borders bookstore chain. Sure, it's not Borders as we once knew it (though they did have 3 for 2 promotions). But, it's still keeping the Borders brand alive somewhere, which pleases me almost as much as getting to eat Cane's fingers and special sauce halfway around the world.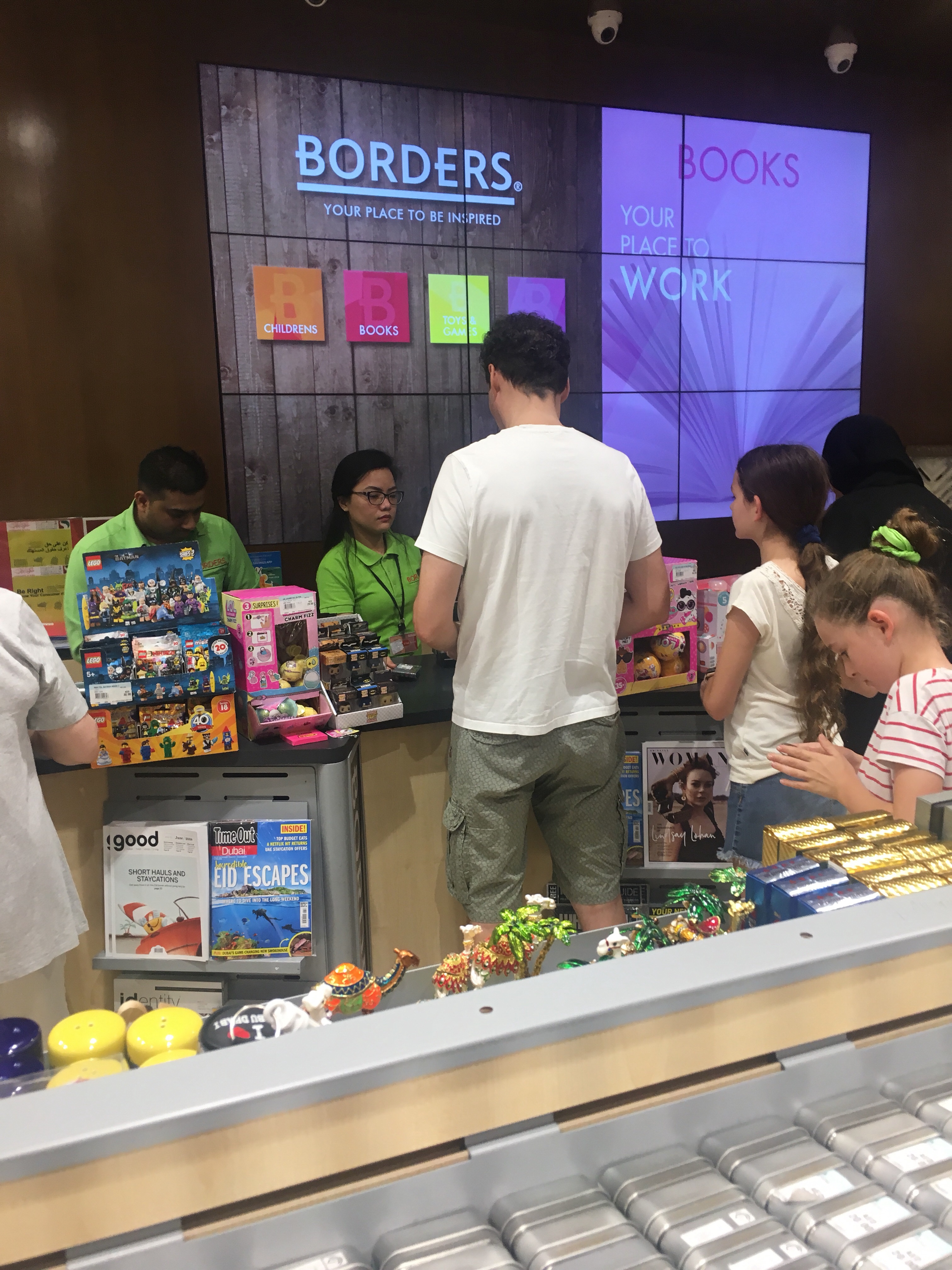 Here are a few more photos of the Emirates mall: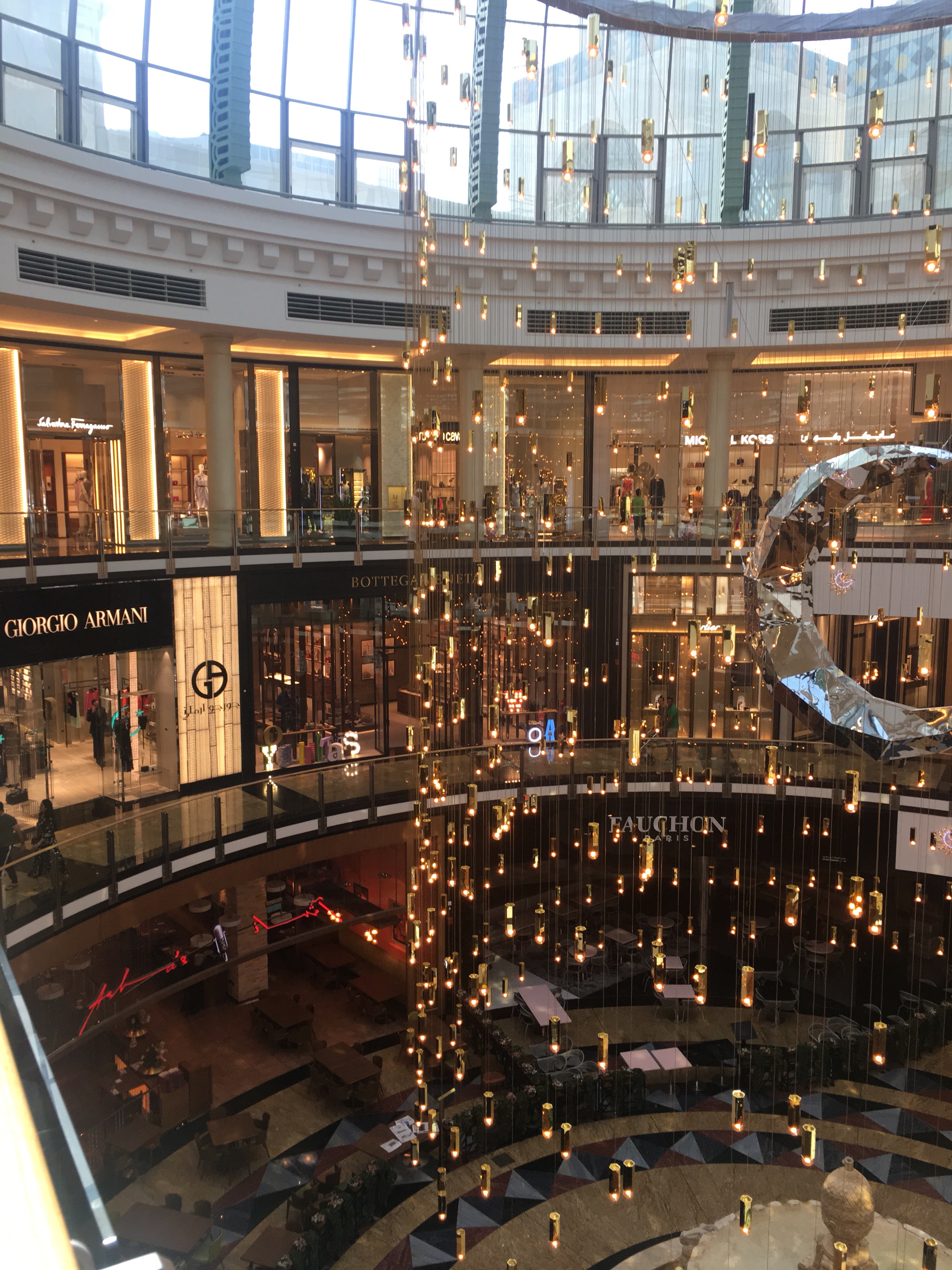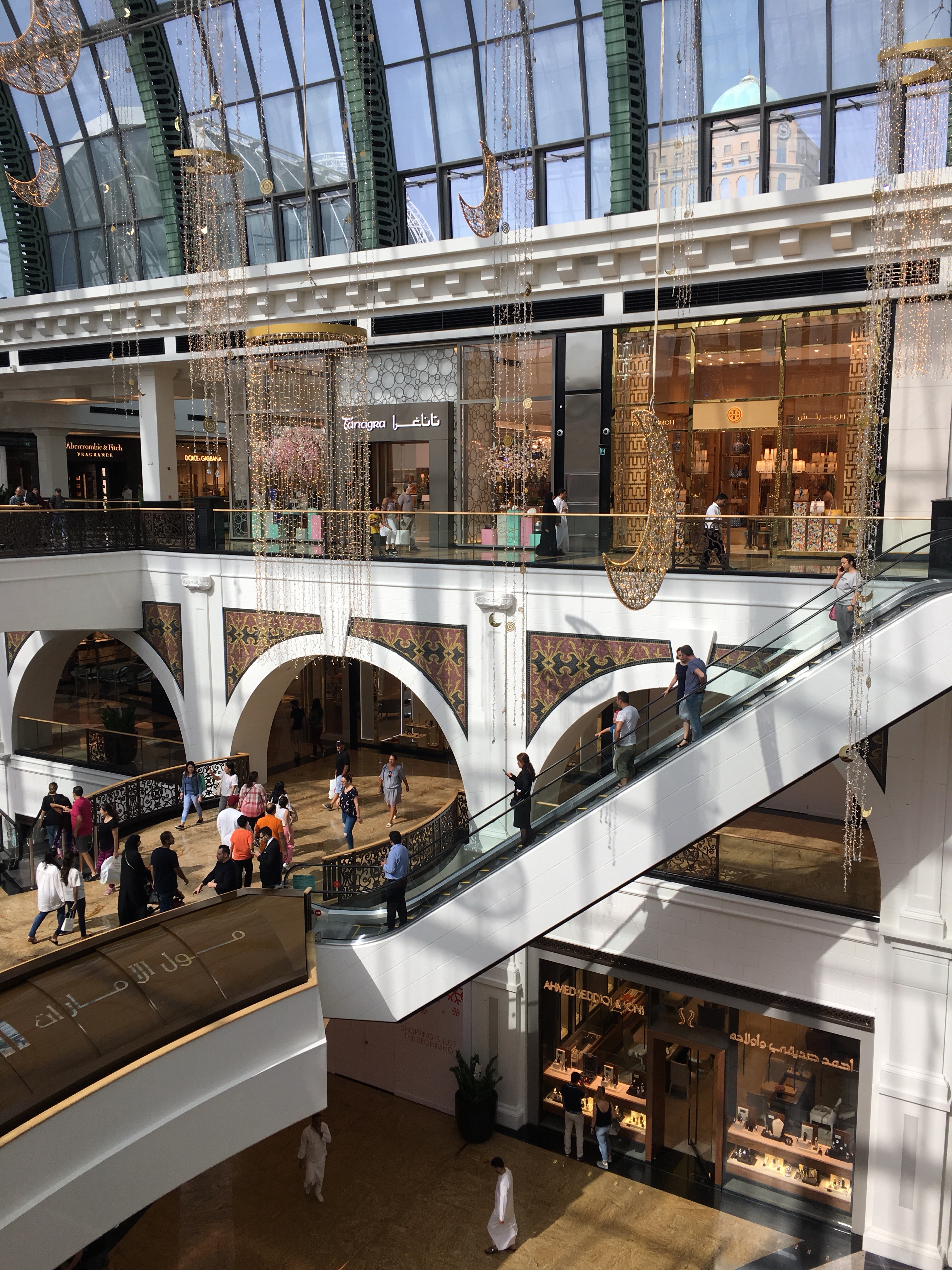 No major purchases for us… just a couple of shirts for Emerson, some Ben's cookies for Libby, a book or two (or three), and these irresistible outfits for Emerson's buddies at the Build-A-Bear workshop: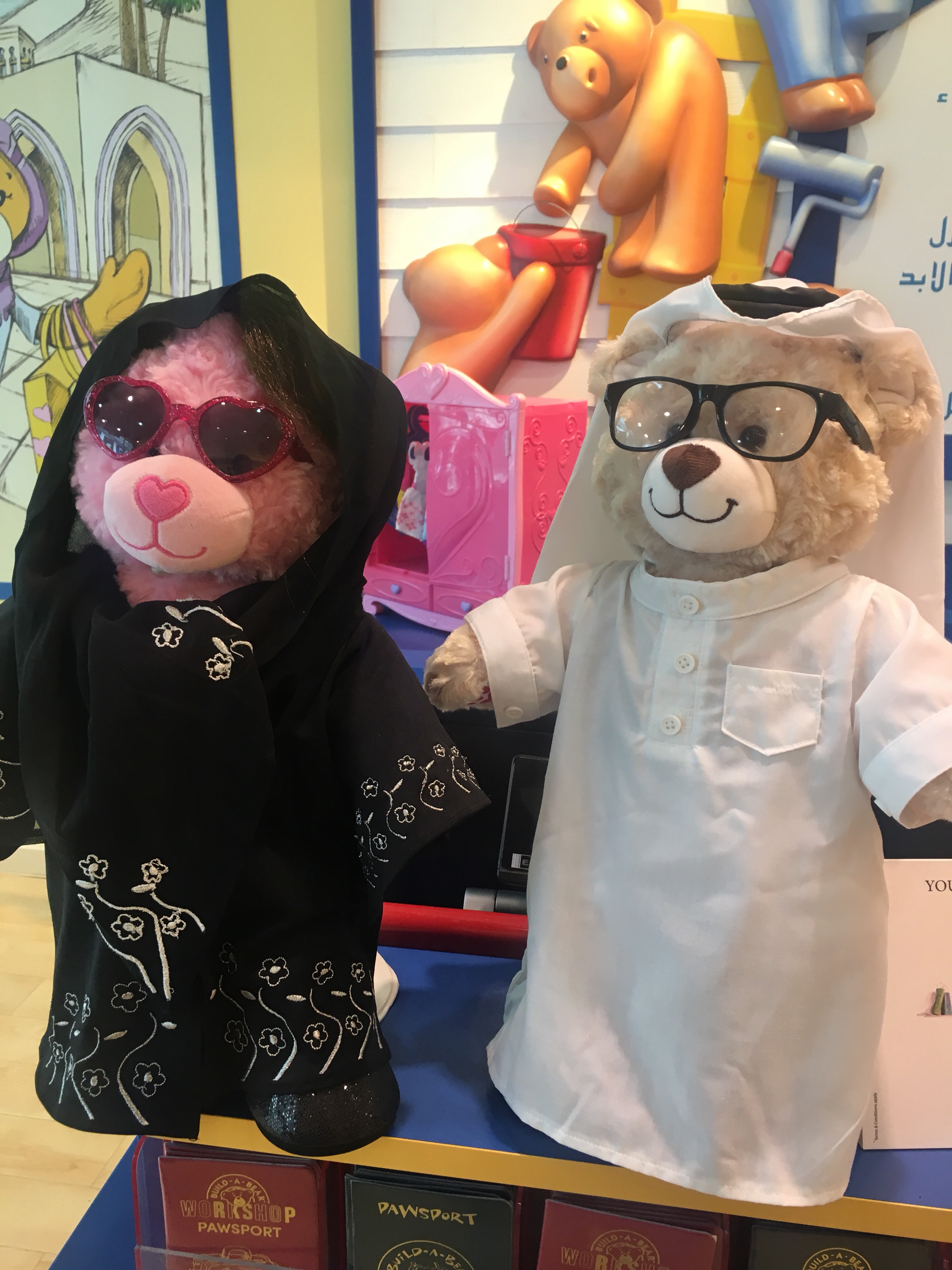 We ate dinner–later than usual for us–at an outpost of Nando's down on the marina waterfront.