We sailed into the Bay of Cartagena under a sunny, mostly cloudless sky this morning. My first view of the city was of the gleaming white modern towers of the Bocagrande neighborhood, which is kind of Cartagena's version of Miami / Miami Beach.
Given that we'd never been here before and only had a half day visit, we opted for a walking tour of the old city arranged by HAL mostly to ensure a timely departure and return to the ship. Our impression of Cartagena was very positive. The areas that we traversed from the port to the old city all seemed relatively well maintained, clean, and safe.
The old city within the walled fortifications was particularly charming with its colorful, balconied buildings festooned with ornate doors and tropical vines, such as bougainvillea. It reminded me a bit of both Old San Juan (due to its seaside location and fortifications) mixed with the historical center of Quito (due to its colonial architecture). Although our walking tour was brief, we were able to visit the inside of both the cathedral and the Inquisition museum.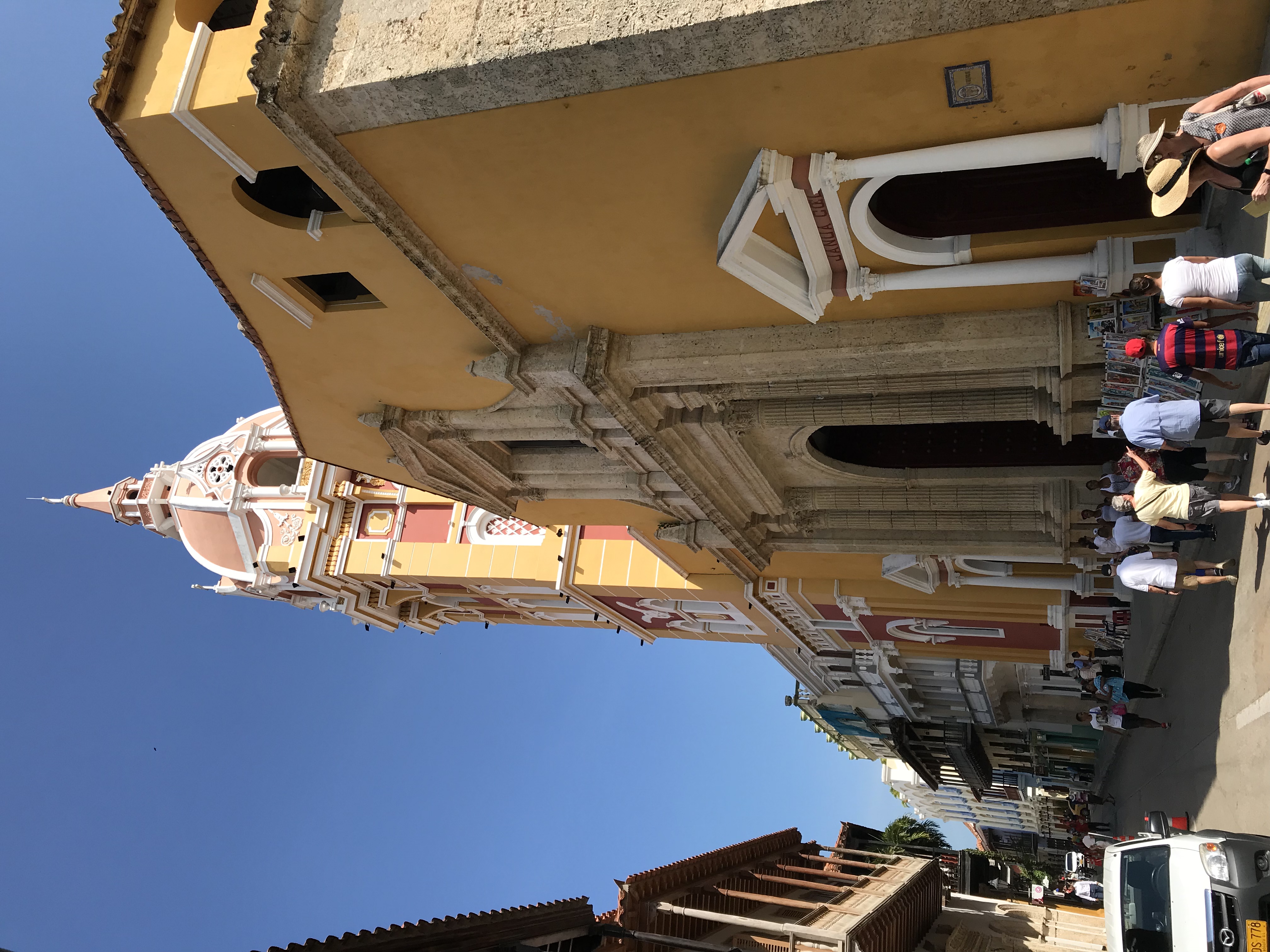 Overall, we thought Cartagena compared favorably with other large cities that we've visited in South America previously. Only complaint? Not enough time…
In the afternoon, Libby and I took our turns about the deck before having a very delicious dinner in the main dining room. Indeed, Libby liked the look of the menu so much she actually rescheduled our planned dinner in the ship's Italian restaurant. What's more, it proved to be a wise decision, which is saying something for a cruise ship's dining room.
Today's box score: +1 country (Colombia)