This morning we enjoyed our arrival in to St. Thomas while having breakfast on the gargantuan balcony of our cabin (#8102). It's a standard balcony cabin, but the balcony is extra large due to the "bump" on the side of the ship. Here's a photo of it from yesterday in San Juan: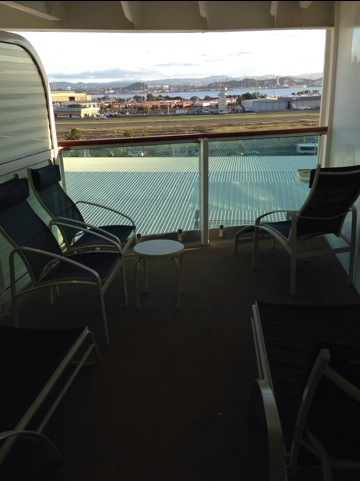 After breakfast we took a taxi ($8/pp.) to the beach at Megans Bay. Despite coming to St. Thomas on two other occasions, we'd never been to this beach before. It's a really beautiful spot…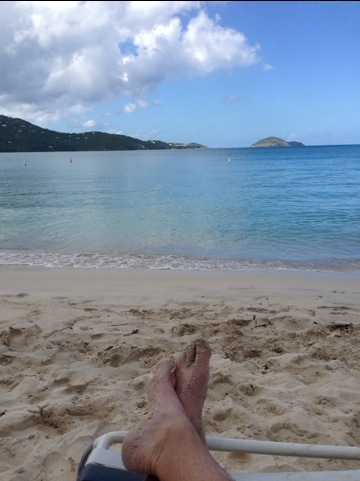 As an added bonus, today was blissfully tourist free: Jewel was the only ship in town. As such, Megans Bay–as well as the rest of the island–was fairly vacant as well. This gave us plenty of elbow room to frolic in the surf and swim among the tropical fish.
We returned to the ship for a light lunch in the Windjammer. Tonight we're having dinner at Chops (despite Emerson being underage per their policy… the host agreed to let us book a table). Bonus!
I might update this post tomorrow talking about our dinner (or not, as I've probably reviewed Chops multiple times before).

In either case, you can enjoy our view overlooking downtown St. Thomas: