Today is a travel day; we're flying out of Jersey on the next leg of our trip to Edinburgh, Scotland (country #94). However, our flight wasn't until 5:25 this evening, which gave us time for a leisurely morning and a chance to explore more of St. Helier. We started with a walk into town for coffees and breakfast. We then returned to the hotel to finish packing and getting ready for today's flights.
We checked out of the hotel just before noon, checked our luggage, and made arrangements for a car to take us to the airport. Having sorted the logistics out, we grabbed Emerson a quick lunch, and then we headed to the waterfront to visit Elizabeth Castle.
As I believe that I've mentioned previously, Elizabeth Castle is located on an island in the bay. However, it's not always an island, as the tidal change is fairly extreme here (18-22 ft.). As such, our amphibious ferry was in only in "bus mode" for our journey out, and we were able to walk back via a sometimes submerged sidewalk on our return.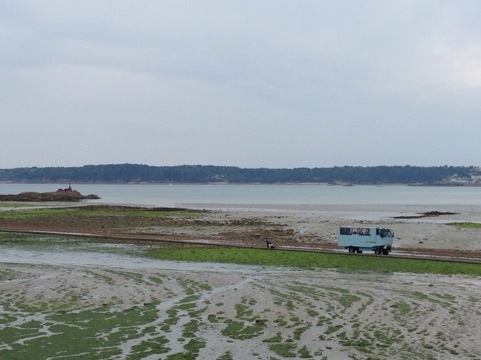 The island, grounds, castle, and breakwater all made for an interesting visit. It was especially interesting to see how the islet had changed over time–from battlements dating to the 1590s and gracious Georgian buildings to German fortifications from the occupation of Jersey during World War II. If we'd had more time, I know we could have used it profitably (this seems to be a theme of our Channel Islands visit).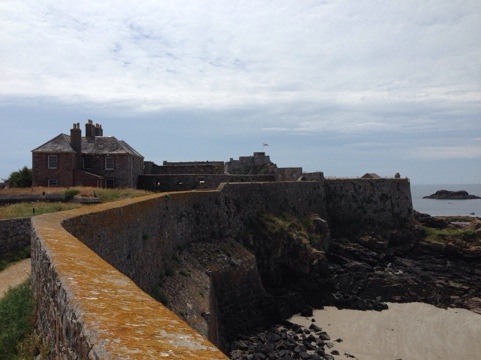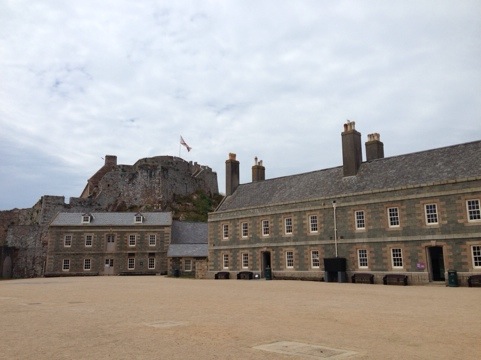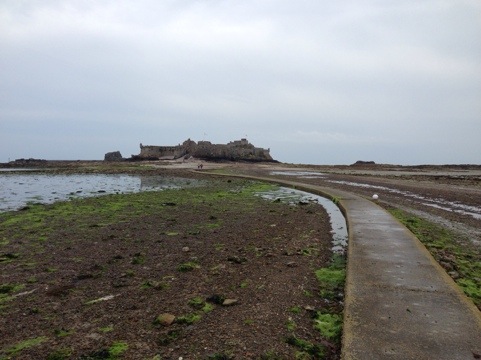 We departed for the airport around 3pm. Check-in and security was a breeze, as small airports usually are more relaxing. Our flight to London-Gatwick departed on time and was brief but pleasant. The transit at Gatwick was a bit of a nose bleed, as we arrived at an international gate and were bused around immigration and customs. This was great for folks terminating in London, but it meant we had to pass back through airport security and all that entails.
We arrived on time in Edinburgh (that is to say late-ish) and took a taxi to our "swank" (read: more expensive yet less functional) hotel, The Glasshouse.
Today's box score: +1 "country" Scotland