We left the ship early again today to beat the crowds and heat. Like Rhodes, Libby and I have been here before, which always makes dealing with logistics easier. We took a taxi to the Acropolis, explaining to the driver that we didn't want a tour, that he should use the meter (rather than charge 25 euros for a 12 euro ride), and do so on the right tariff (since it wasn't a holiday or the middle of the night).
What can I say? Athens welcomes you…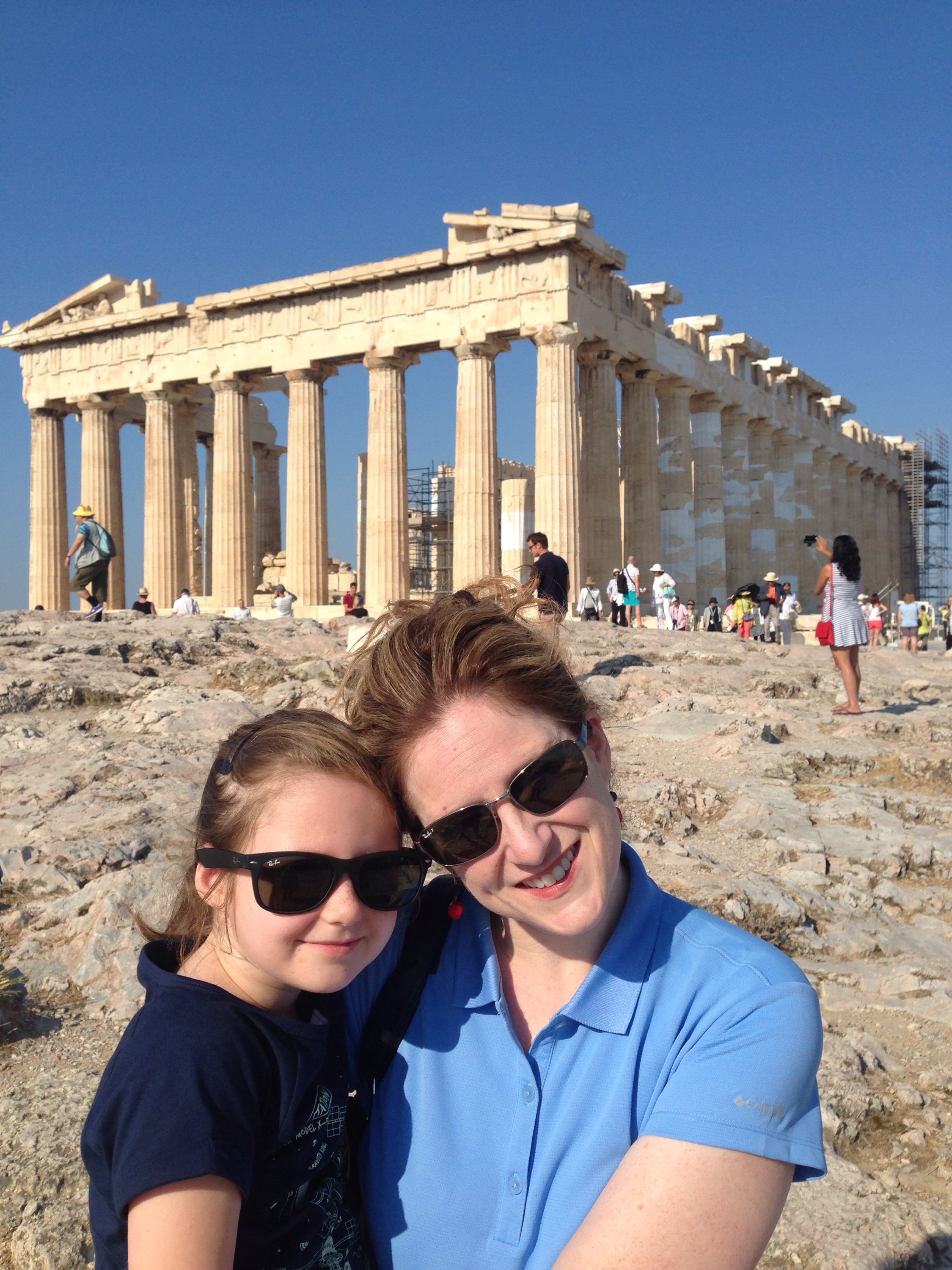 Our visit to the Acropolis was blissfully hassle free as we had no waiting and little crowds by getting there before most tour groups and solo travelers. Those folks were arriving while we were leaving. This is the joy of traveling independently despite being on a cruise: it cost us 75% less than a shore excursion for a much better experience, as we weren't rushed and got to see everything we wanted to visit in as little or much time as we wished.
Here are some views of the Agora:
I'm especially partial to the Stoa of Attalos, which houses the Agora Museum and some very fine statuary.
From there we wandered around the Acropolis, past Hadrian's Library (one of my favorite Roman Emperors), around the Roman Forum, by the Tower of the Winds (covered in scaffolding for restoration), and through the Plaka.
We eventually reached the New Acropolis Museum, which opened shortly after our last visit in 2009. It's an impressive building with an interesting collection and good facilities for visitors (affordable cafe, nice restrooms, good bookshop, free WiFi–hence all of the photos from today). It's totally worth the 5 euro admission price.
Here's a view of the Acropolis from the museum: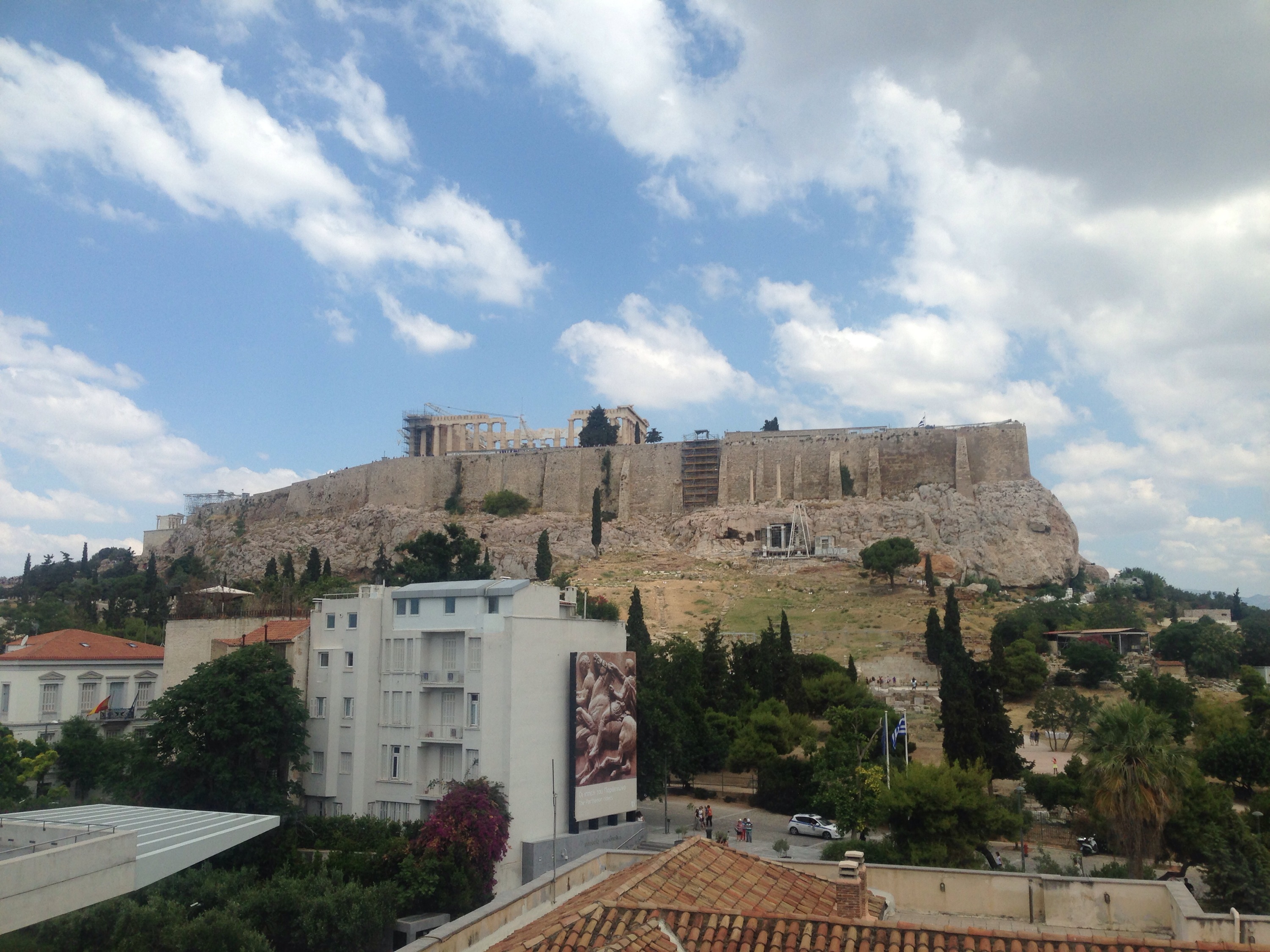 And, here's a photo of the museum's interior to give you a sense of the structure (appreciate this one, dear reader, as I got yelled at for unknowingly breaking the "no photo" rule — of course, this is a bullshit policy as I wanted to point out since the British Museum lets me photograph the actual Parthenon (Elgin) Marbles at their facility without any hassle…):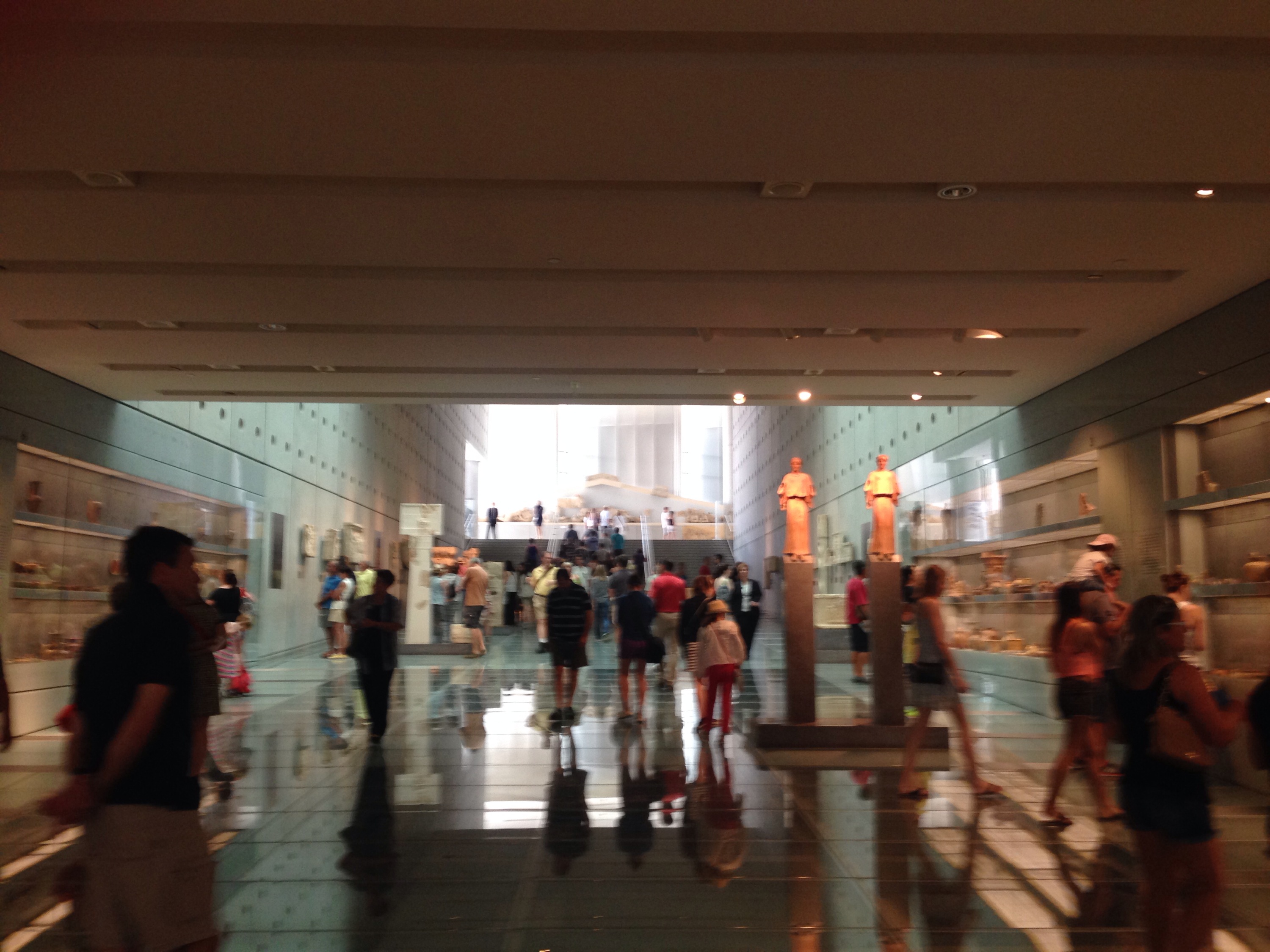 We returned to the ship in time for a late-ish lunch, having spent about five and a half hours in town. With the museum at the end of the visit, we avoided most of the heat of the day, and we all had an enjoyable time ashore.
On this trip, there really are few things of true interest to a kid at age 5. Thankfully, Emerson is a good and experienced traveler. Nonetheless, we find it easiest to not overly tax her on any particular day. It's much better to let her have a couple of hours to play in the late afternoon. Then we go have a nice dinner, get her to bed, and do it again the next day.