Leaving Dodge City, we roughly followed the Cimmaron Cutoff route of the Santa Fe Trail southwest through Kansas, the panhandle of Oklahoma, and into New Mexico. Aside from ranching and farming, it's mostly "a whole lotta nothin" out there. But, it did take us to our final two states (plus a very brief side trip into Texas for the benefit of Emerson's state count): Oklahoma (49) and New Mexico (50), thereby completing our 157×50 Project (more than 10 years early!).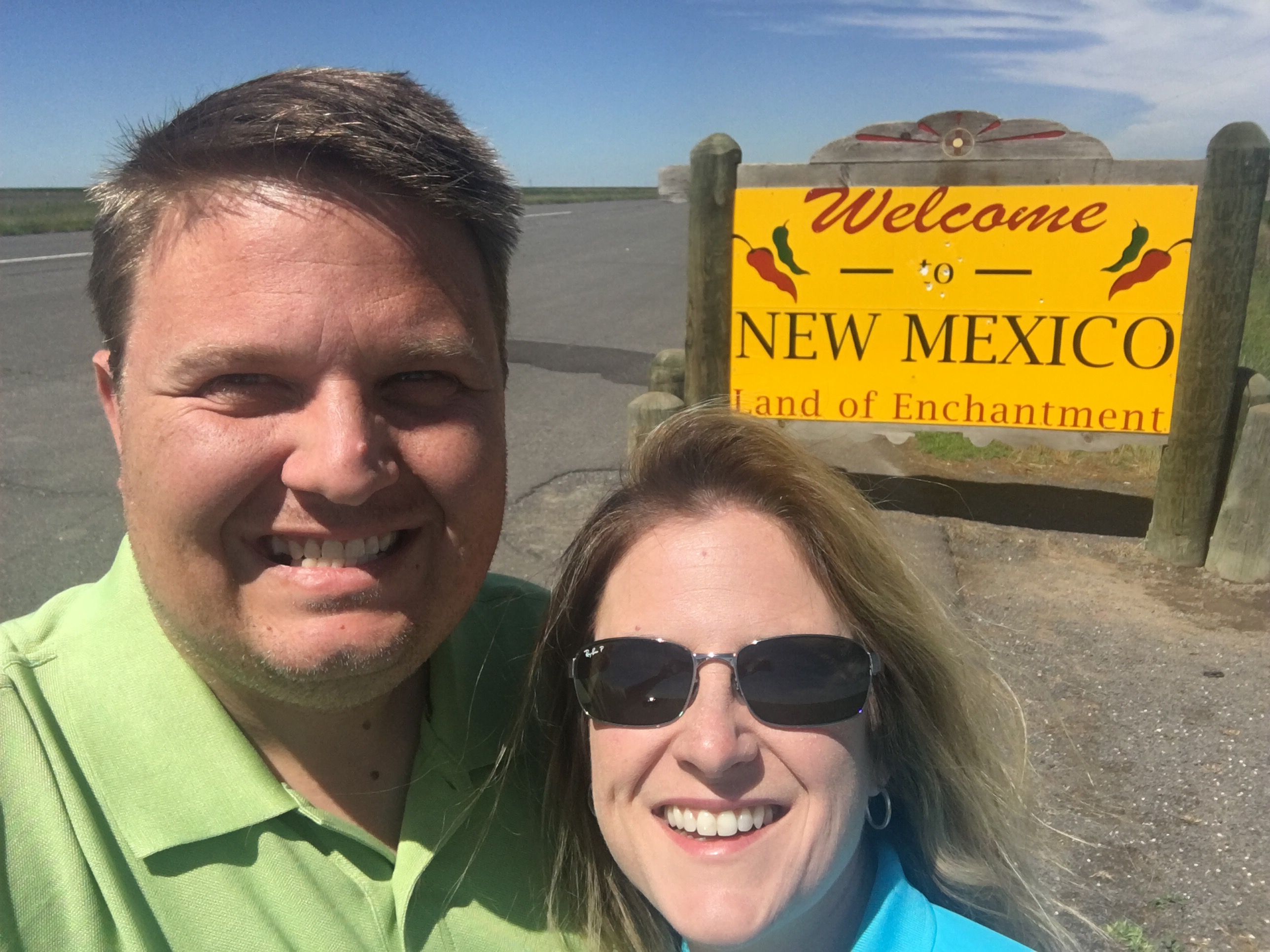 I should probably pause to reflect on accomplishing the goal. Unlike last summer when we hit country #100, we did enjoy a greater sense of achieving something today. We've earned the "well traveled" badge in my book. But, it's also kind of like reaching the level of black belt in martial arts: there is much more to learn and master.
Our next challenge is figuring out what comes next. Where to go, what to do, how to get there? Plus (potentially) new goal(s), new bucket list, or something else? Good problem to have.
Anyway, back to the immediate trip…
Once in New Mexico, we visited Clayton Lake State Park.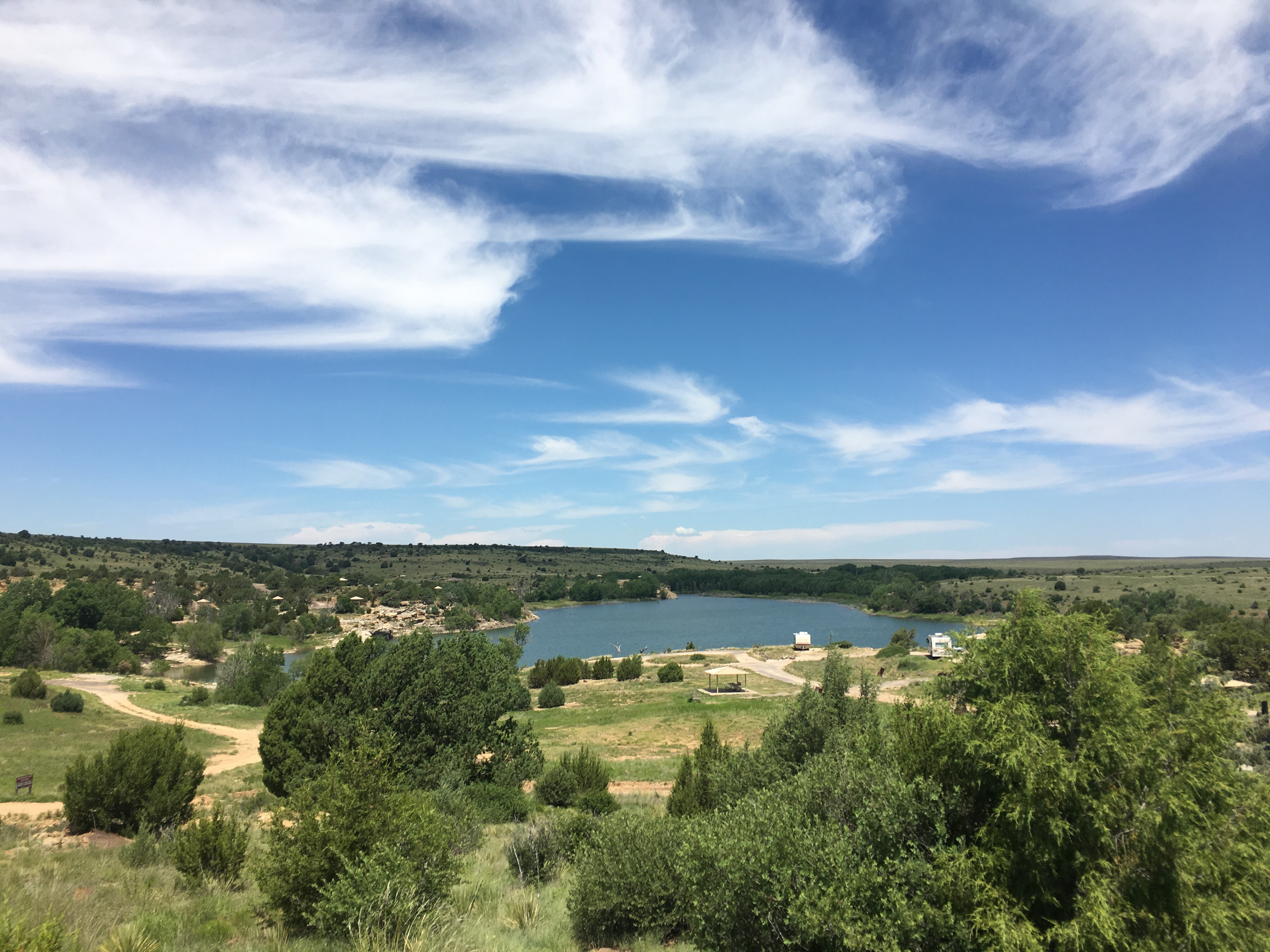 The "lake" is actually a man-made recreational reservoir that's surrounded by camping facilities. Out in the middle of nowhere grasslands, it feels like quite an oasis and seems like a good camping and fishing spot. During our picnic, we viewed a lot of wildlife including rabbits and roadrunners (we just needed a coyote and a pig to stage a full-on cartoon). We also saw an abundance of dragonflies and butterflies.
However, none of that is why we drove an hour out of our way to visit this park.
This is why we came here: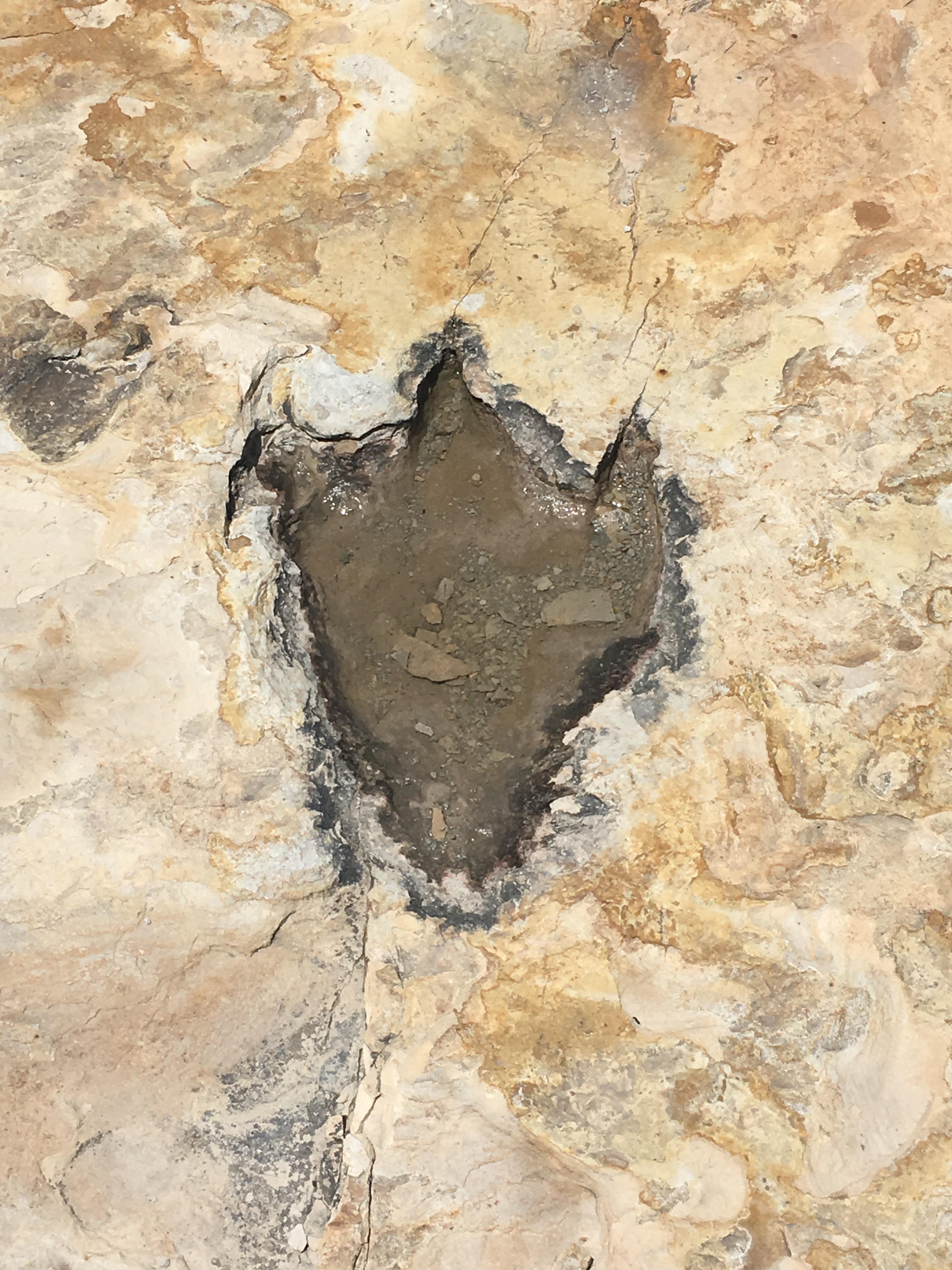 Dinosaur footprints!
There's an entire field of them at Clayton Lake: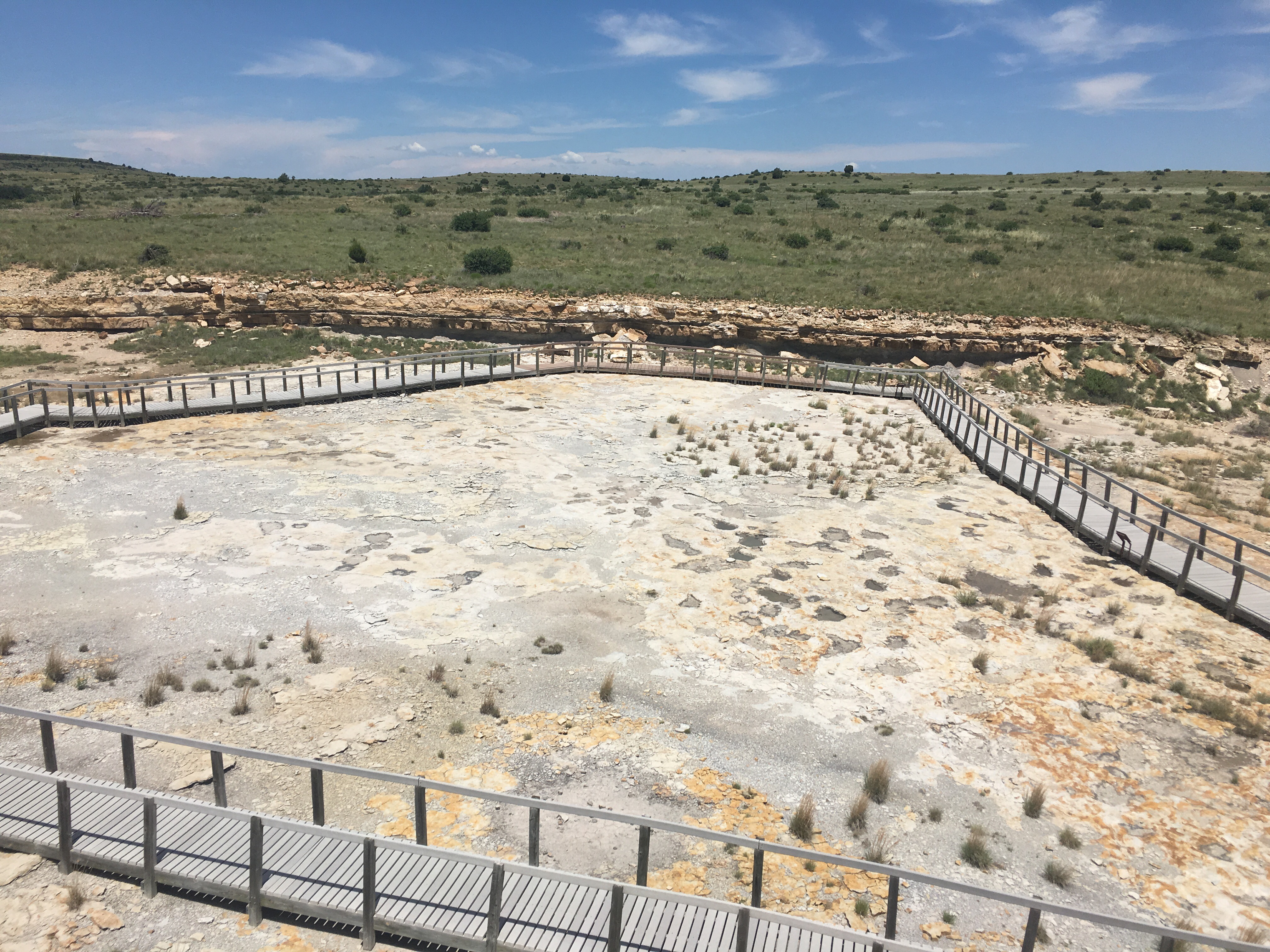 After our short hike to the dinosaur tracks, we drove to Santa Fe, where we're staying downtown in the heart of it all at the Drury Inn and Suites (which I picked for its location and good reviews).
We hit the first rain of our trip here in Santa Fe last night, which limited our explorations a bit. But, we did stroll down to the plaza and have an awesome meal of New Mexican cuisine at La Plazuela.
Here's an appetizer of creamy goat cheese stuffed squash blossoms: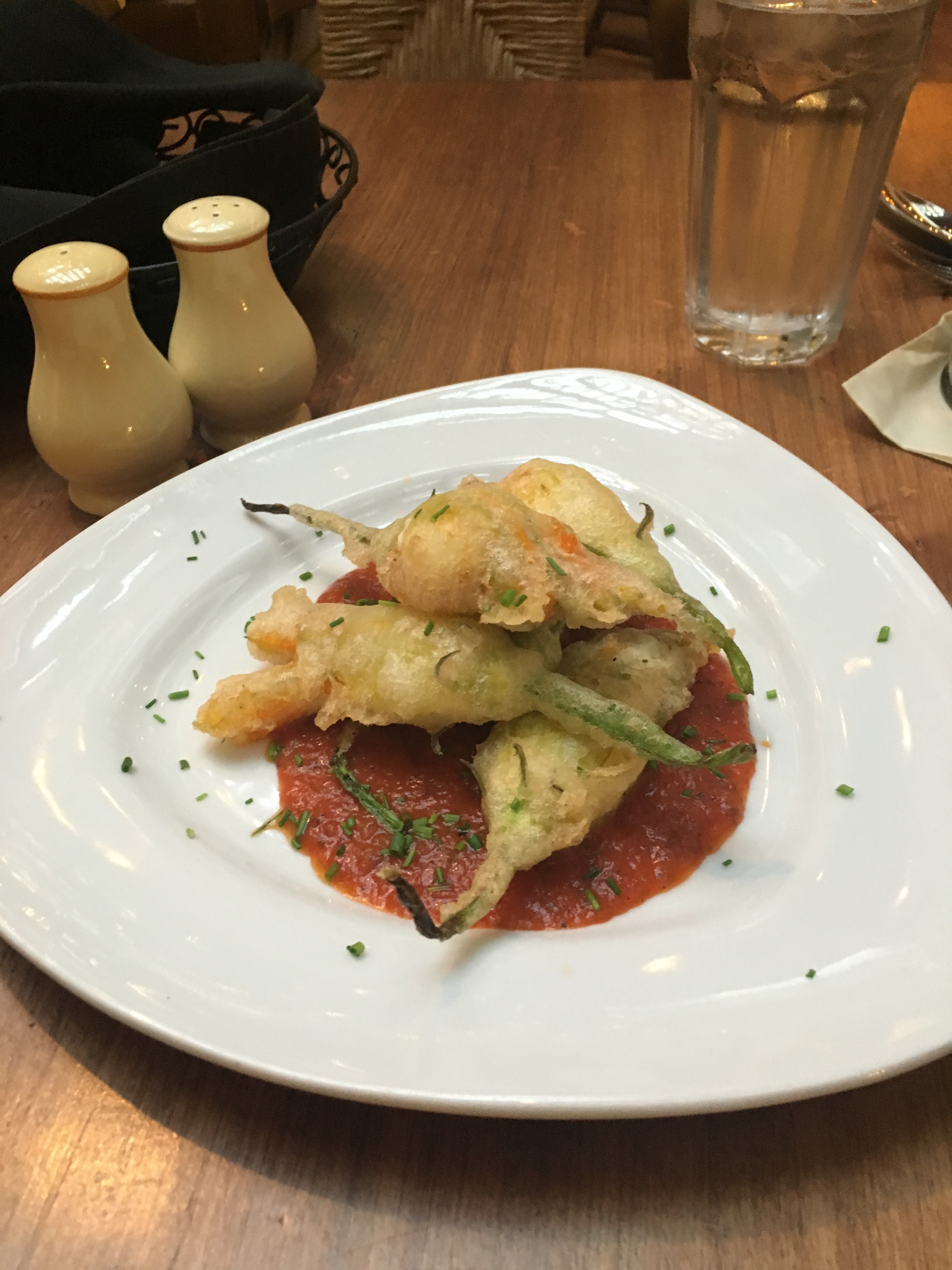 Today's box score: +2 states (Oklahoma & New Mexico)