Like last year's Thanksgiving cruise (which I didn't write about), I was returning from a trip to Washington D.C. on the day before we departed for vacation. I hardly ever enjoy the immediate run-up to a vacation, and I found last minute preparations for this trip to be worse given that we'd be independently traveling in Ecuador and the Galapagos. But, in the end, it all came together, and we left the house around 9am on Saturday to drive to Ft. Lauderdale to catch our flight to Quito.
The drive was surprisingly pleasant, as we were unhurried. We stopped at Sawgrass Mills for a little shopping (including to get Libby a better lightweight rain jacket), and I drove Emerson over to see the campus of NSU, where I earned my doctorate in information systems. This meant that we arrived at the Ft. Lauderdale airport with plenty of time to check-in, grab some dinner, and hop on our free JetBlue flight to South America (I'd cashed in some points that I'd accrued over the years), which departed a little after 7:30.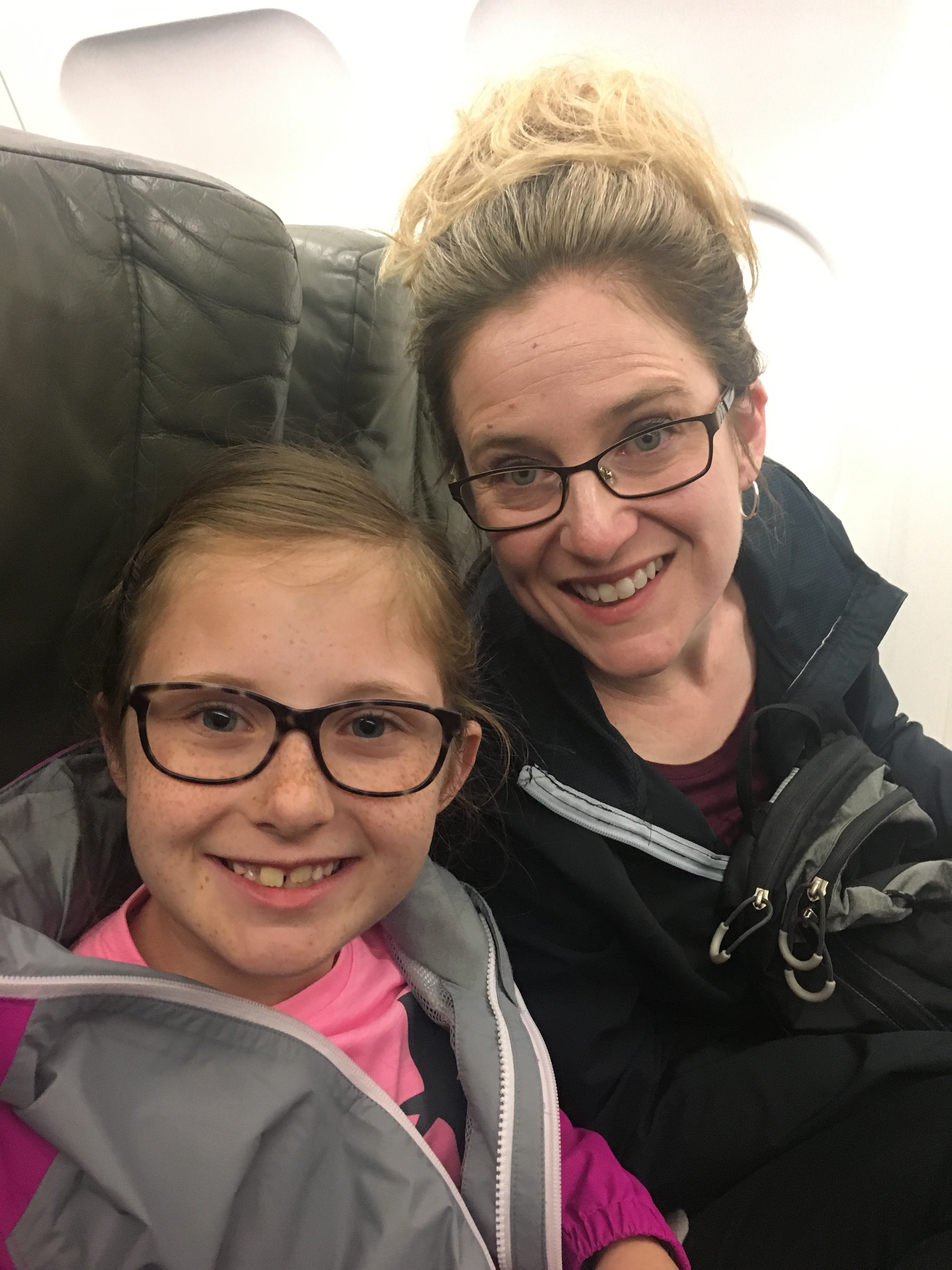 The flight was a fairly short 3 hours and 45 minutes. Libby and Emerson slept most of the flight. I took a nap for maybe an hour before we started our approach and landing into Quito, which was remarkably smooth despite the high mountains and thunderstorms clearly visible in the area.
Quito's airport is nice and new (looked much better than Terminal 3 @ Ft. Lauderdale). Immigration and customs was a breeze. And, we managed to get an airport taxi to take us to the JW Marriott for $25, which pleased me as I hadn't managed to arrange a car service in advance.
We arrived at our hotel by 1am and were asleep again a little after 1:30.
P.S. Emerson is writing her own blog entries for this trip. You can follow her comments on Emerson's Ecuador and the Galapagos page.