We left the hotel this morning—albeit with our hotel room's door unlocked–loaded down with hiking and swim gear for our day trip. We drove under cloudy skies to the north of island where we transferred into the tender for our yacht, Santa Fe III. From there, we navigated north along the western coast of Isla Baltra and into a channel near the landing point for North Seymour.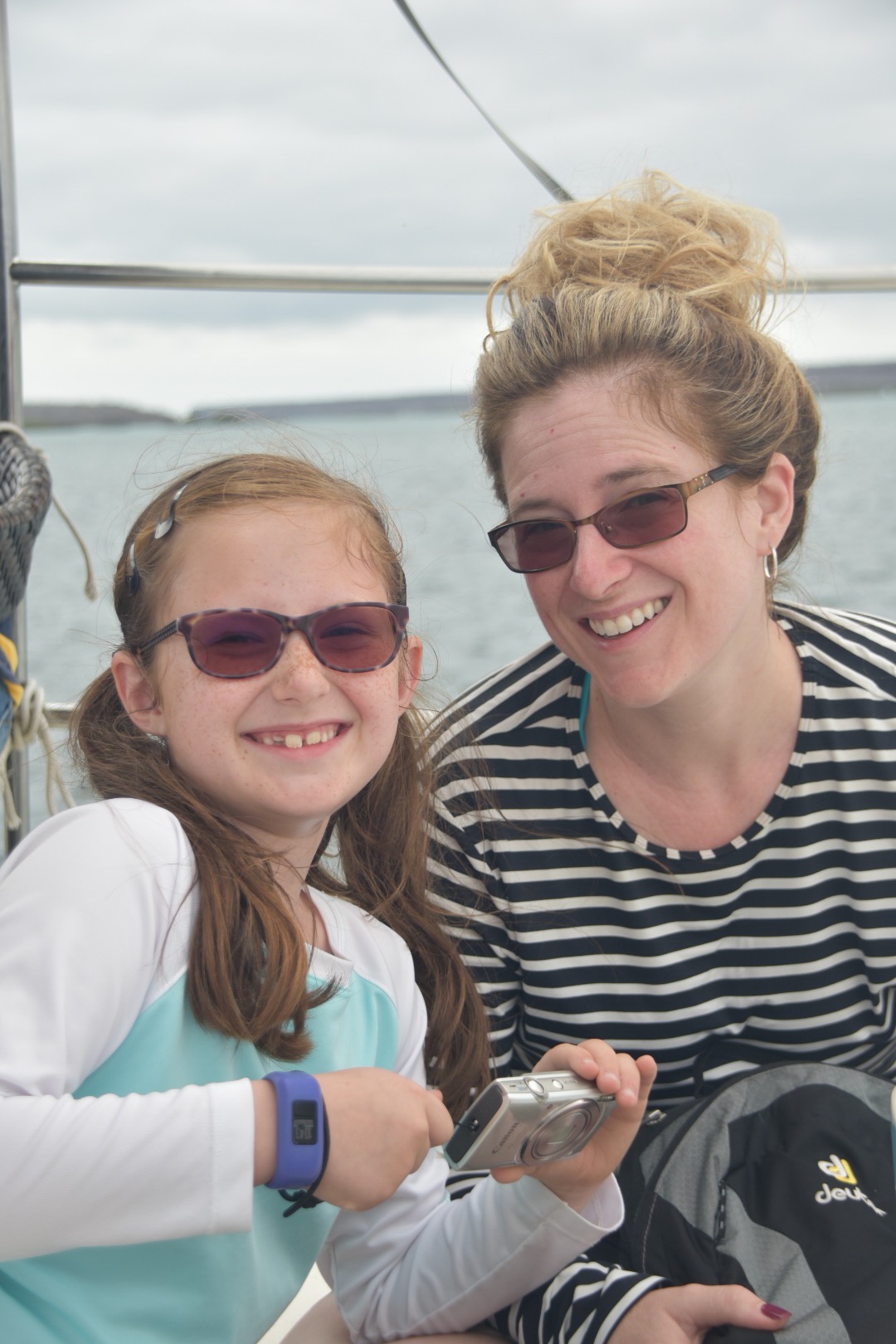 This was a dry landing: we transferred into the ship's tender (a RIB w/ outboard motor), crossed to a rocky outcropping, and then climbed up some uneven, wet rock "steps." Not being one of great balance, being poor at handling slippery surfaces, and having seen hundreds of traumatic injuries in my life, I didn't enjoy what felt like a semi-precarious transfer experience.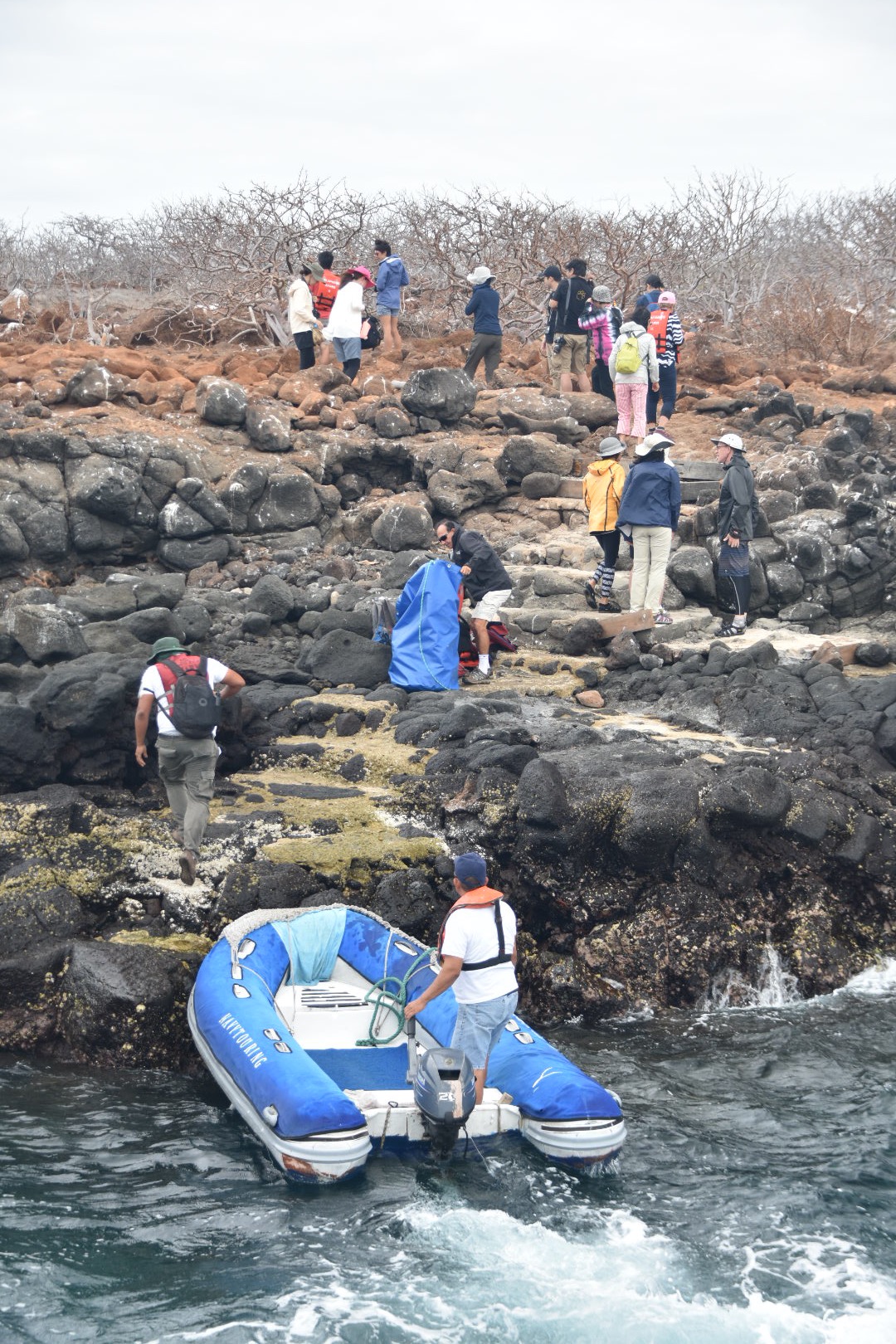 But, North Seymour was worth the price of admission. I've included a few of the highlights of our hike, which was guided by a naturalist.
Sea lions: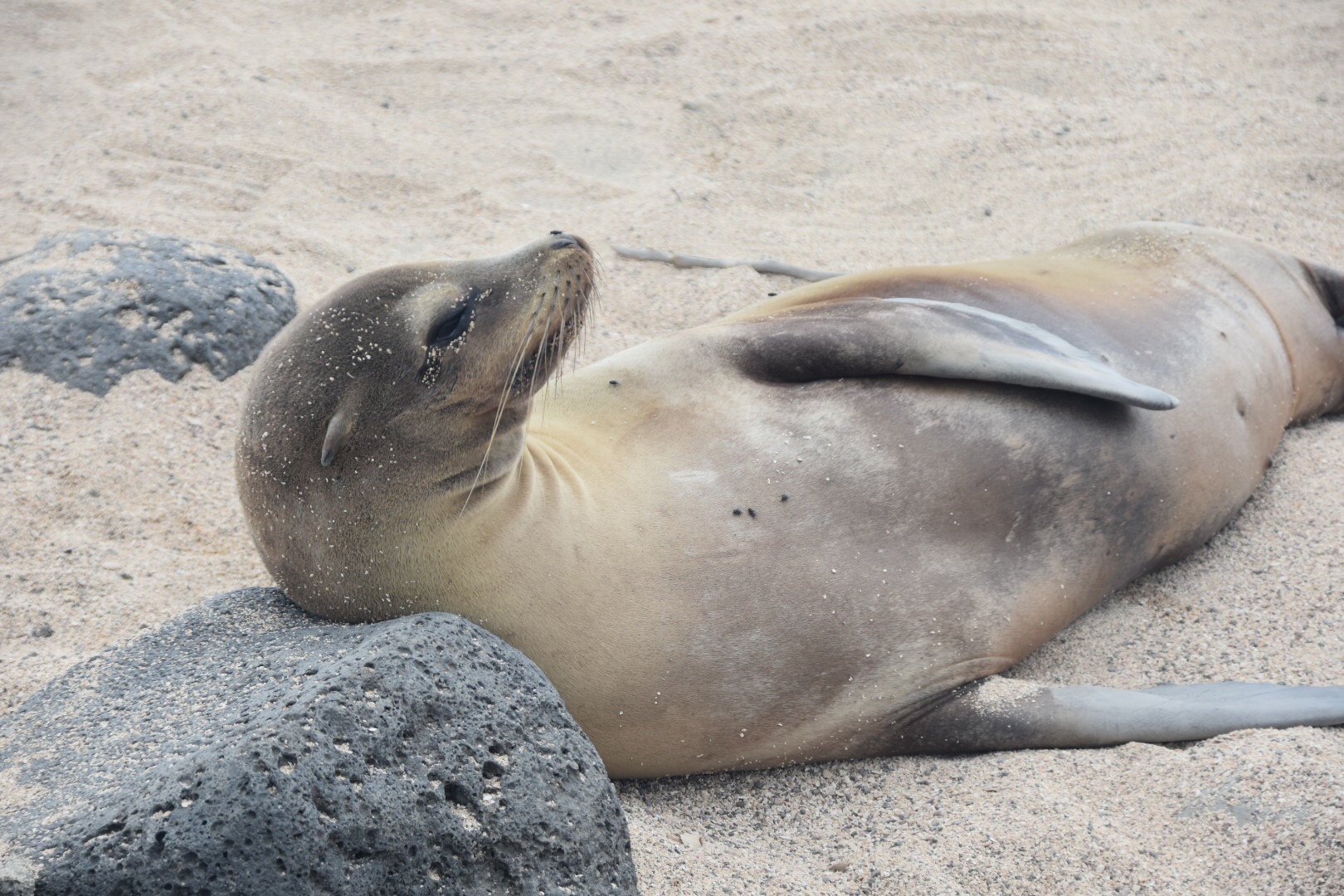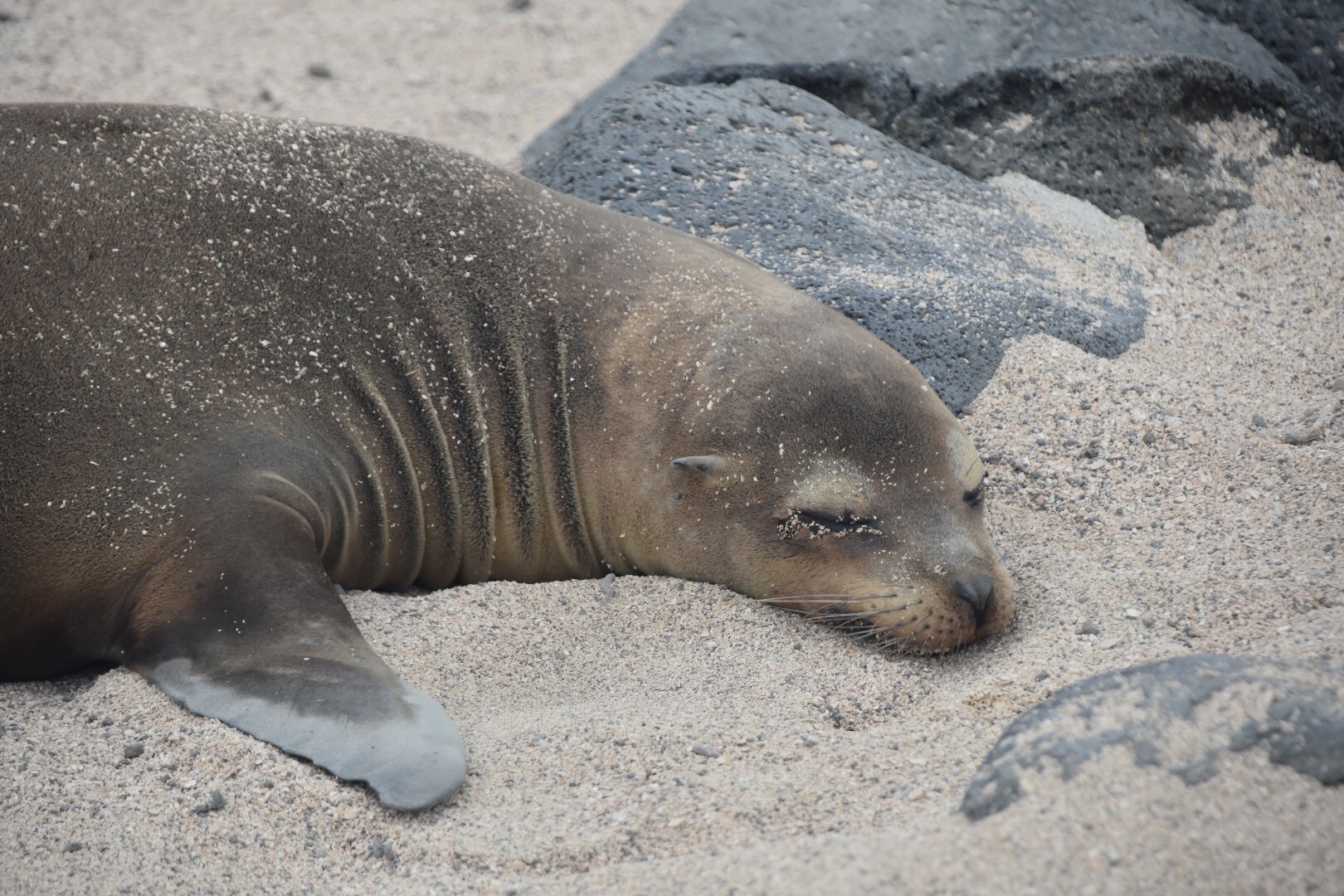 Galapagos land iguanas: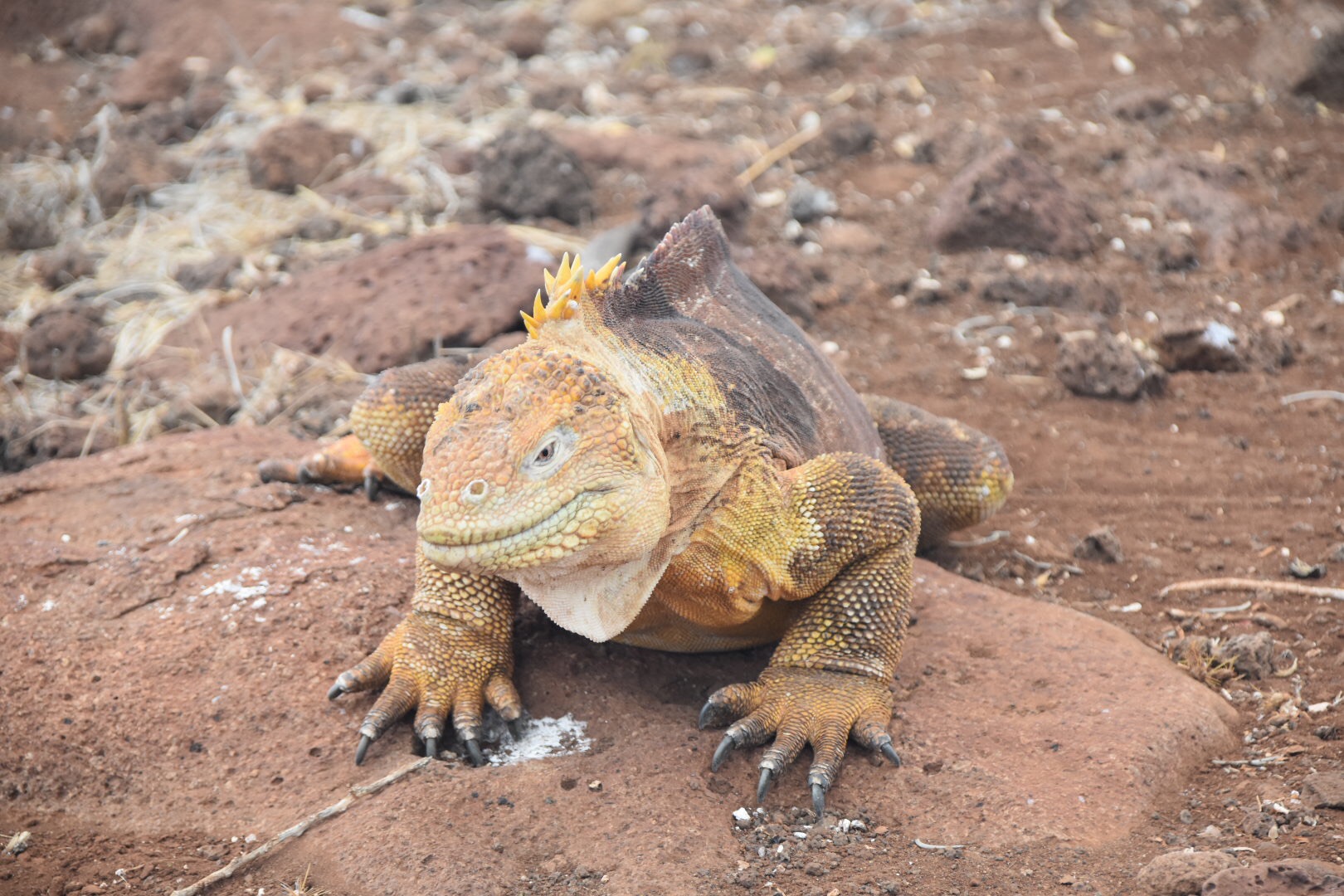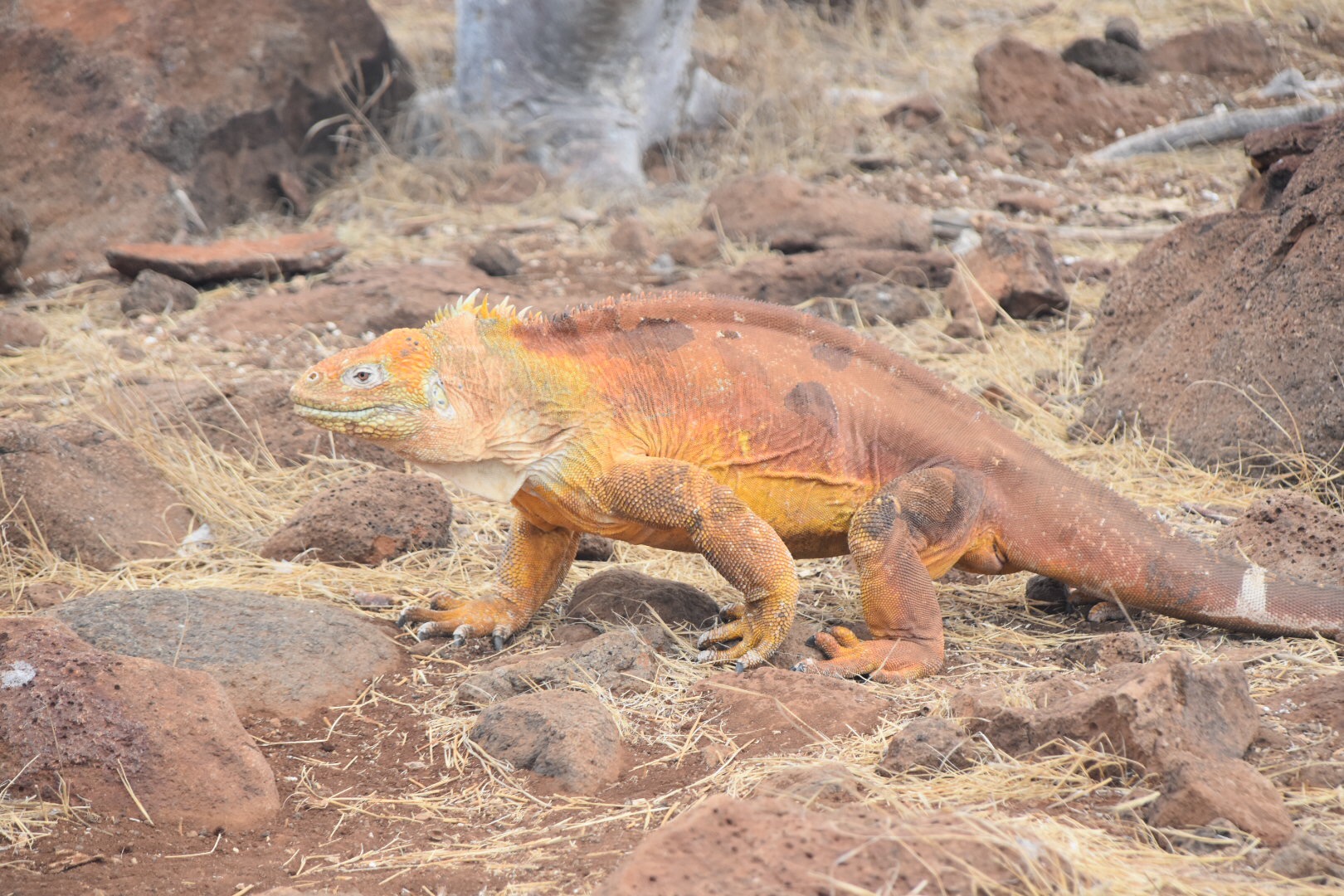 Blue-footed boobies: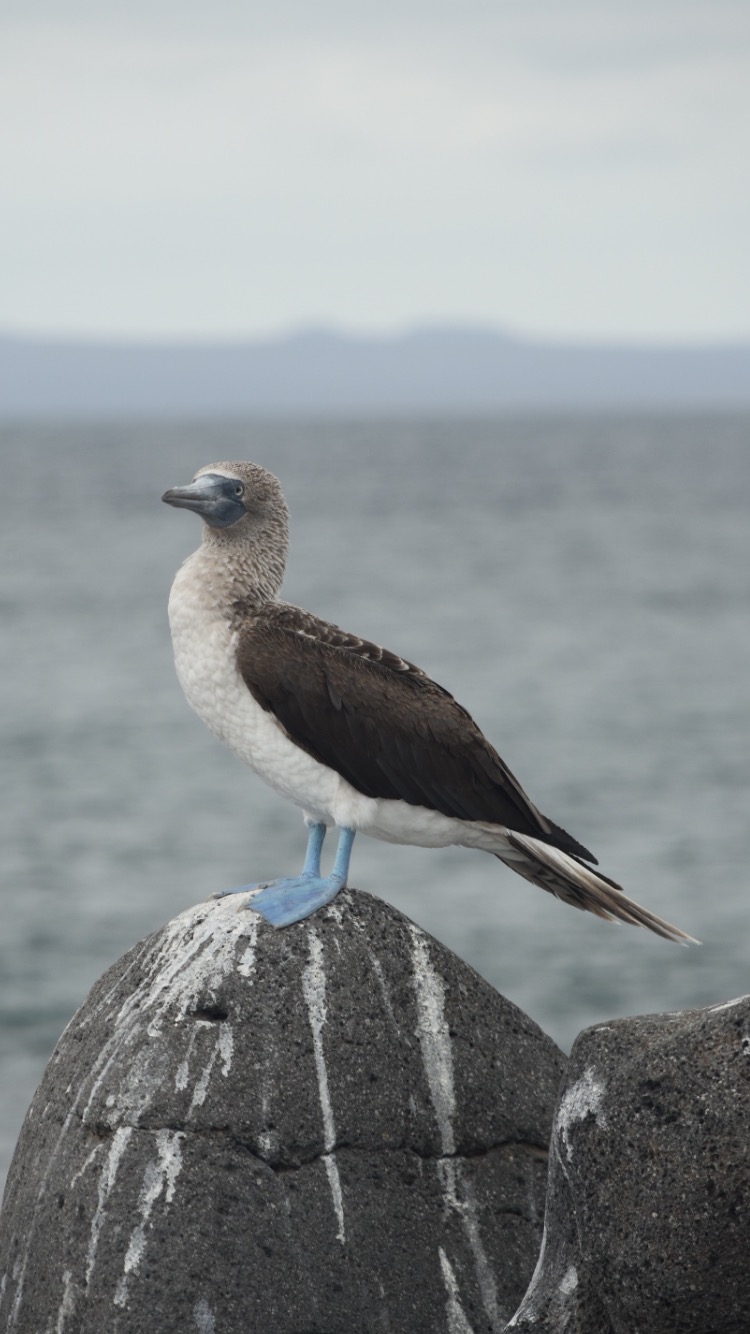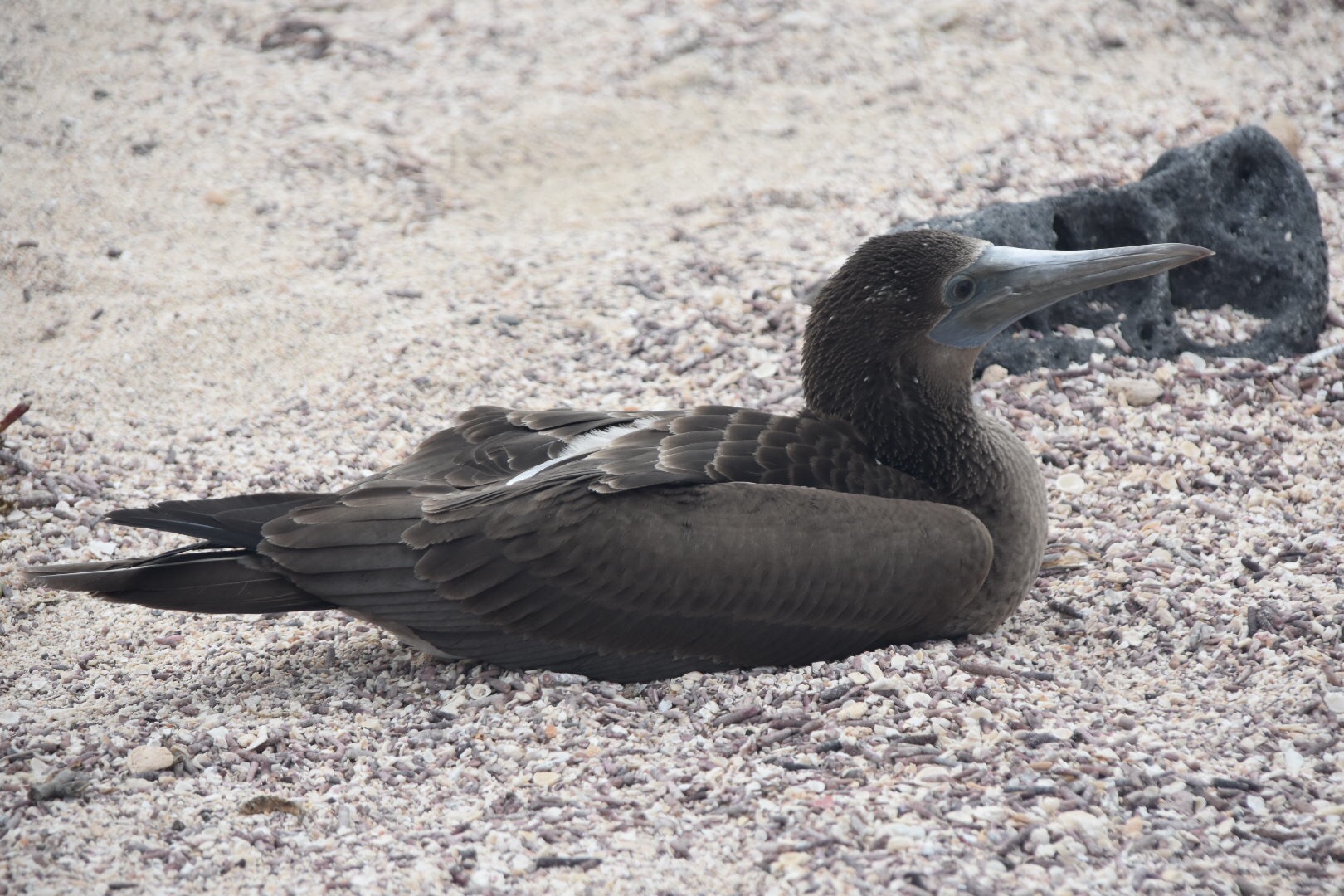 Frigatebirds: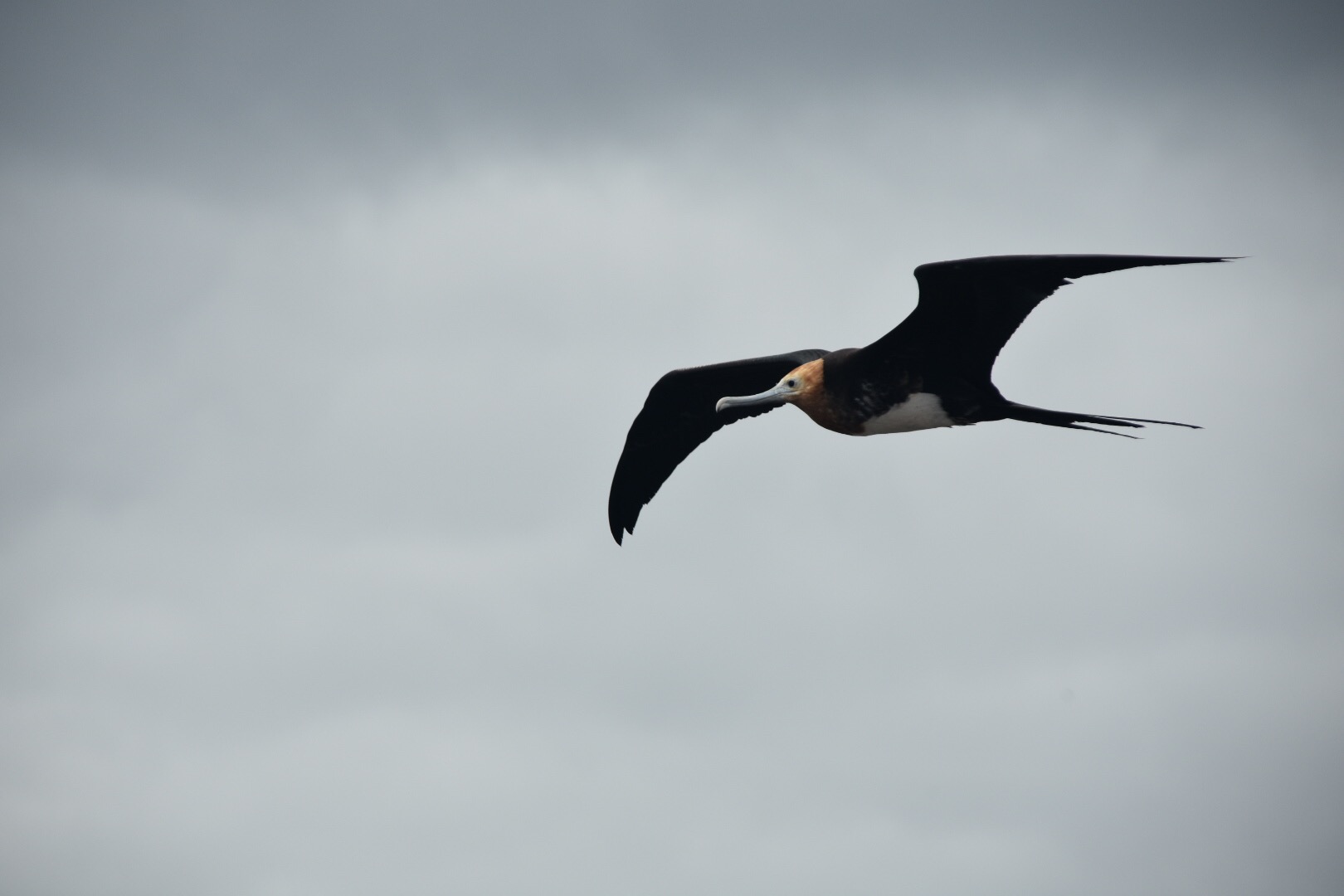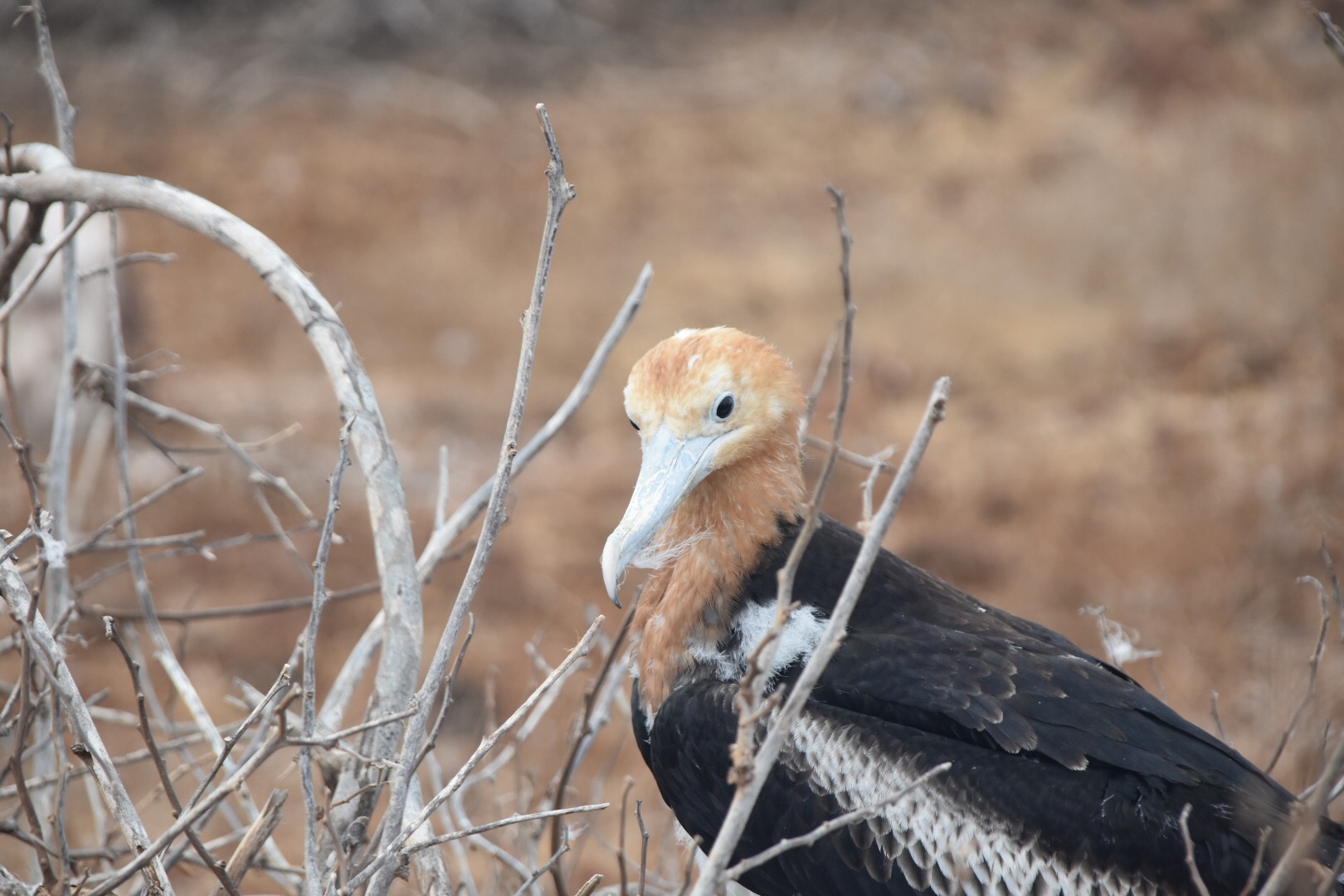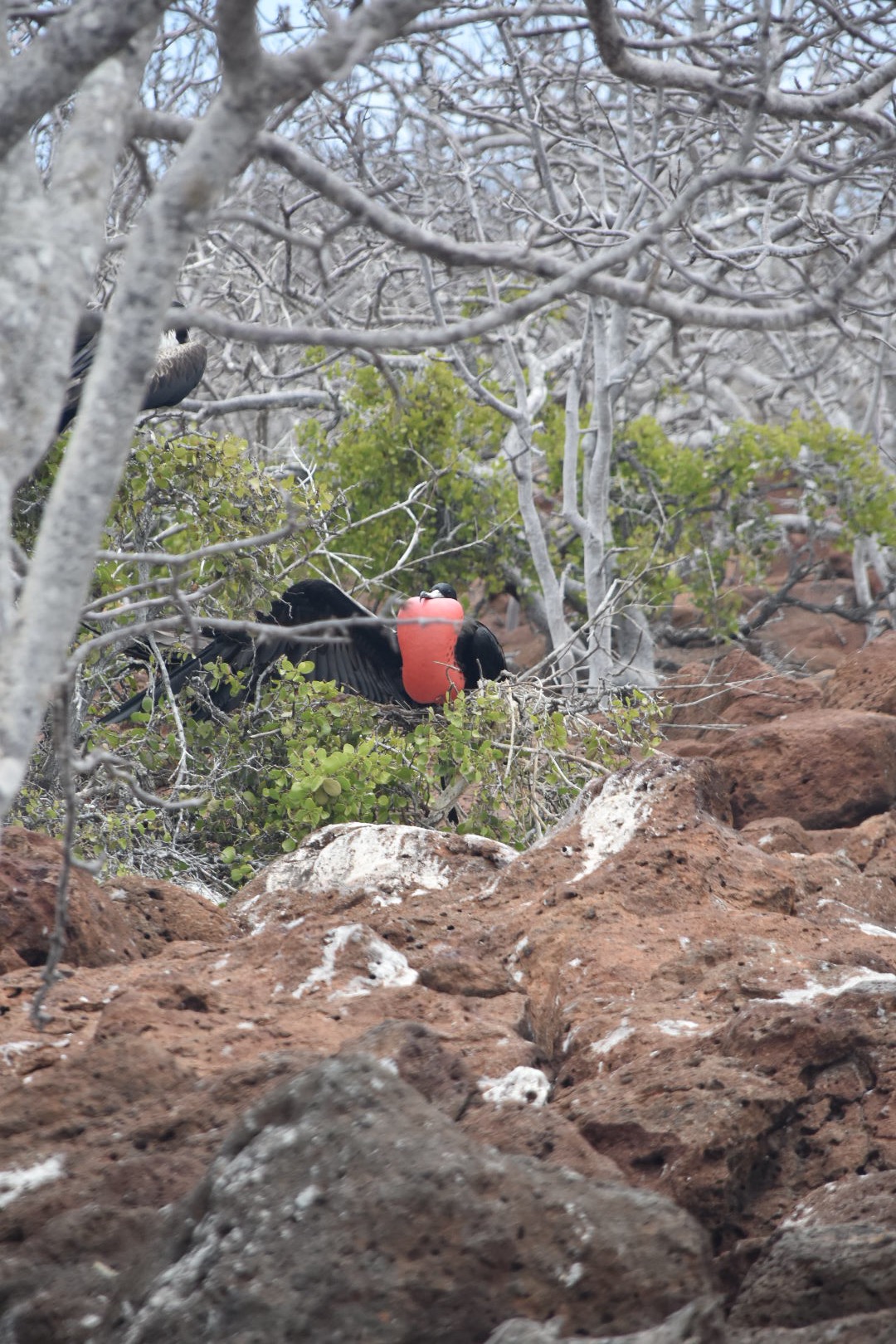 After our hike, we returned to our ship for lunch as we transited to Bachas Beach.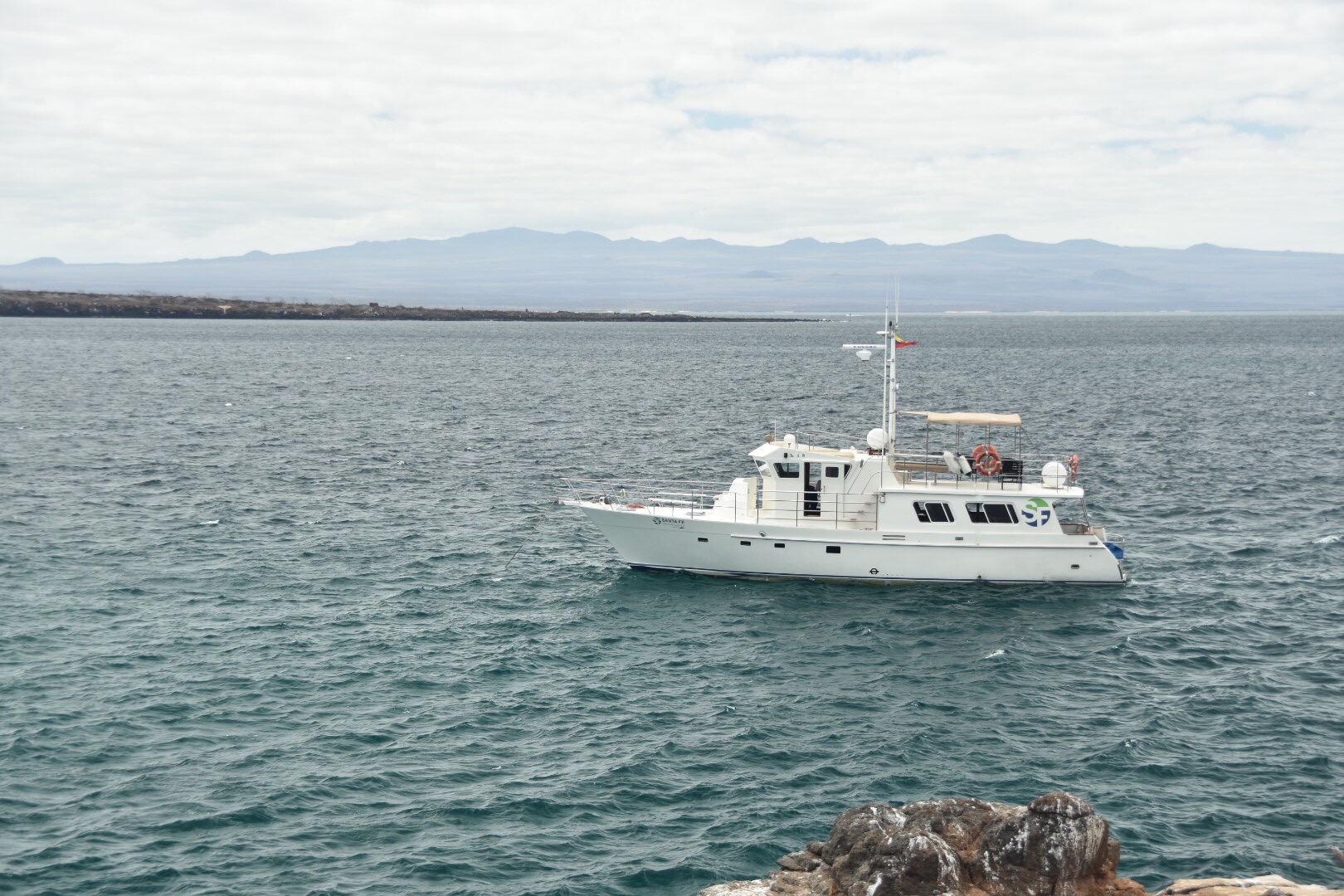 While at anchor in the channel, the ship was rolling a bit, and Emerson started to get motion sick. So, we tanked her up on Dramamine and let her sleep until we reached our snorkeling location, where we tendered for the much preferable (to me anyway) "wet landing," which requires wading through 12-24 inches of water.
By this time, the sky had cleared and the day was beautiful: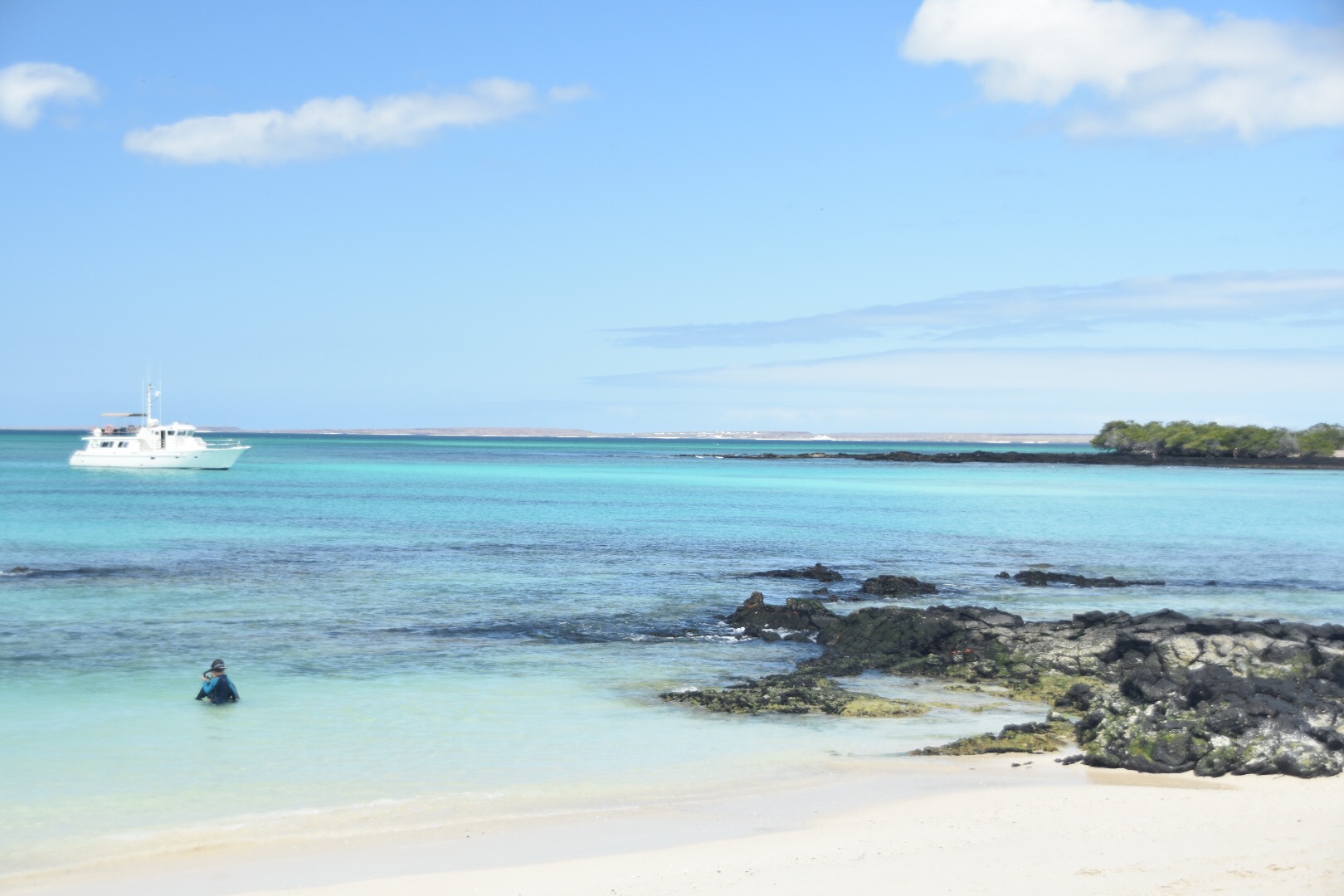 The beach contained some interesting fauna, especially our first encounter with a couple of Galapagos marine iguanas and a chance to look more closely at Sally Lightfoot crabs (which I thought were just arresting in their color):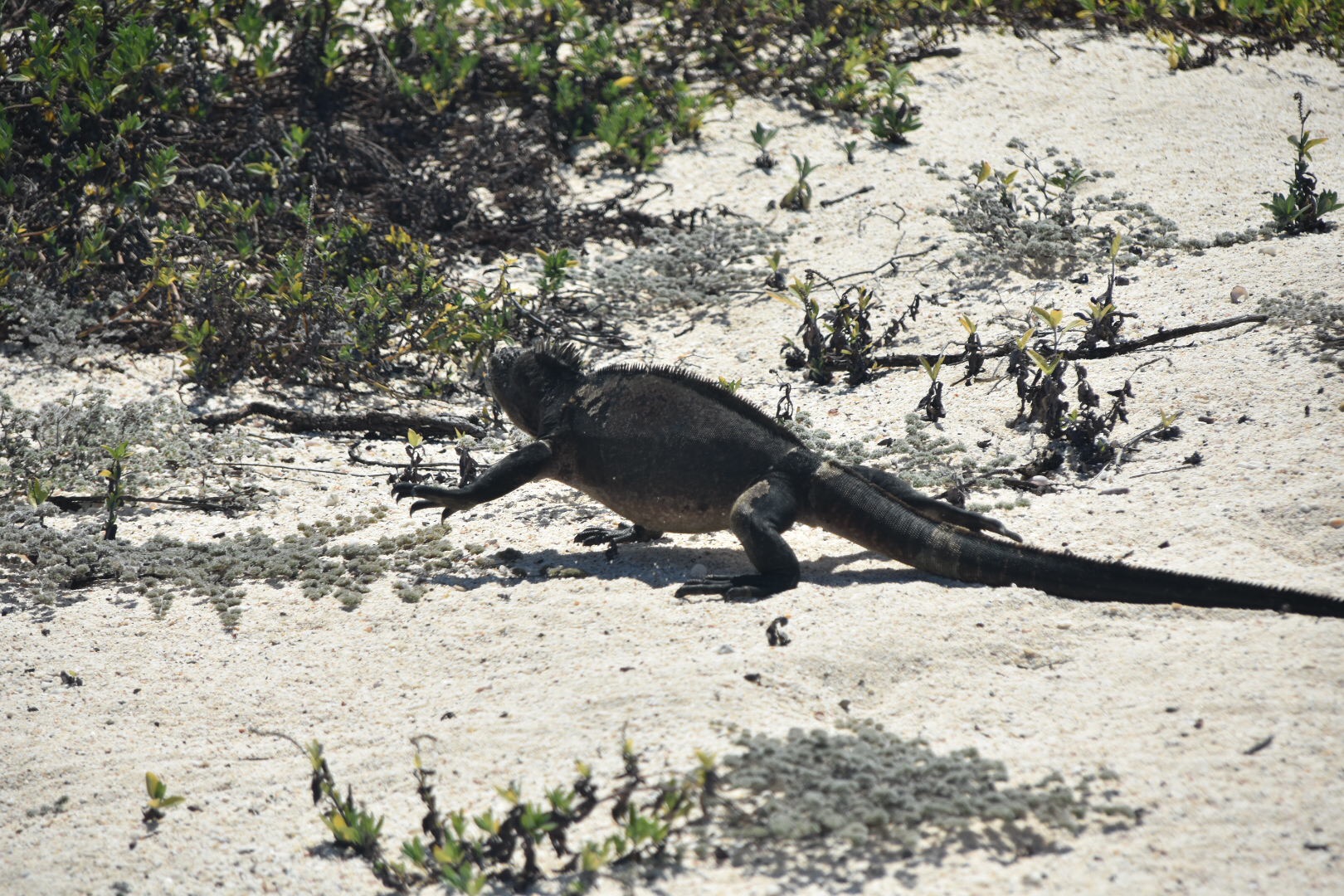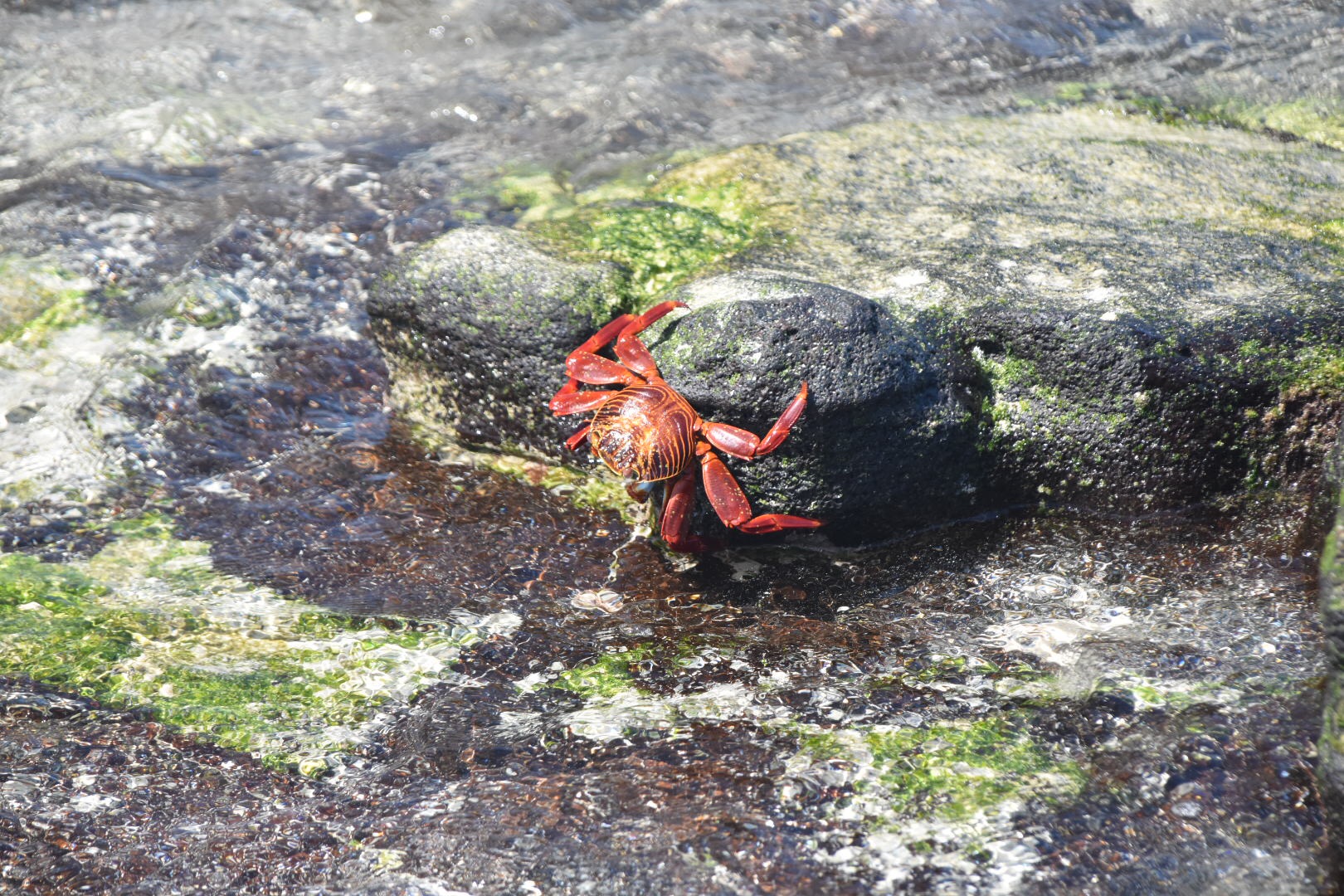 After a brief exploration with our guide, we went snorkeling in our wetsuits, which made the cool waters very comfortable. The snorkeling was just ok — the bottom stirred easily, reducing visibility and the marine life (especially fish) was underwhelming compared to what we'd experienced in Hawaii.
Emerson did do much better at snorkeling with her new full face mask. She's perfectly happy and able to swim around (in shallow water) with it on. That said, she's still not a fan of swimming too close to aquatic life and the rocks and grasses in which most reside.
We enjoyed the boat ride back to the dock on Santa Cruz.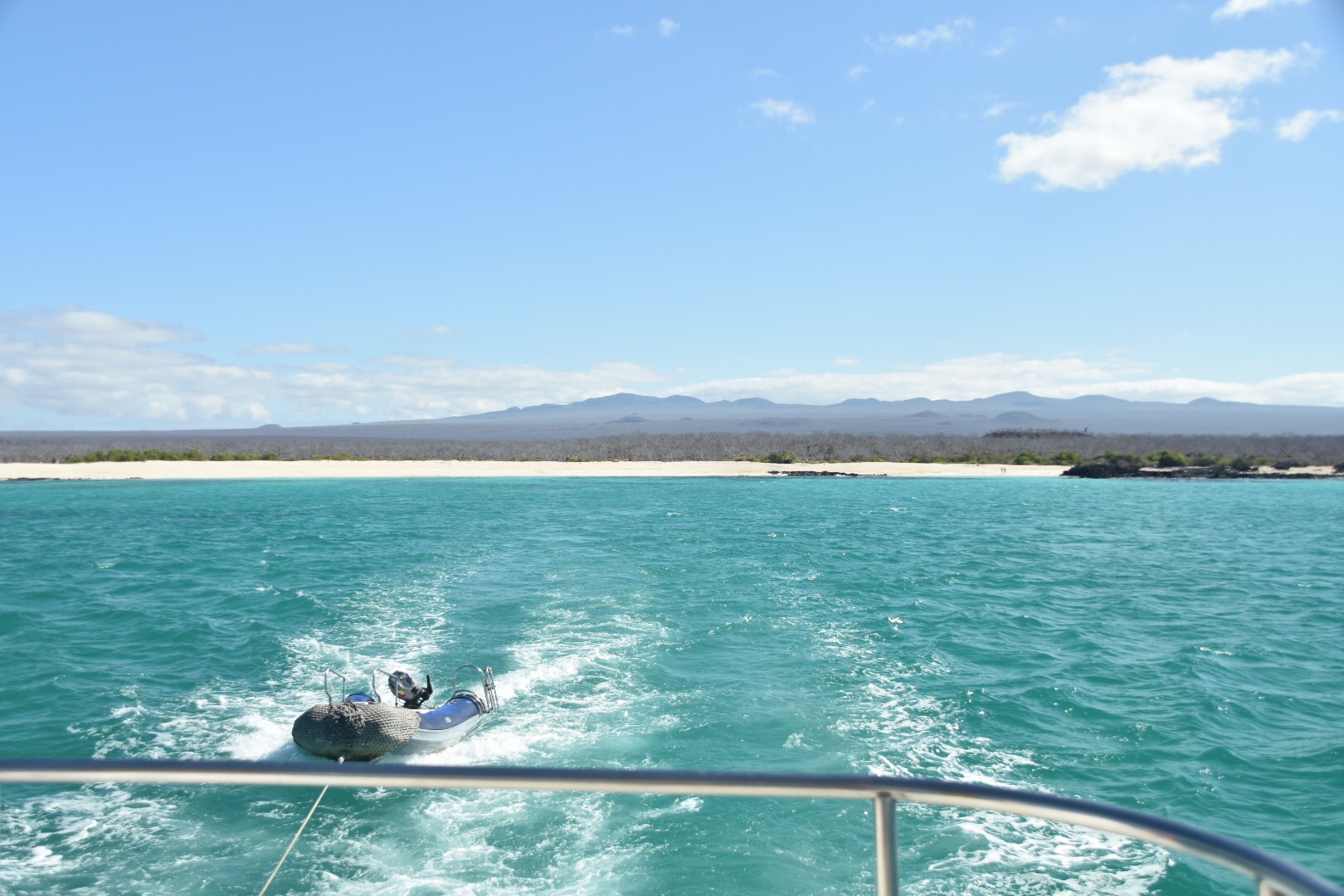 From there, we transferred back to the town via bus, where we enjoyed a decent dinner and chance to walk around a little in the evening to look at sea lions and small sharks swimming off the main pier at night.
All in all, we'd had a very good day in the Galapagos, experiencing what we'd come to see. Even our door was fixed and nothing was missing (though we weren't really worried about that).
Yup, we felt on top of the world.
Then Ronald, the lead guide from Guiding Galapagos, showed up at our door after 9pm telling us our plans for the next day had been disrupted…
Sigh.