Our around the world trip has officially begun!
My meetings having wrapped up yesterday, I departed the Cotswolds around mid-day for my 3:30pm flight to Frankfurt. It was about a 2 hour drive to London Heathrow under cloudy skies with light rain — more typical of English weather than I'd seen during the week (which had been simply gorgeous):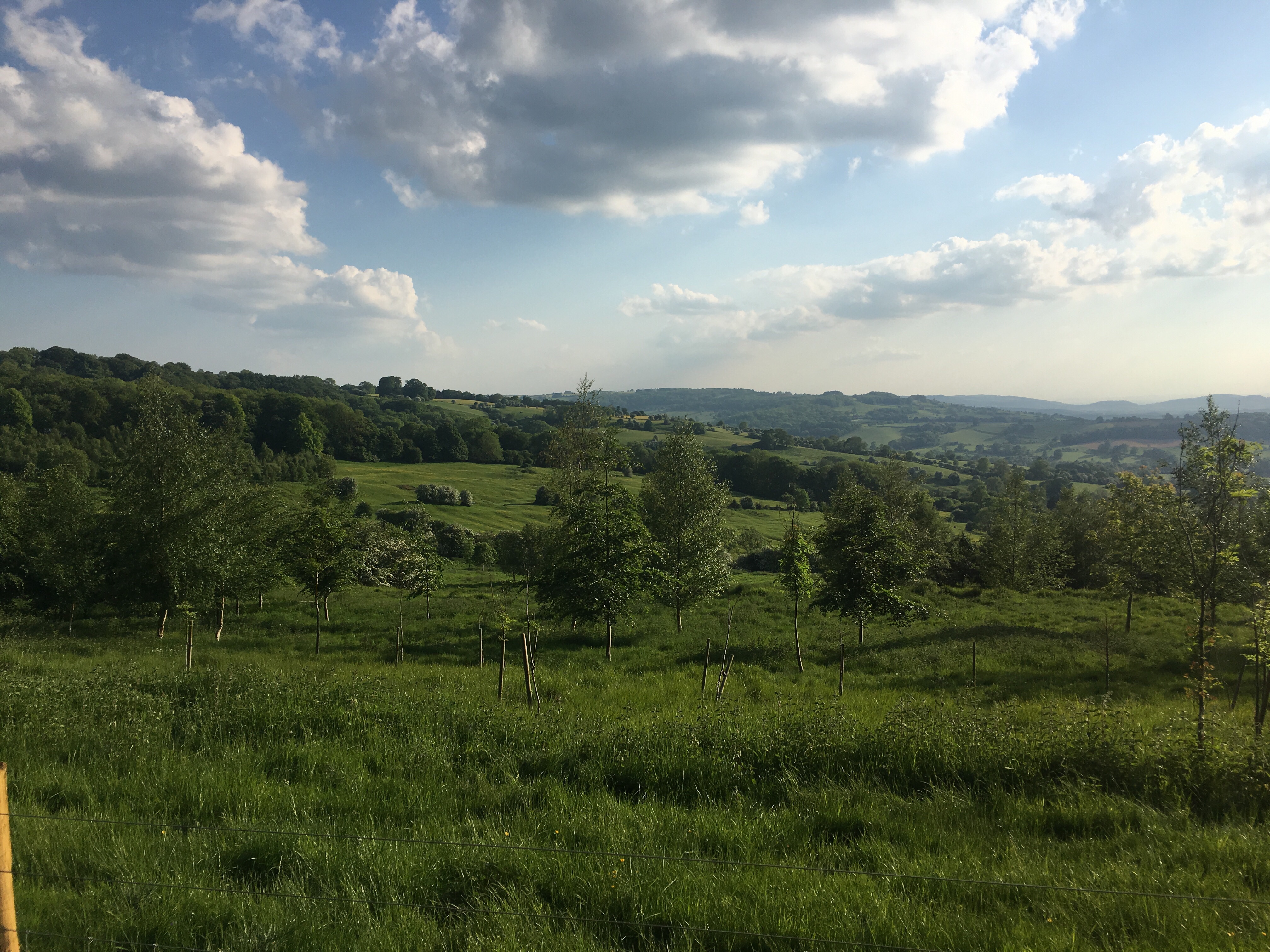 I arrived at LHR in plenty of time to check-in, go through security, and visit the business class lounge before departure.
Unfortunately, my flight ended up being delayed. First, my inbound plane was late to arrive — thereby delaying our boarding time. Once we were all on board, the pilot reported that we had a potential mechanical issue that needed to be checked out. That concern was sorted out, but the delay cost us our take-off slot, which caused us a further delay. All told, I landed in Frankfurt about 2 hours late — not great, could've been much worse.
In the meantime, the ladies had managed to travel to Tampa airport, catch their flight to Atlanta, and were a couple of hours away from departing to rendezvous with me in Germany in the morning.
I spent the evening at the oh-so-conveniently located airport Hilton, which was part of a train station/business park complex attached to the airport terminal. The facility included a number of restaurants, and I opted for the "biergarten" (such as it was in an office block):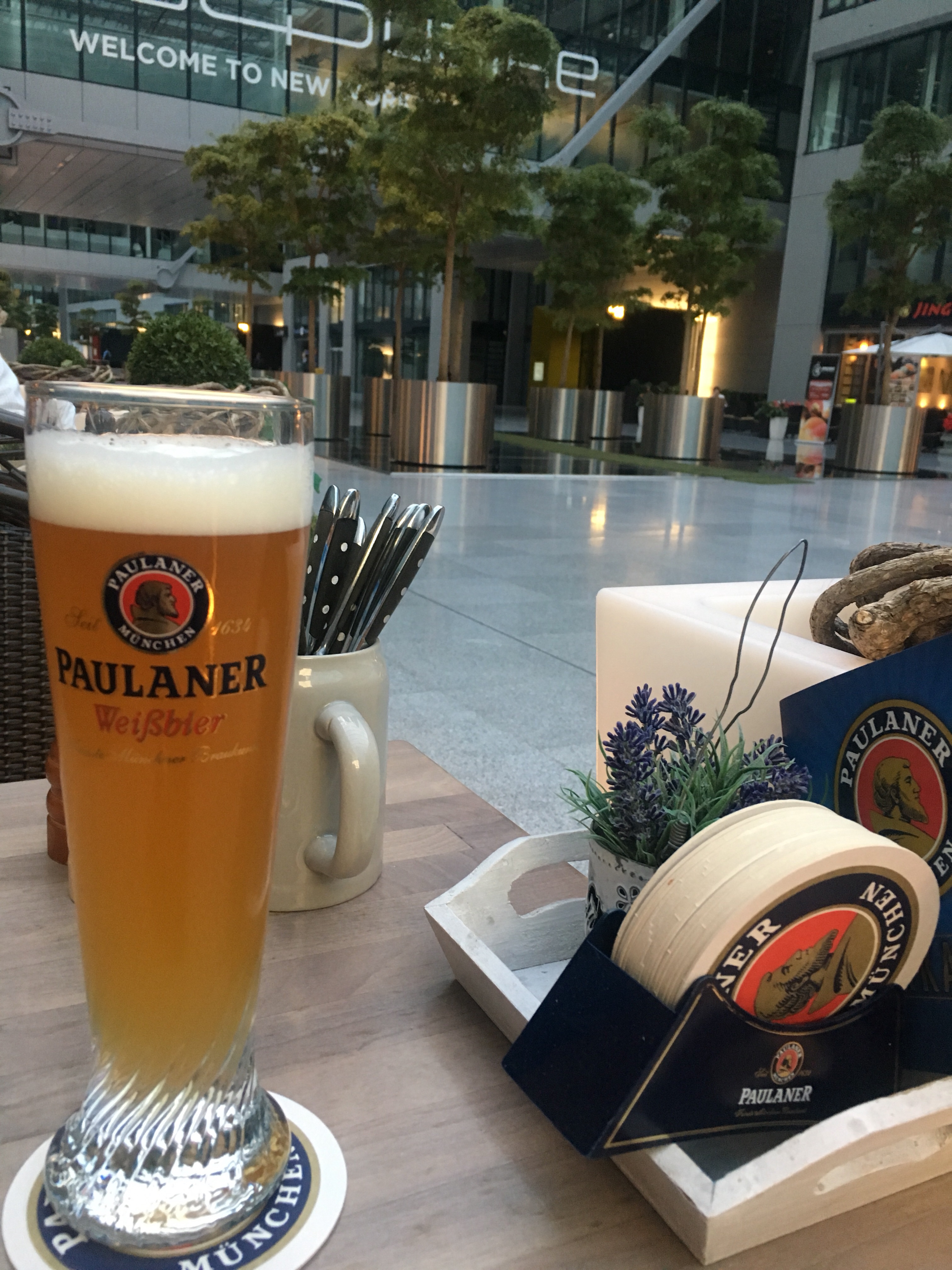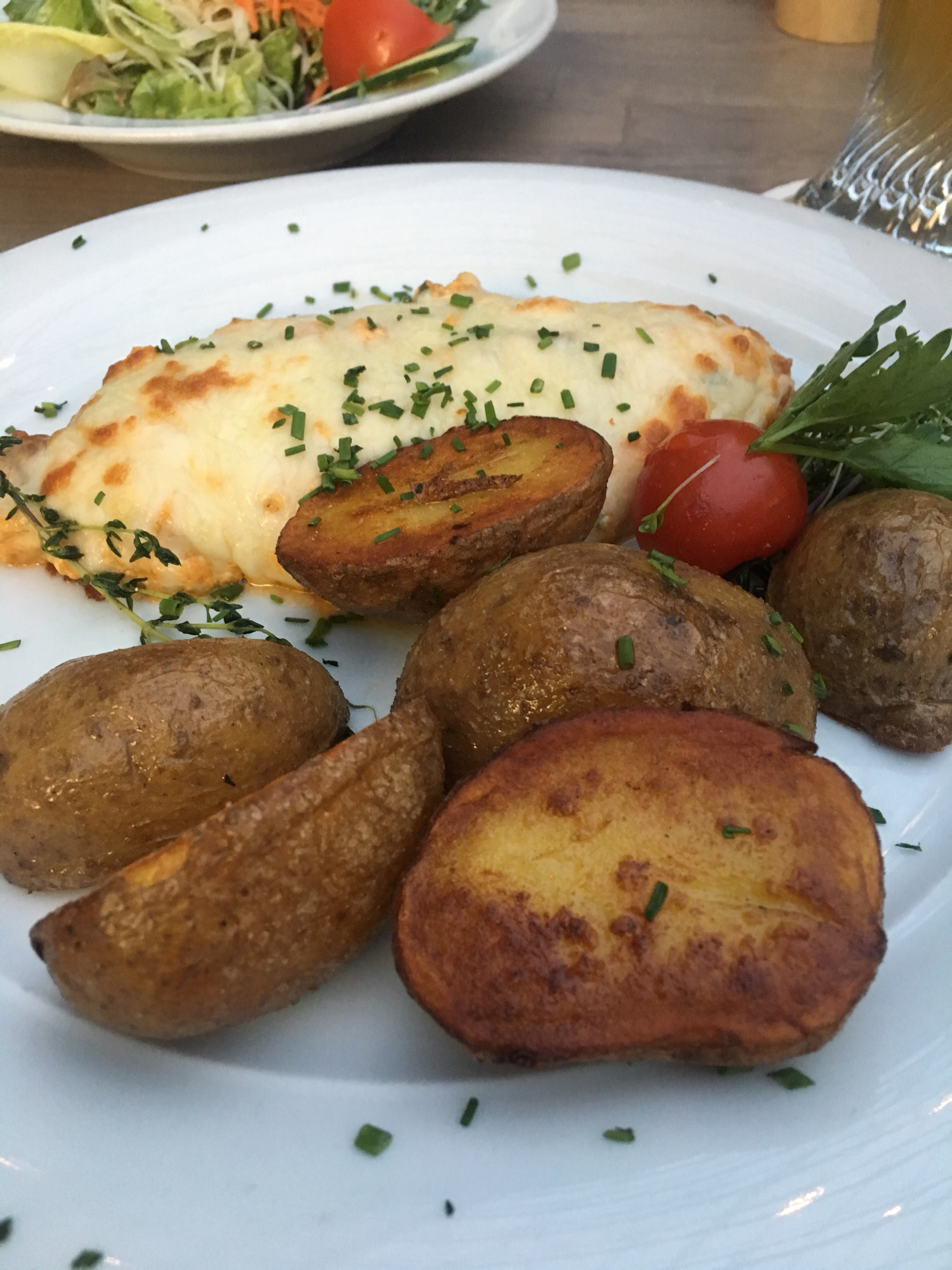 Really, it's difficult to go wrong with German specialities and beer.
After dinner, I stayed up until my crew was airborne and headed toward me. Thankfully, they were on-time in departing, and I drifted to sleep while they raced toward me at 500+ miles per hour.