When I woke up, the ladies were just off the coast of Ireland, which gave me enough time to get showered, packed up, checked out, and over to their terminal on the other side of the airport. They landed a little ahead of schedule (Libby texted me right away) and were pretty quick getting through immigration and customs. In the meantime, I'd secured the keys to our rental car and then waited for them at arrivals.
It was great (and a little surreal) to be picking them up at the airport in Europe. The plan for the day was to drive to Würzburg, which is kind of the northern gateway to the Romantic Road in Germany. The drive in our sleek, new Volvo V90 station wagon was pleasant, though the car's technology was mildly confounding initially — even to me. We checked into our hotel (a Mecure — similar to an Aloft) around 11am and received our rooms right away — two very comfortable suites.
We dropped our stuff in the rooms and immediately headed into the center of town (a short stroll along the river and over the Alte Mainbrucke):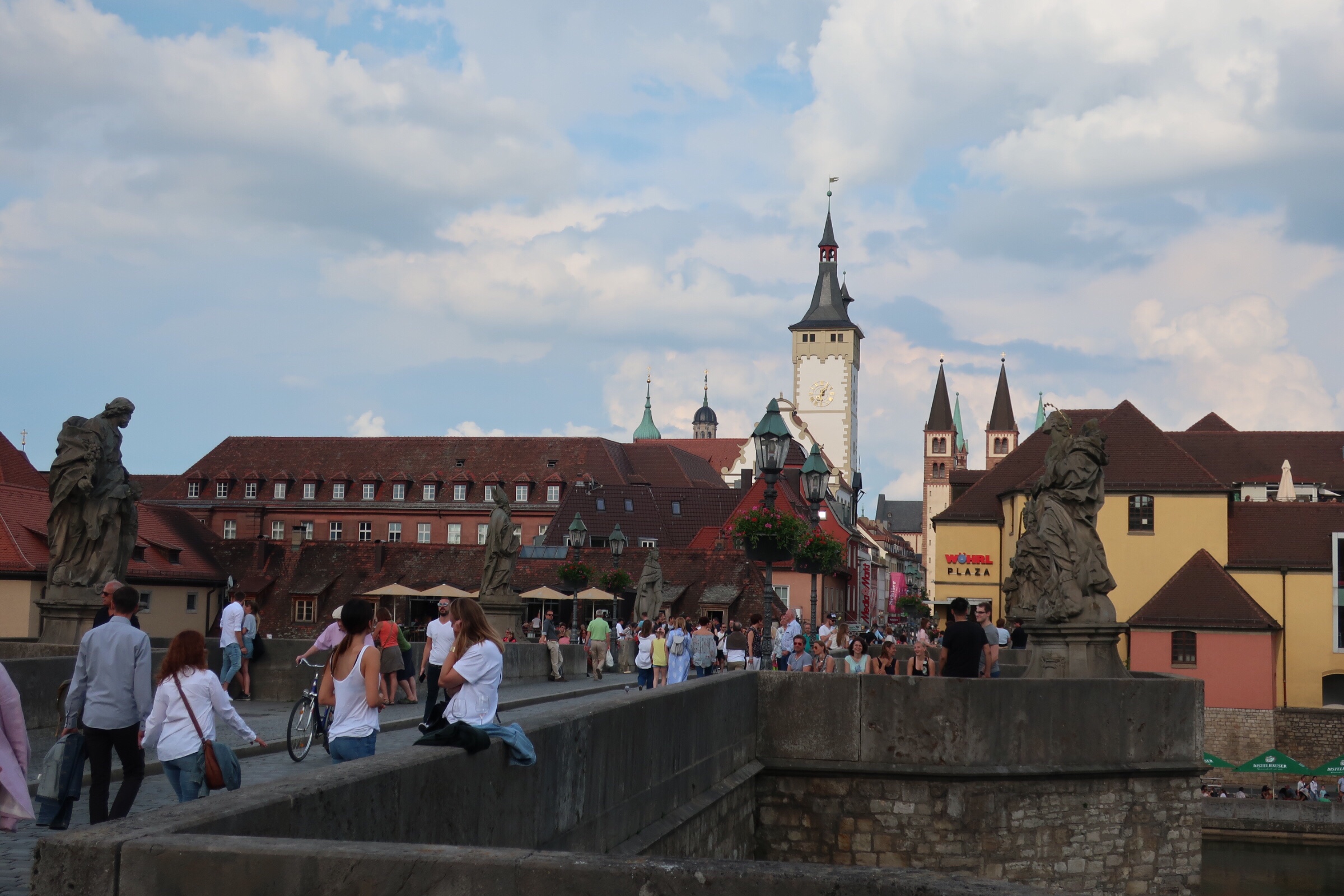 We grabbed some strawberries for Emerson (so fresh and succulent!) and proceeded on a walking tour of the city using the local map vs. Rick Steves' guidebook (the local tour of the old town is more comprehensive, which might be good or bad — we had the time).
Some highlights included…
The Neumunster Basilica: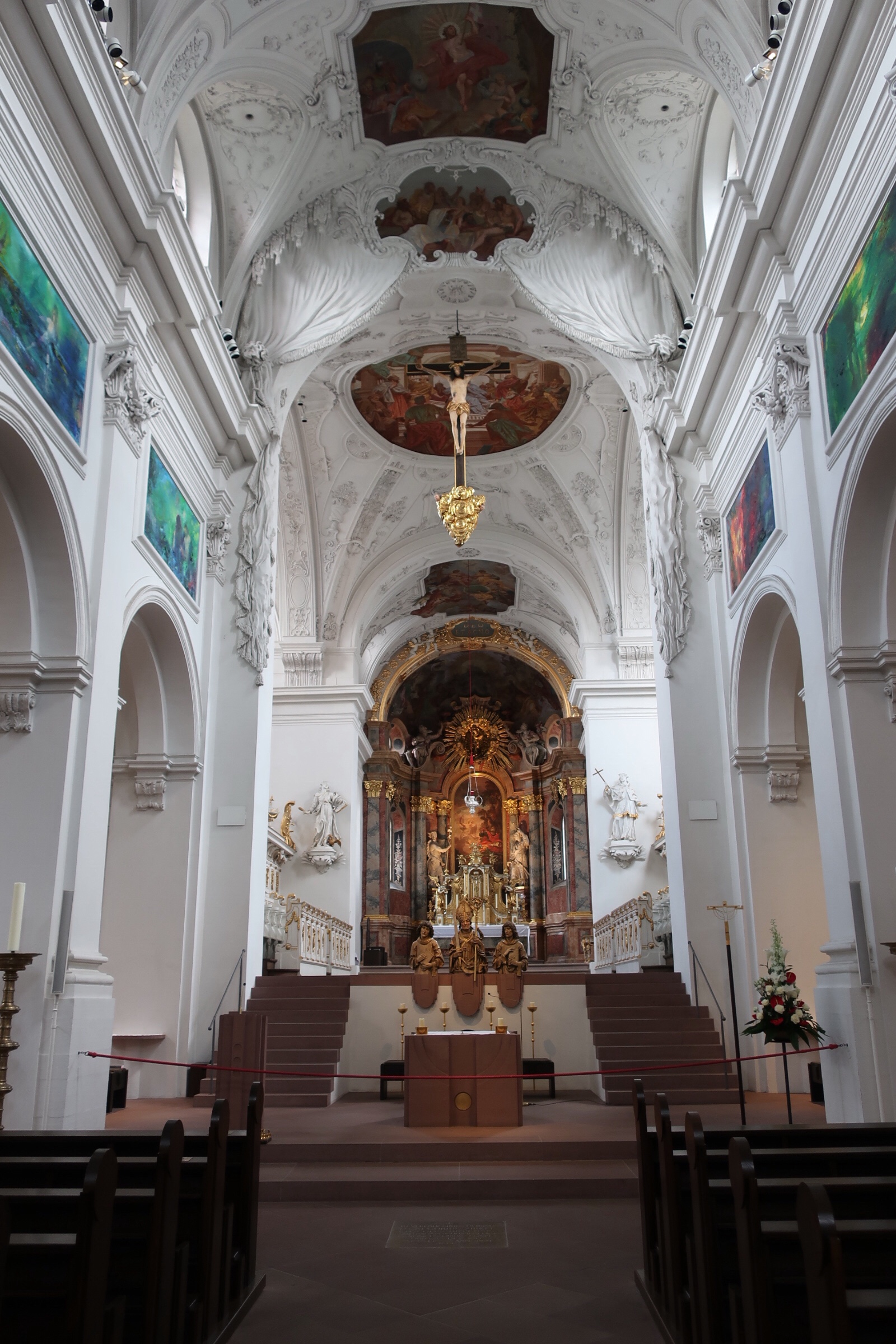 The old buildings of the University of Würzburg: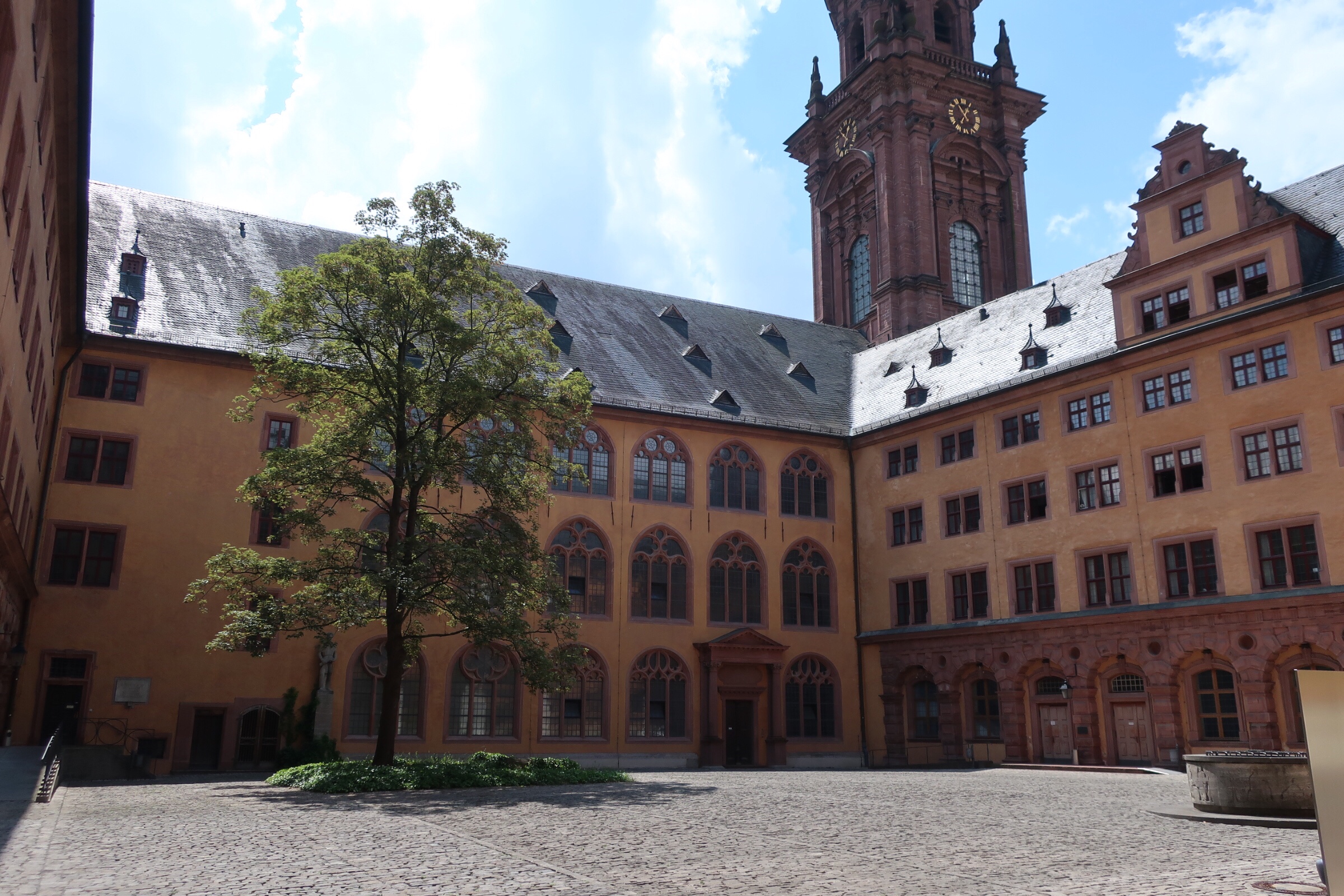 The Residenz: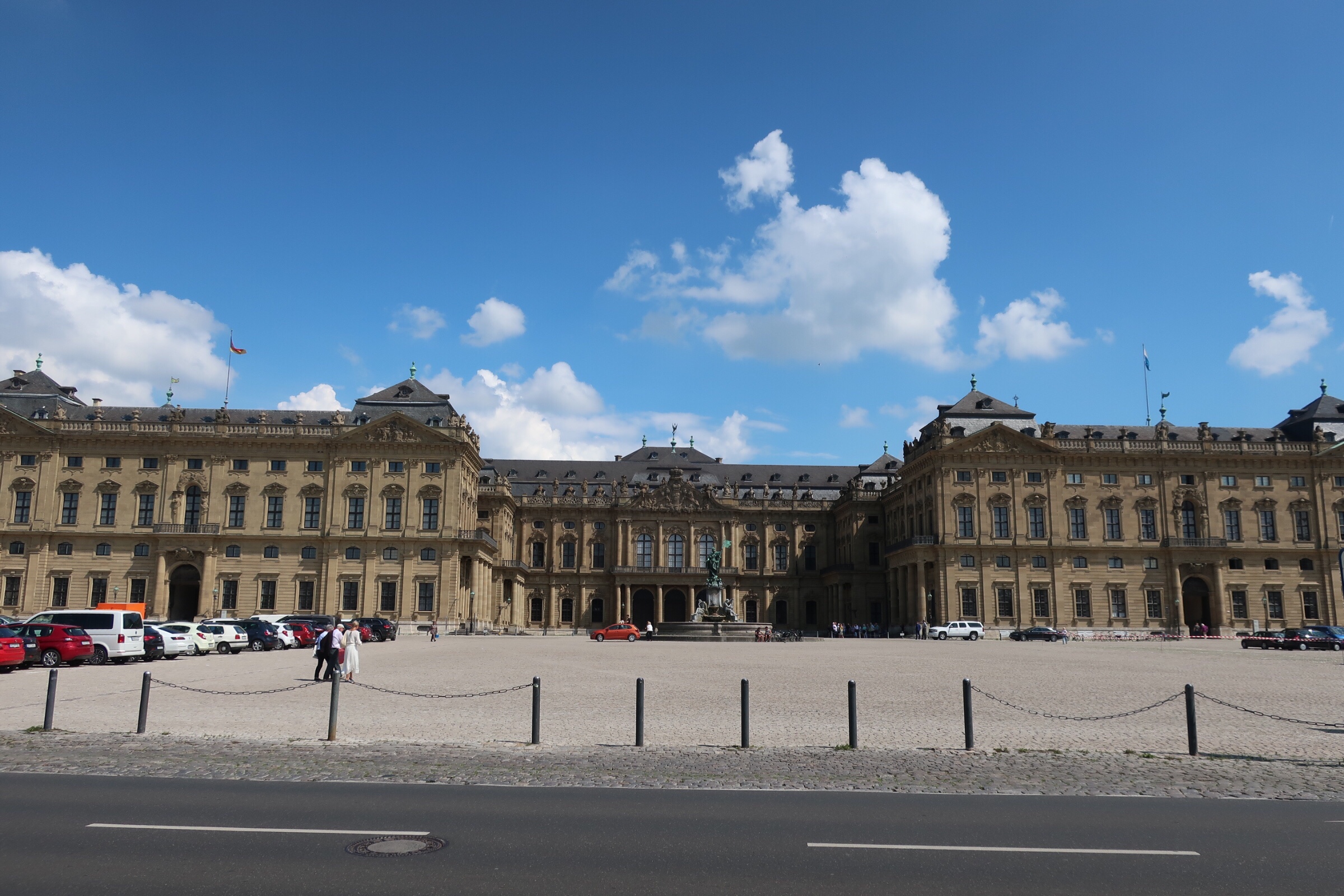 With its magnificent interior (this was an ill gotten photo on my iPhone — I was too smitten with the silver overlay and silver sage walls to resist the temptation):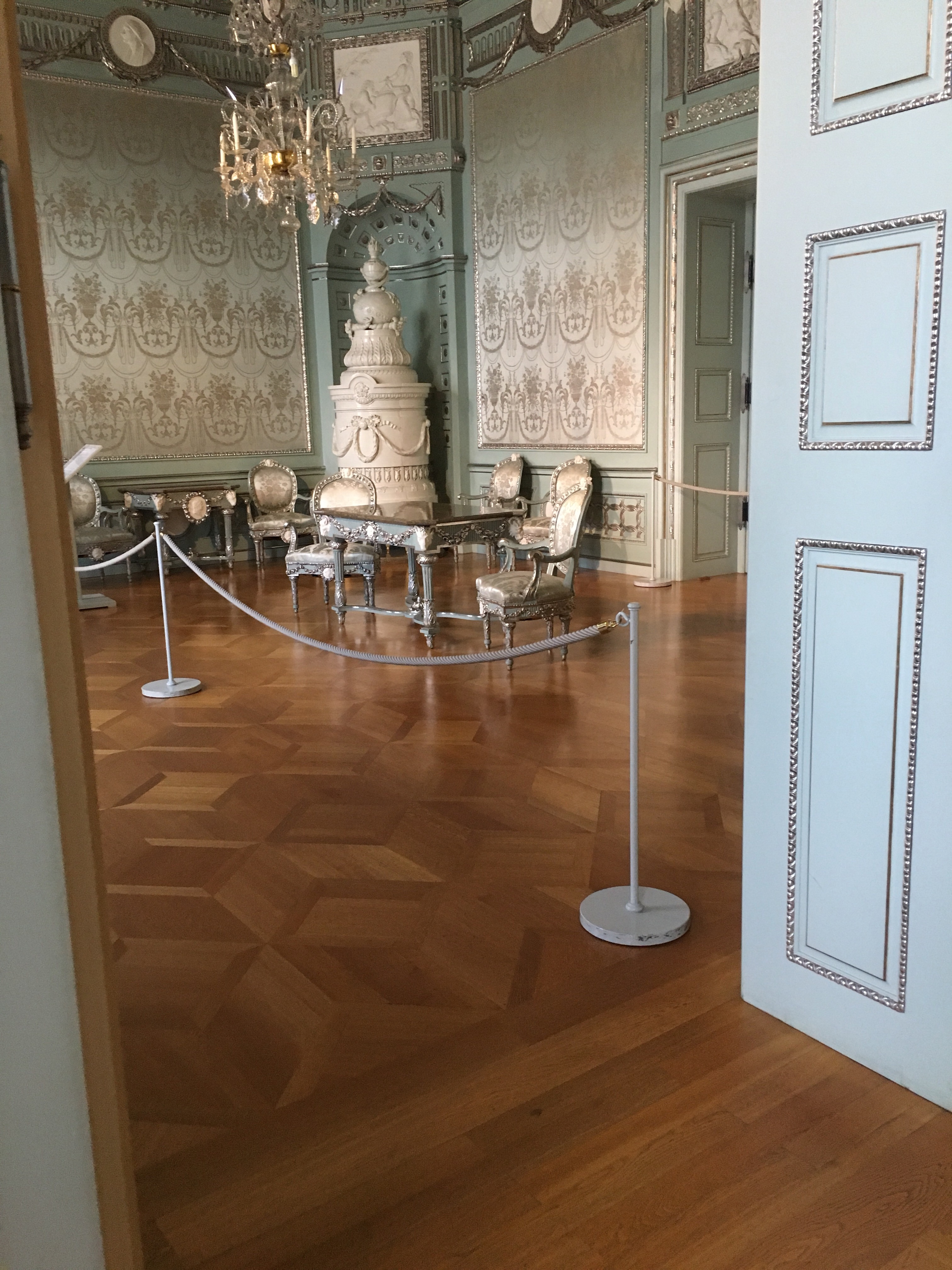 And its charming gardens: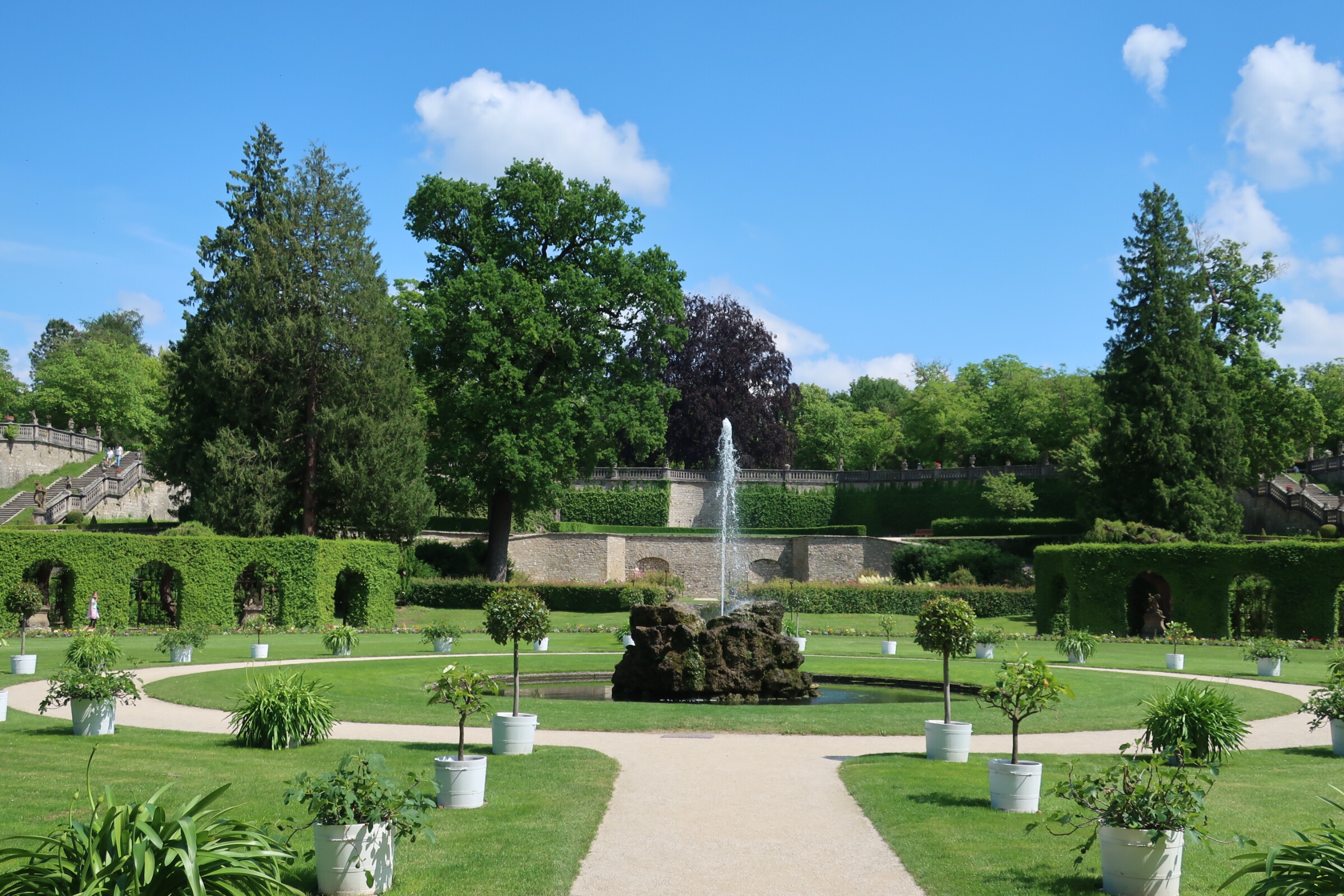 The Residenz was clearly a highlight: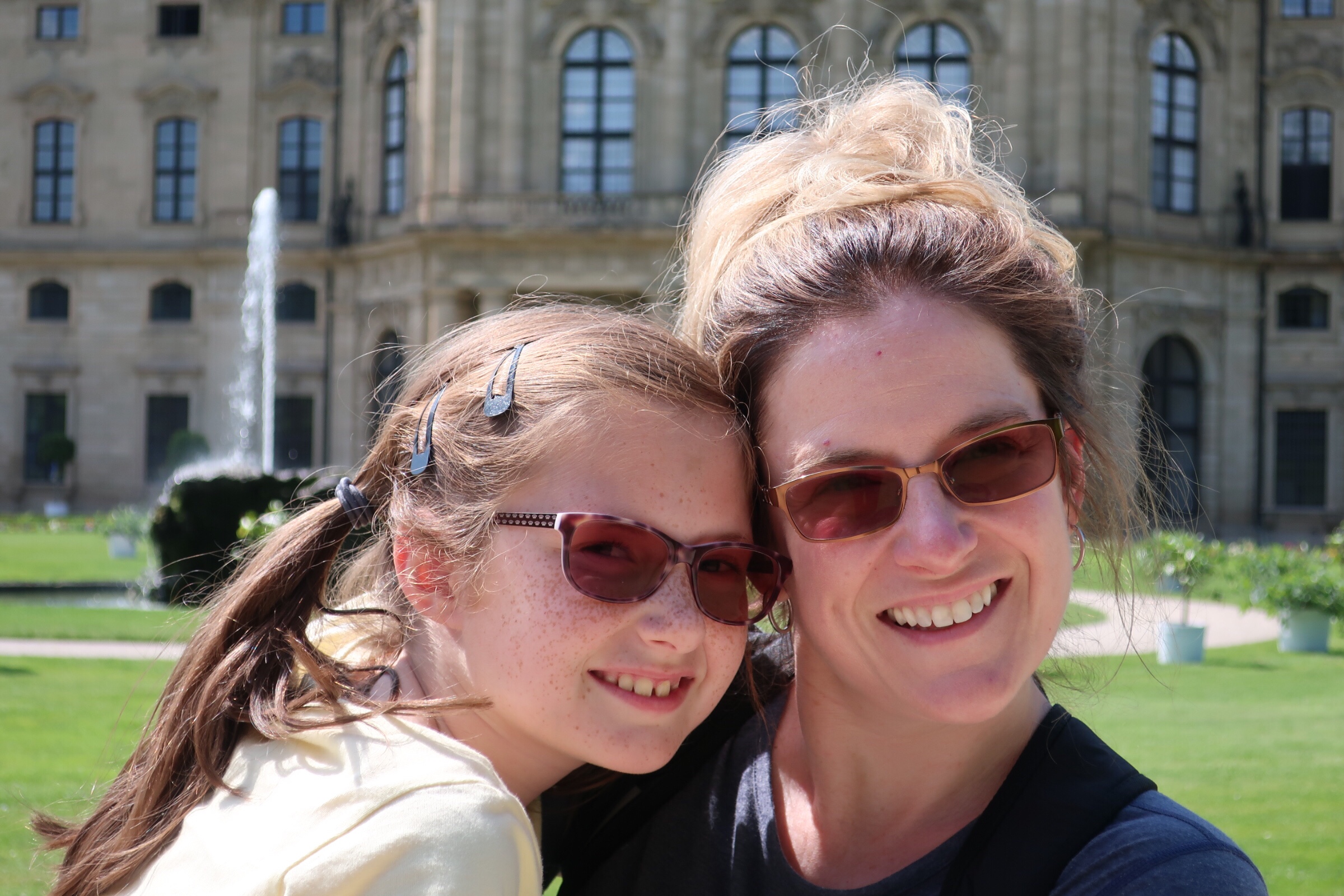 We had some time after our walking tour before a reasonable dinner hour; so, Libby and I followed another local tradition of having a glass of wine on the bridge. Libby enjoyed a Aperol Spritz (a wine- and aperitif-based cocktail), and I had a glass of the local rose wine (called a Rotling) — both where quite quaffable and got us in the spirit of the local wine festival that was happening.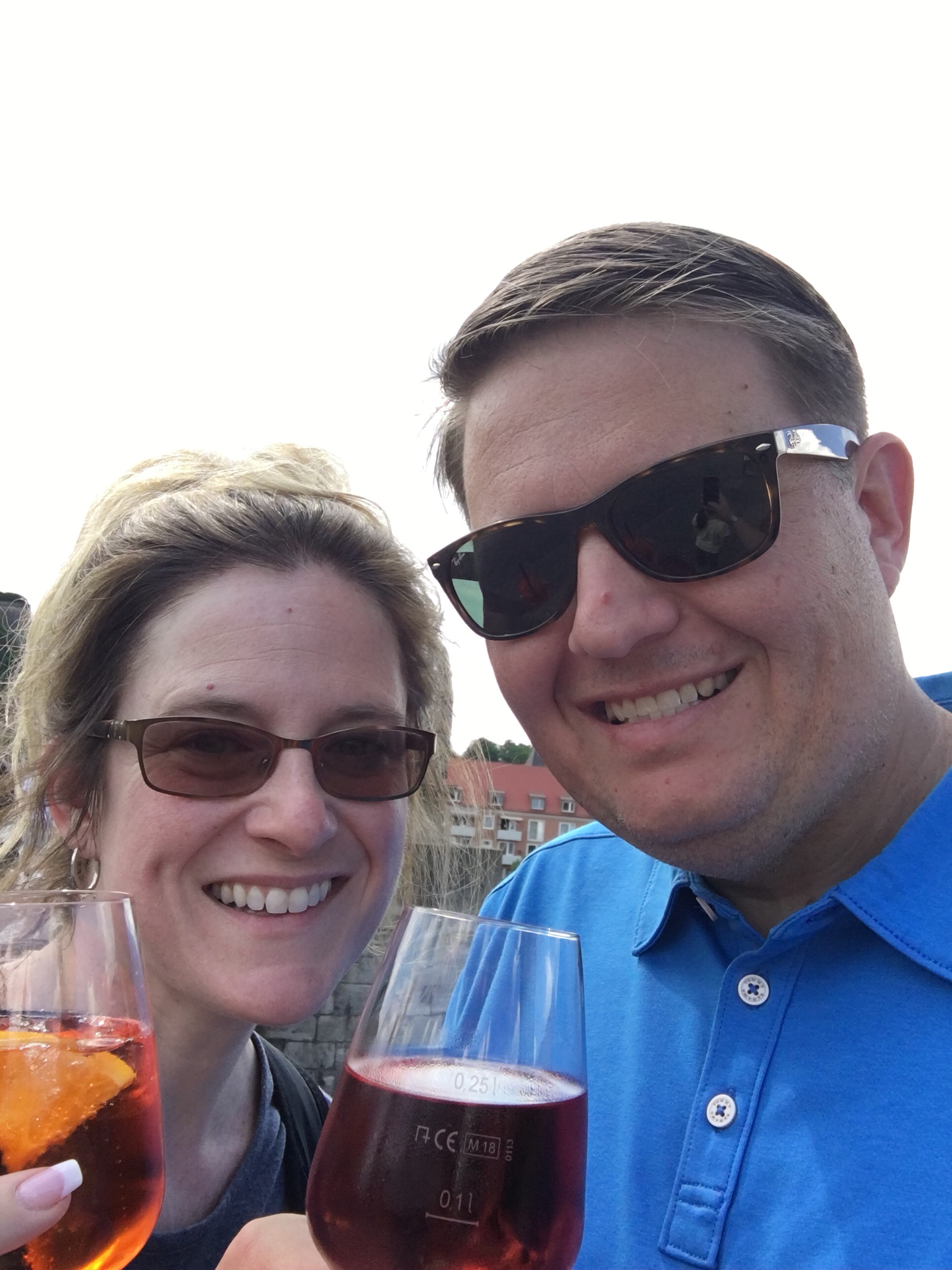 After this, we headed to a local biergarten for dinner: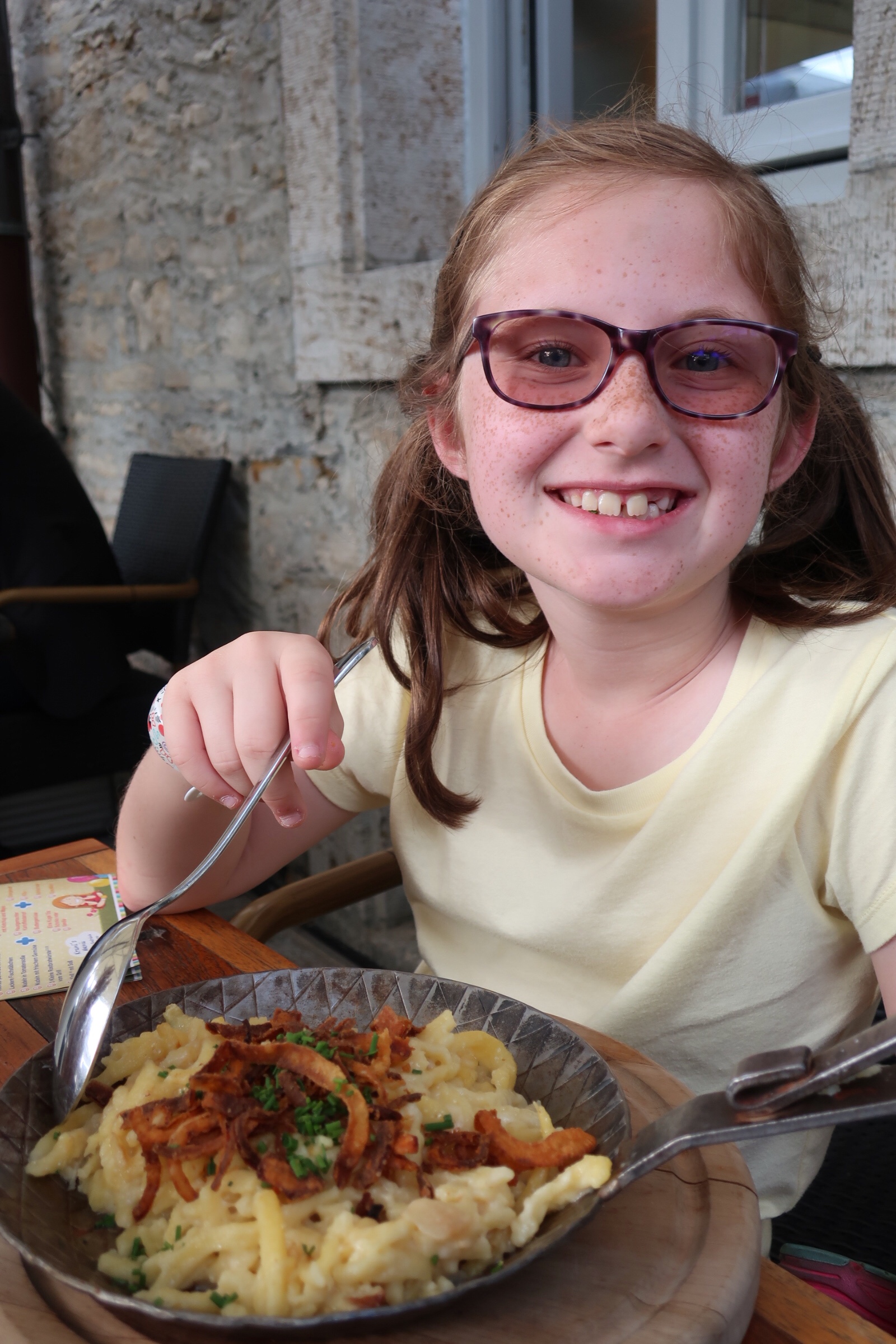 All in all, we had a great first day together in Germany, and we came away from Würzburg suitably impressed. Candidly, I picked it as a stop simply because I'd assumed it wouldn't be too much for a first day and due to its proximity to "what we really wanted to see" tomorrow. But, it turned out to be a great place to visit and somewhere I'd happily return to again.