Today, we drove to Rothenburg ob der Tauber, which is probably considered to be one of the most romantic (or at least most popular with tourists) of the towns on Germany's Romantic Road. It really is a storybook setting…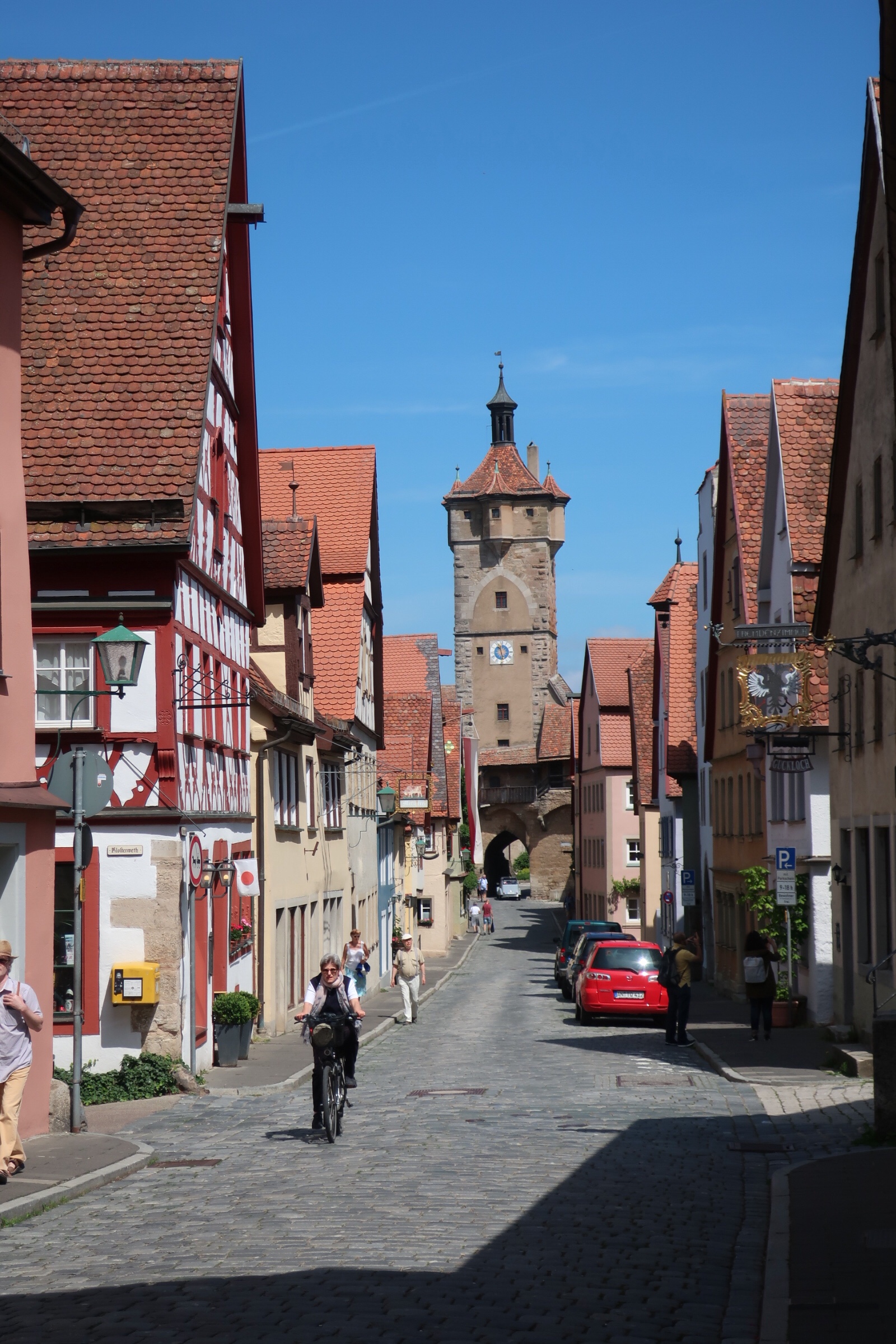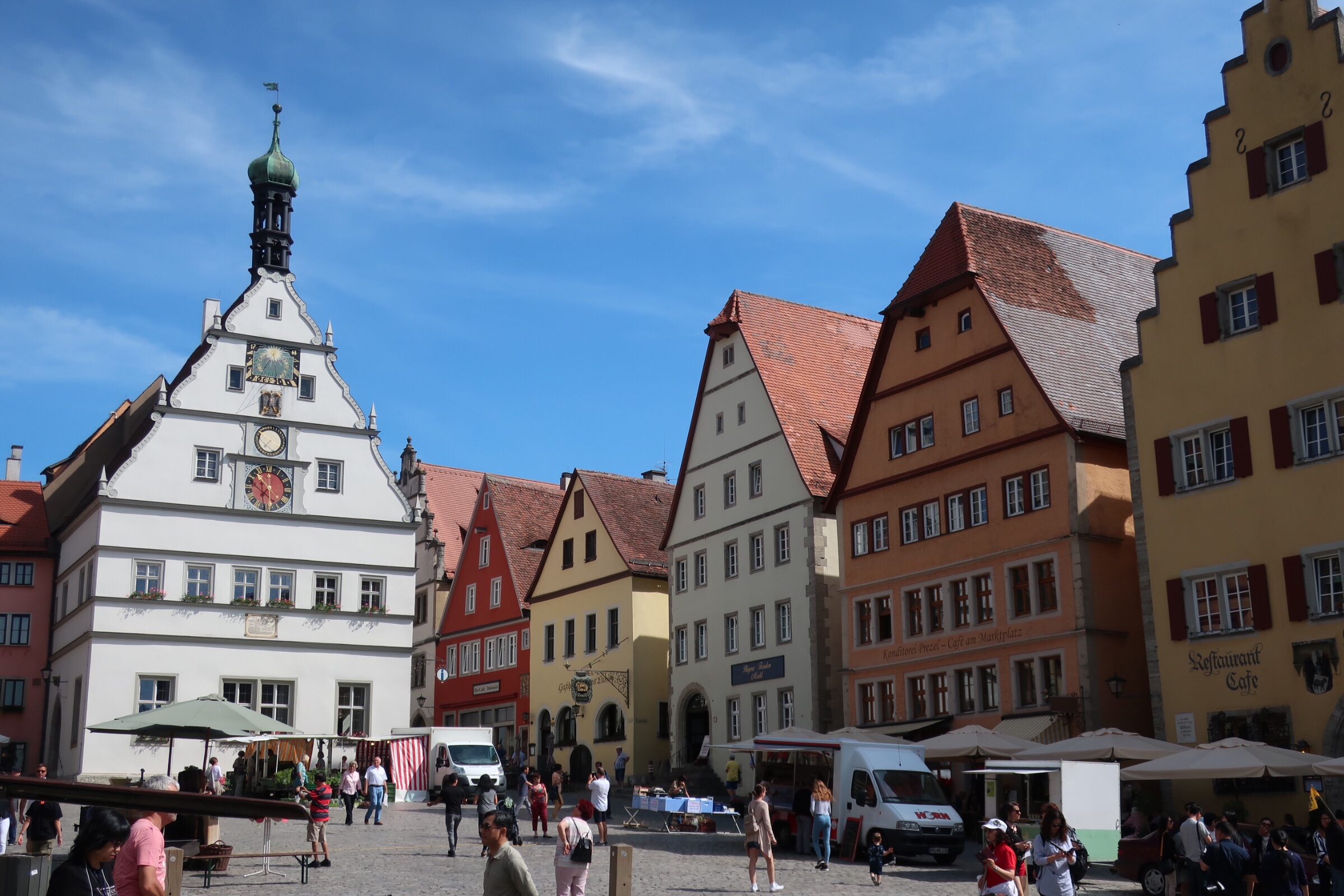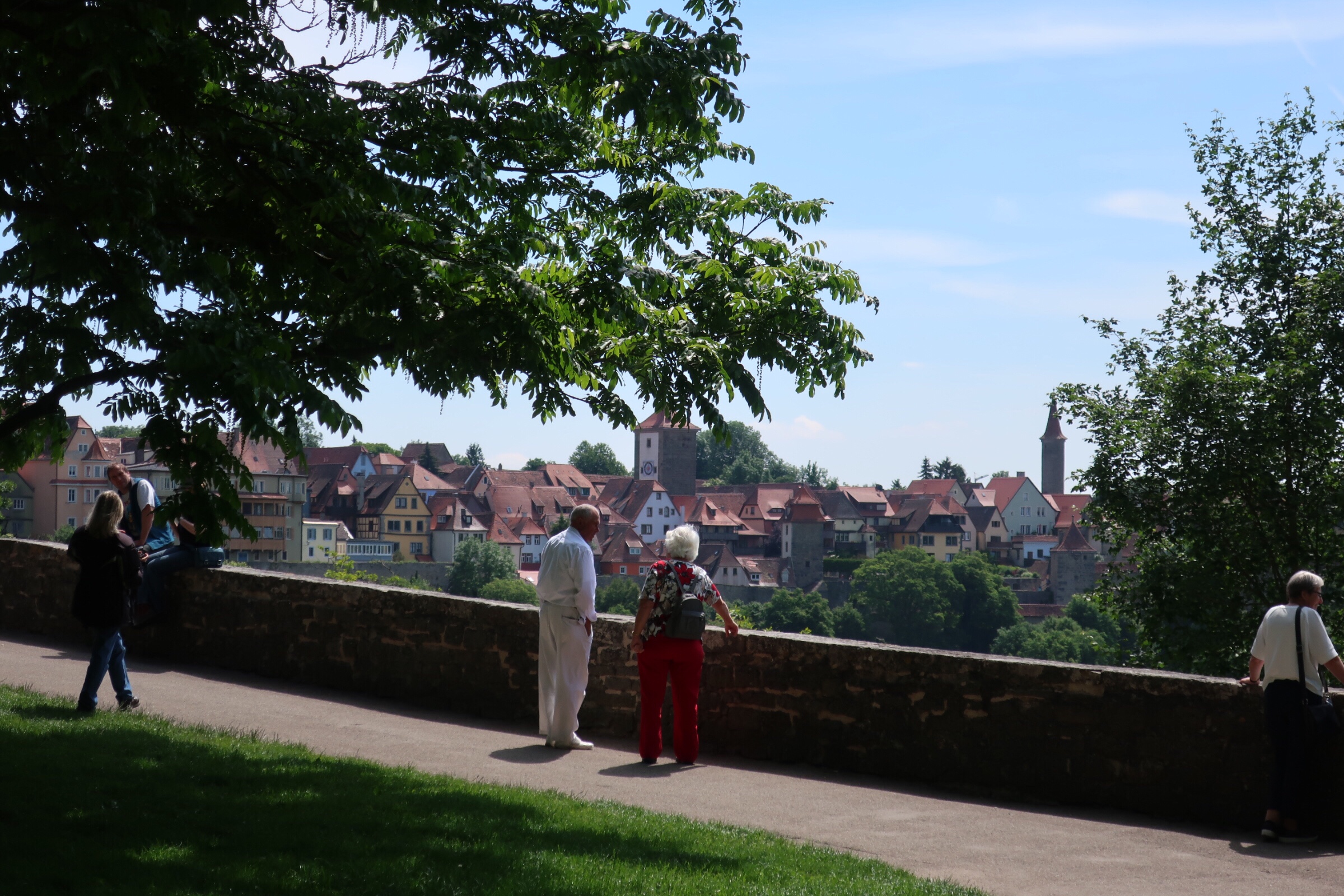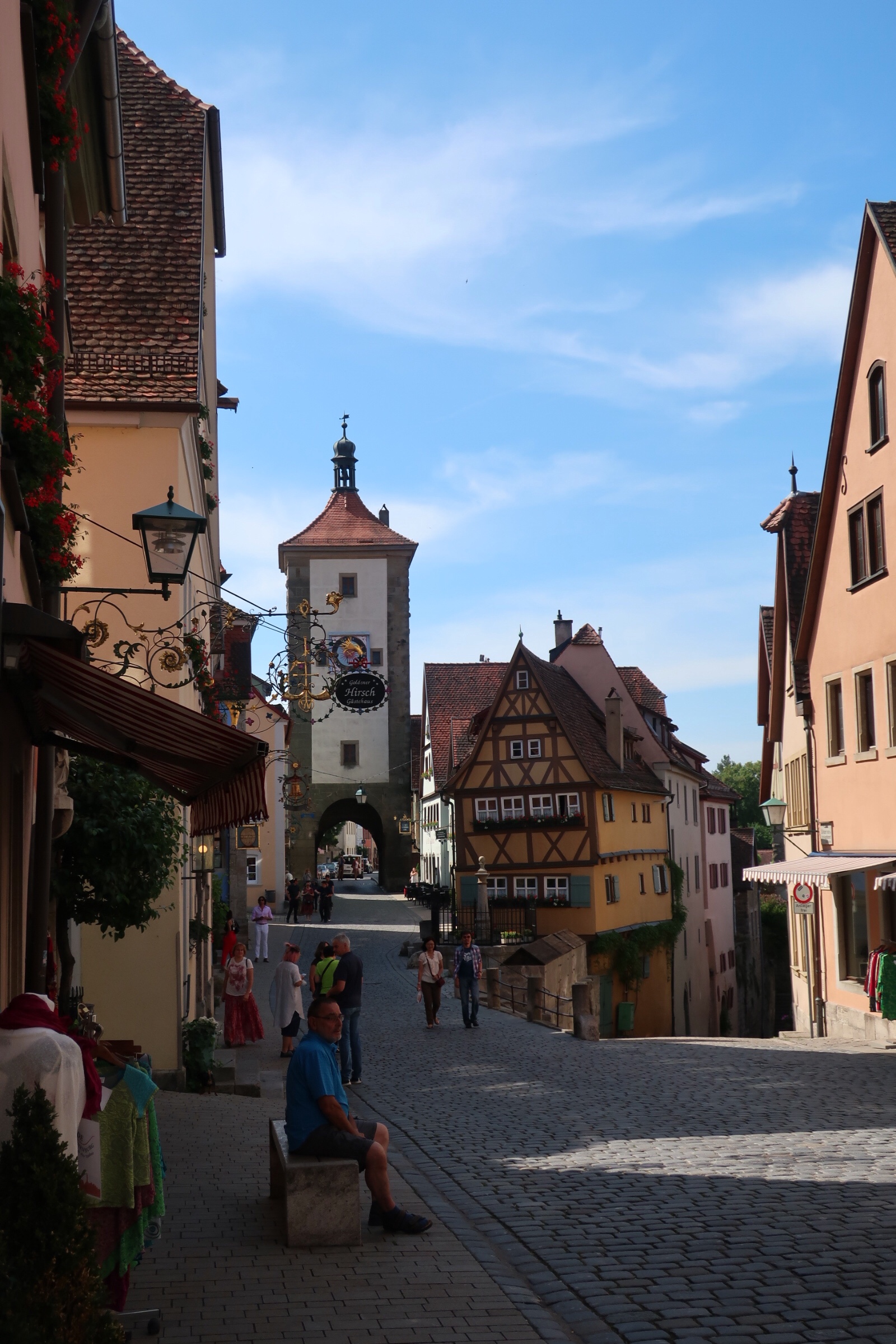 We snacked our way through the town… the highlight (for me anyway) being Libby's delicious pretzel bread that was stuff with a kind of bacon and chive cream cheese filling. Yum!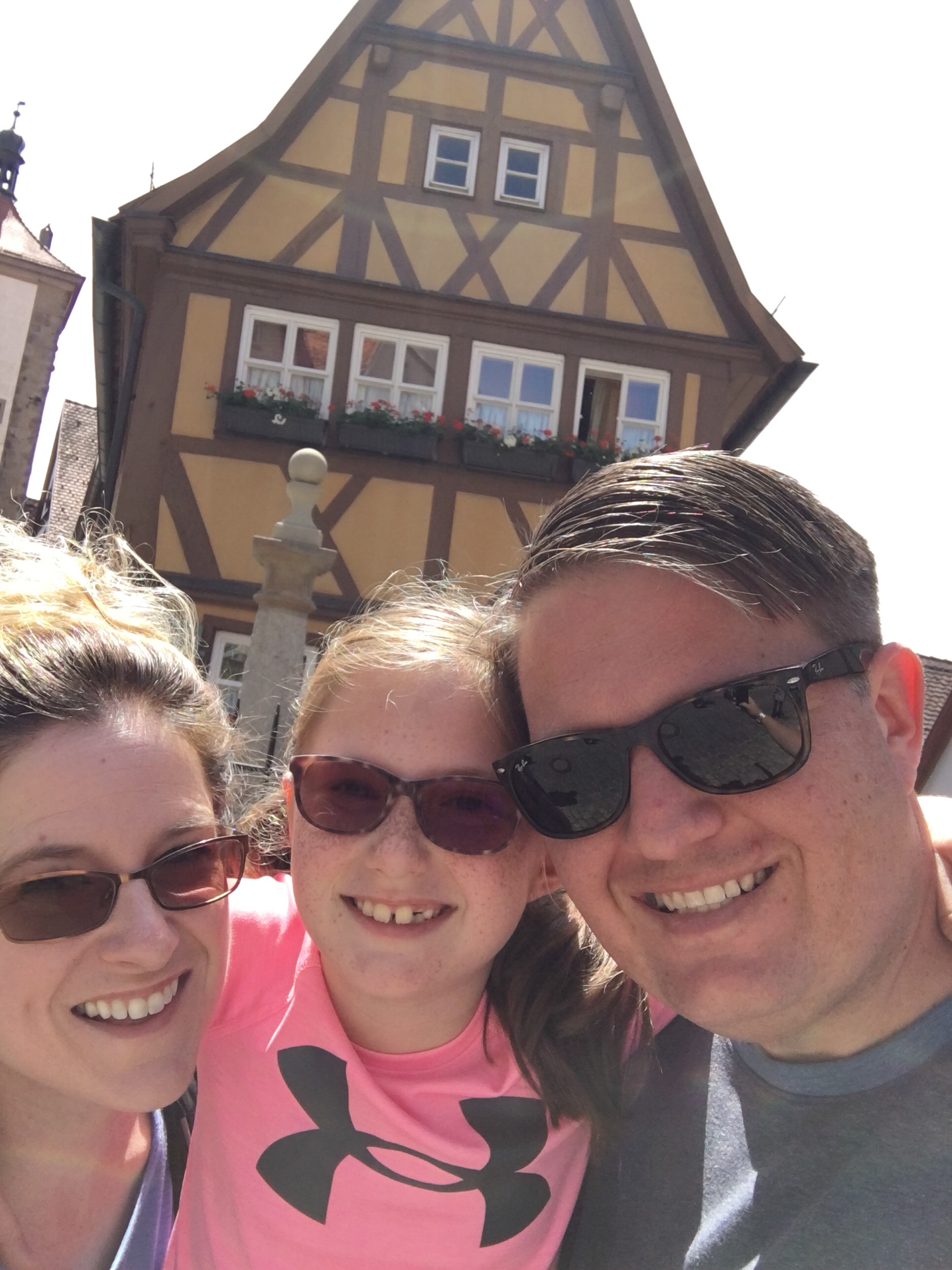 After our visit to Rothenburg, we drove about two hours to Heidelberg. We checked into our (rather forgettable but perfectly serviceable) Marriott that was about a 15-20 minute walk from the historic center of town, dropped off our stuff, and headed back out. The walk along the river was pleasant, though not spectacular.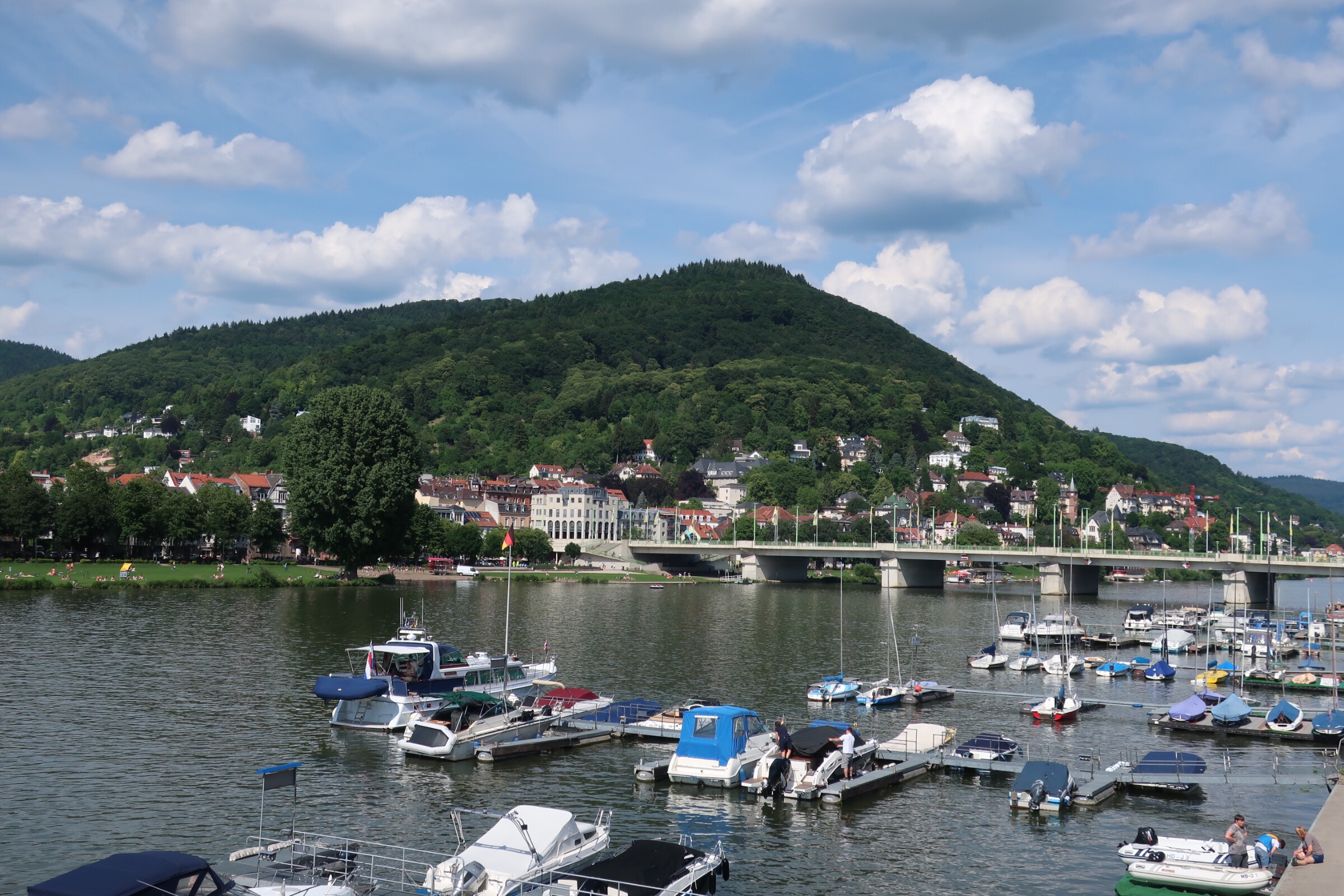 In many ways, that was my overall sense of the city too. In his guidebook, Rick Steves pans Heidelberg. I actually think it's a decent enough stopover, if convenient (as it was for us). But, I wouldn't go out of my way to visit it when compared to other towns (including lesser known places like Würzburg).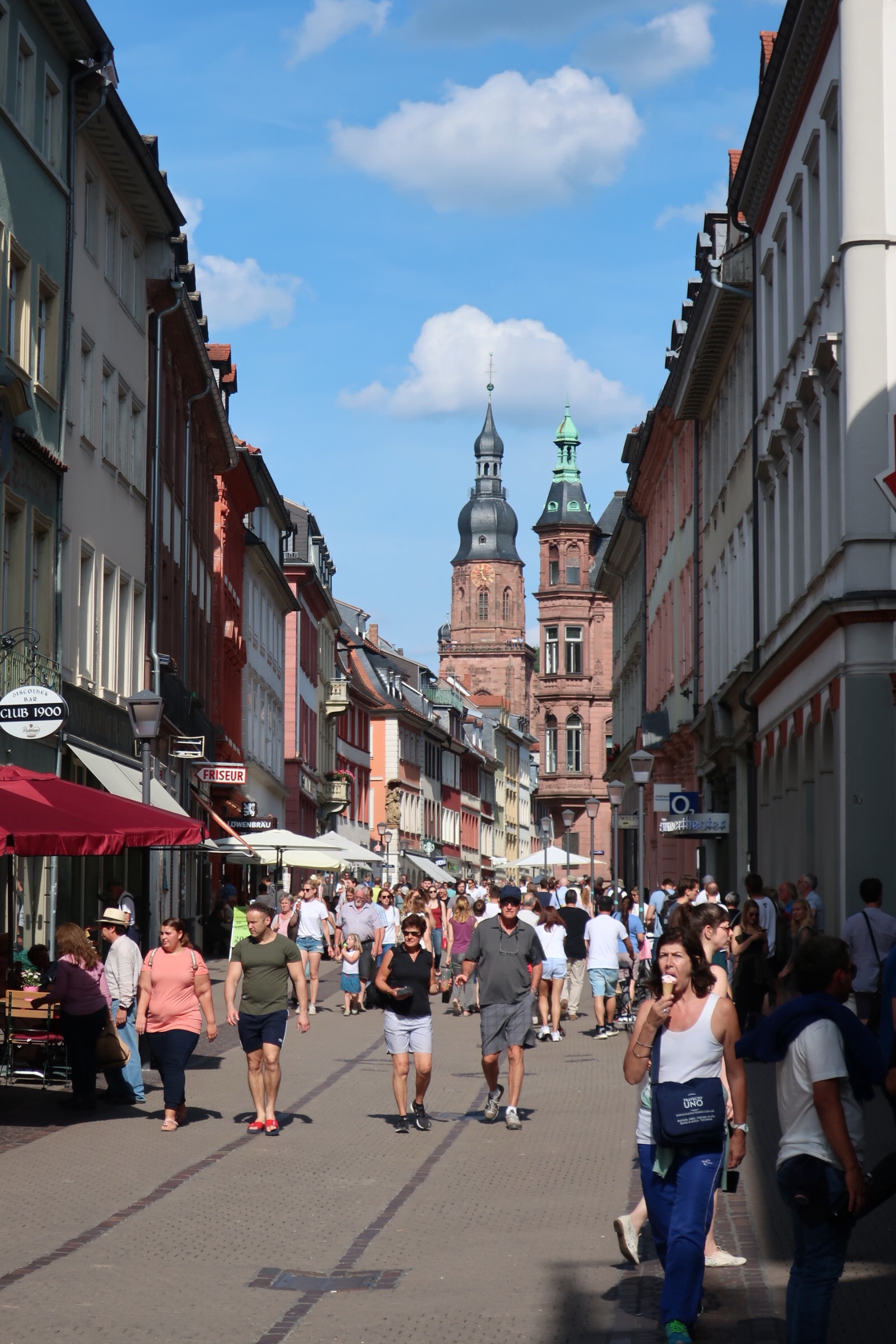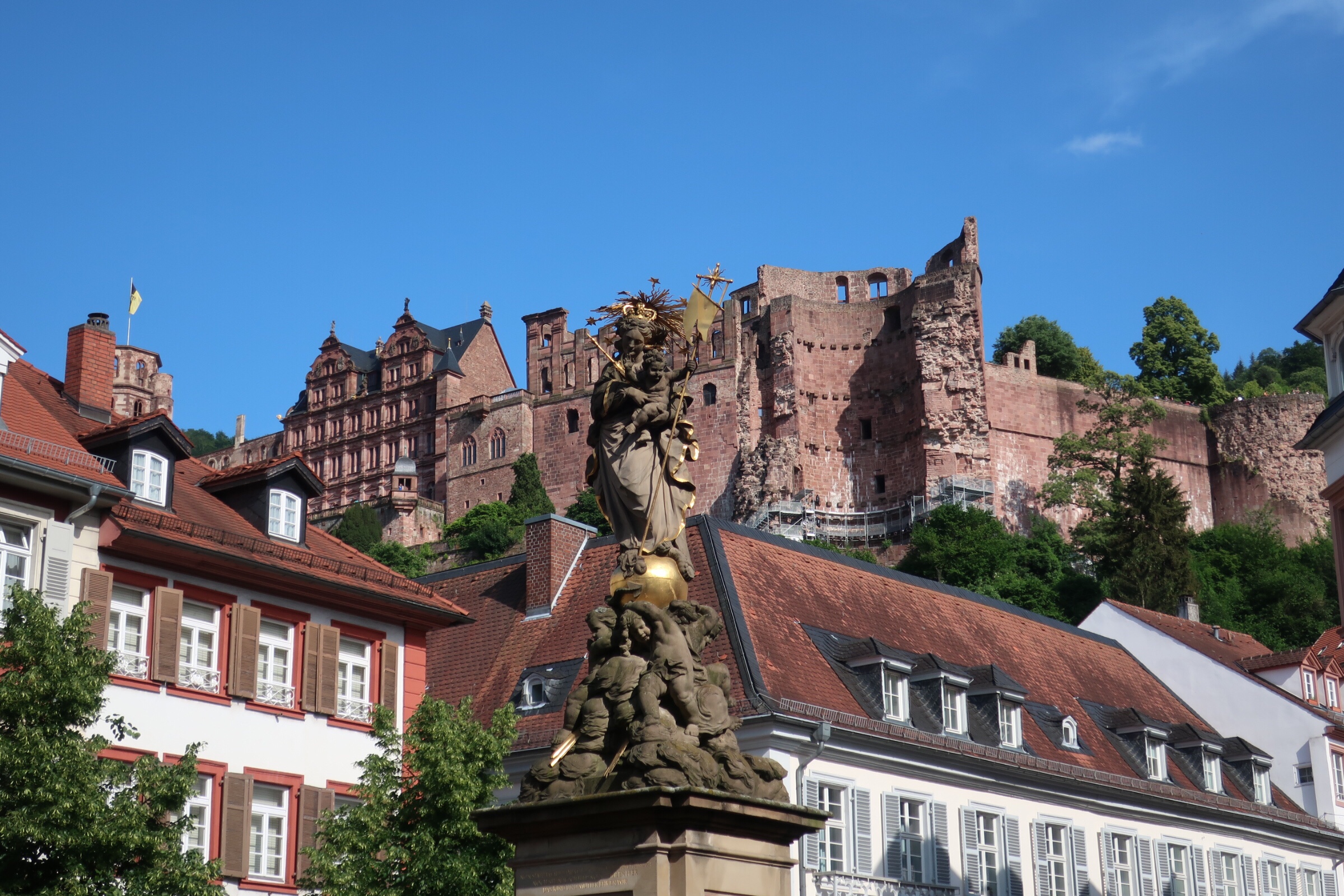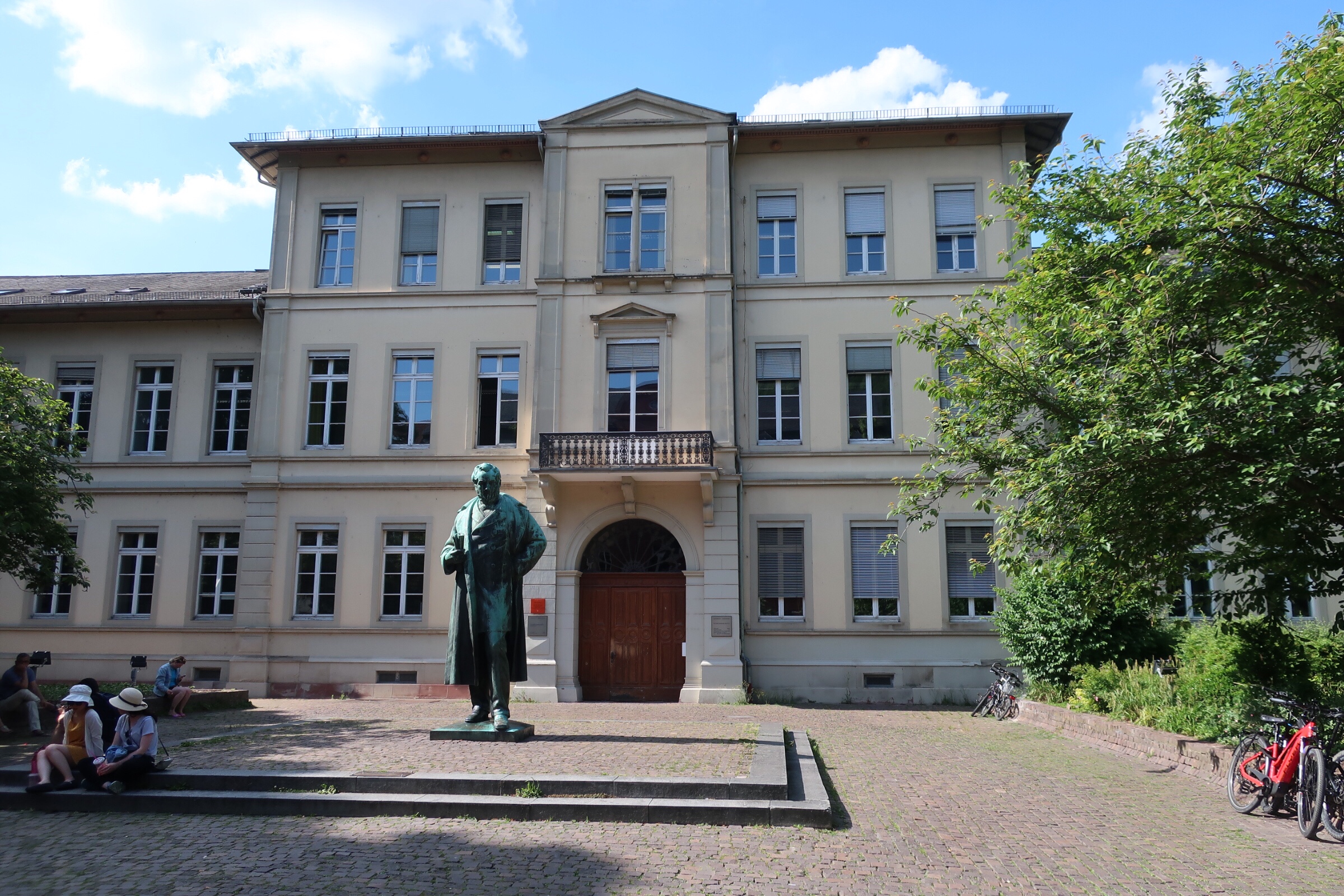 We ate dinner–more schnitzel and radlers–at a decent German place in town before heading back to our hotel. Emerson ordered what were described on the menu as a "large ravioli" but turned out to be seasoned ground meat wrapped in noodles (I liked her dish more than she did — it was a little unusual but rather tasty). I ordered a "flat cake" with ham, gorgonzola, and pear, which was actually a delectable flat bread (which I shared with Emerson).