This morning we checked out of our hotel in Dubai and drove to Ras Al Khaimah via a slightly longer route than needed in order to visit the emirates of Fujairah and Ajman, as well as Sharjah (boosting Emerson's country count).
Our destination was the Ritz-Carlton Al Wadi Desert Resort, which I picked because we wanted to visit all of the emirates and because it offered villas with private pools (a surprise treat for Emerson, who enjoyed a similar experience in Bali on our last trip around the world). Plus, the rate was rather good as the desert isn't a wildly popular vacation spot in the summer (surprisingly, right?). 😂
In any case, I did little research and thinking about it beyond that — just a night, who cares?
As it happens, I accidentally picked a gem of a location. Our first sense of that was when we were greeted by camels on the road into the huge resort (over 1,100 acres).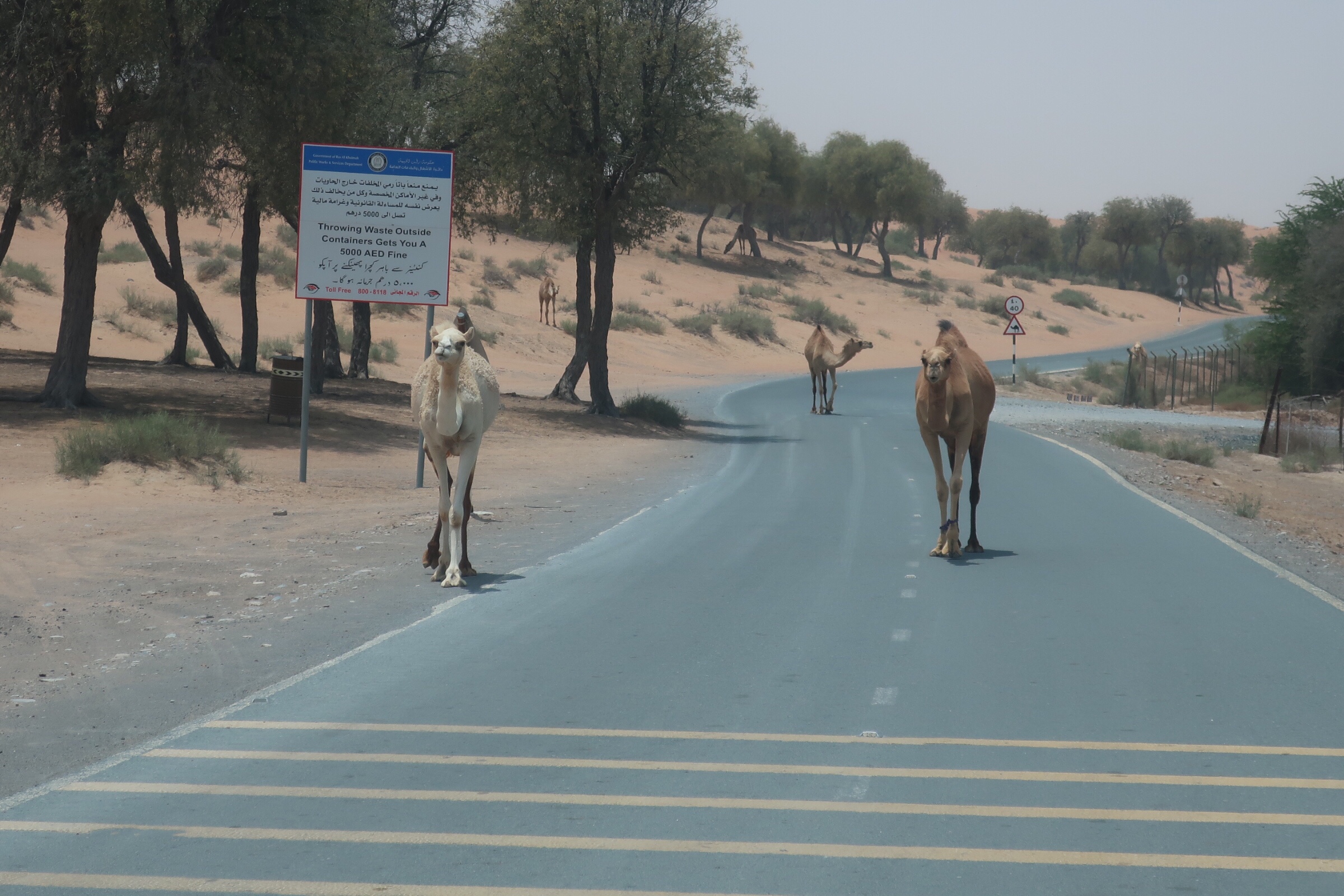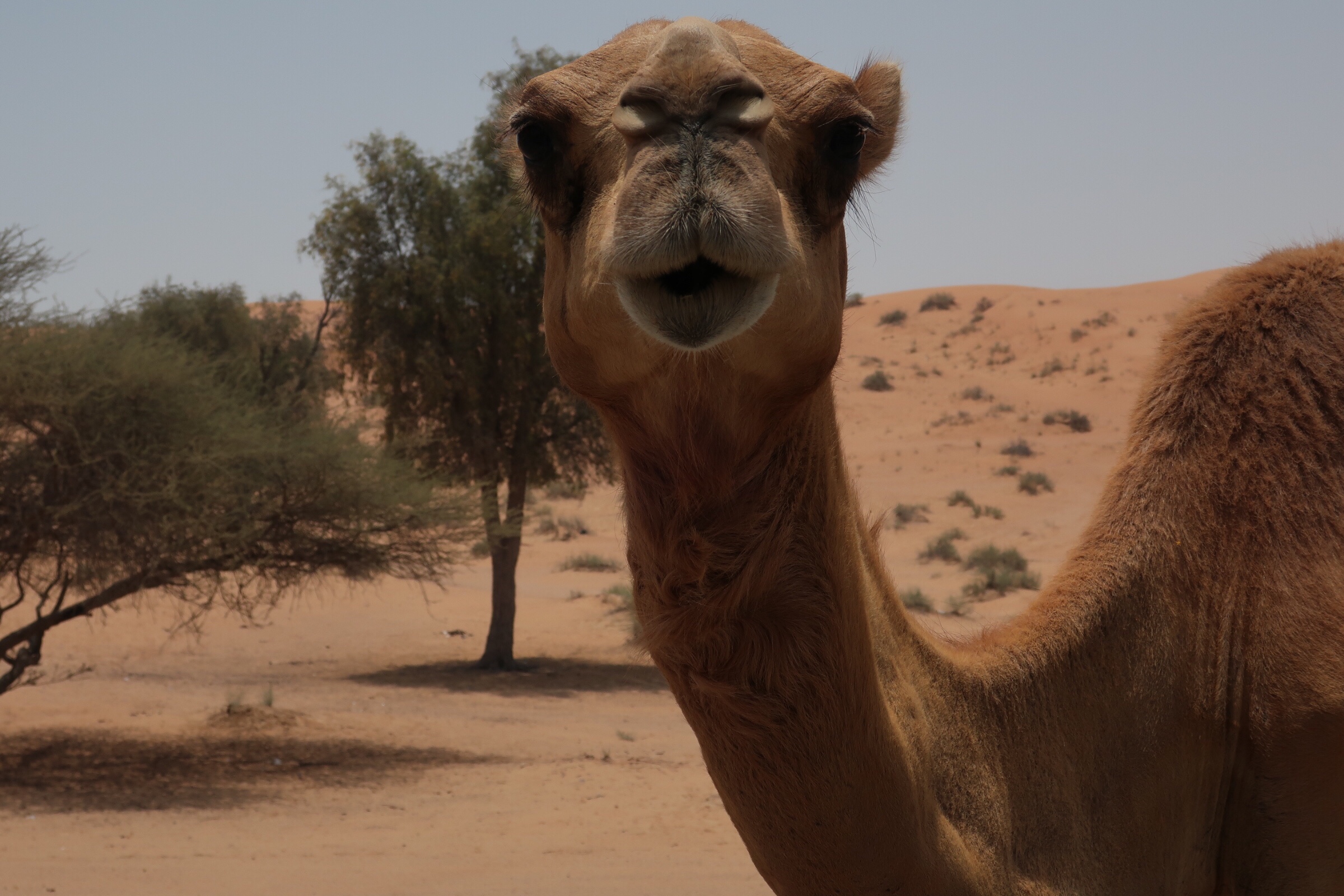 Despite our early arrival, we were given an upgraded villa and able to check-in on arrival. We were whisked in a "buggy" (passenger golf cart) to our accommodations.
First impression: Wow!
Here are a few photos: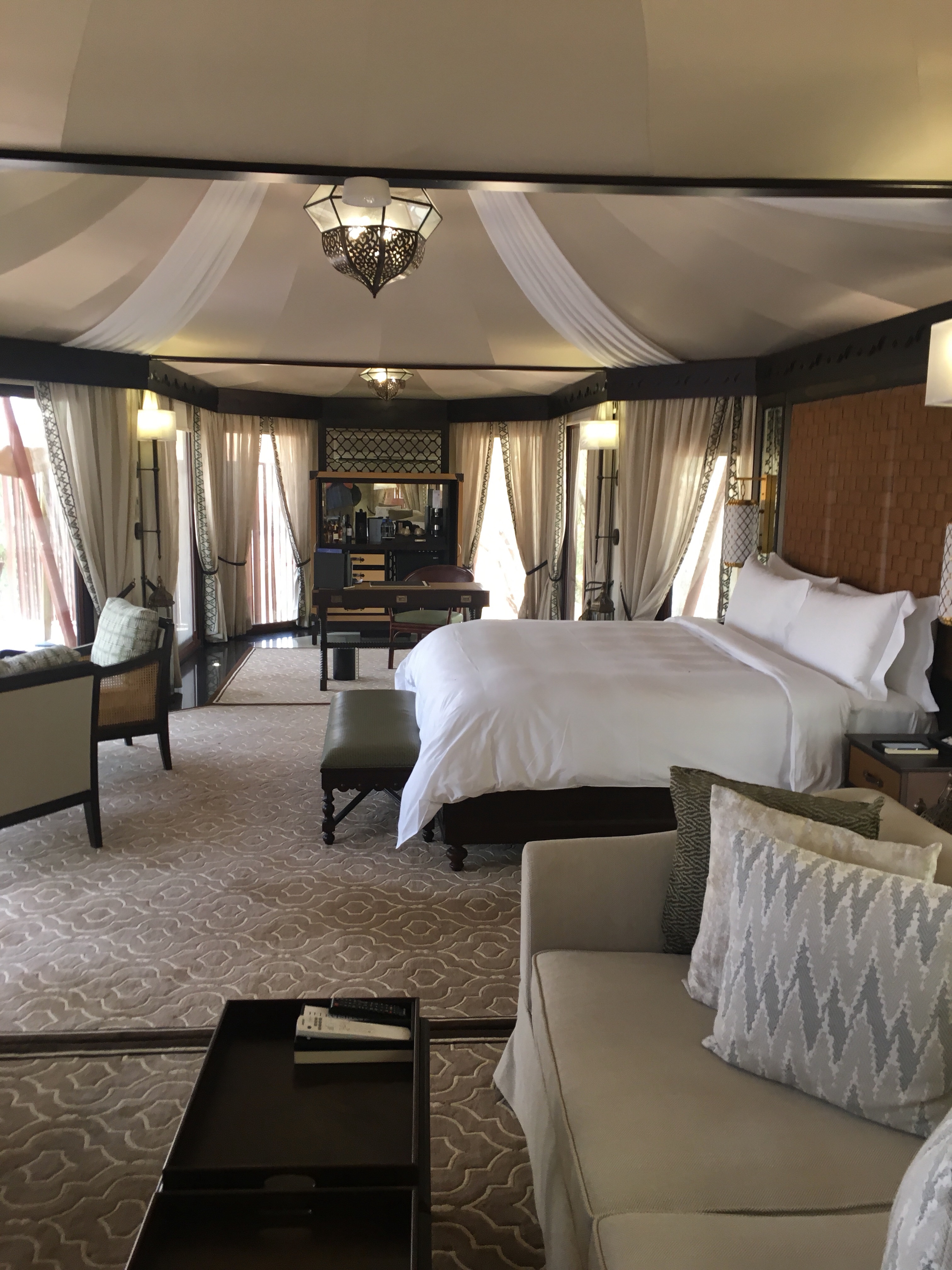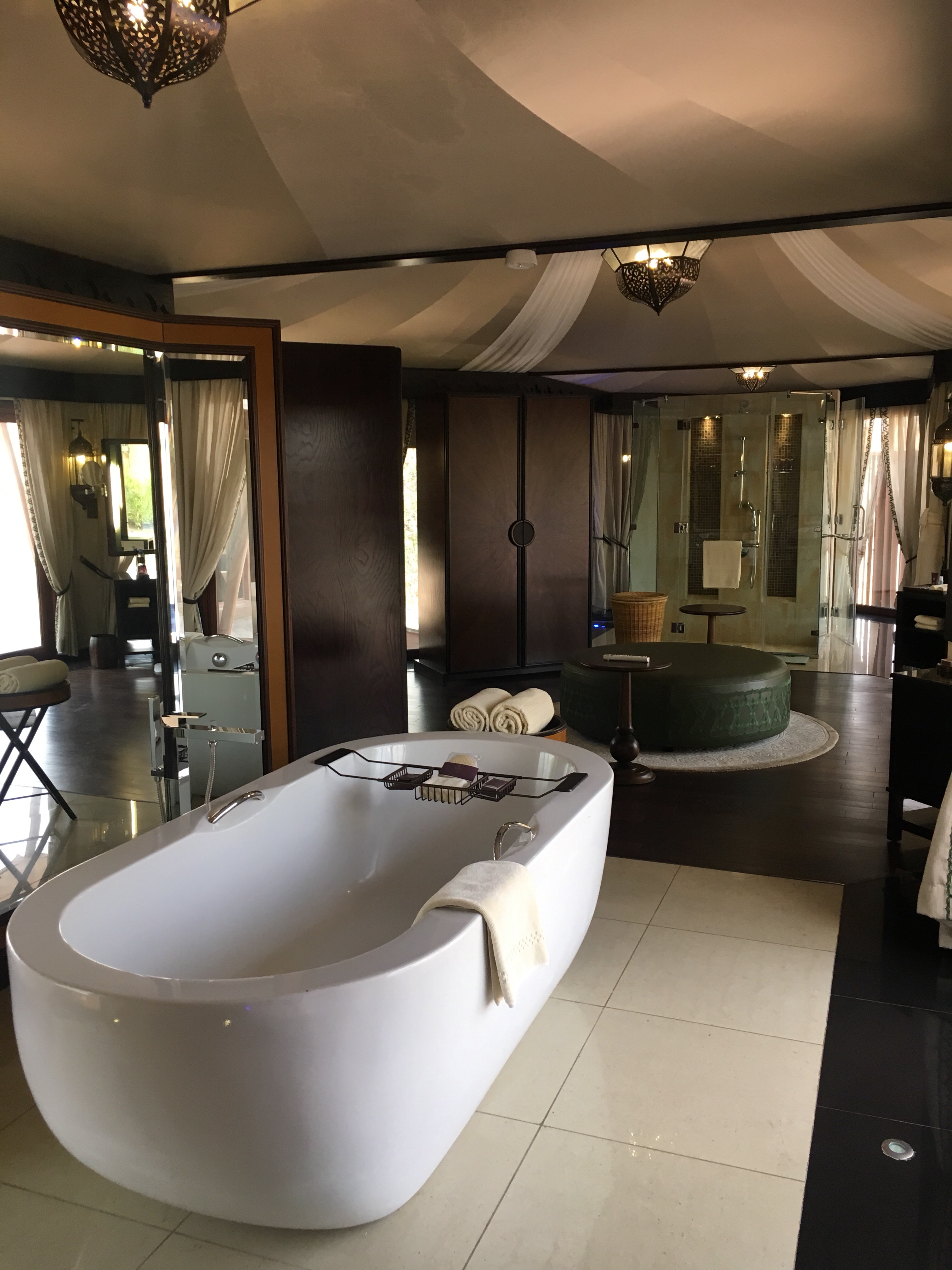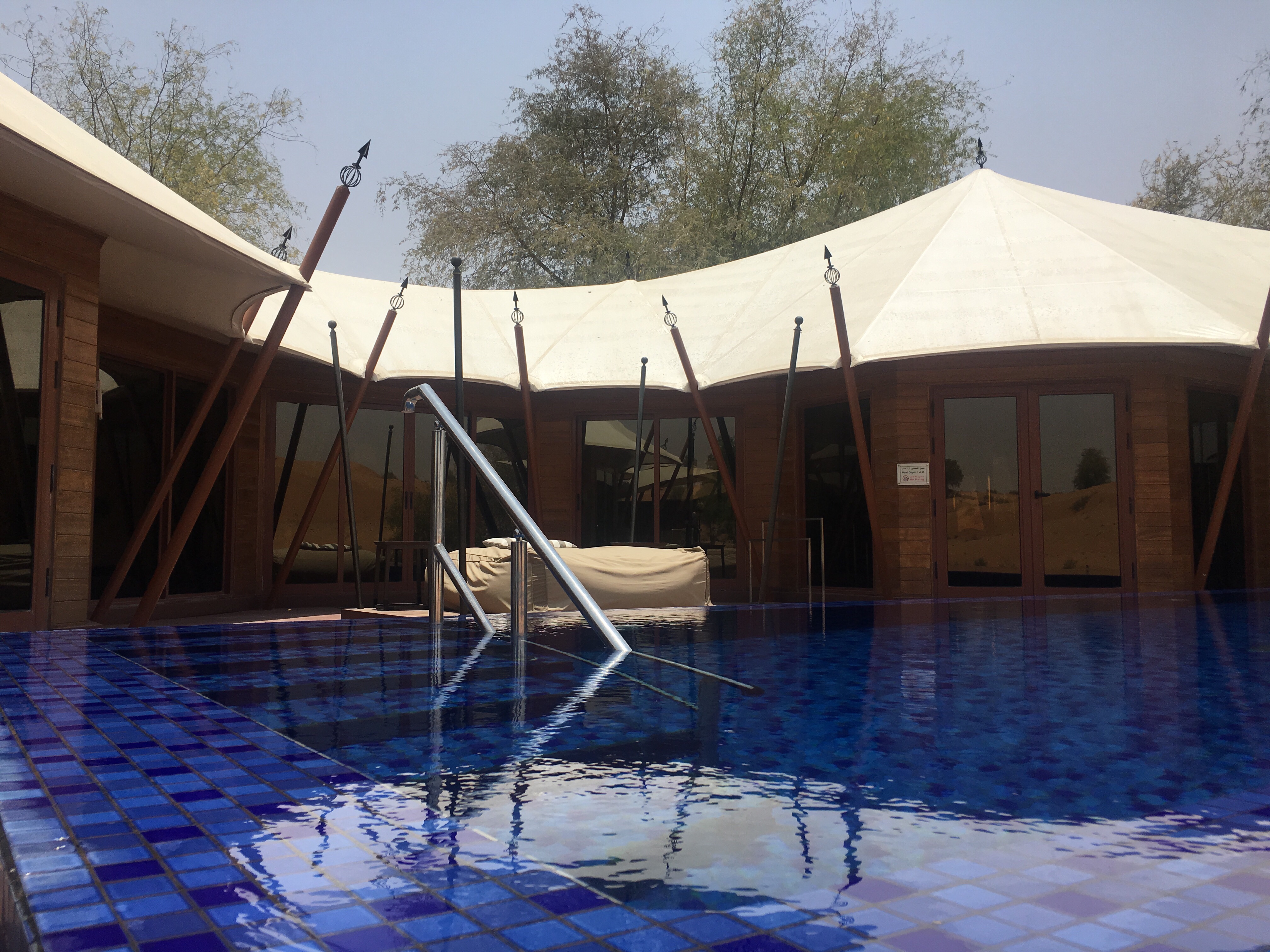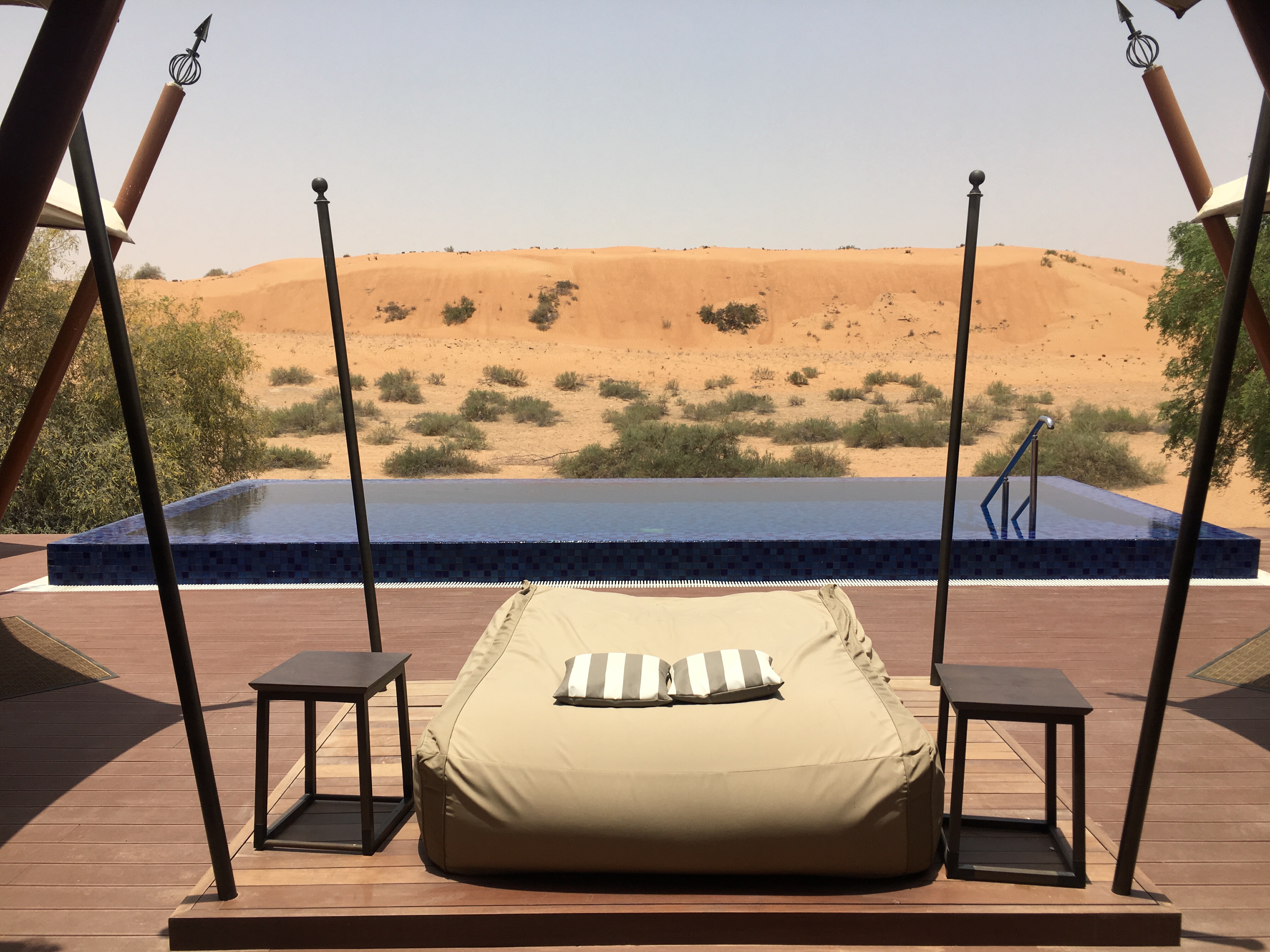 We spent the afternoon lounging around the villa, swimming, and enjoying a poolside lunch while watching birds visit the "cement pond" and animals (oryx and gazelle) wander by in the desert just beyond us.
Just before 5:30, we were picked up for the interactive owl and falcon demonstration. This was an included experience put on by the Ritz-Carlton, which enabled us all to learn about and hold the birds, as well as witness a demonstration of falconry.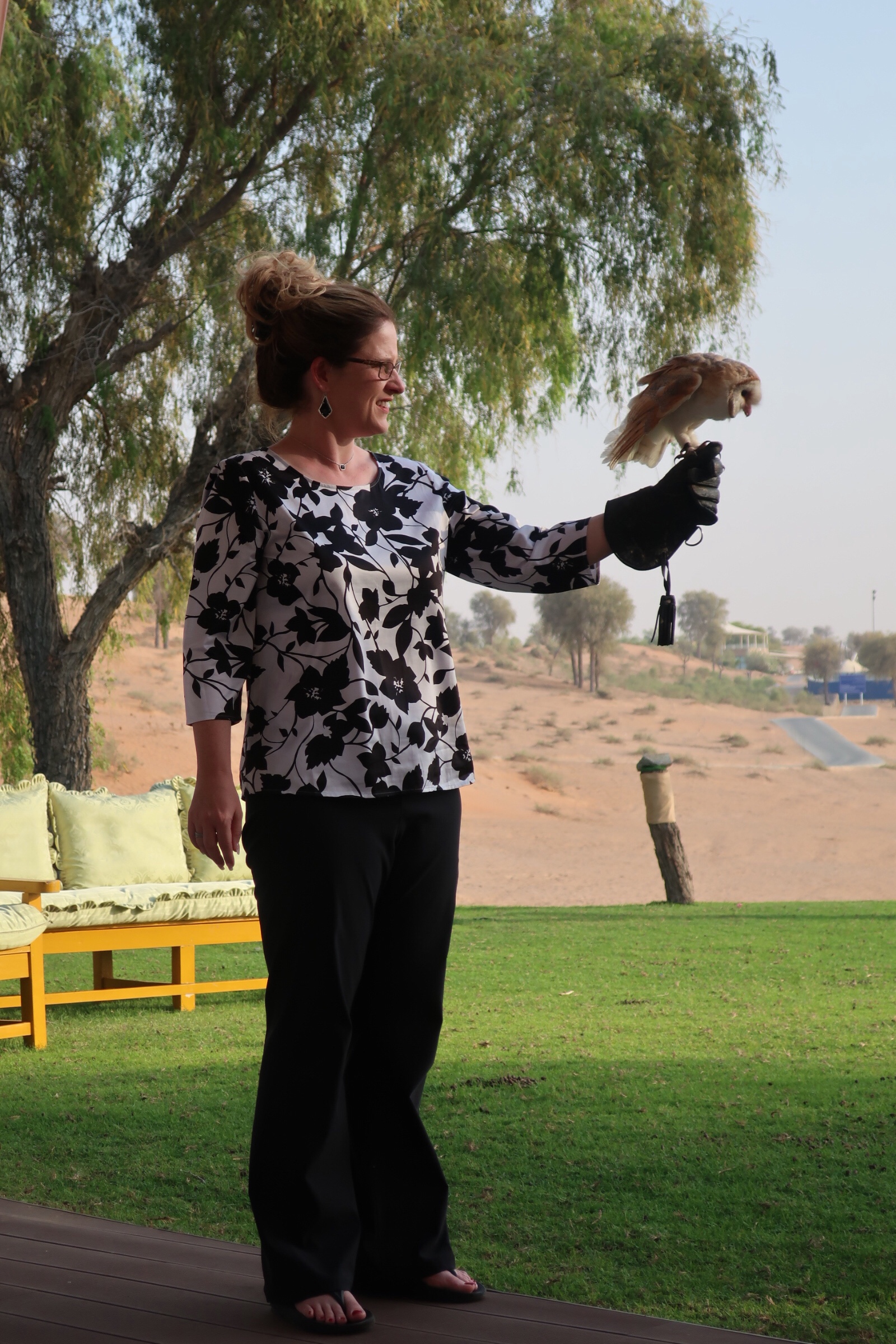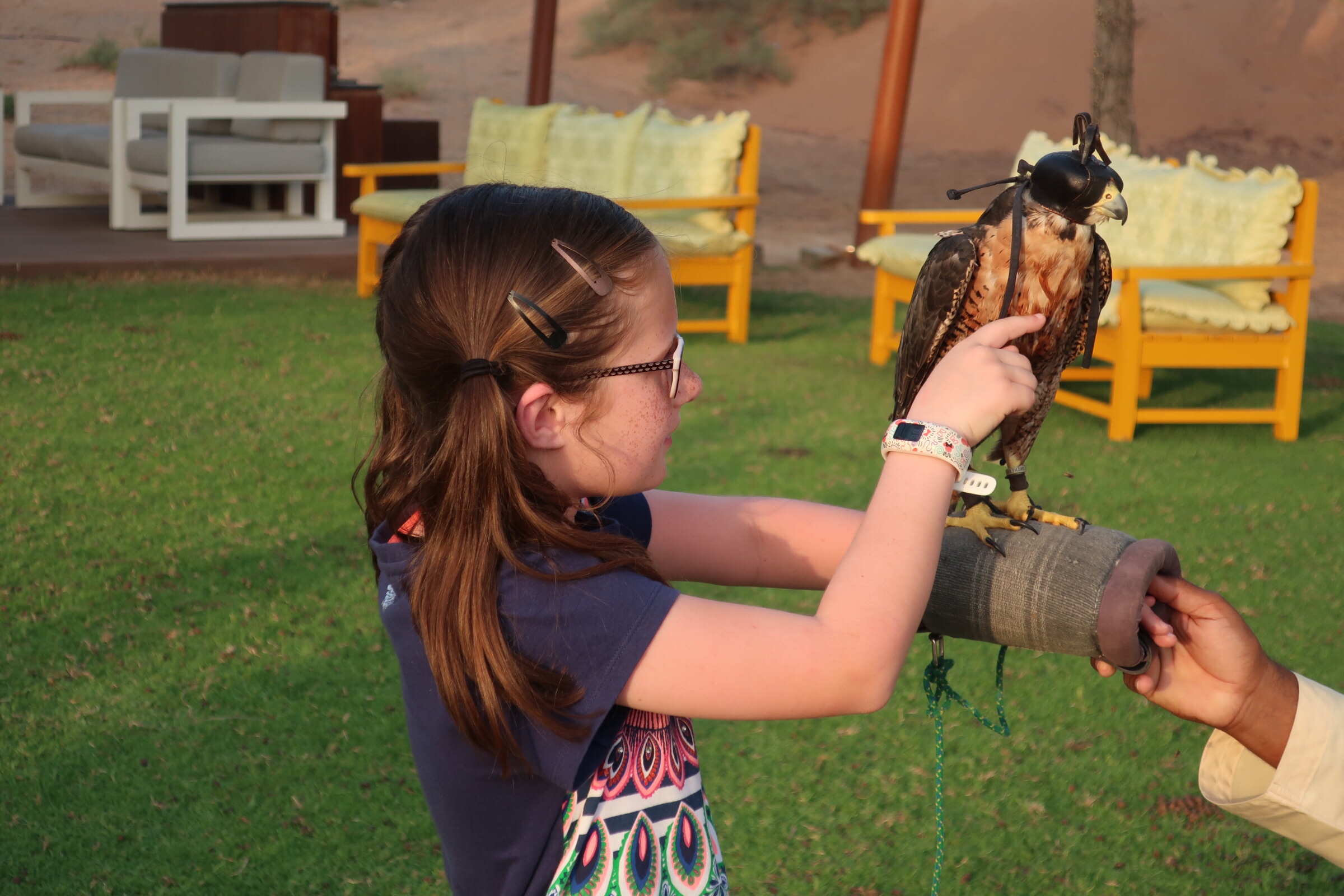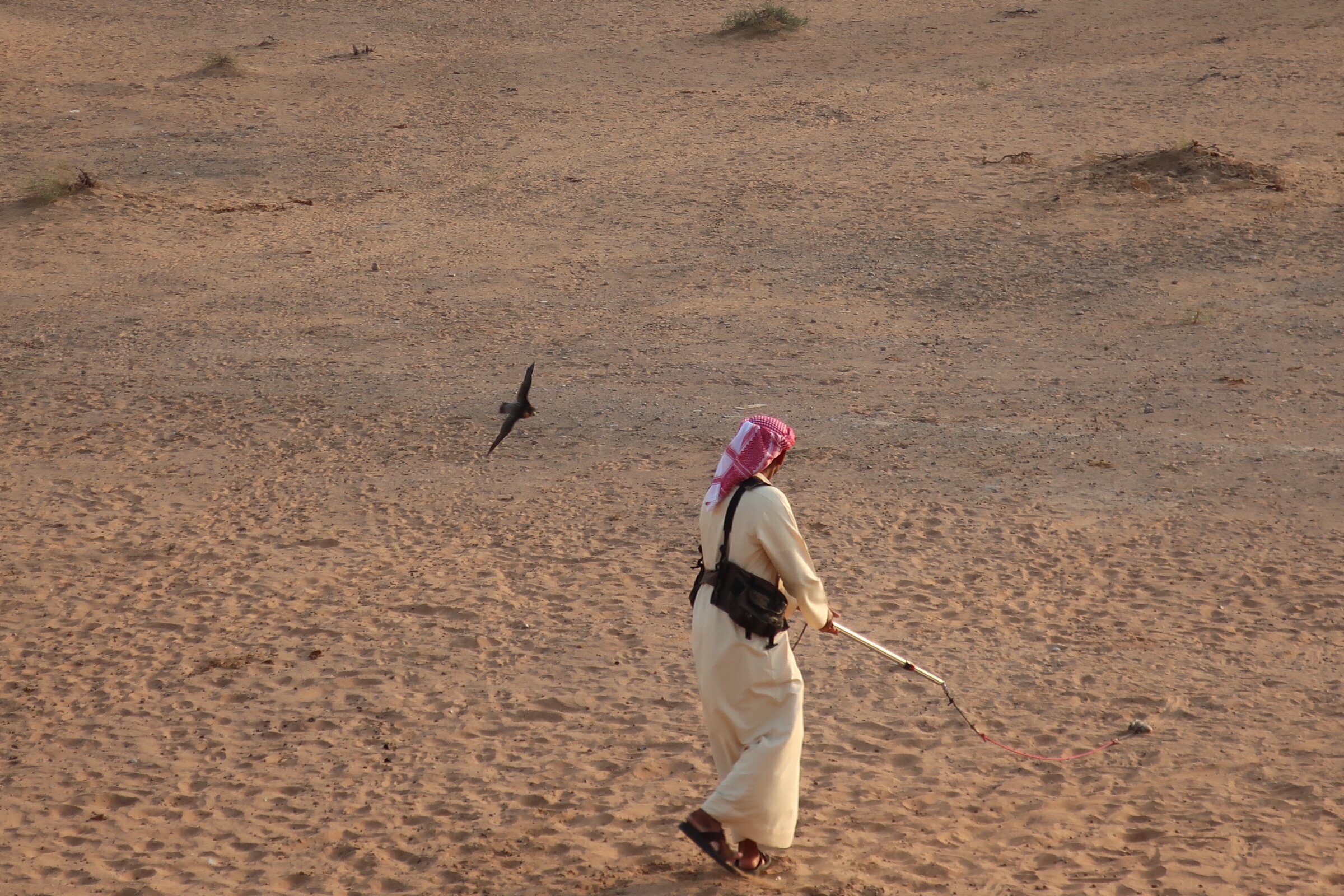 After the demonstration, we headed to The Farmhouse for dinner. We opted for their "specialty," which was barbecue, and we went for the shared sampler platter. It was decent enough, but we thought it a little odd (lamb and veal ribs; chicken sausage — no pork in this BBQ) and rather expensive for what it was. Although, it's the only aspect of the Ritz-Carlton stay that didn't seem like decent value for the money spent.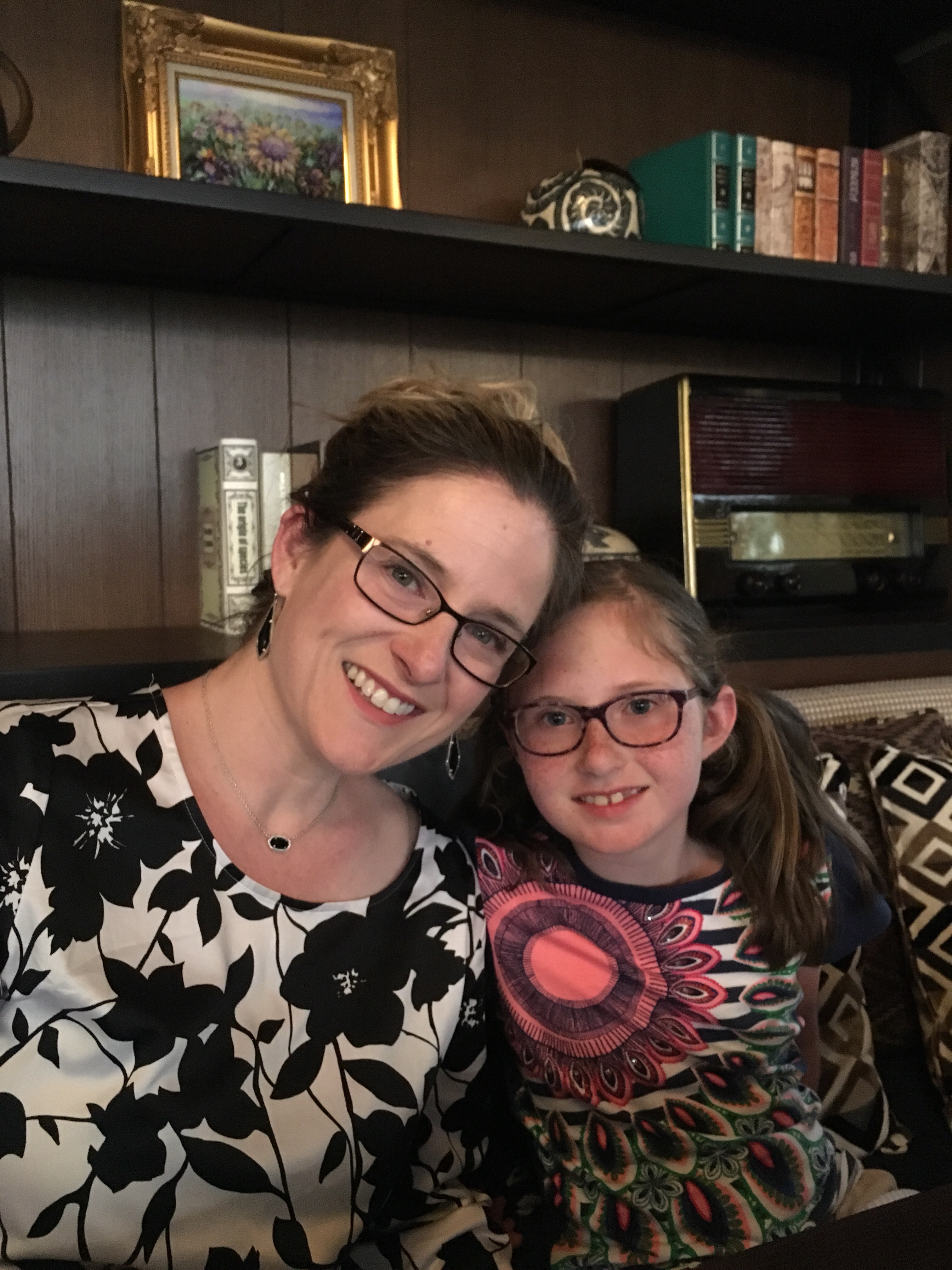 Overall, today was a great day and a nice change of pace to the trip.