We started our day early–as I'm sure most folks do–at 7:30am with a camel ride.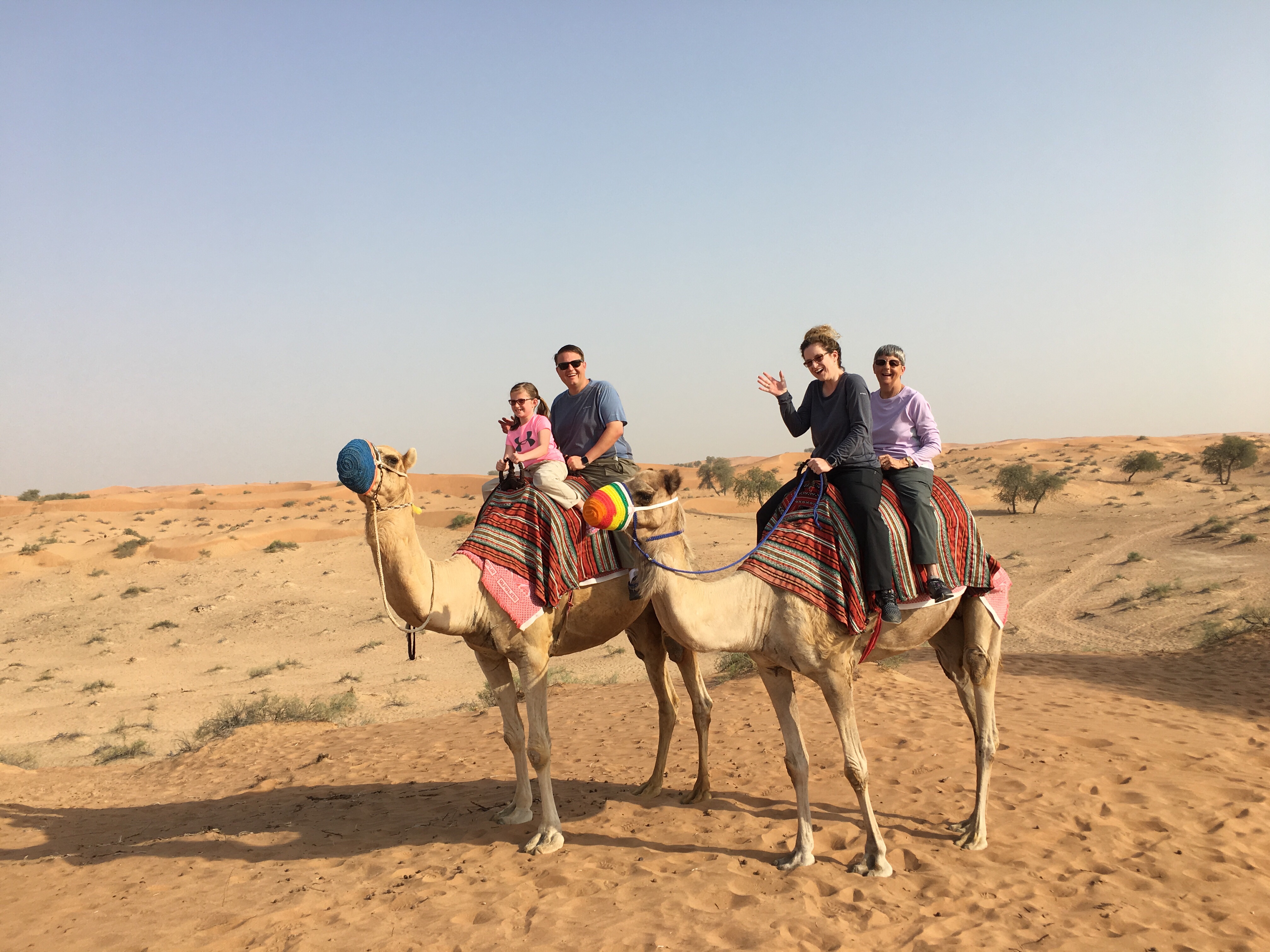 If I'm honest, the experience was both kind of thrilling and mildly terrifying. Camels, as you can see, are in fact very tall animals. They also kind of lumber when they walk… at least that's the sensation from atop. It's equally clear that they're very powerful animals and it's difficult to not realize (read: dwell on the fact) that you're only remaining atop of them by their willingness to allow it.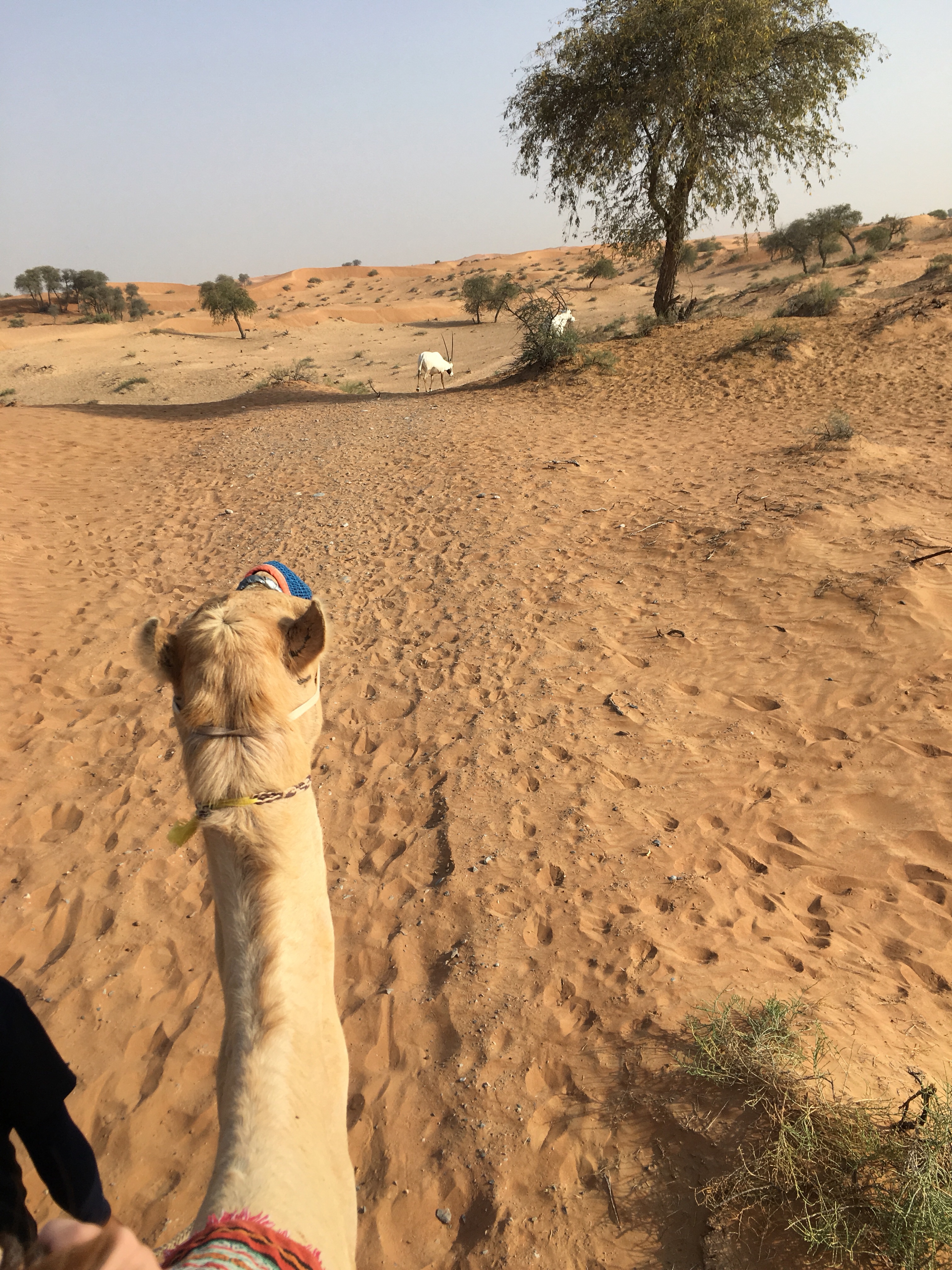 But, really, the most thrilling, terrifying, and unlikely to be forgotten aspect is in mounting and dismounting them. You see, camels don't stand straight up with all four legs at worth. Instead, they raise their rear end first, lock those legs in place, and then proceed to raise their front legs to the standing position. The process is revered for sitting down. What that means, if you're already on a camel, is that you'll be subjected to suddenly sitting at a 45-degree slant while the animal changes position. And that, ladies and gentlemen, will cause ye olde sphincter to tighten mightily in the uninitiated.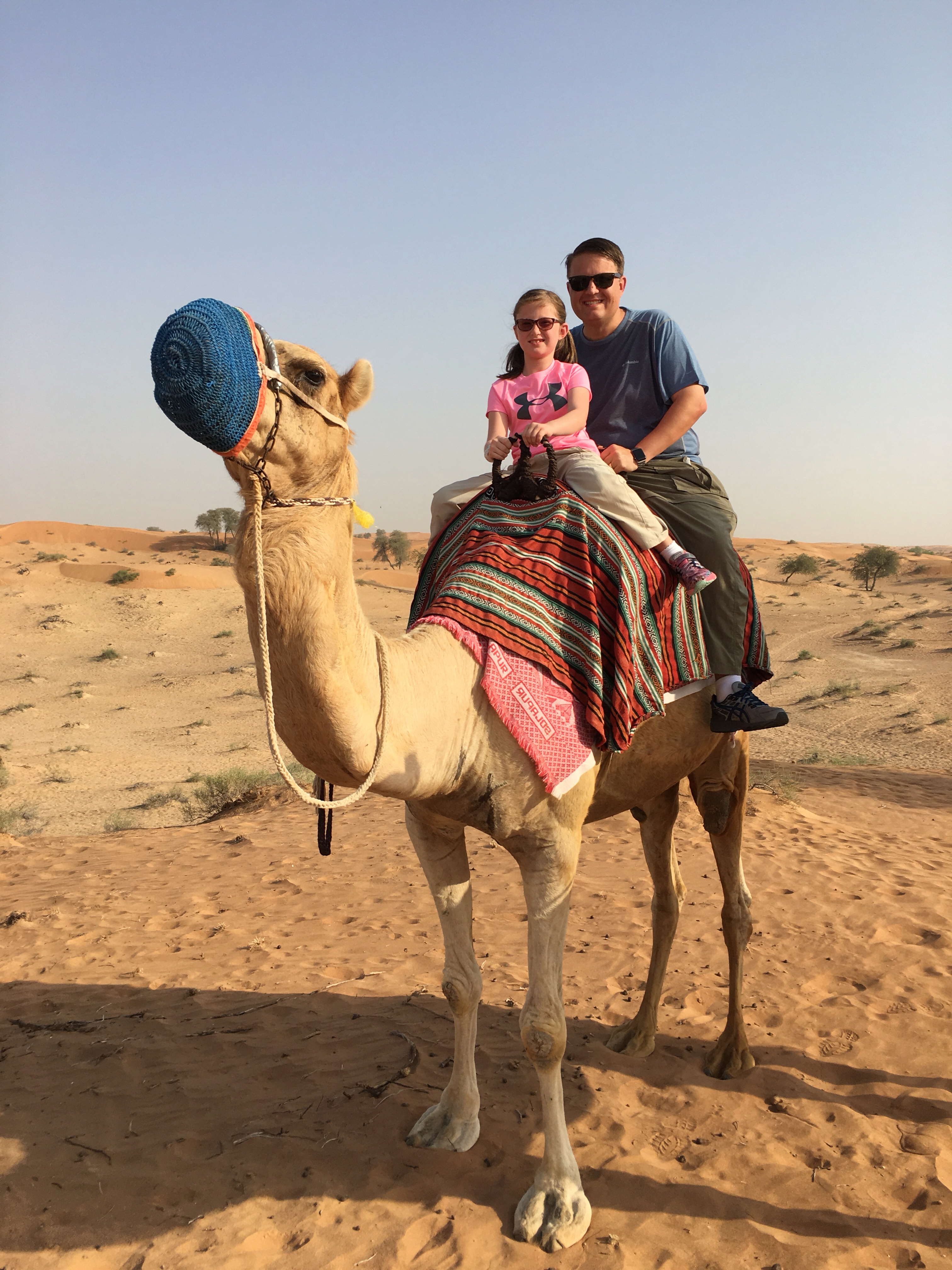 Emerson and I were subjected to this procedure on the way up. Libby and Mom had something of a smaller and weaker camel, so they "boarded" via a small flight of stairs. On the way, Libby and Mom did get to experience the reverse process fully, as did I. Emerson, thankfully for her, was just picked up by one of the handlers as I lowered her down from the camel — much easier dismount. 😂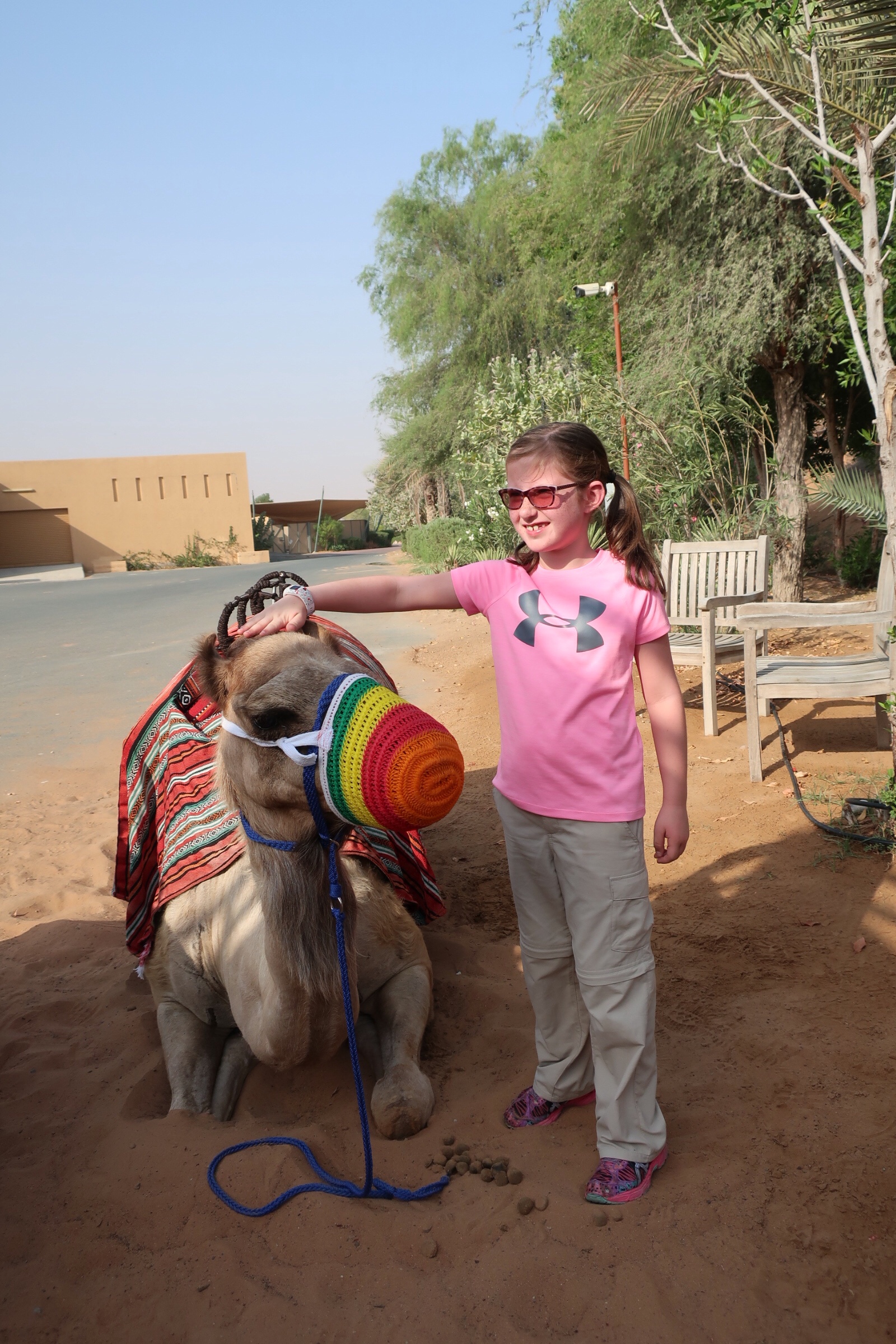 We were all grateful for the experience, but I probably wouldn't ride a camel again, unless their was some greater purpose — especially since I'm unlikely to ever forget this experience.
After our camel ride, we ate the lovely breakfast at the hotel and then returned to our villa for a final swim in our pool.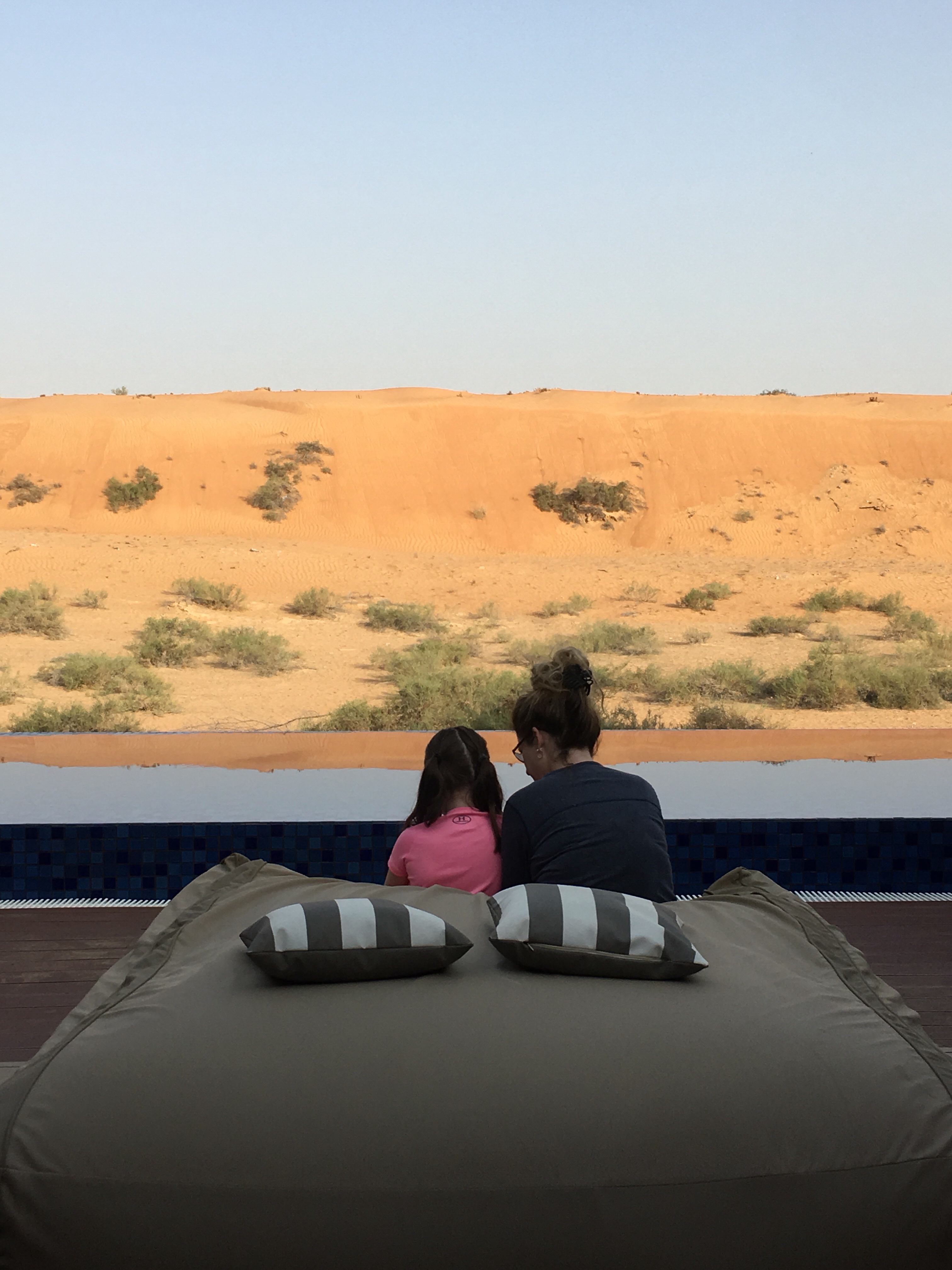 I also went on a bike ride around the grounds, which is the other means of wheeled transportation outside of the buggies driven by the staff.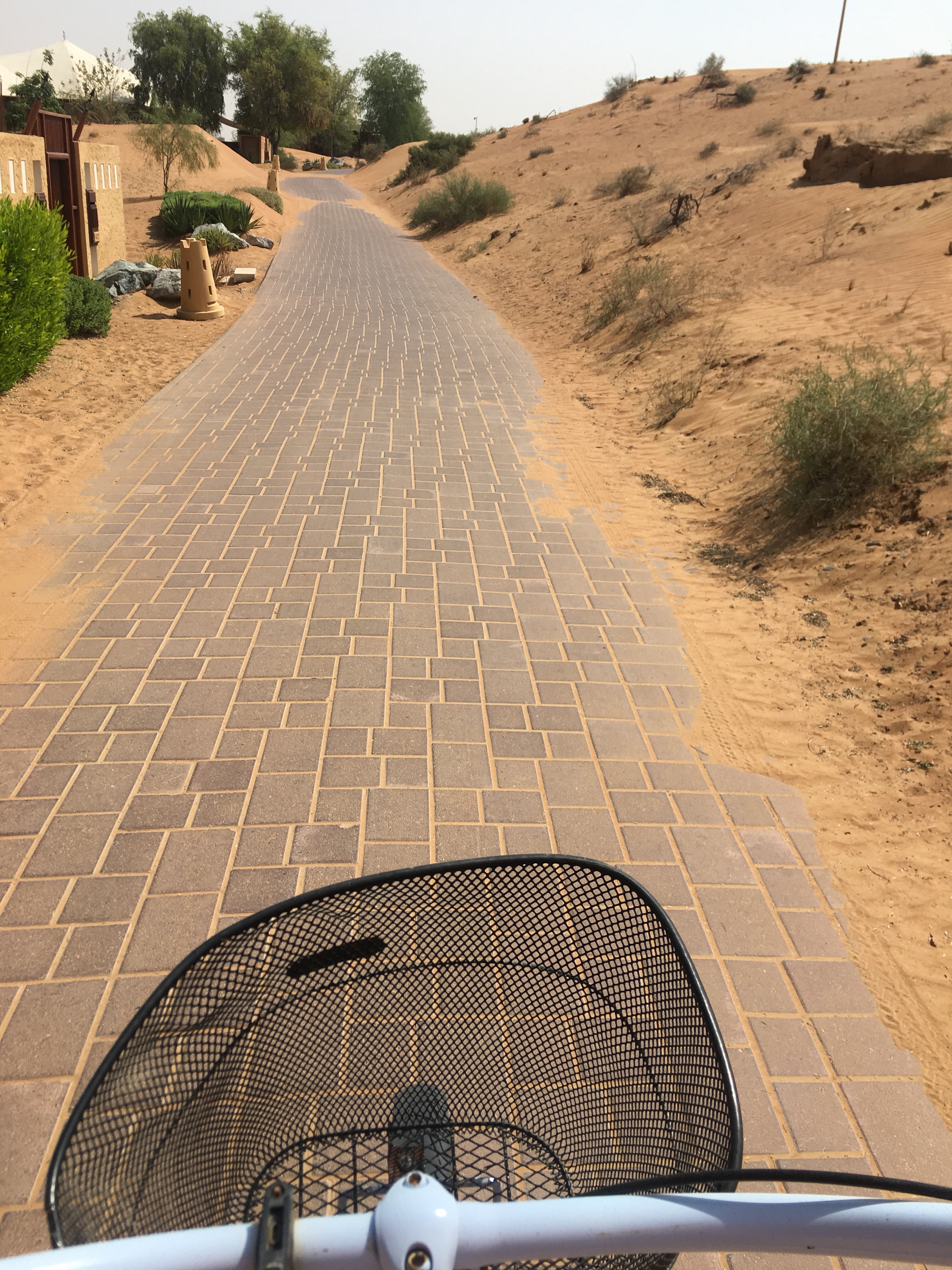 I was able to get a few close-up pictures of the oryx that are on the property: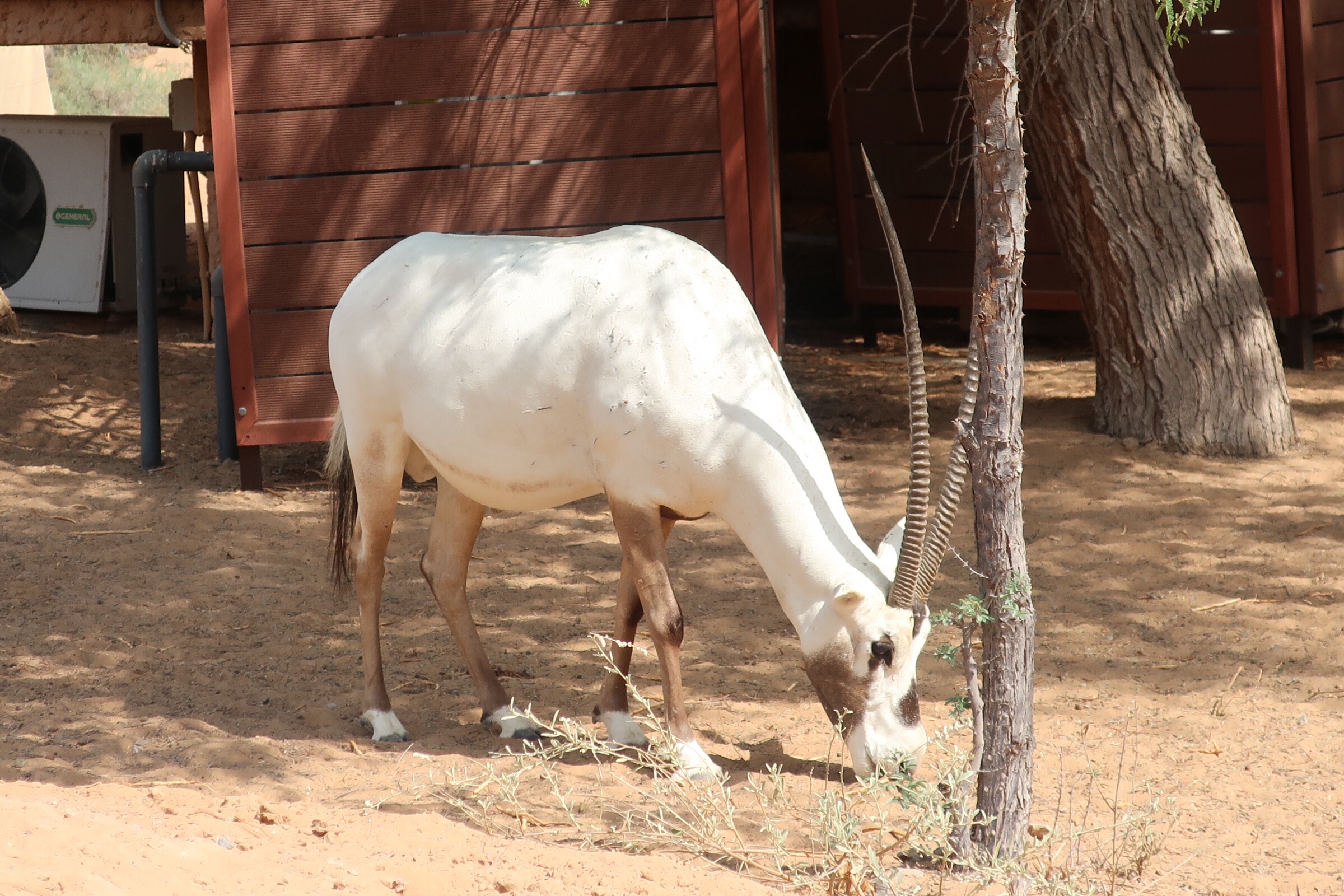 We checked out of our hotel around noon. The staff was once again very warm and attentive… indeed, a bellhop recognized that the right, front tire of our rental car seemed to be low on air. So, after showing me this issue and asking permission, he took the car and filled up the tire for us. We all care away from the Ritz-Carlton Al Wadi Resort very impressed.
We drove back to Dubai (via the final, unvisited Emirate for Emerson: Um al-Quwain), had a late lunch at the City Centre Deira, and played video games there with Emerson at Magic Planet.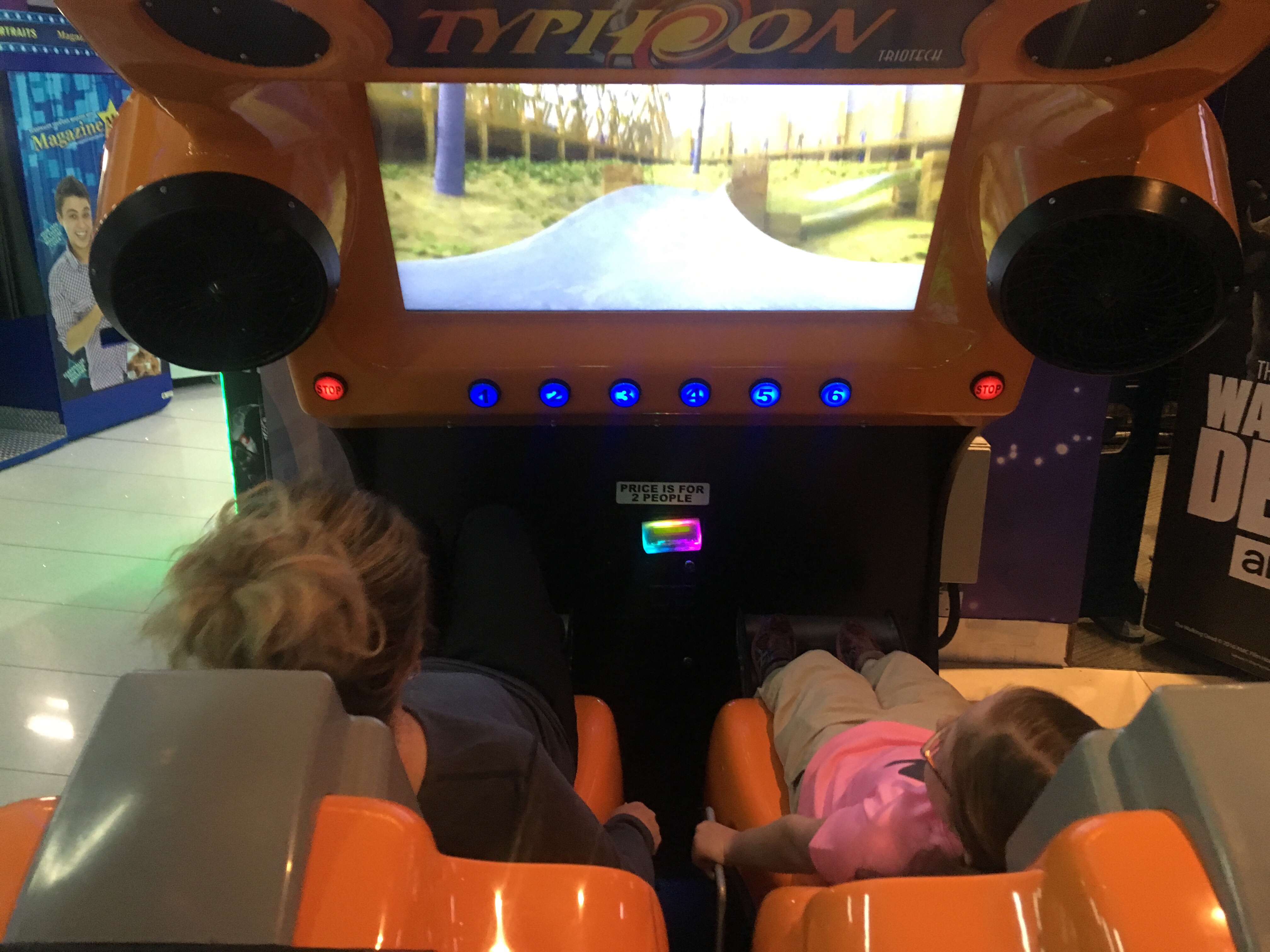 We then drove to our nearby hotel (Marriott Executive Suites Dubai Creek), checked-in, and dropped off our stuff. Mom and Emerson proceeded to our room, and Libby and I went to the airport (also nearby) to return the rental car.
Although, we were only staying in the hotel less than 12 hours, we weren't wildly impressed. Our washer / dryer was broken (and known to be broken); so, they had to replace it. The air conditioning also didn't cool well / properly IMHO. We weren't roasting, but it wasn't as pleasant as it could have been. Still, it was fine for our purposes as a brief respite close to the airport before leaving for Tokyo in the AM.