Note: I've noticed the images and text of some of my prior posts are kind of, to used the technical term, "screwed up." As I'm already behind by many days in my posts and am working off of only an iPhone — I'll have to fix these issues later. Apologies to my loyal readers… all 3, maybe 4, of you.

Today was our final (partial) day in Rome.
Since we only had the morning available and had already visited most of the major sights (and St. Peter's was a non-starter for the morning due to the Pope's audience), we opted to visit something a little less on the usual tourist path: Villa Farnesina.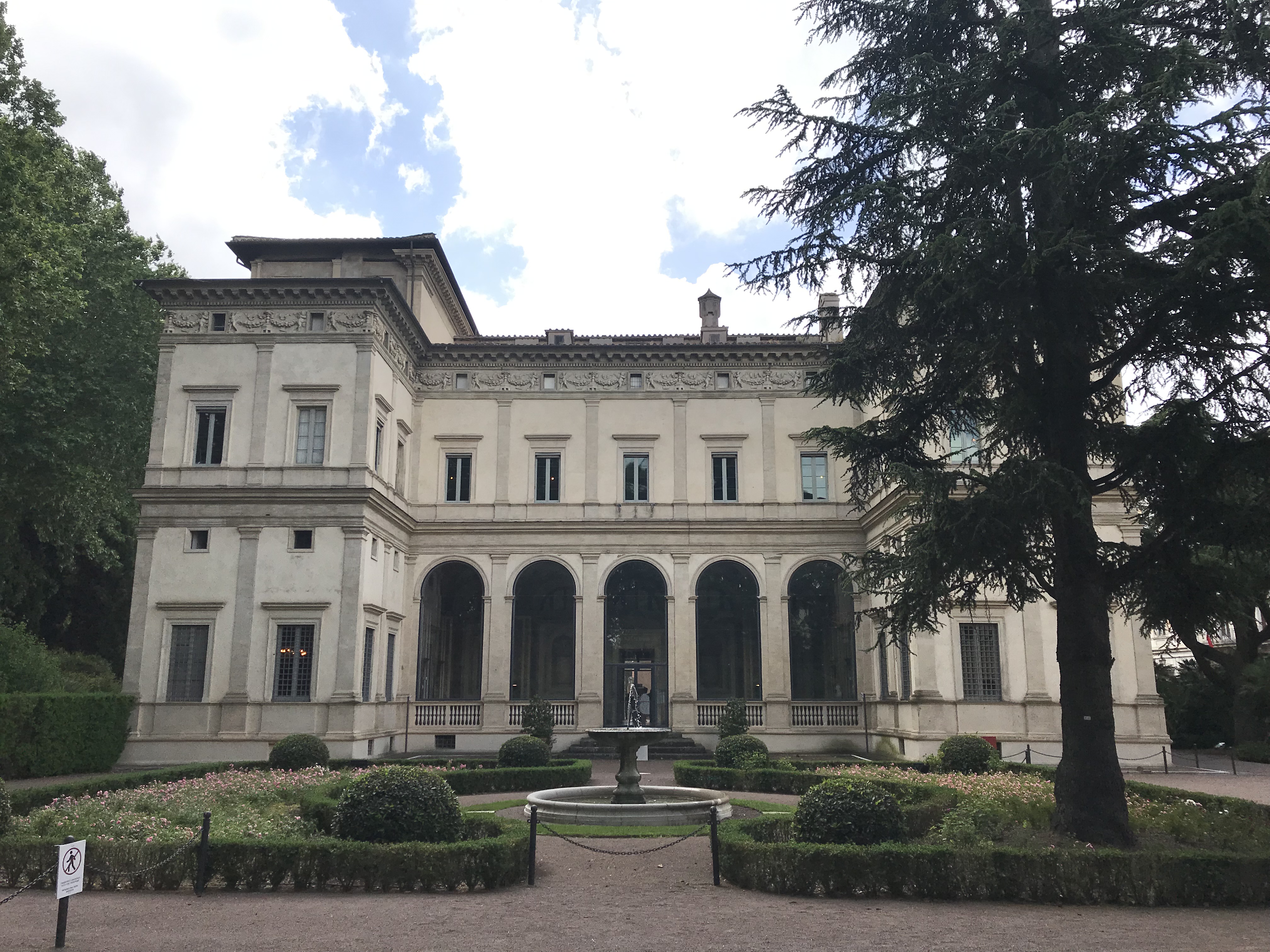 It also had the advantage of being only about a 30 minute walk away along the banks of the Tiber. The villa is most well known for its frescoes, including those by Raphael.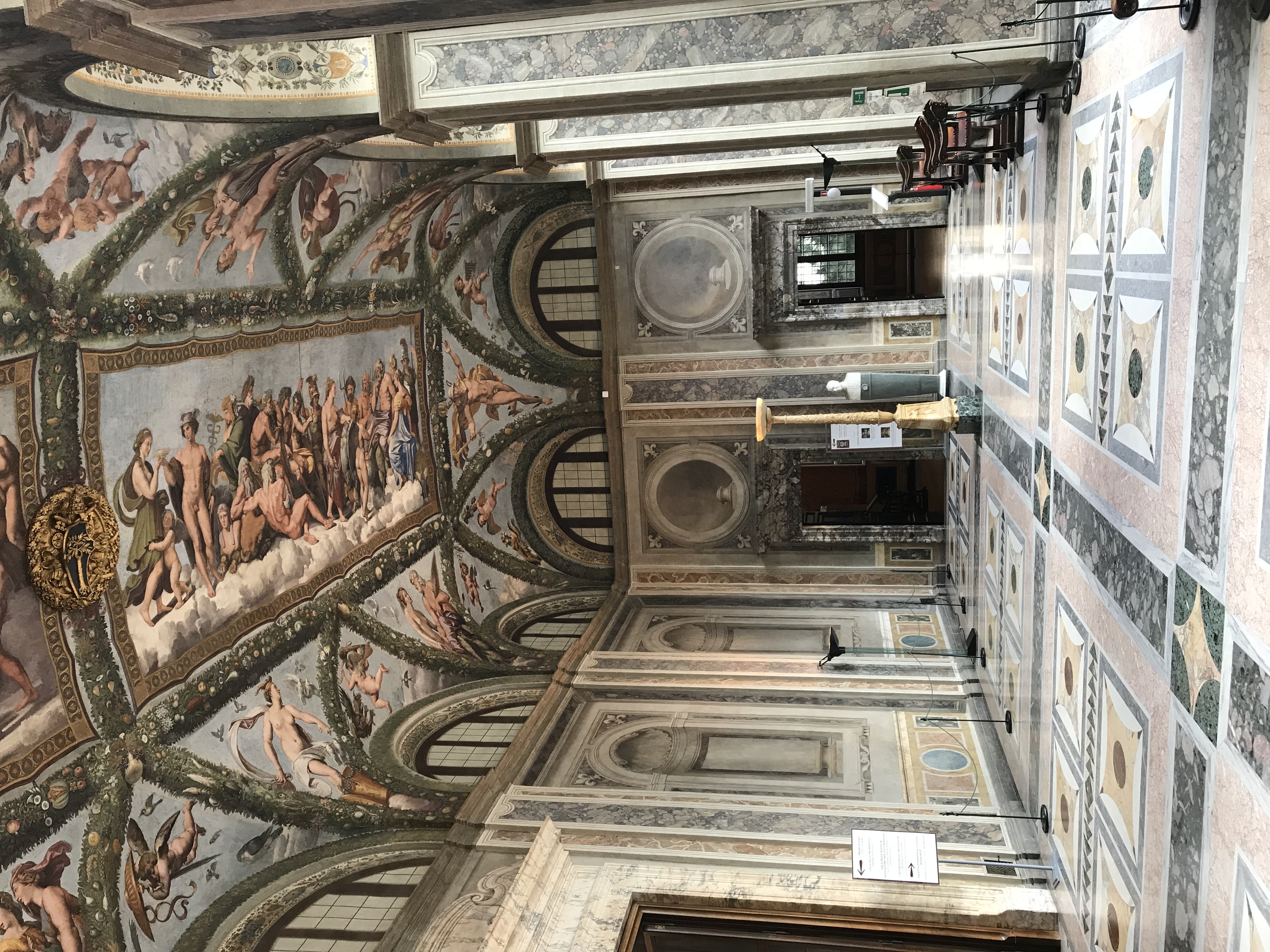 Following our visit, we returned to the hotel, grabbed our luggage, and departed for Civitavecchia around 1:00pm. It's a little over an hour from Rome go the port and costs about 150 euro (for a mini van sized transport; it's a bit cheaper if you just need a sedan).
Our cruise is aboard MSC Seaview, which is an entirely new cruise line and ship for us.
First impression: all seemed fine, though a bit "unorthodox," to us. The boarding process was efficient yet "quirky. " What do I mean? It's difficult to say exactly (as the ship is nice and new, the crew friendly, etc.), but MSC is just a "bit different" as a European/Italian cruise line compared to what we're used to from their American competitors. For instance, children (with permission) are allowed to check themselves out of the kids' club at a much younger age. Likewise, food selections and eating venue times seem to appeal more to European tastes. Drinks too are handled in a more European way (i.e., you're more likely to be paying for coffee and water in dining venues).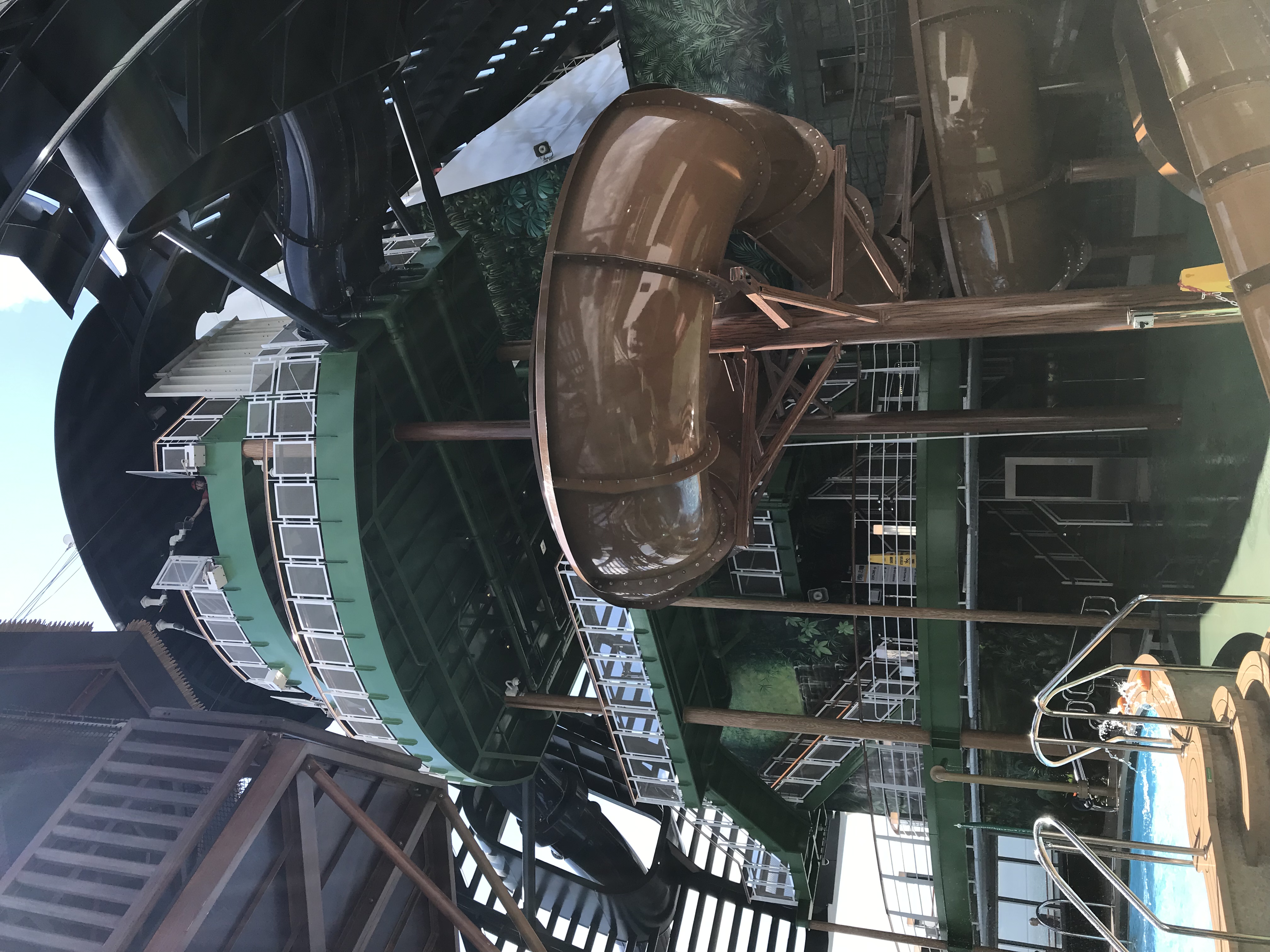 One of the stranger aspects of this MSC cruise (which seems to be a feature of many of them) is that you can start/end your cruise from numerous ports. So, we started in Rome. But other folks will come and go in other ports, including Cannes, Barcelona, etc.
We'd only experienced something like this once before in Alaska, which could either be a 14 day round-trip or a 7 day northbound or southbound journey (as it was for us). This just makes for a different vibe on a cruise, as there's no clear beginning or end as a collective.
We had dinner in the Main Dining Room on the first night. The food and service were fine to good: nothing especially memorable (good or bad).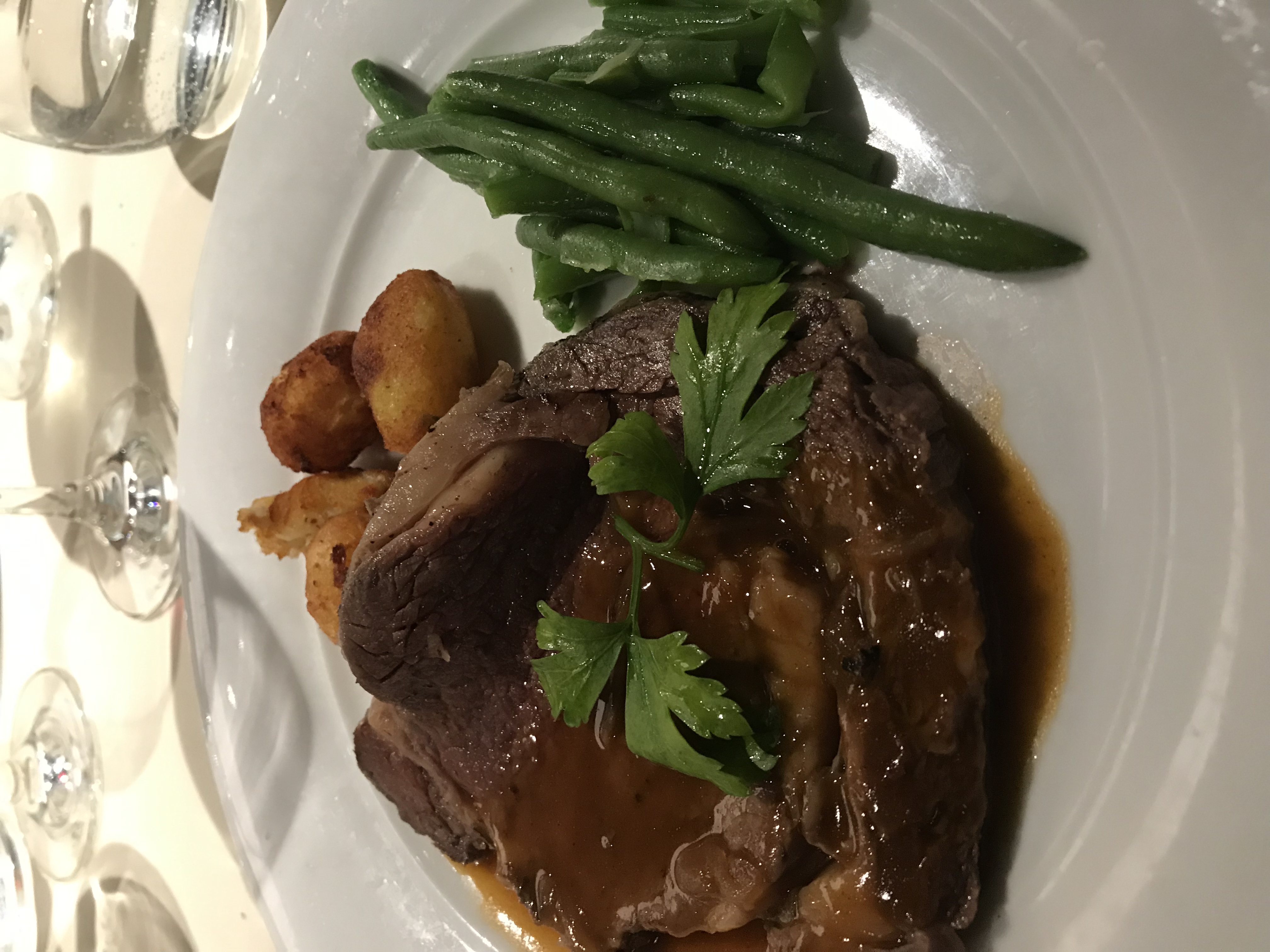 Since MSC matched our elite status with other cruise lines, we've moved to their top-tier loyalty level (Black Card) immediately. This gave us a welcome aboard bottle of sparkling wine and chocolate-covered strawberries.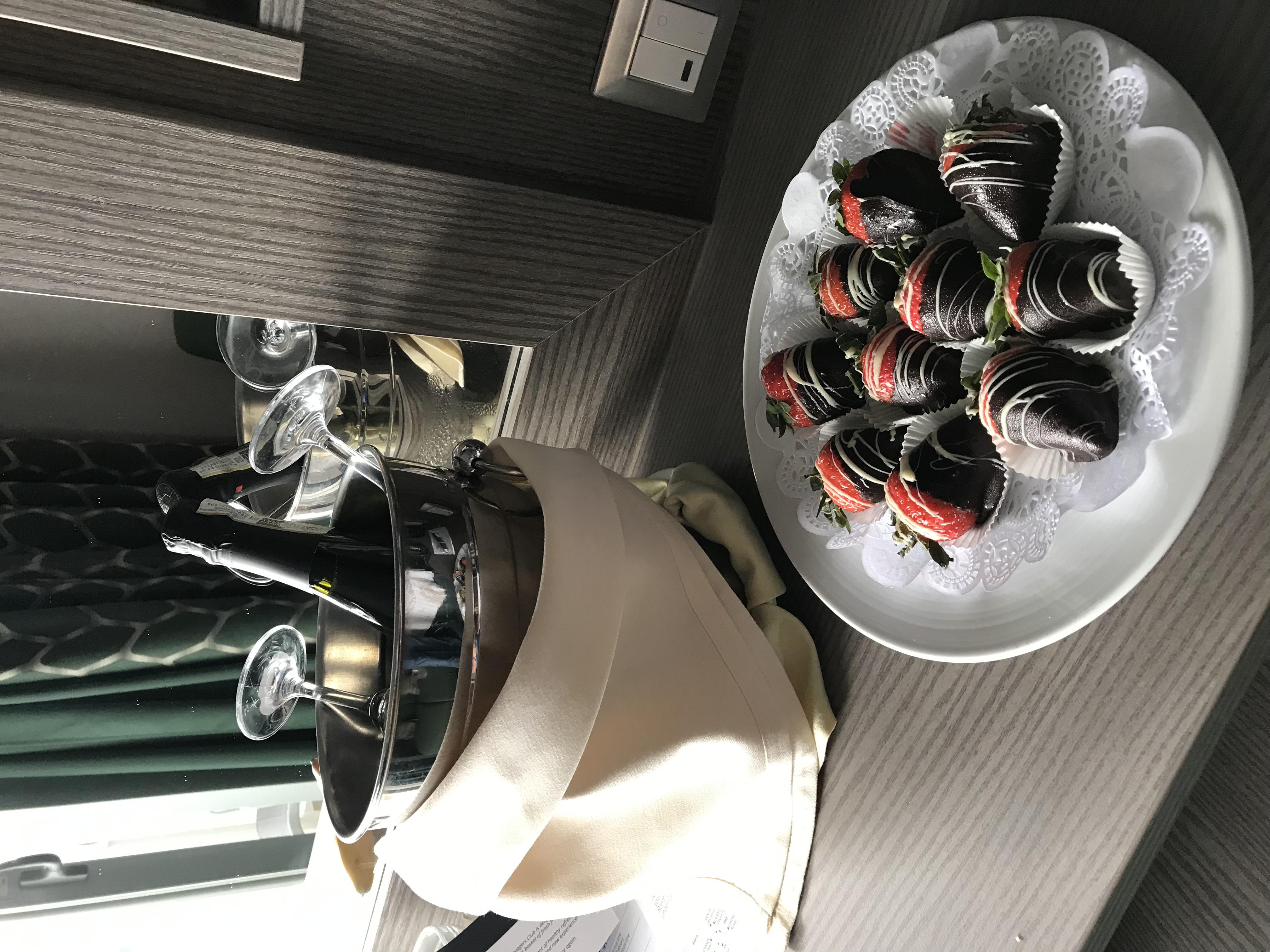 Our balcony cabin (#12104) is nice and new with some thoughtful touches, though I'd like more contrast between the furniture and the carpet and a bit more storage space.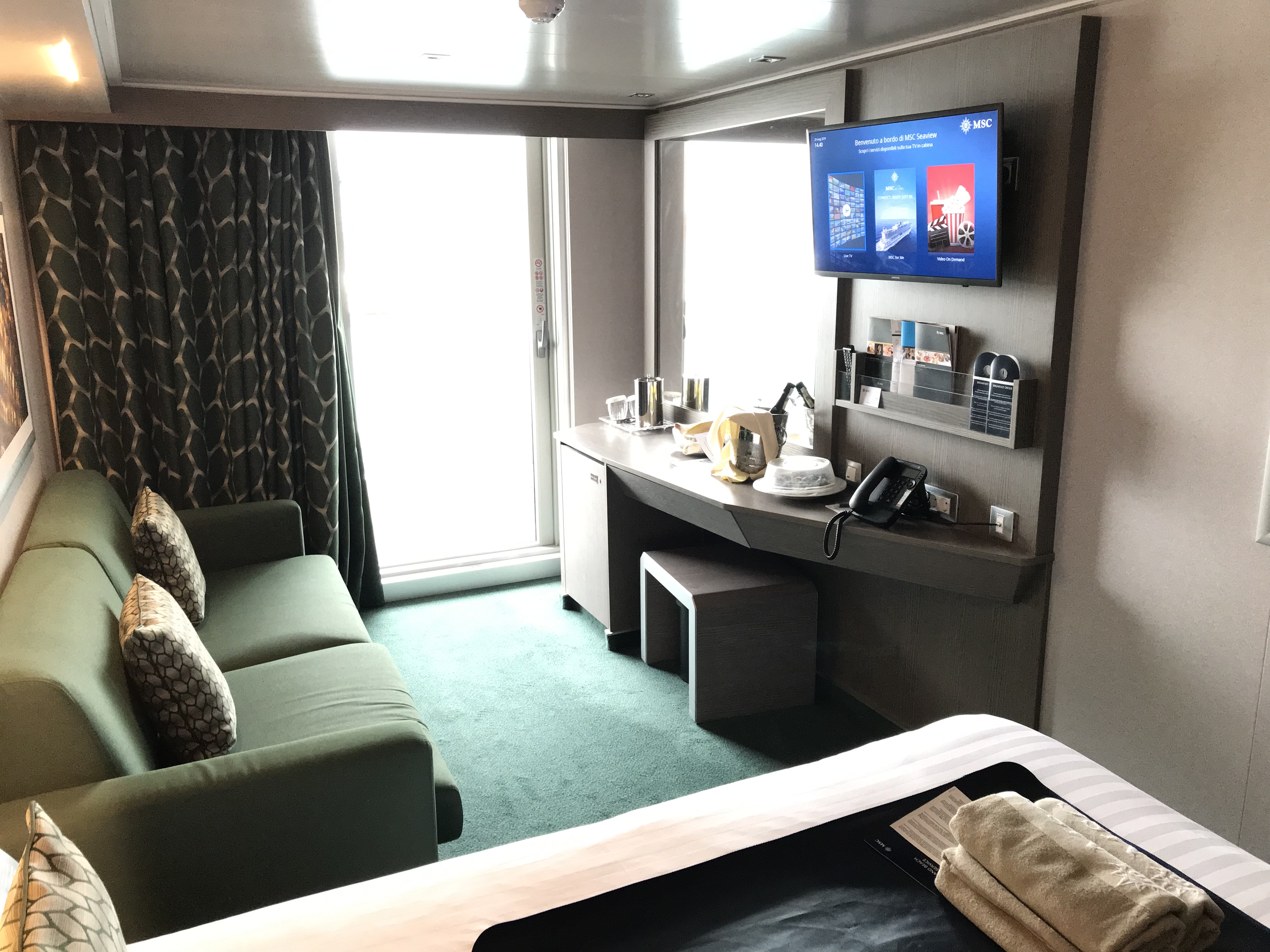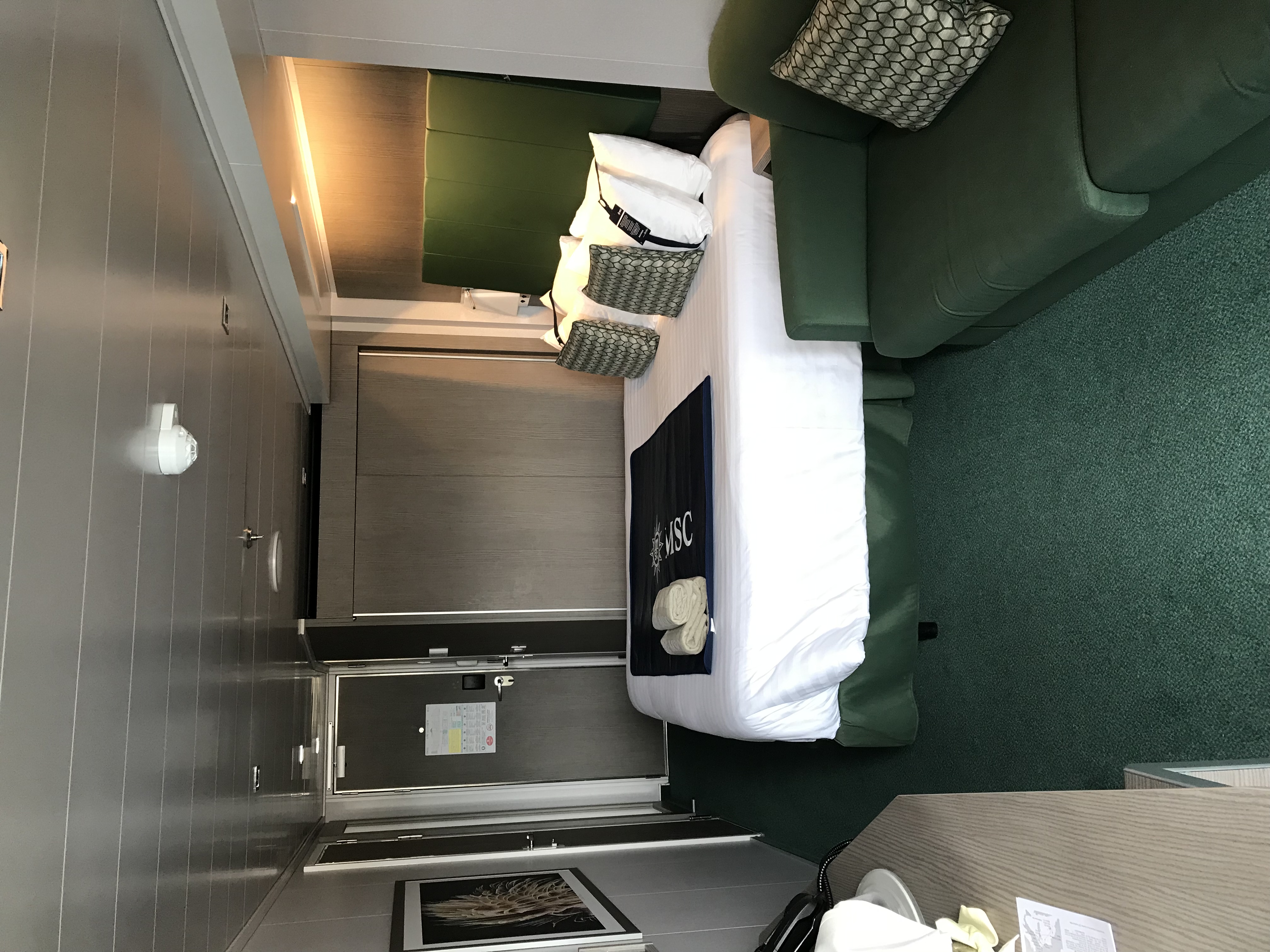 Arguably the best part of this cruise is the itinerary, which features a port of call on every single day. That's highly unusual and very efficient in terms of using vacation time for sightseeing well. Of course, it also means no real downtime either, which might be as much of a "bug" as a "feature" at the moment for me.