We began our day with a stroll from the hotel down to the Champs-Elysee having stopped en route for breakfast in the form of croissant and pain au chocolat. We then walked along the boulevard until we reached the Arc de Triomphe.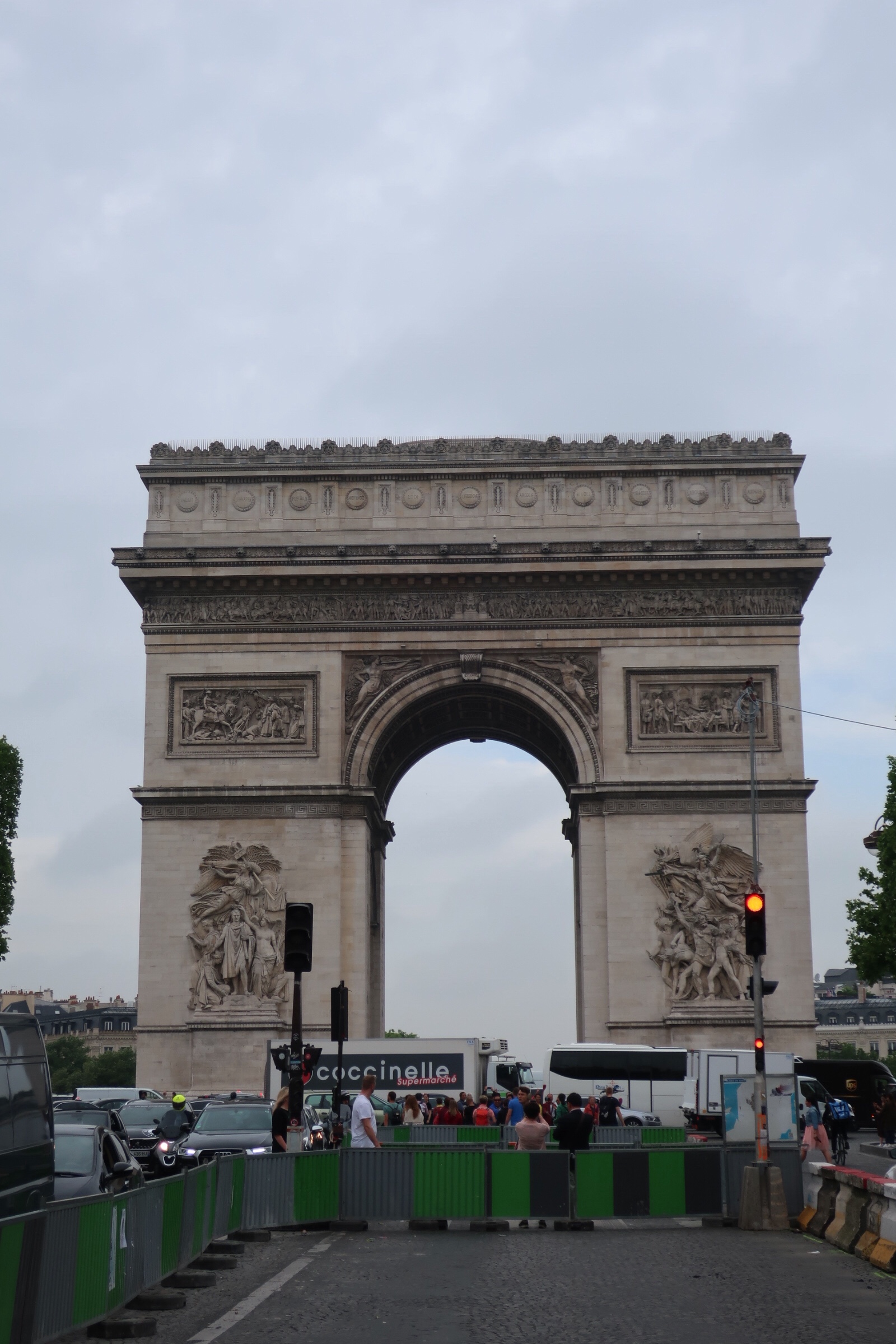 From there we turned left and made our way over to the Eiffel Tower.
The base of the tower was shrouded in temporary security barricades and construction equipment. By this time, it had started raining lightly off and on, but we were not deterred in our walking tour.
We next visited the Rue Cler, which wasn't wildly vibrant on this drizzly late morning. That said, I simply love this sort of thing rain or shine–much like the Borough Market in London or Chelsea Market in New York (meanwhile I'm still waiting for a high-end grocery to open at home in Wesley Chapel). Here's a sampling: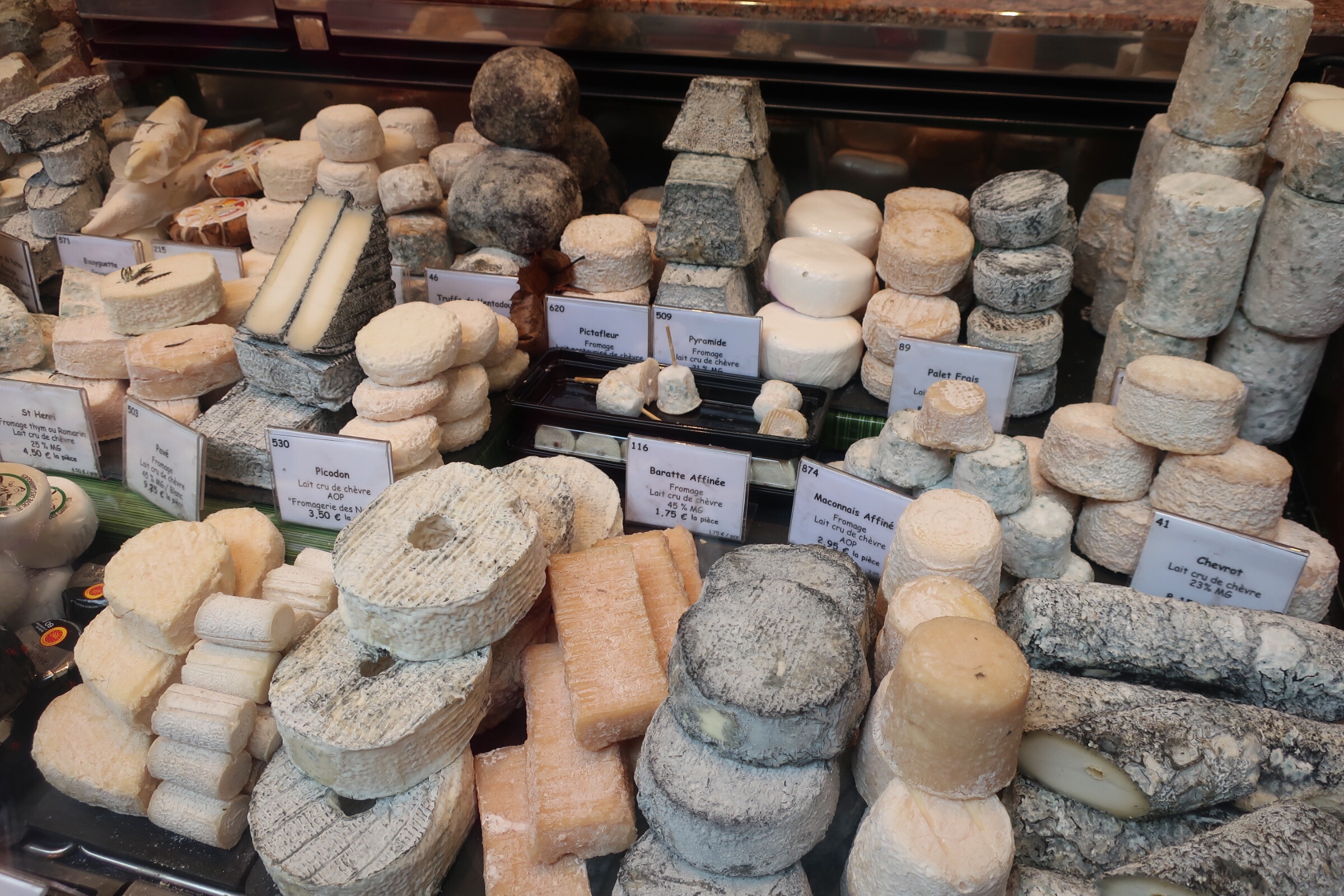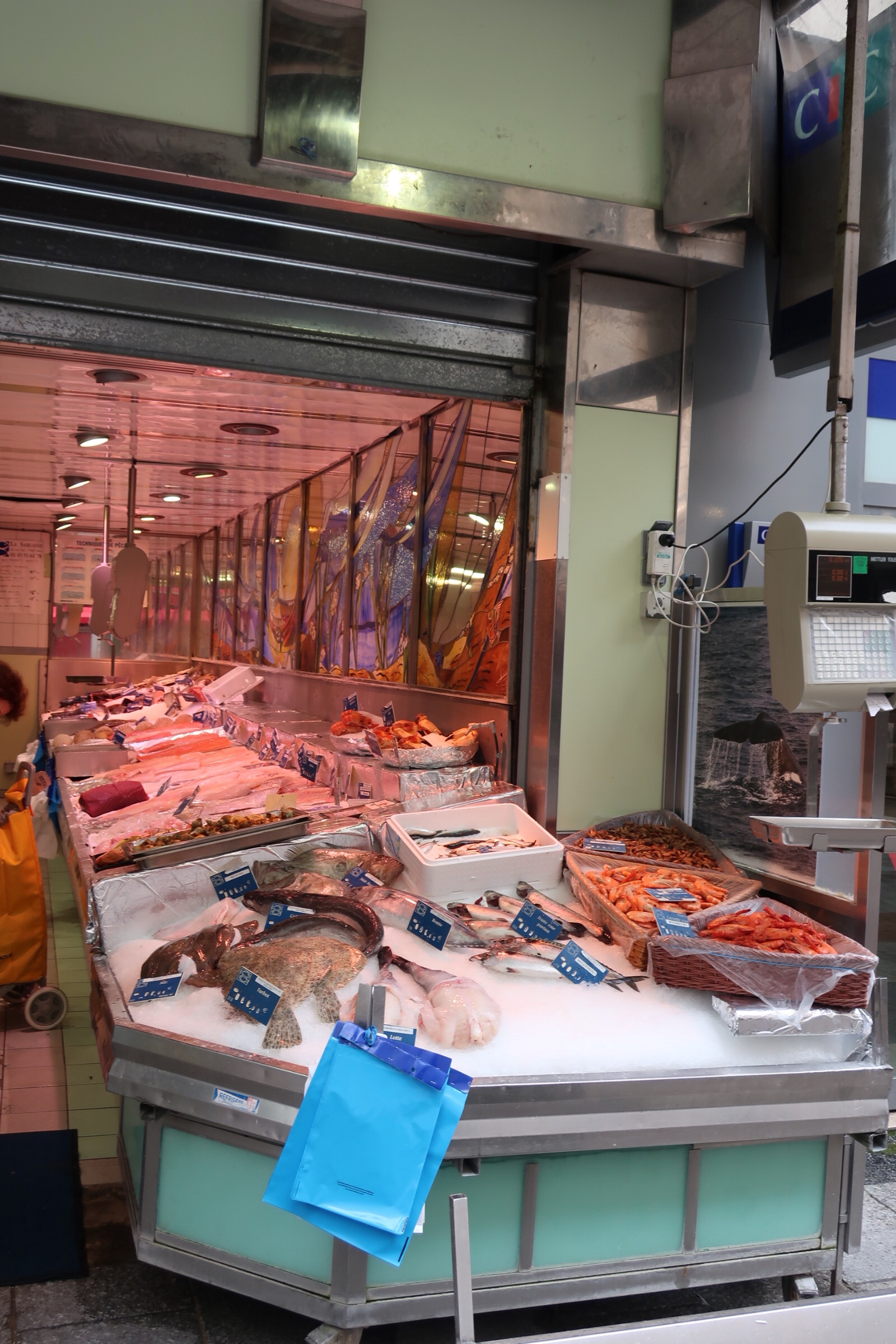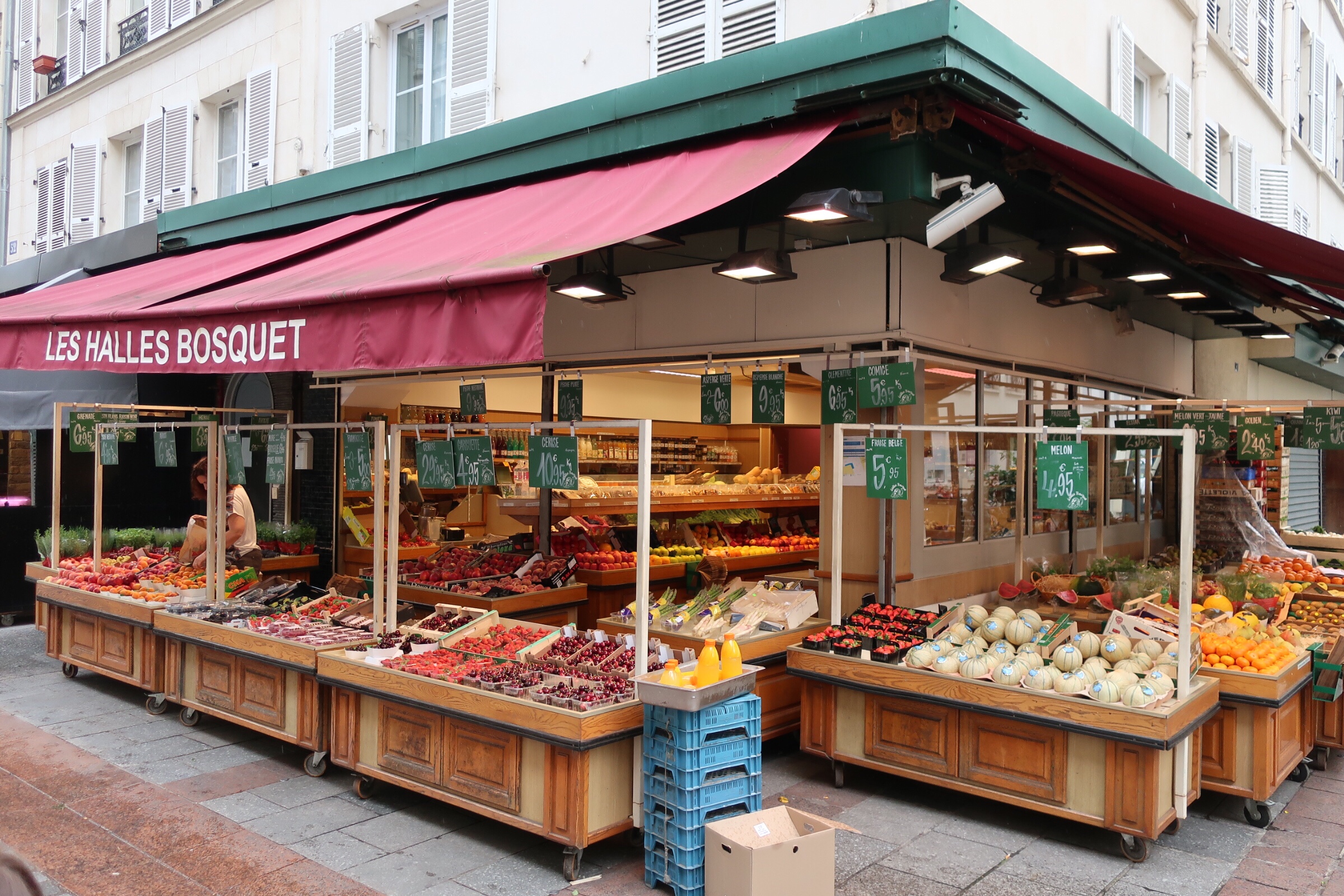 Our plan was then to visit the Musee d'Orsay, which was one of the few major museums open on a Tuesday in Paris. However, it seemed that most of the visitors to Paris had the same idea on a rainy day — the museum queue was horrendous. Rather than wait in the rain, we crossed the Seine, grabbed some lunch, and then visited the Opera Garnier.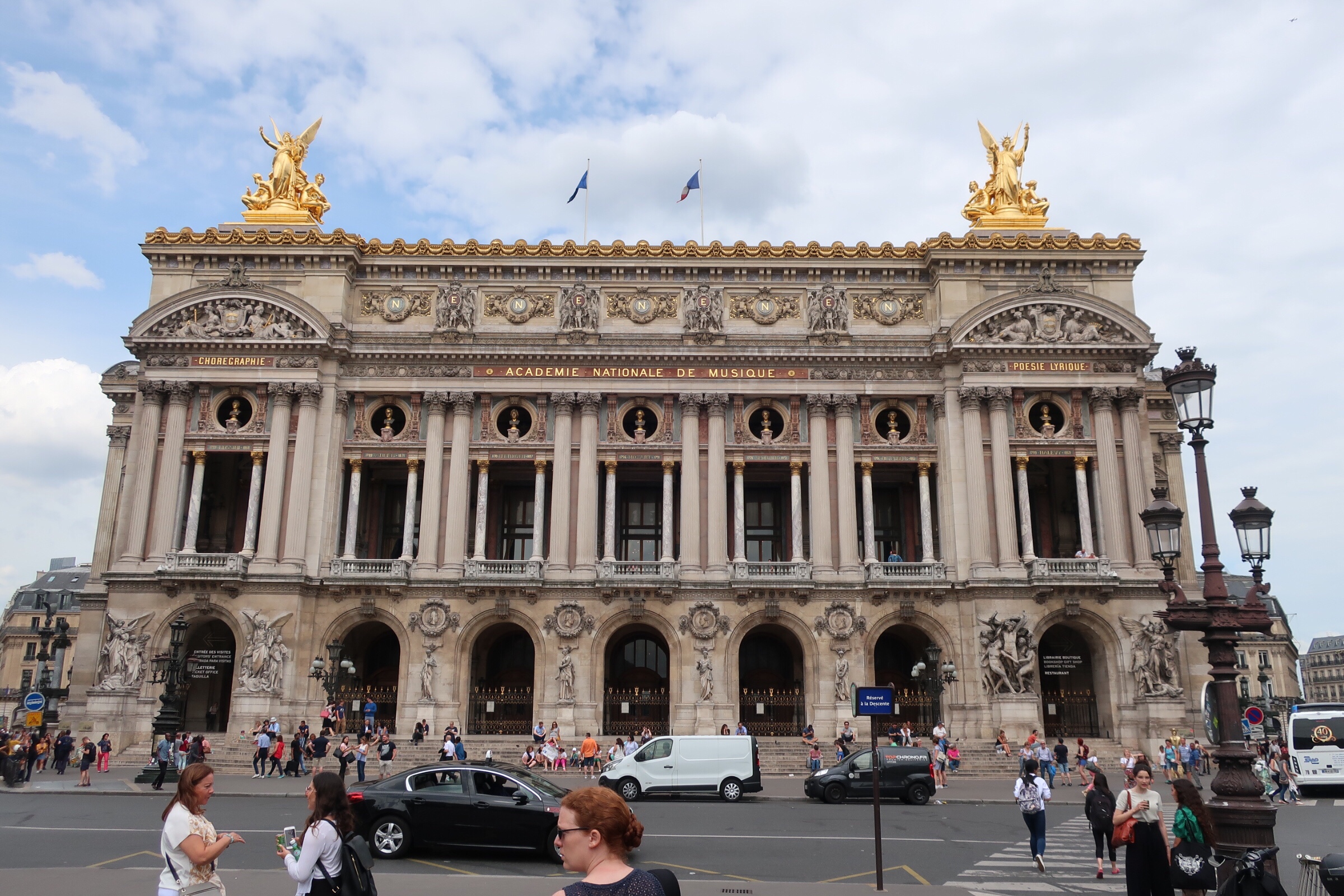 The interior is as–or more–spectacular than the exterior.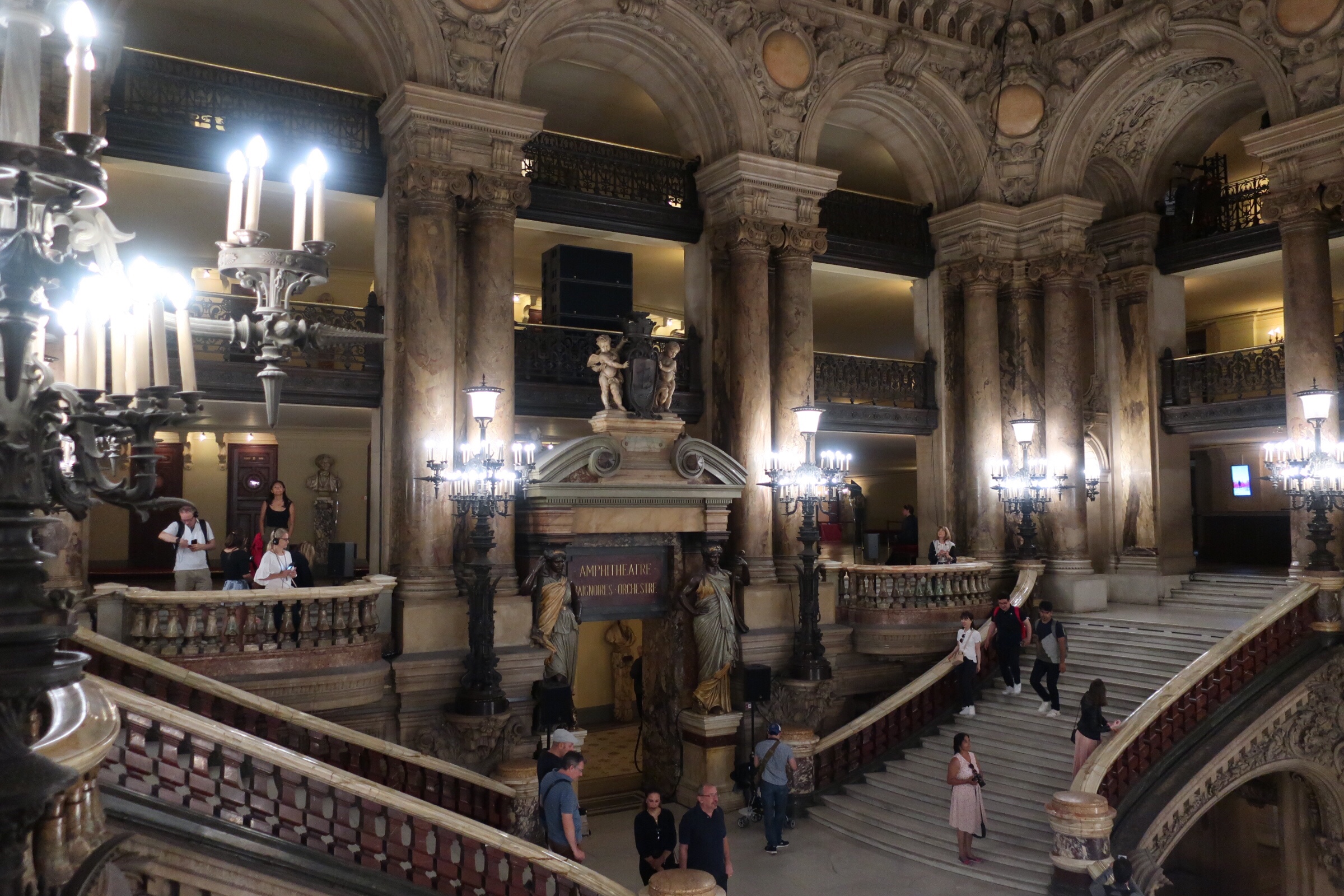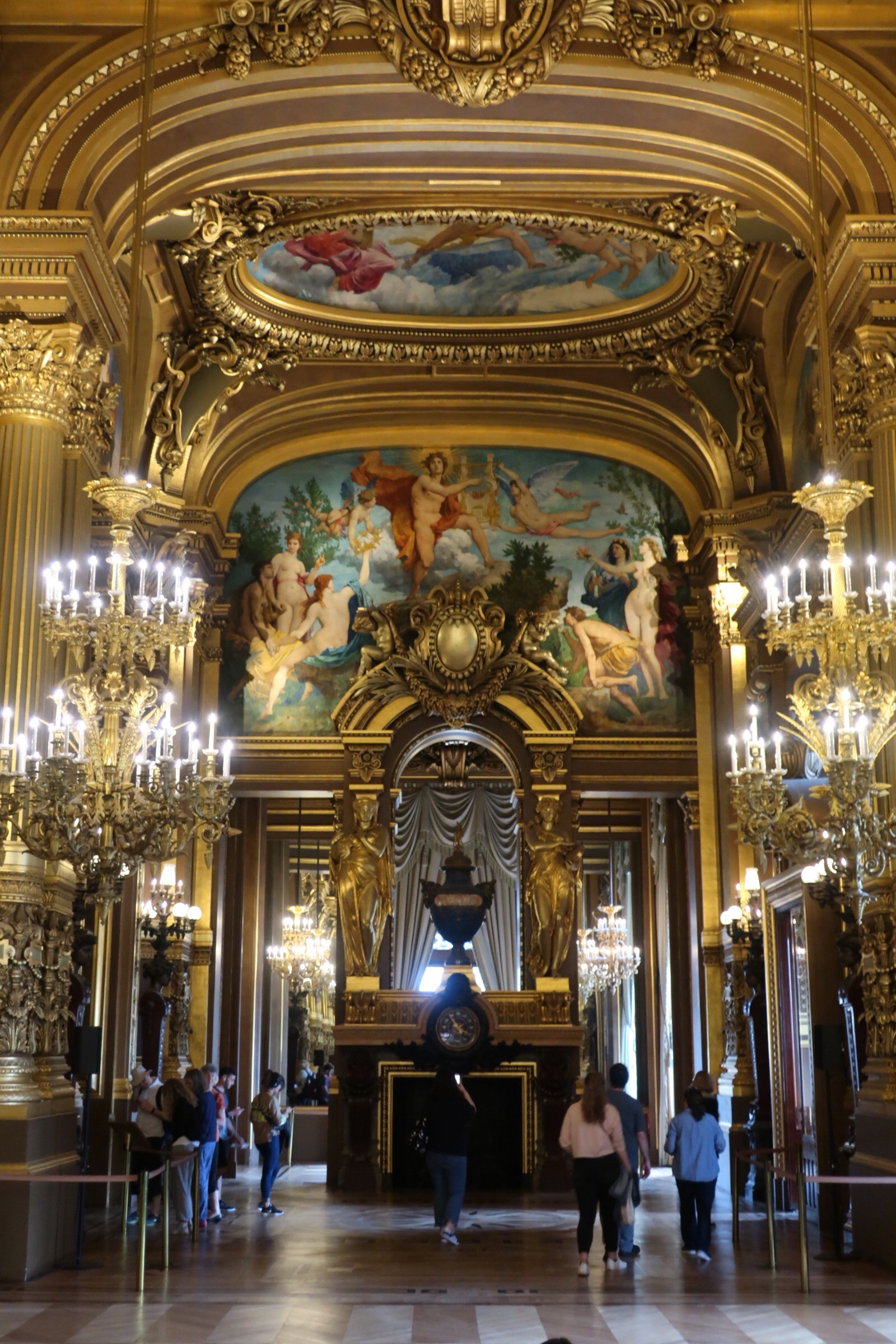 Emerson was especially excited about the Phantom of the Opera aspects, which included not only Box #5 but also a sign indicating that it was reserved for the Phantom himself.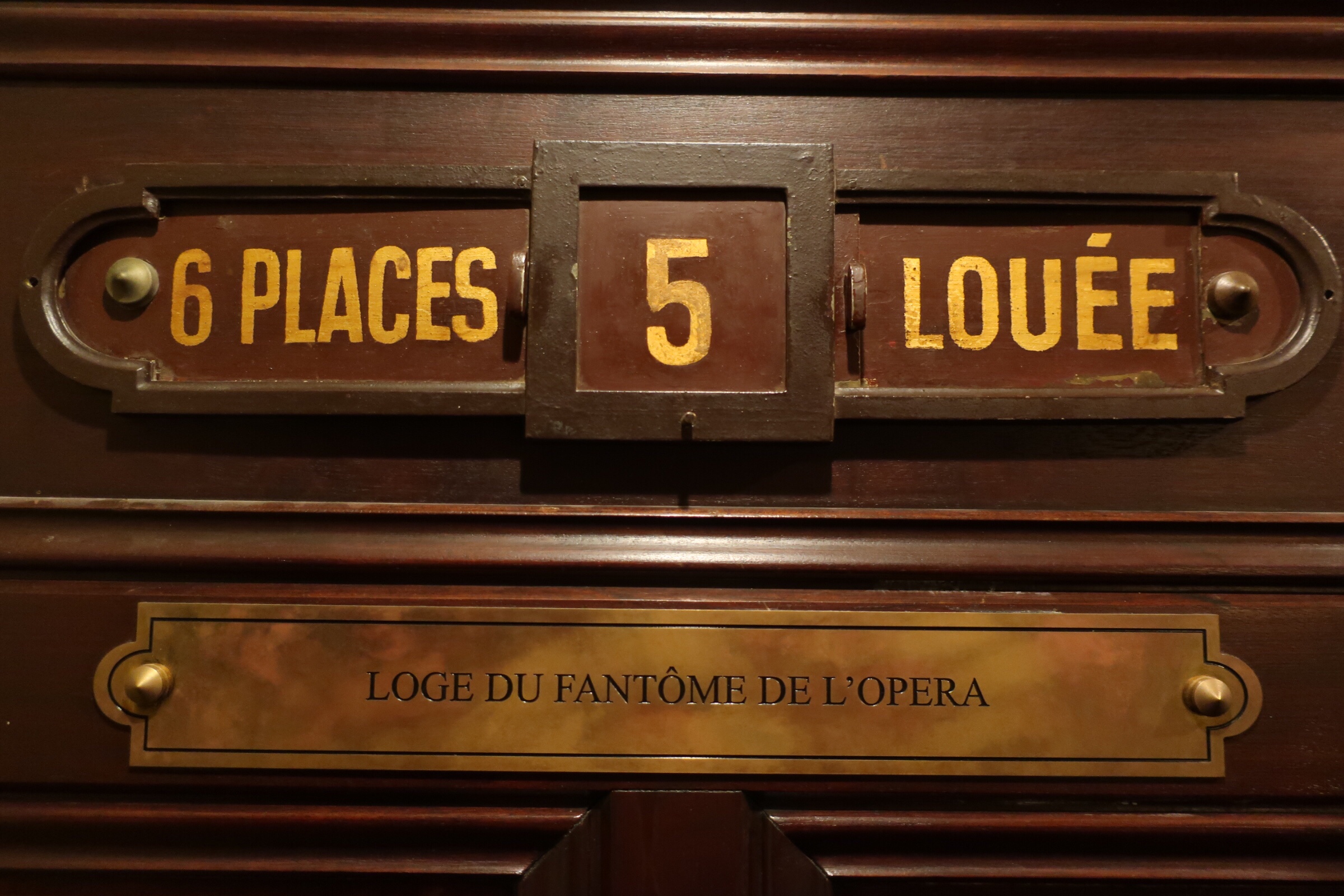 After the Opera, we did a little (mostly) window shopping at Galleries Lafayette, which is a spectacular temple to retail therapy.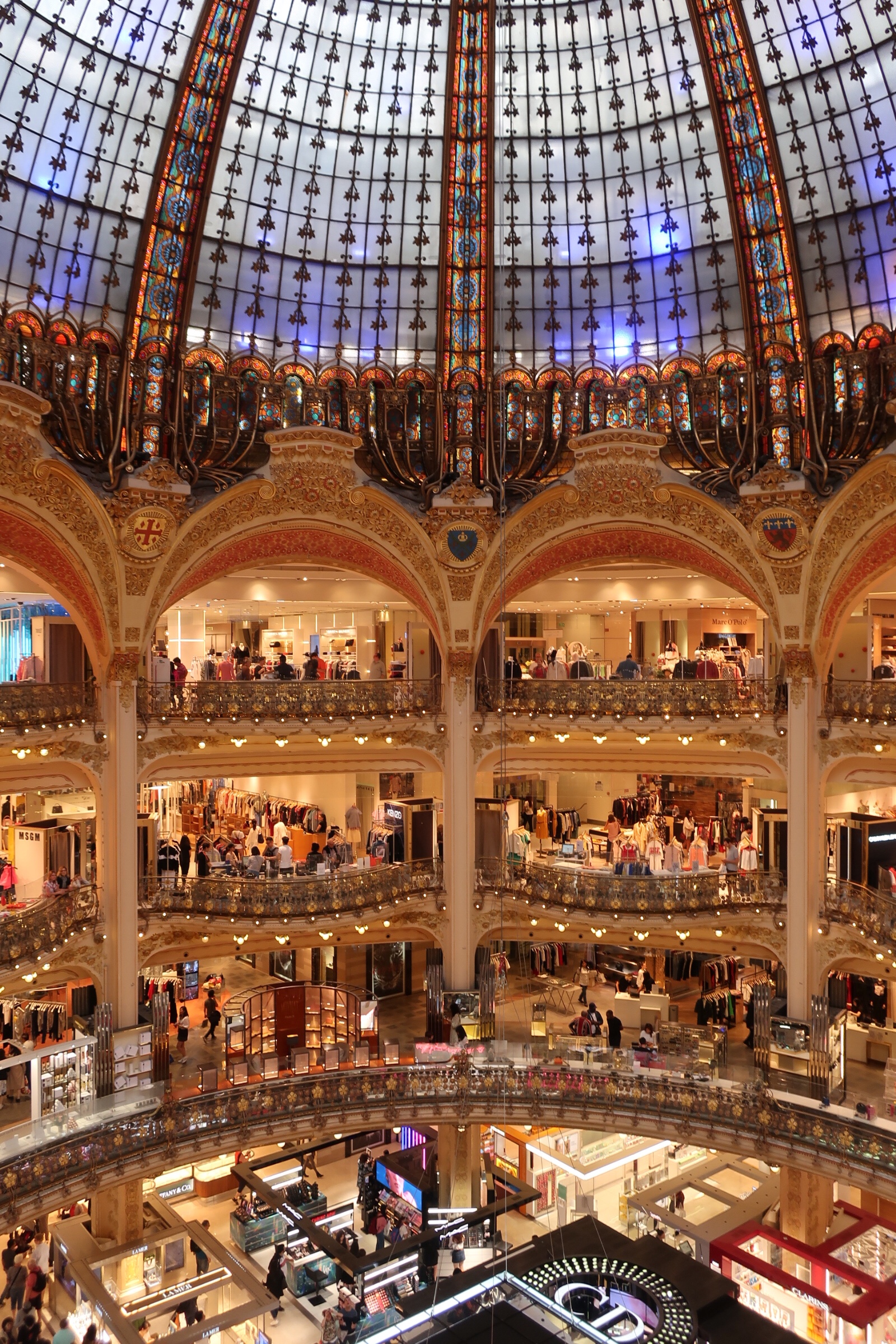 Dinner was fun. The weather being much improved, we ate outdoors on the sidewalk tables at a little bistro, which seemed to be popular primarily with locals catching trains from the nearby station. The food was reasonably priced and good–though not "spectacular." Yet, the experience of it all was certainly fantastic. A leisurely dinner, watching people pass by, and enjoying a nice rose from Provence — very bien.