For breakfast, we walked over to Kensington High Street and grabbed pastries and coffee at Ole & Steen, a Danish bakery chain that's built a presence in London. On our way, we agreed to visit Windsor Castle today. So, after breakfast I navigated us to Paddington Station (my "home away from home" these days) to buy GWR tickets to Windsor (changing in Slough). The entire journey took about an hour and was fairly seamless.
We probably could have saved some time (maybe 20 minutes?) by buying our tickets in advance, but it worked out fine. We visited the State Apartments (some rooms closed for restoration work), didn't see Queen Mary's Dollhouse (more work), but did visit St George's and had a chance to stroll about the grounds.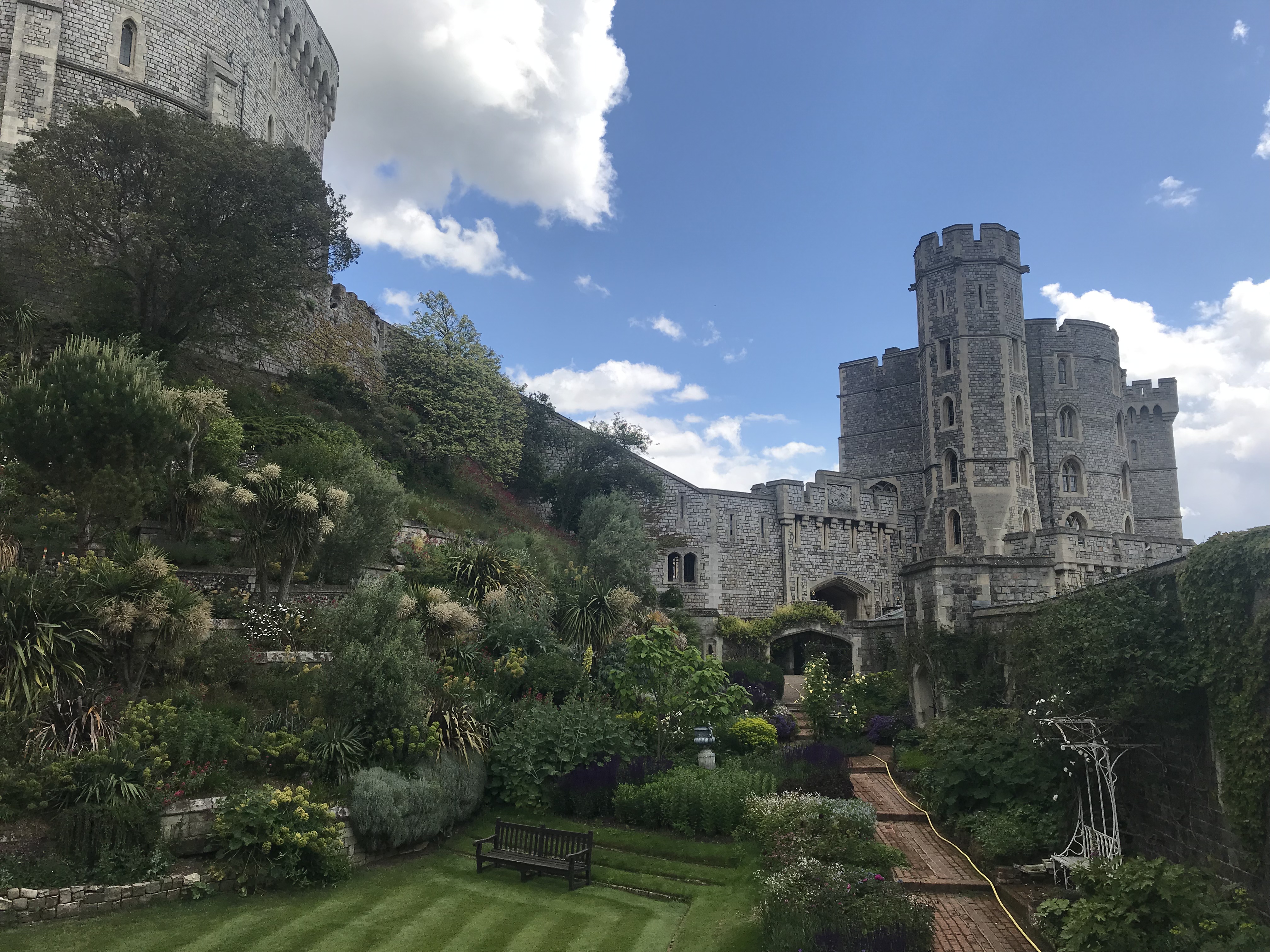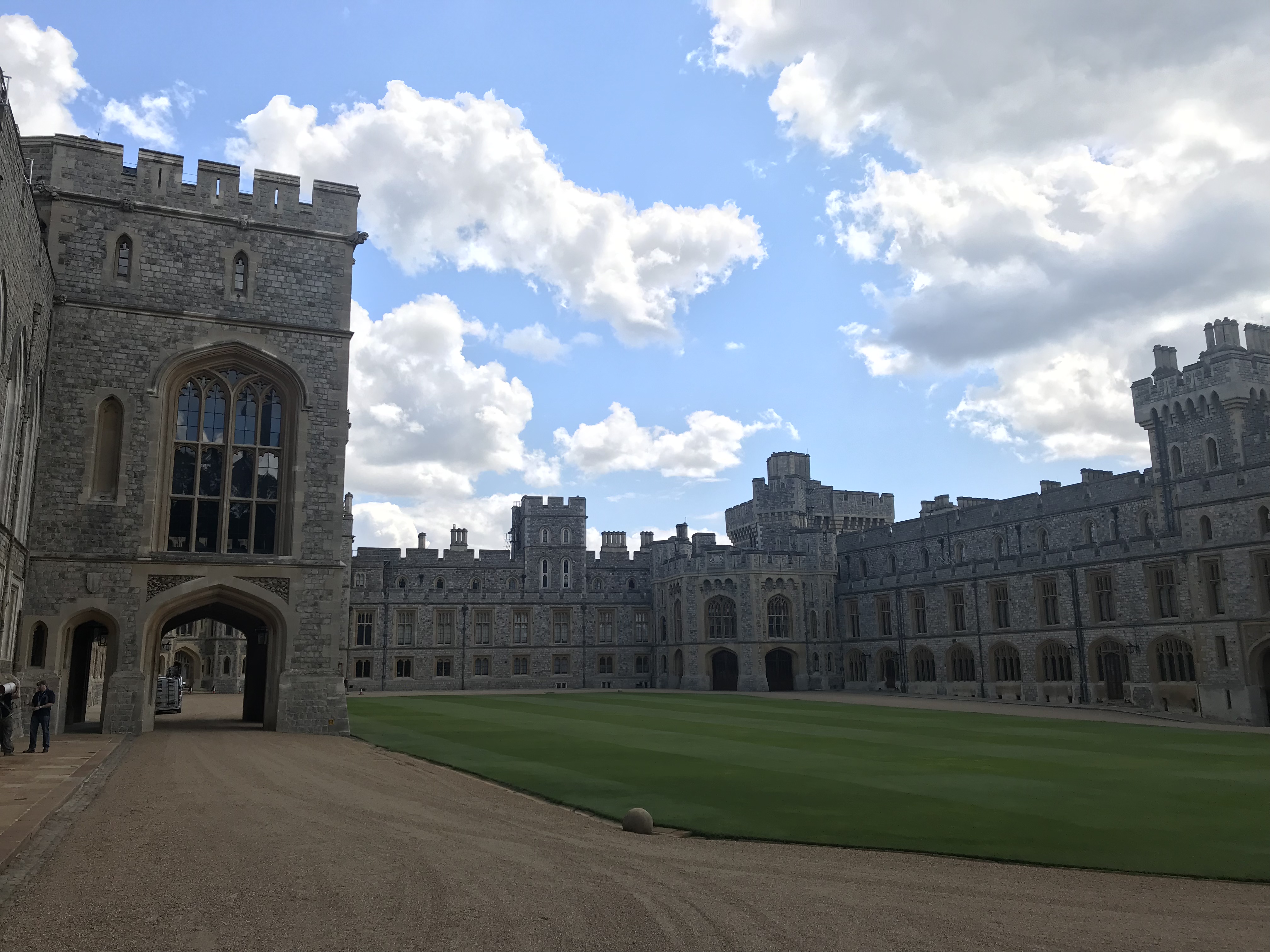 Aside from Emerson, we'd all been there before some years ago, but it was nice to return.
We reversed our journey back to London and arrived at our hotel before 4:00pm. I had some work related stuff to do before heading out to dinner at the Churchill Arms, which has remarkably good Thai food vs. a more traditional pub menu. This was my properly spicy pork stir-fry: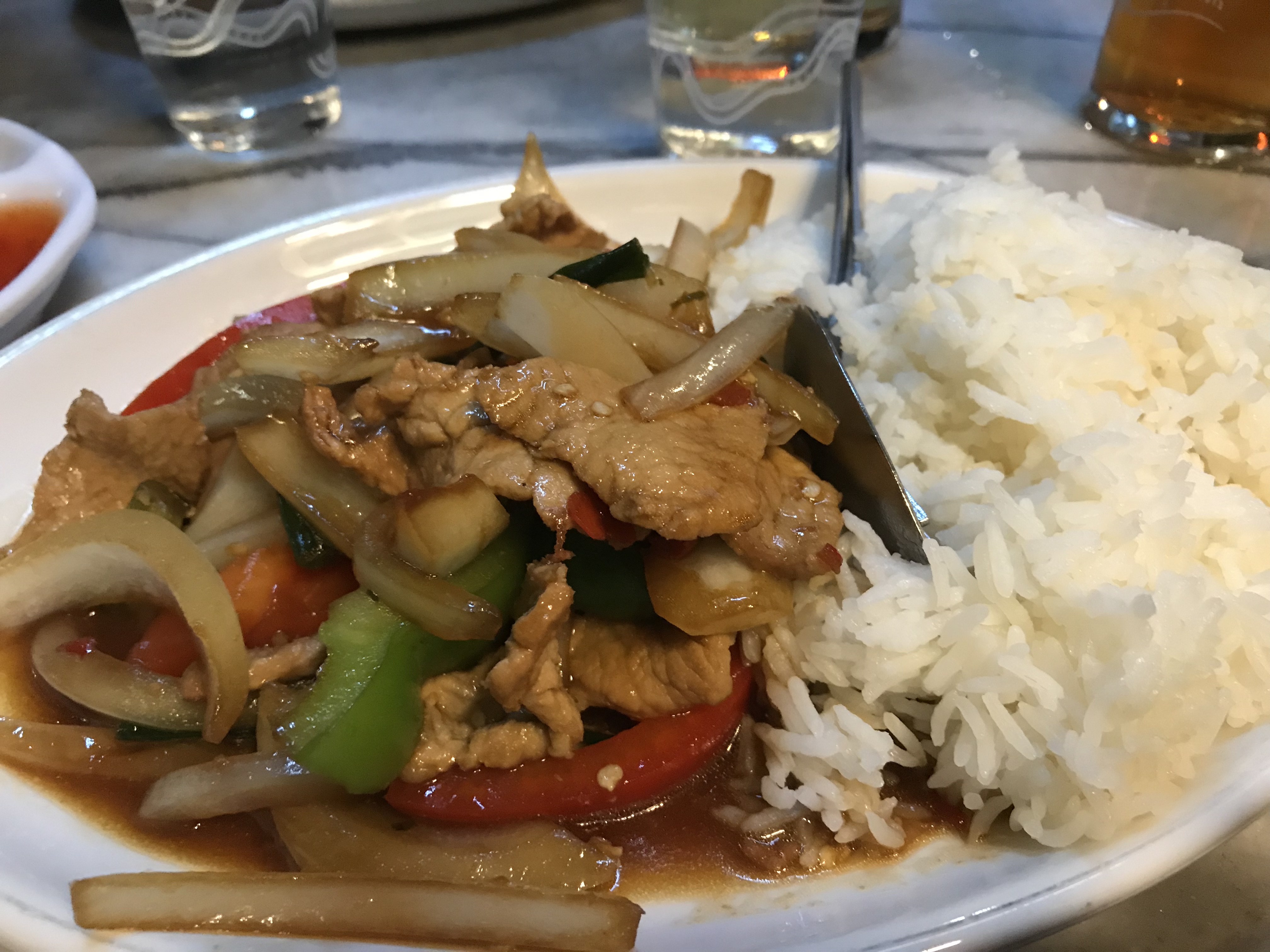 After dinner, we stopped at Caffe Concerto on High Street Kensington for some sumptuous desserts. Here's my pistachio cake: