After a number of cloudy and rainy days in Rome, we awoke to a sun-kissed sky in the Cote d' Azur.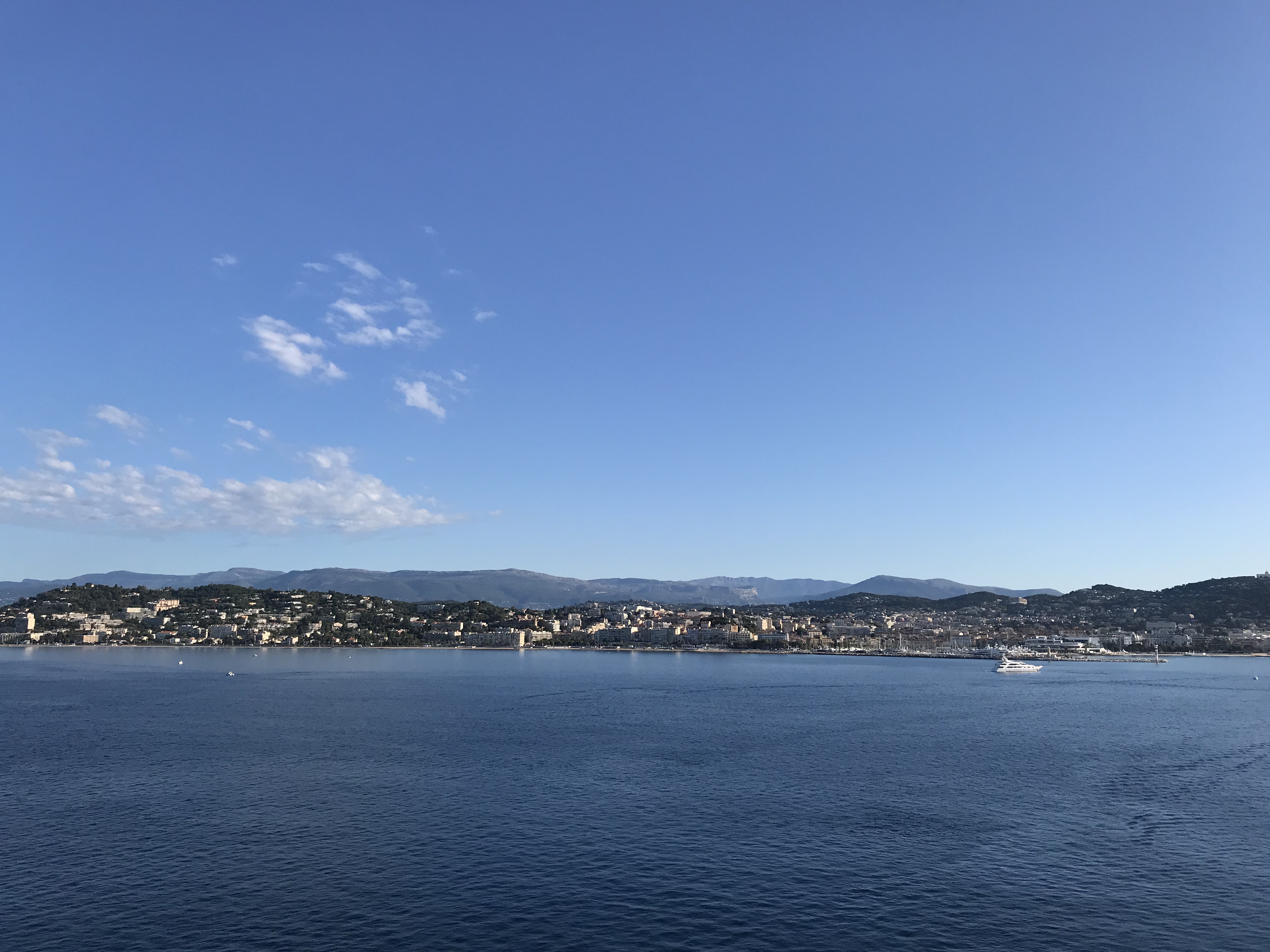 Having been to this part of the world a few times, we didn't feel especially rushed to take the first tender ashore (though we had priority tickets) nor did we feel the need to rush out of town to places like Nice or Monaco (been there, done that).
Nope, we decided to spend a leisurely day in Cannes itself, exploring the seaside town and enjoying a nice lunch.
The waterfront is swoon-worthy in terms of its beauty and its yachts.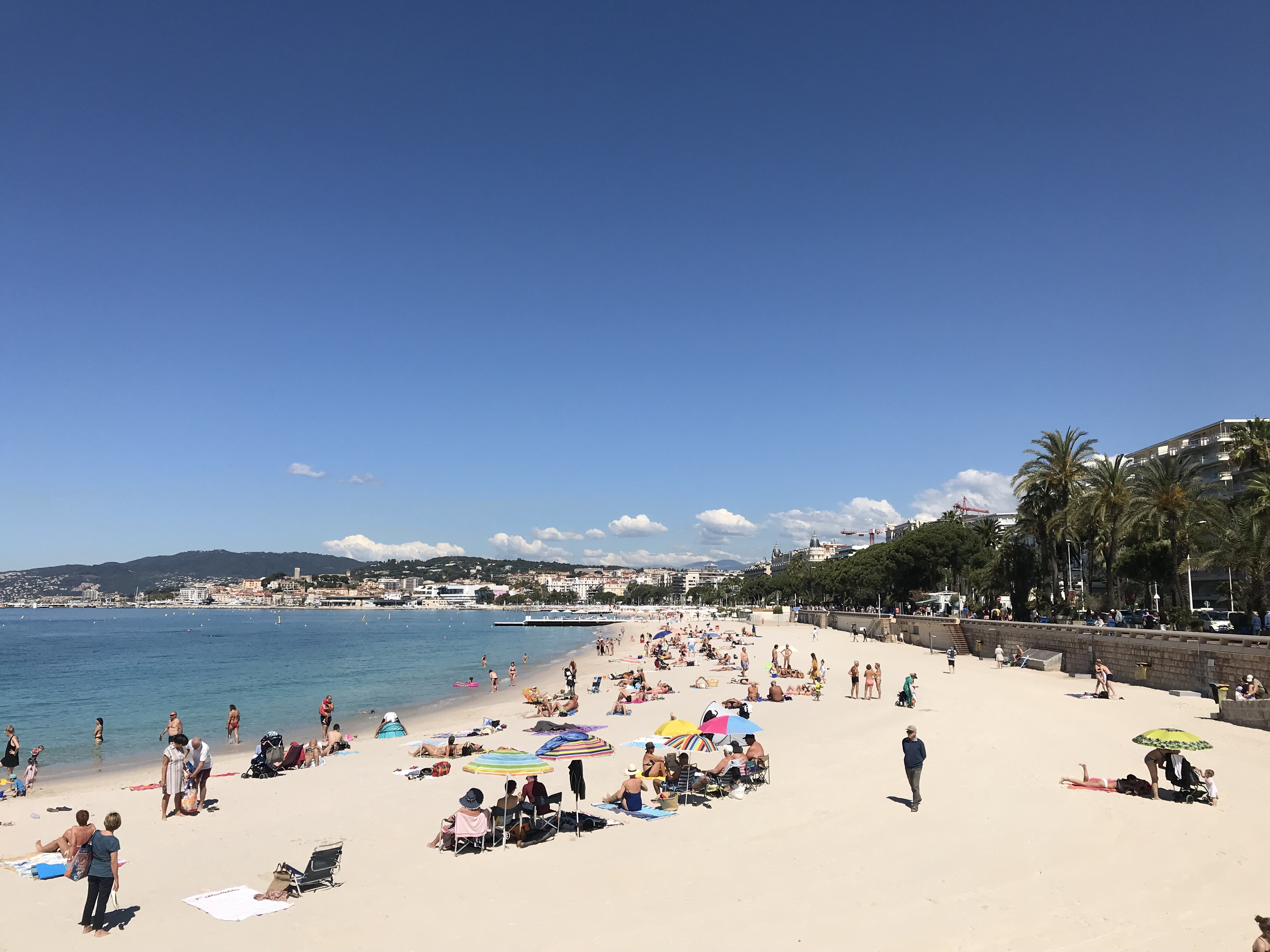 Like this Azimut:
The location of its famous film festival is a bit less visually attractive: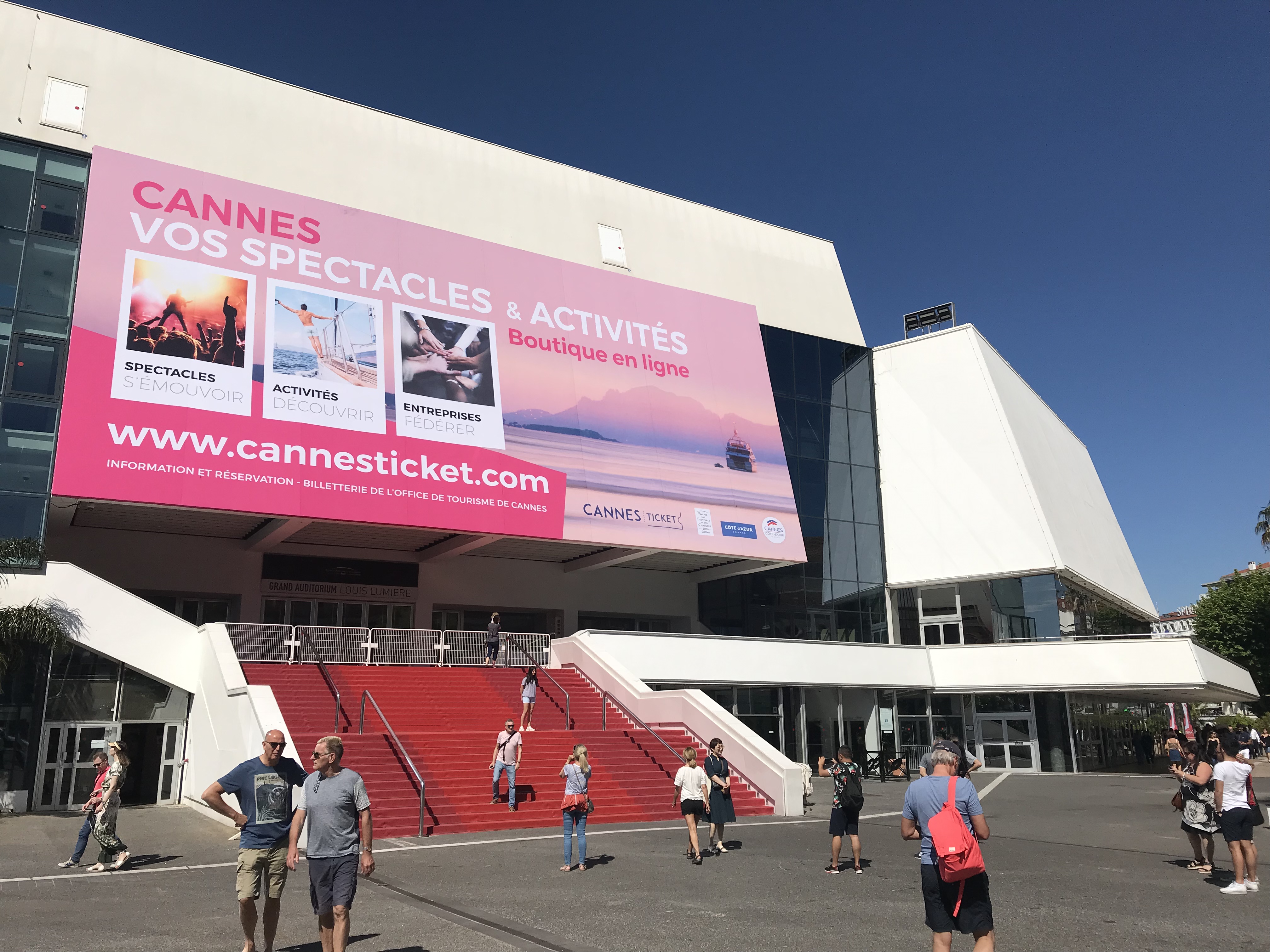 The road along the beachfront is lined with luxury hotels and shops, as well as chic and expensive bars and restaurants overlooking the bay. I guess if you're going to spend $35-40 to eat a hamburger this isn't a bad spot in which to do it.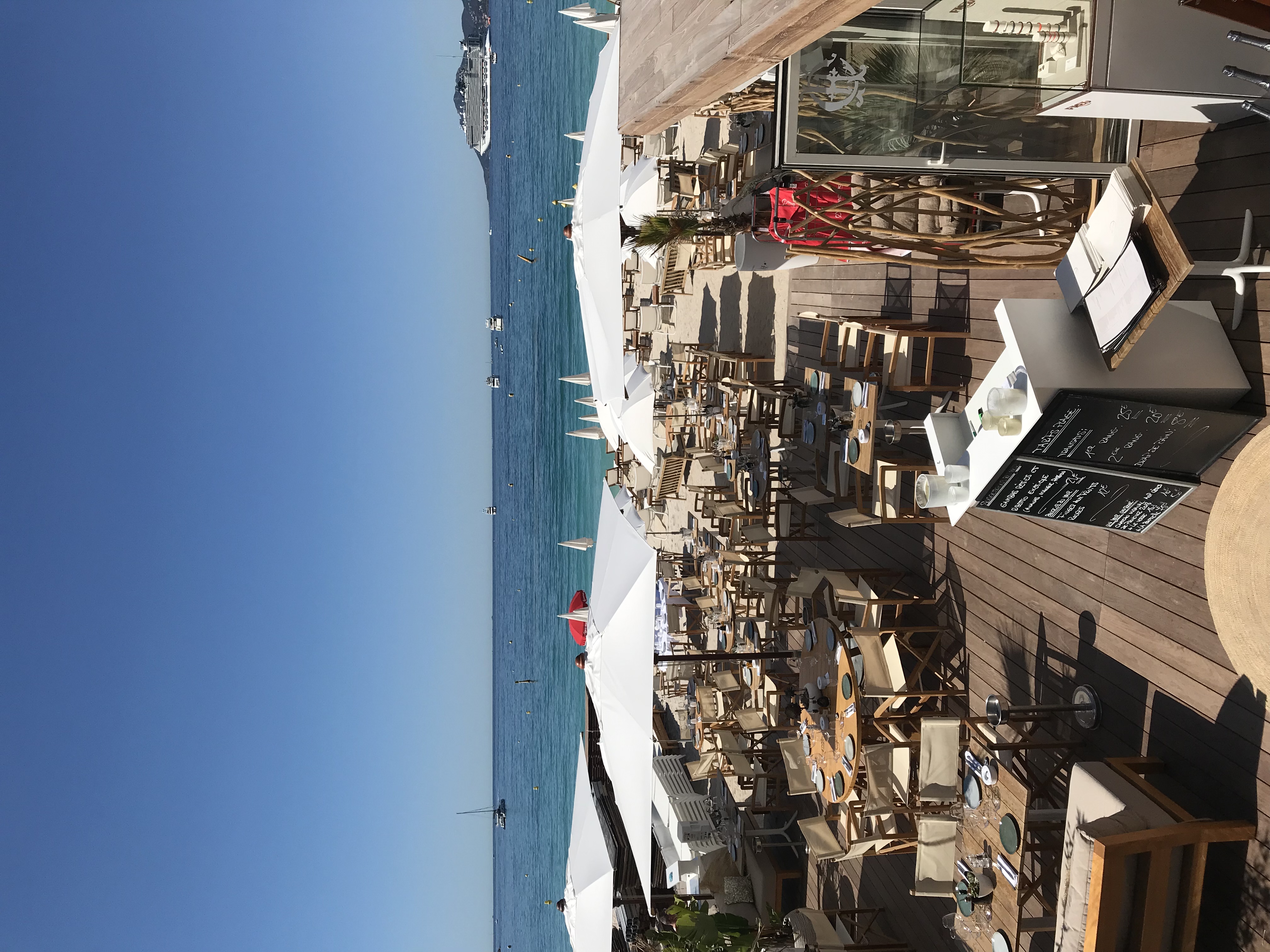 For our part, however, we found a nice wine bar that was a few blocks inland that was quite enjoyable for eating a a cheese and charcuterie plate washed down by a nice glass of a dry Provençal rose.
In the mid-afternoon, we walked up to the oldest part of town for sweeping views of the city and bay: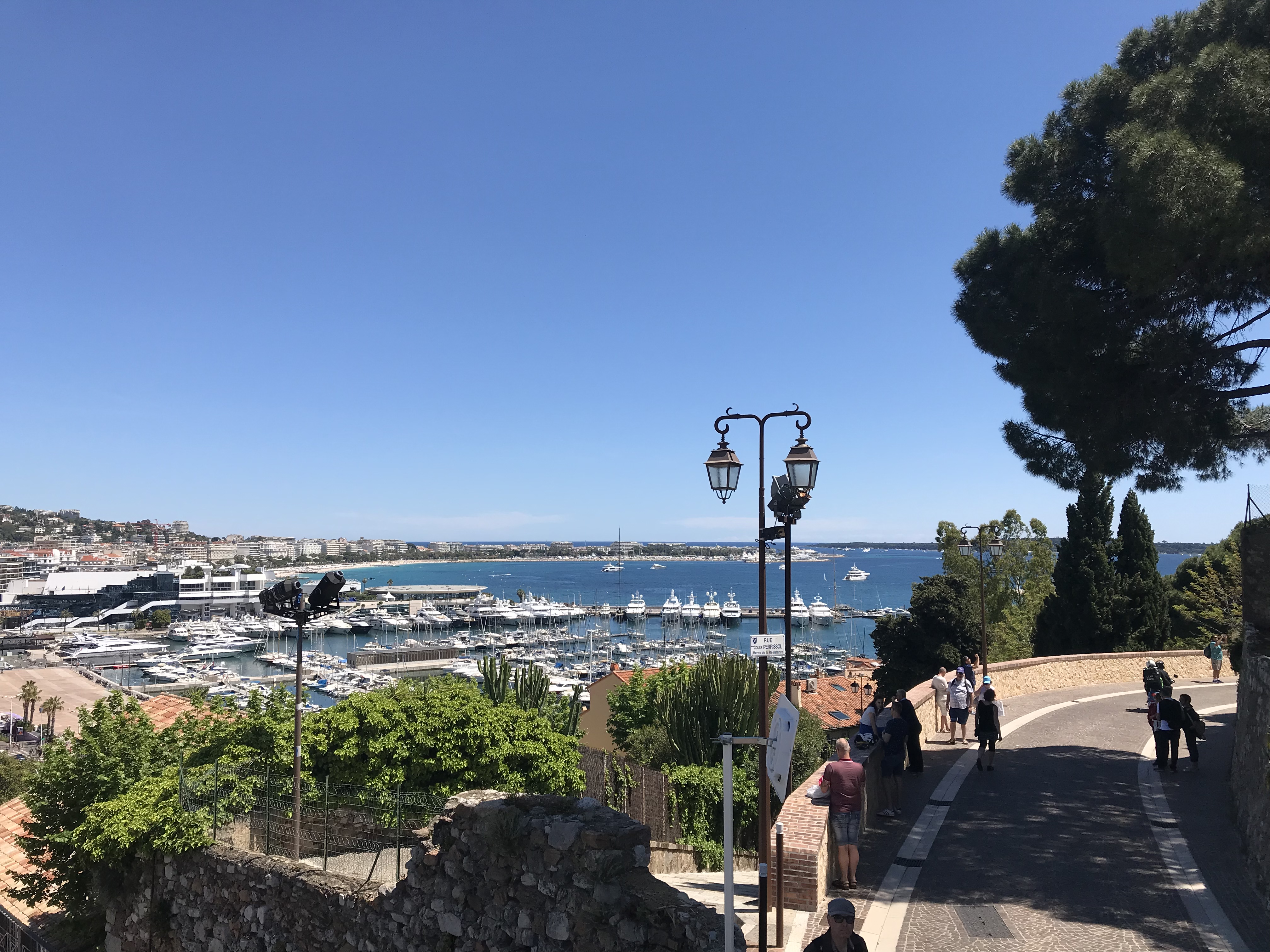 Back aboard ship, we enjoyed dinner at the Butcher's Cut, which is Seaview's speciality steak restaurant. Libby and I ate for free as one of our Voyager's Club Black level membership benefits. The dining experience was otherwise $39/pp. for a three course meal with additional charges for various "upgrades" and/or the option to pay even more to order entirely a la carte.
Truthfully, speciality dining aboard ships had become increasingly expensive. While it's often far superior to the included fare, I find it increasingly to be less good value for money. But, we can afford it and enjoy it… so c'est la vie, I suppose.