Today's the last day of our cruise but certainly not the least as we're docked in La Spezia from which folks could opt to visit Florence, Pisa, or the Cinque Terre (our destination) amongst other places.
We left the ship around 8:30, took a shuttle bus out of the port, and then a taxi (€15 euro, maybe a rip off?) from the cruise terminal to the train station, which saved us a 30 minute, uphill walk.
Once at the train station, I bought us Cinque Terre Train Cards, which included unlimited train transport, bathrooms, WiFi, and use of the trails within the Cinque Terre National Park. This was €58 euro for the four of us (including a book) — which was about the cost of a single "on your own" excursion organized by the ship. Of course, it put the burden on us to "figure things out," but that was no problemo to me. The trains just run in two directions and the villages are only a few minutes apart.
We opted to take start at the most distant village and work our way back, which minimized our return travel time (in case… whatever happened).
The train journey isn't very scenic. Most of your time is spent in tunnels. Indeed, you only get brief views of the villages and seaside at the stations themselves… assuming you didn't stop in a tunnel there too!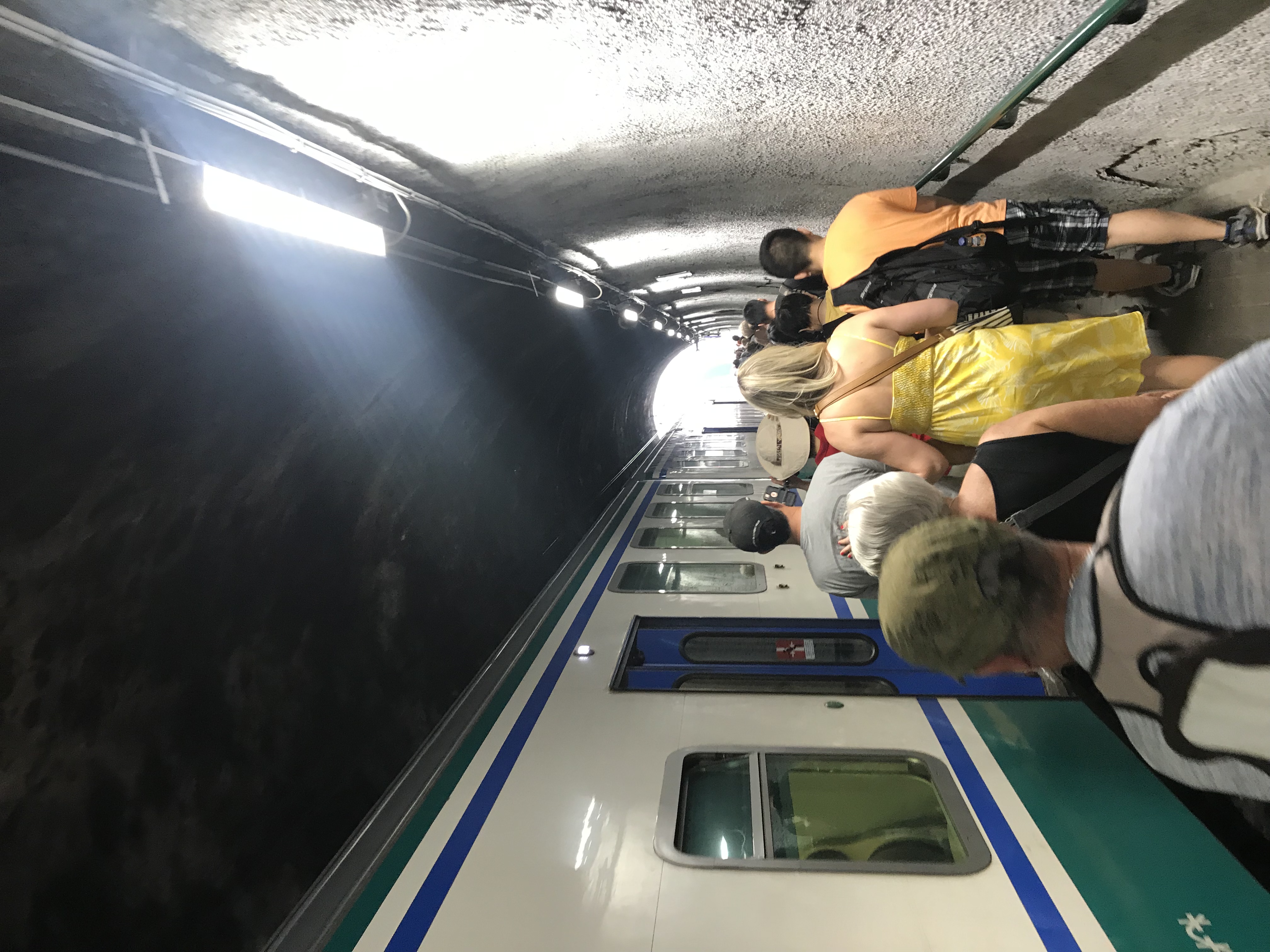 Our first stop was at Monterosso al Mare, which is the flattest of the villages and seemed to have the most beach / coastline too.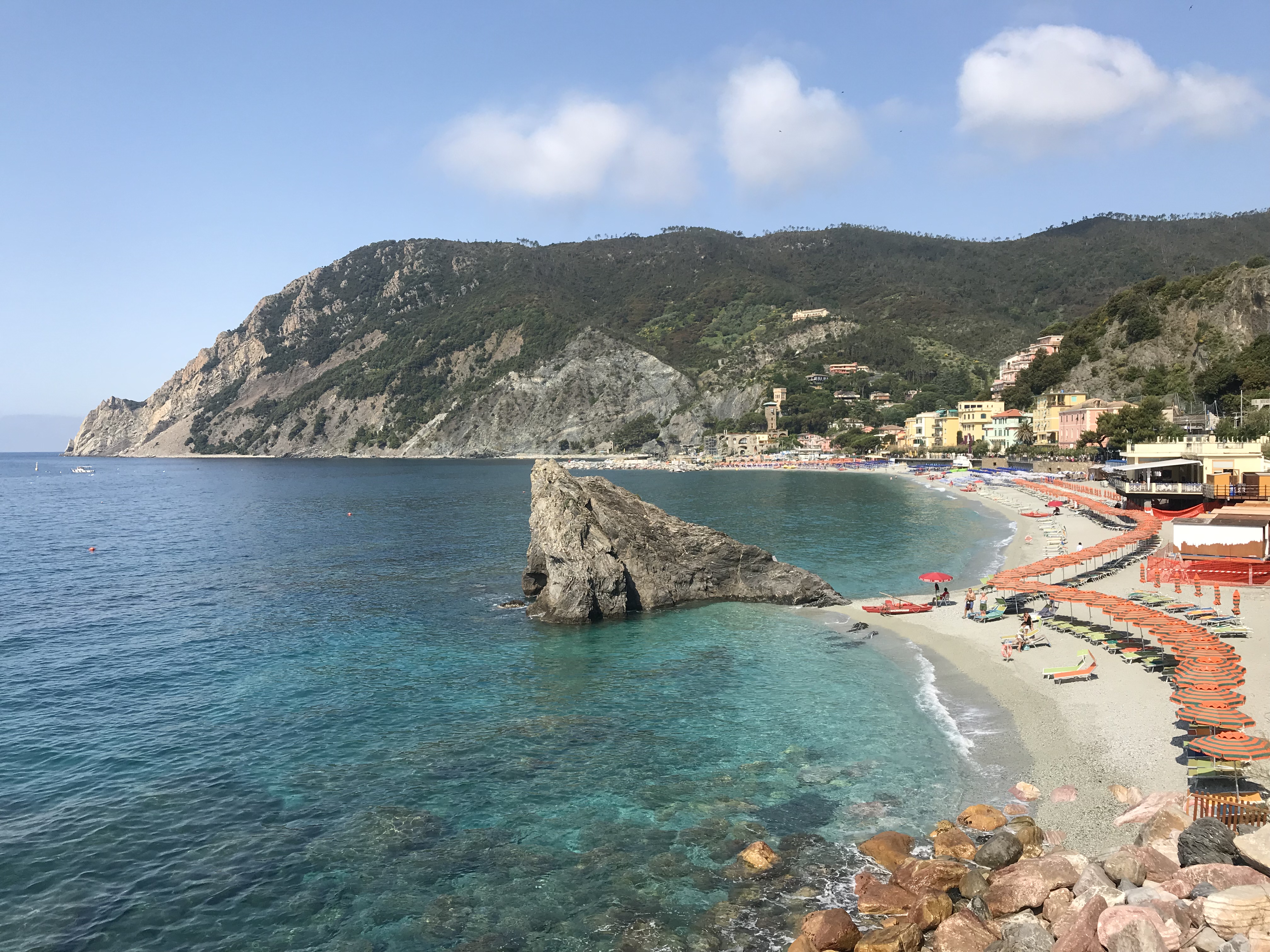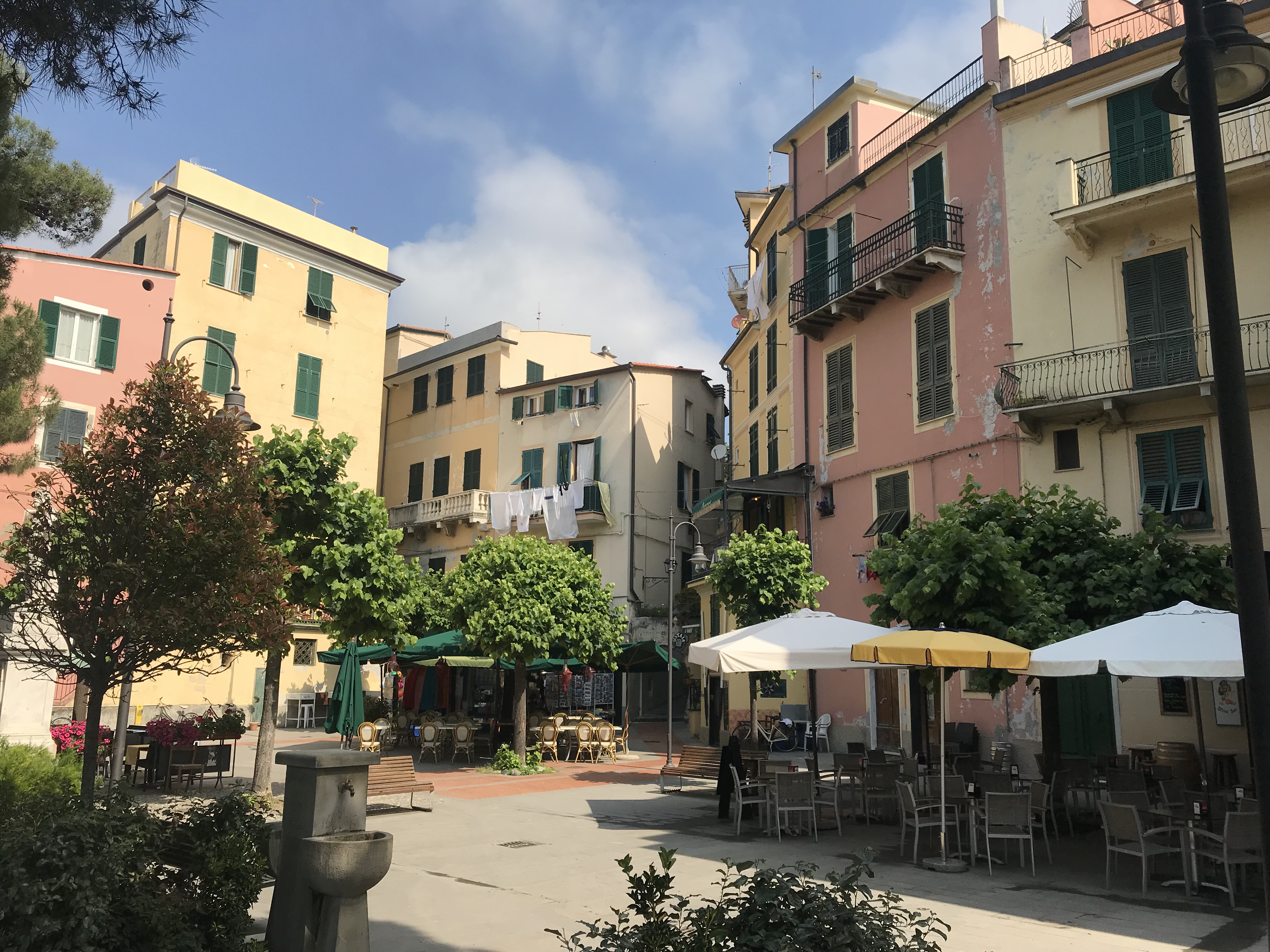 Next we moved on to Vernazza with its attractive natural harbor: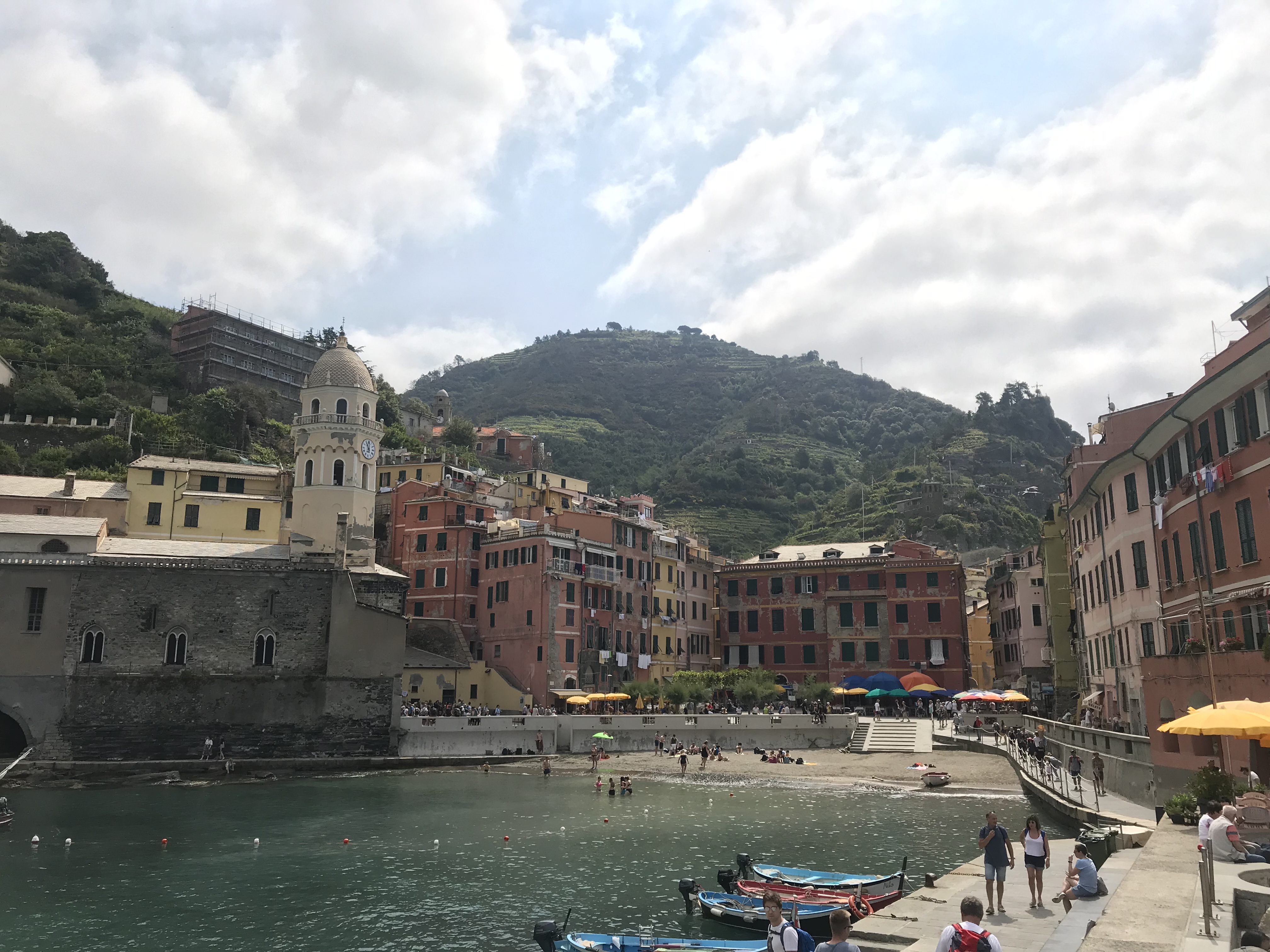 We then skipped Cornilgia in the interest of time, as the trains run every 30 min or so. Thus, one wants to be judicious about hops on and off lest you waste a lot of time in the stations.
Instead, we moved on to Manarola, where we enjoyed a lovely fried calamari and potato lunch while walking around the village and along the cliff side walkway: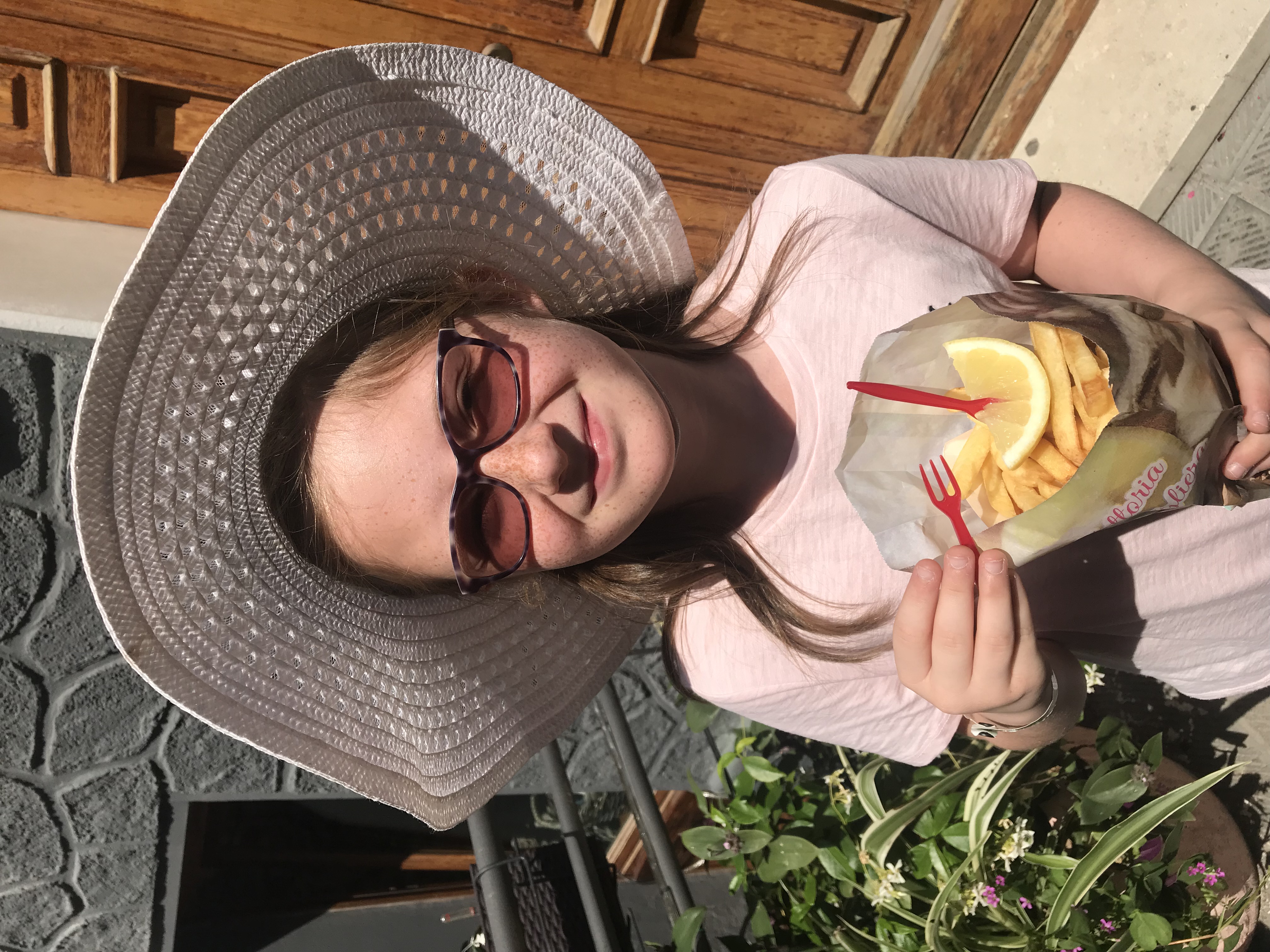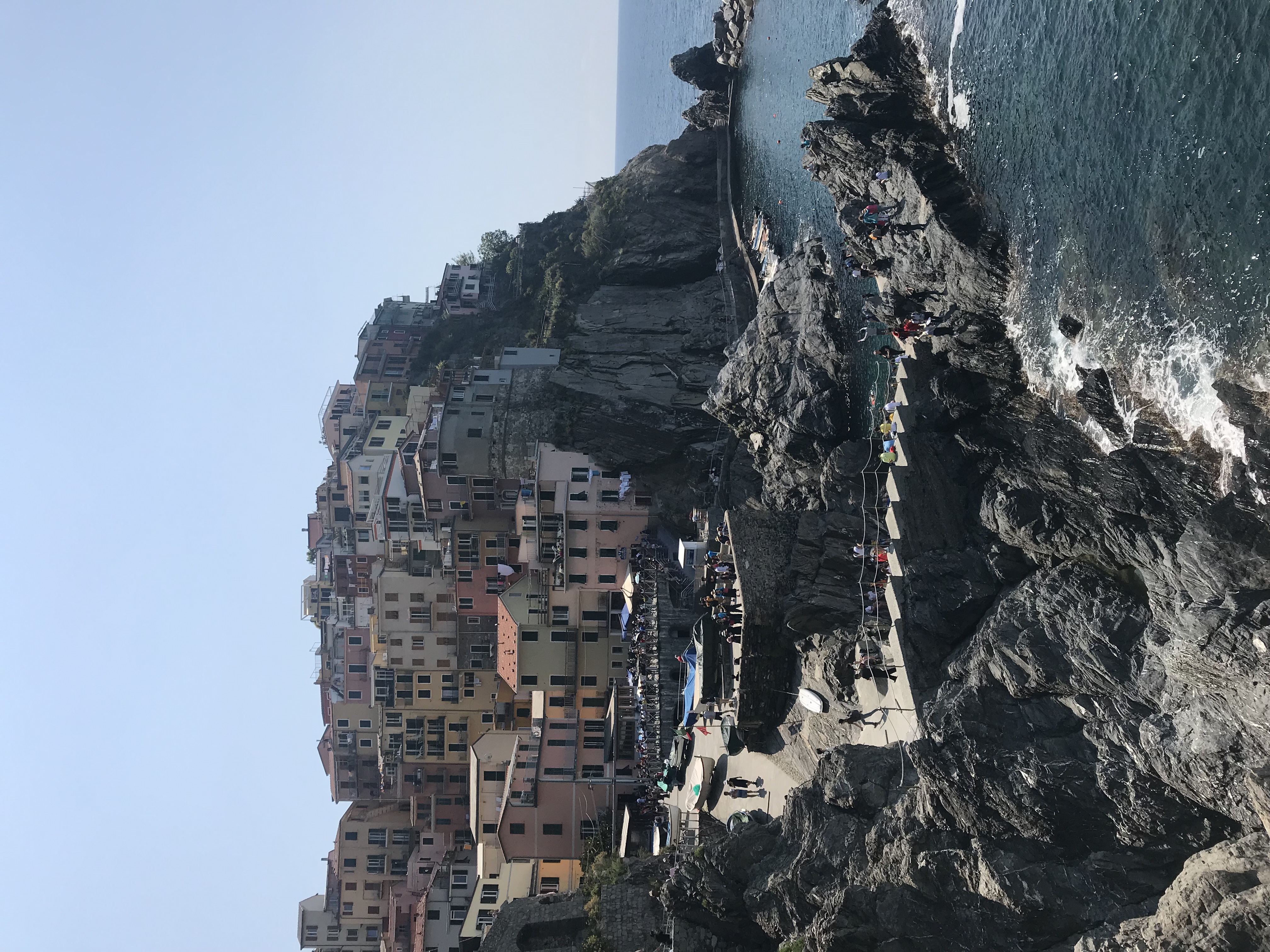 Or, final stop was in Riomaggiore for a look around (and some dessert — always good to have a traveling feast):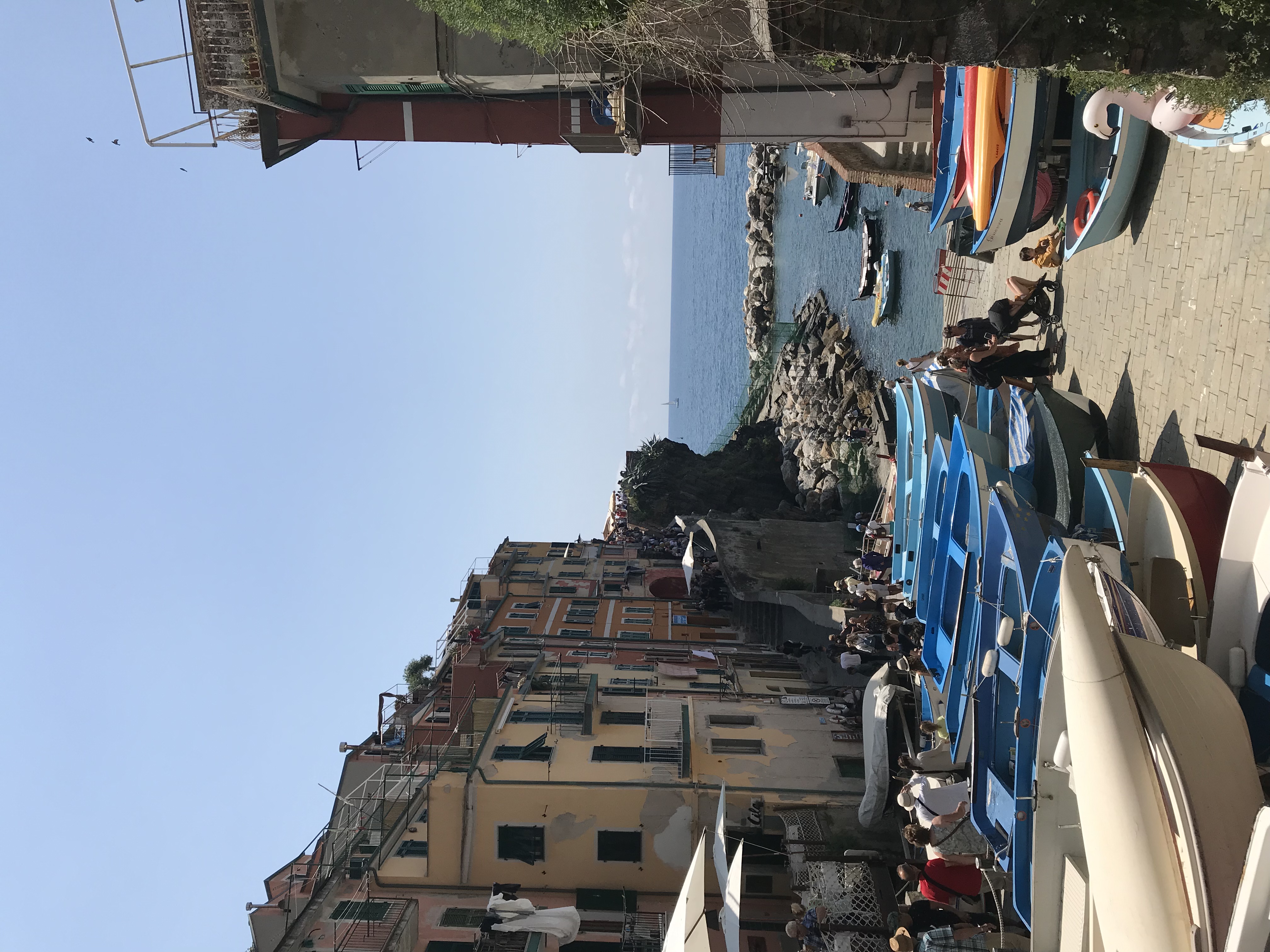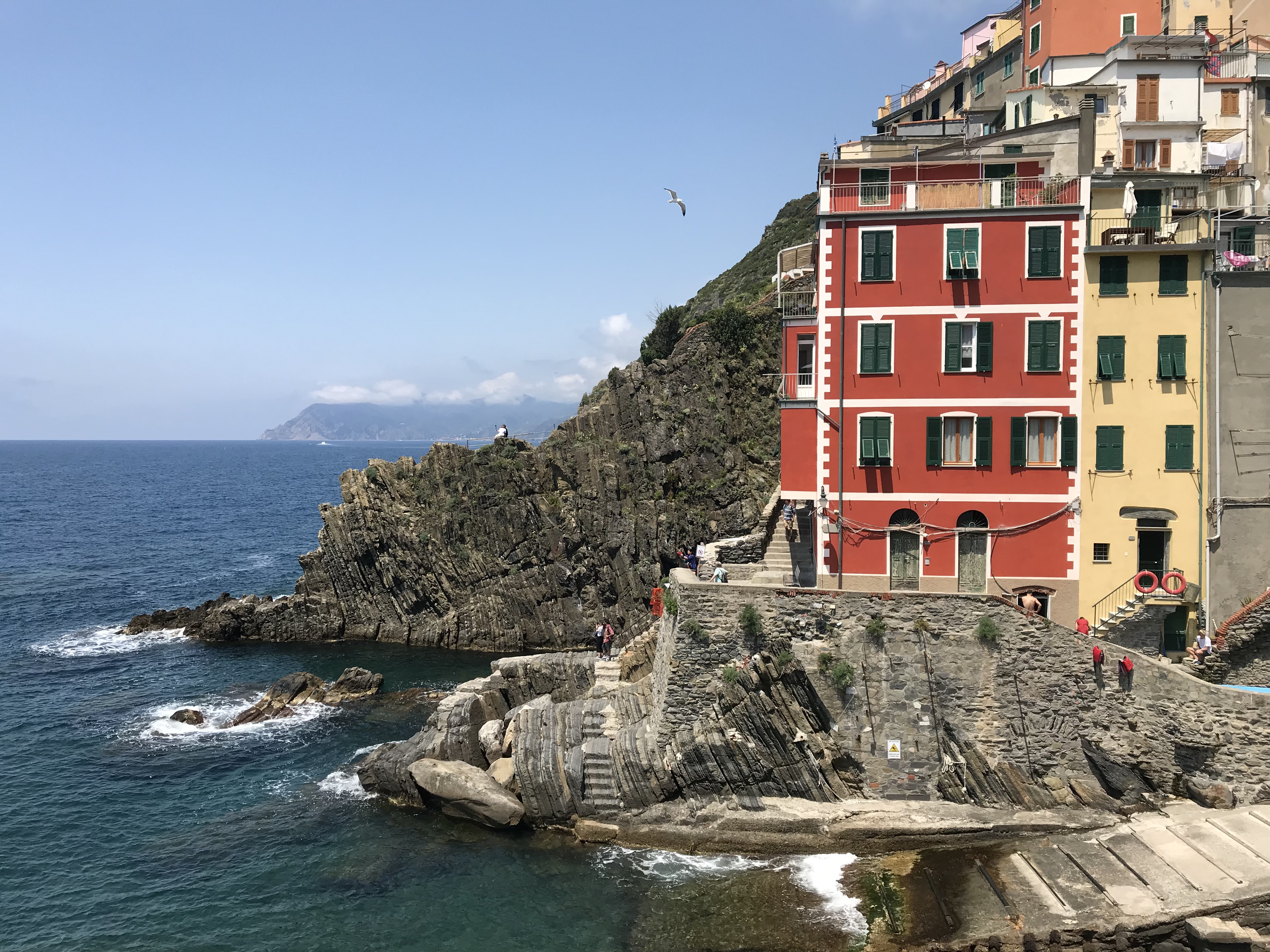 We then boarded one of the trains for our quick trip back to La Spezia. Since we had enough time remaining before our ship was scheduled to depart, we ambled down through the town and along the water front to the cruise terminal. Like Genoa, this feels like a real, "lived in" place too. It doesn't get a lot of attention from the guidebooks, but we thought it was a perfectly nice town and could have happily spent more time exploring it.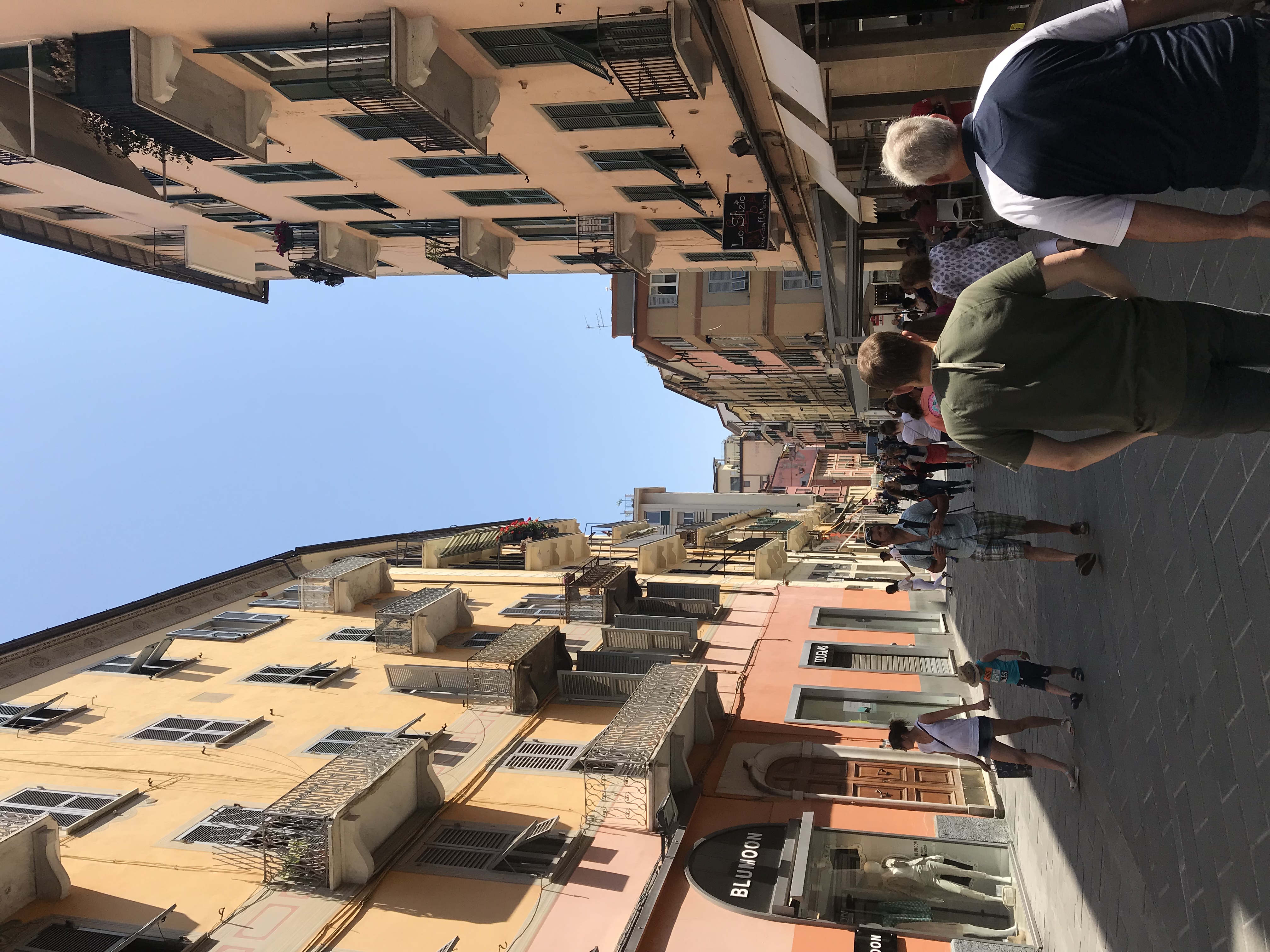 I really like days like today when we see lots of new things and I get to put my travel skills to good use. That's always especially fun… savoring both the place and my small victories as a traveler of the world.
We grabbed a quick dinner at the buffet and otherwise spent the rest of the evening getting ready to depart the ship in the morning.
Work continued to be a source of interruption and frustration for me, as it's been for most days of this trip. I'm planning to avoid that in the future, if at all possible, as I'm gone a lot for work anyway so would rather be fully present when I am with Libby and Emerson.