As with Palma, today's arrival in Ajaccio was in the afternoon due to our transit back across the Mediterranean. As it happened, this was fine since much of Ajaccio was closed on a Sunday. However, two major major sights that we intended to visit were open: the Fesch Museum (with the largest collection of Italian paintings in France after the Louvre) and Napoleon's childhood home (Maison Bonaparte).
The waterfront of the historic city center is very attractive: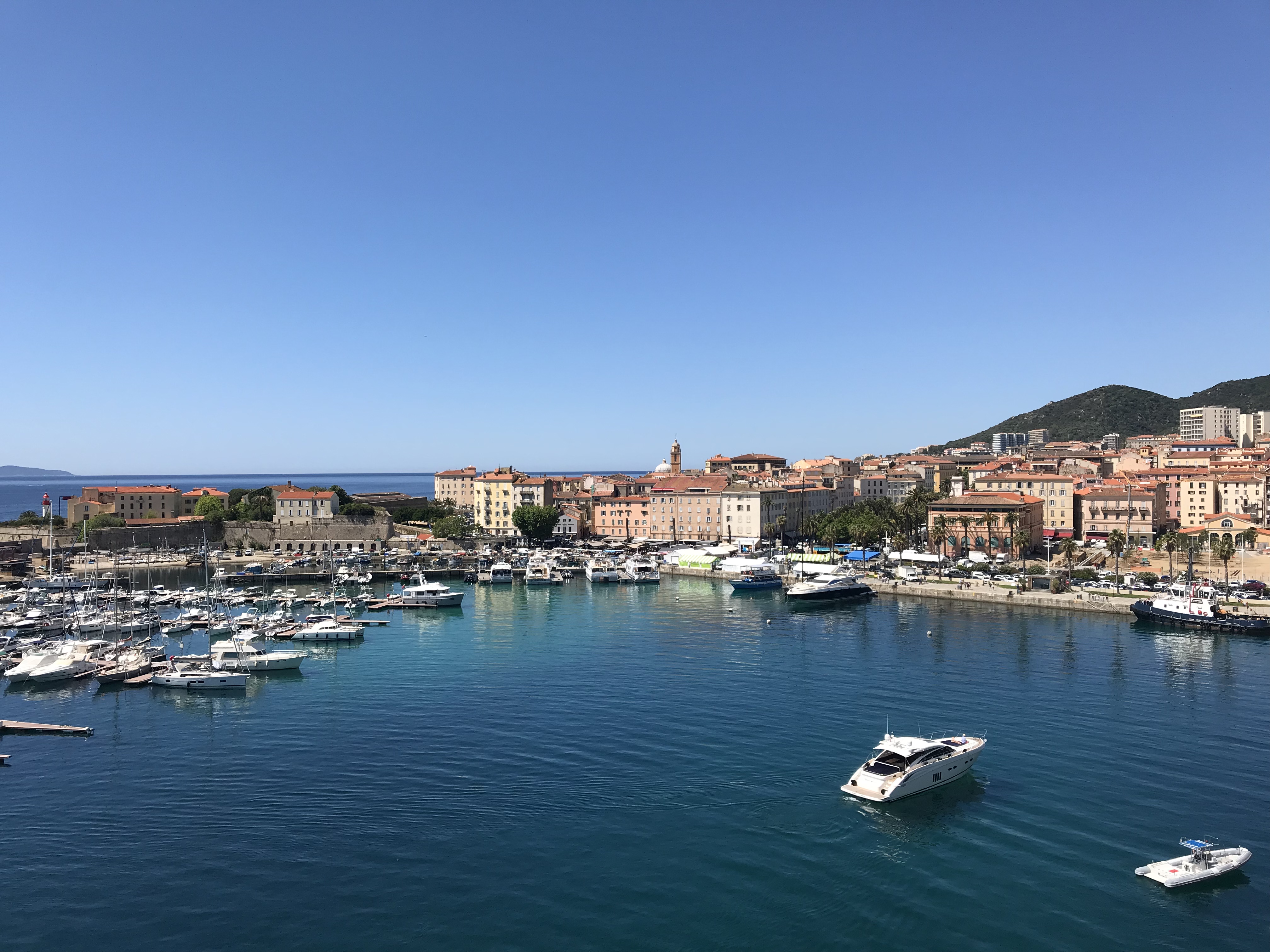 The Fesch Museum was mercifully uncrowded and contained a number of high quality works by artists both familiar and unfamiliar to me.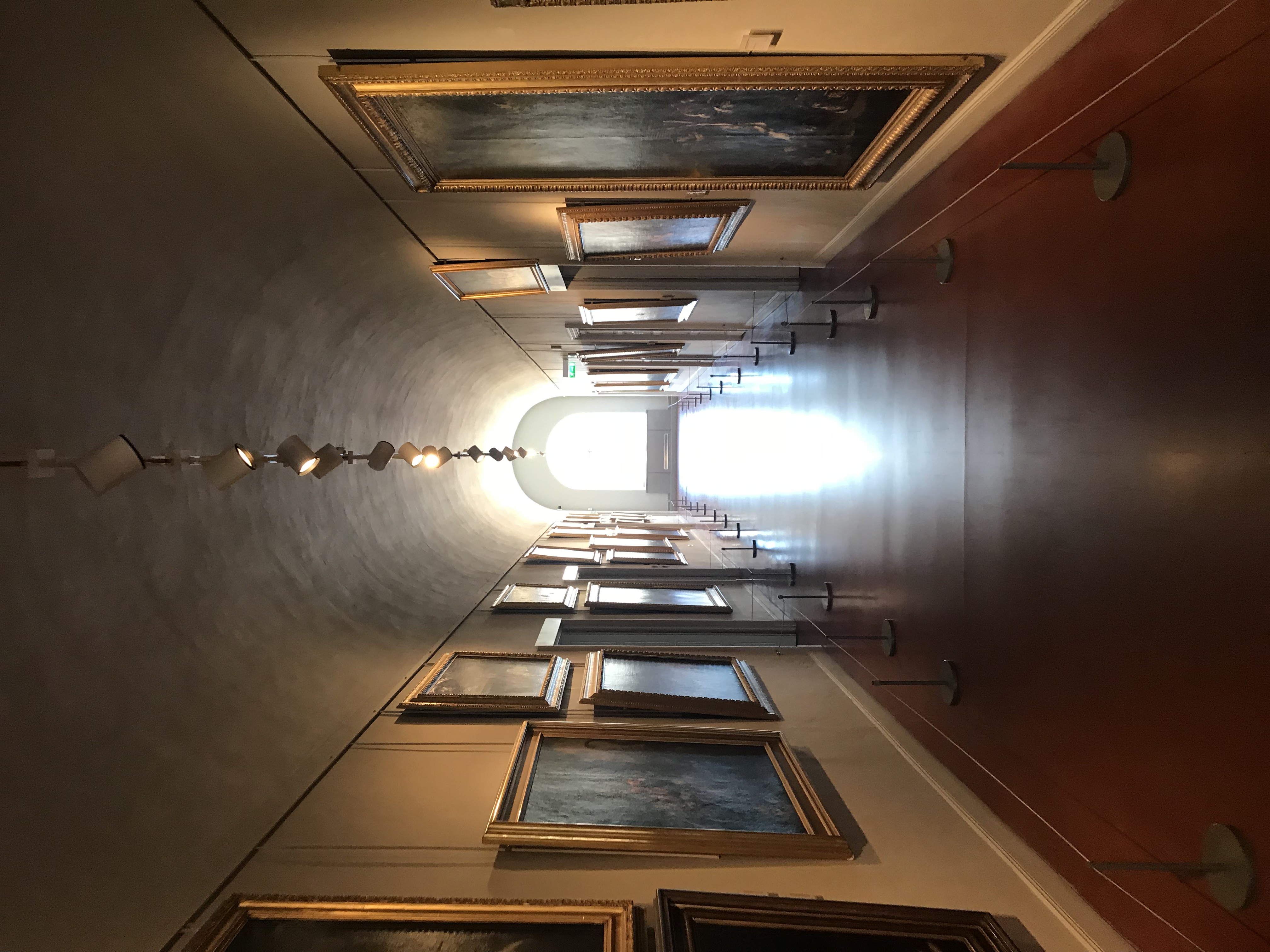 Maison Bonaparte was a bit less exciting in part because the explanations were entirely in French and also the smaller space was a bit more crowded with tourists. Nonetheless, it was interesting to see (though not Angelina Jolie's handprints in concrete in Cannes interesting). 😉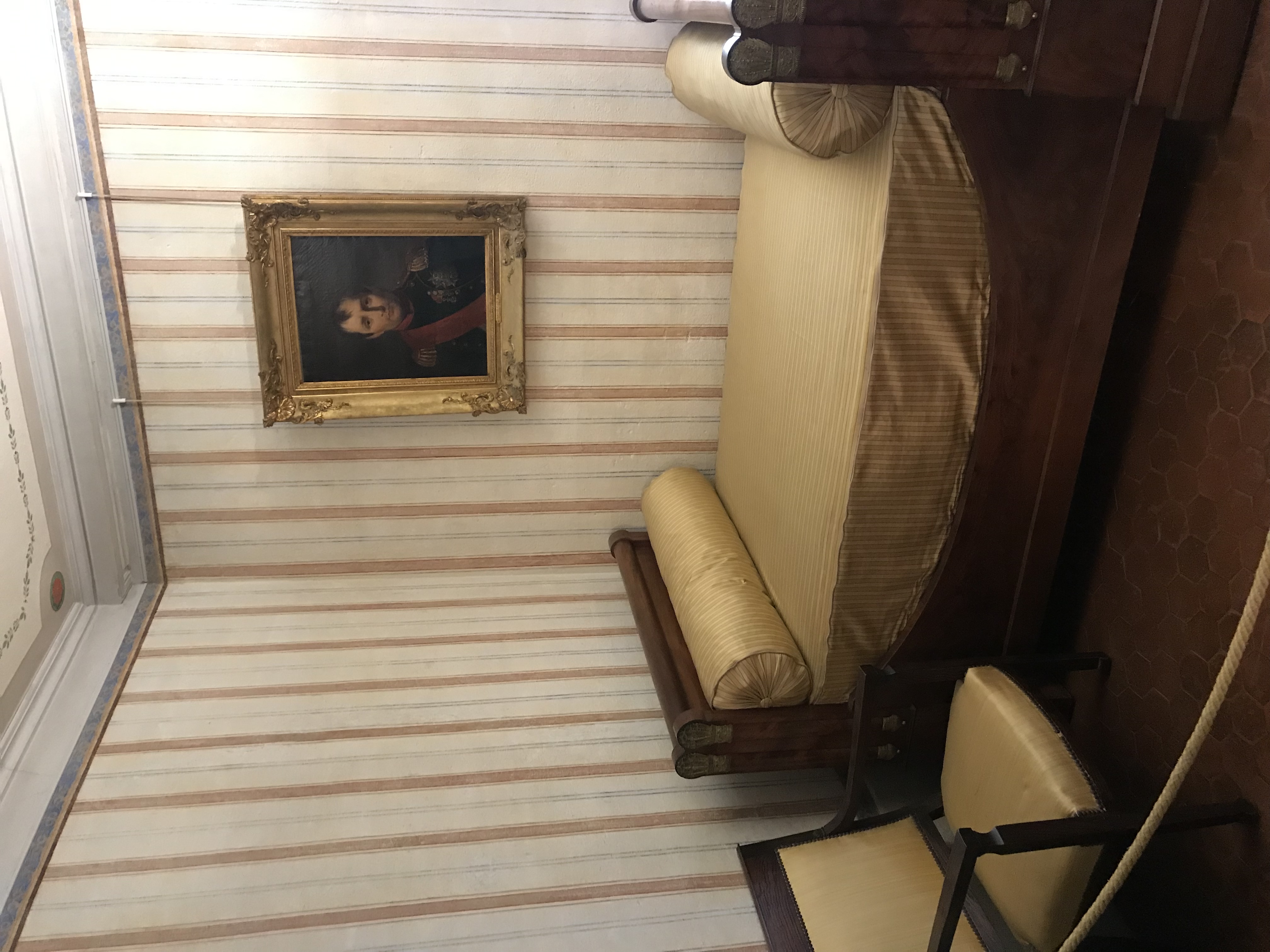 The other major sight, the town's Cathedral, was closed. So, we returned to the waterfront and enjoyed some ice cream and drinks at one of the restaurants that were open on the quay: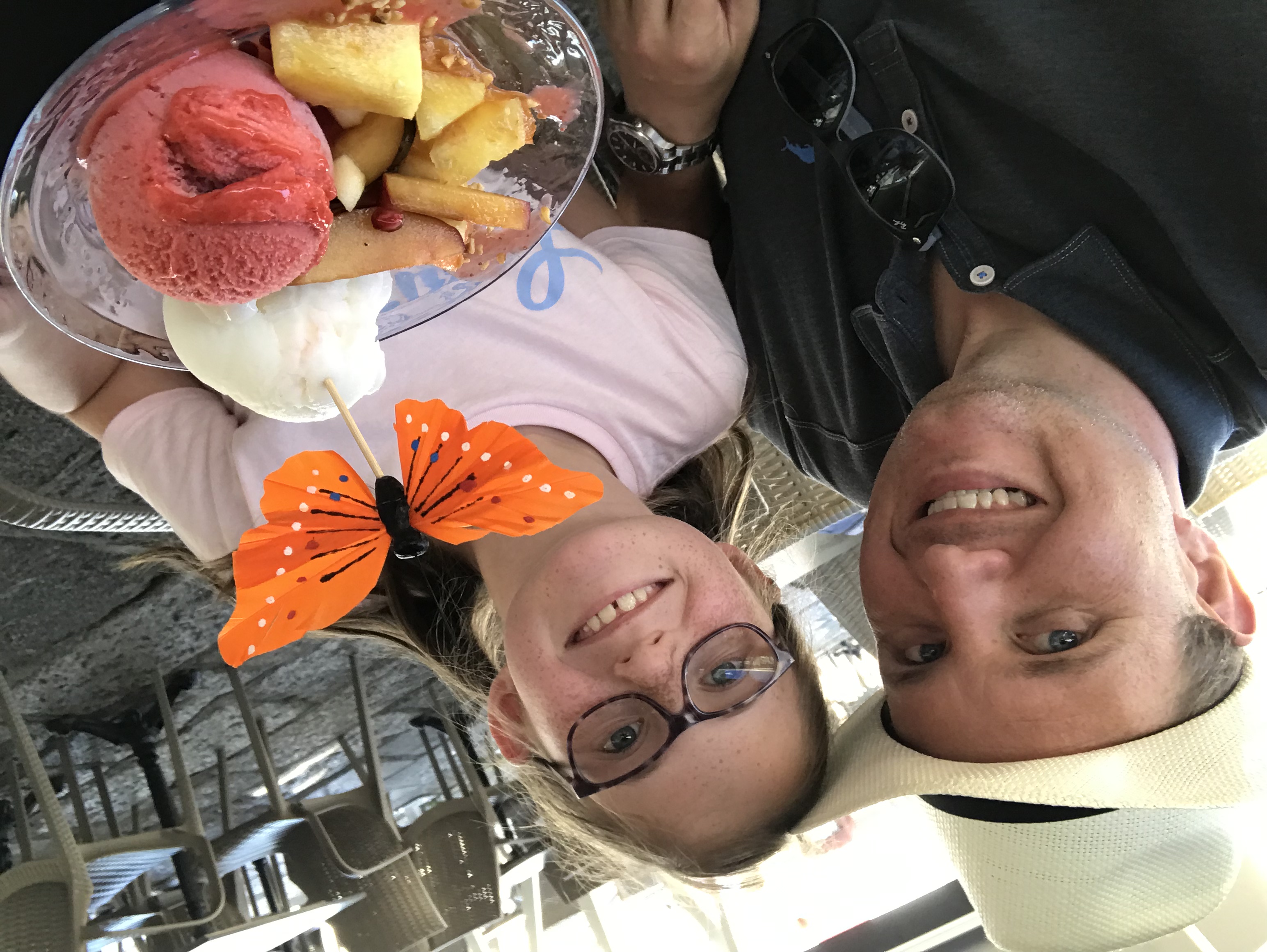 Today's Box Score: +1 Country (Corsica)