Like Rome, this was our 4th trip to Barcelona and more-or-less a repeat of our other one-day visits as a port of call. Could we have done something different? Sure. But, we've found this a nice way to revisit a city that we deeply enjoy.
We started by taking a taxi to Parq Guell. Unfortunately, no tickets were available for the day (despite arriving at 9am!). Oh well. From there we walked to Sagrada Familia. Guess what? No tickets available there either. Oh well. We've visited that before too.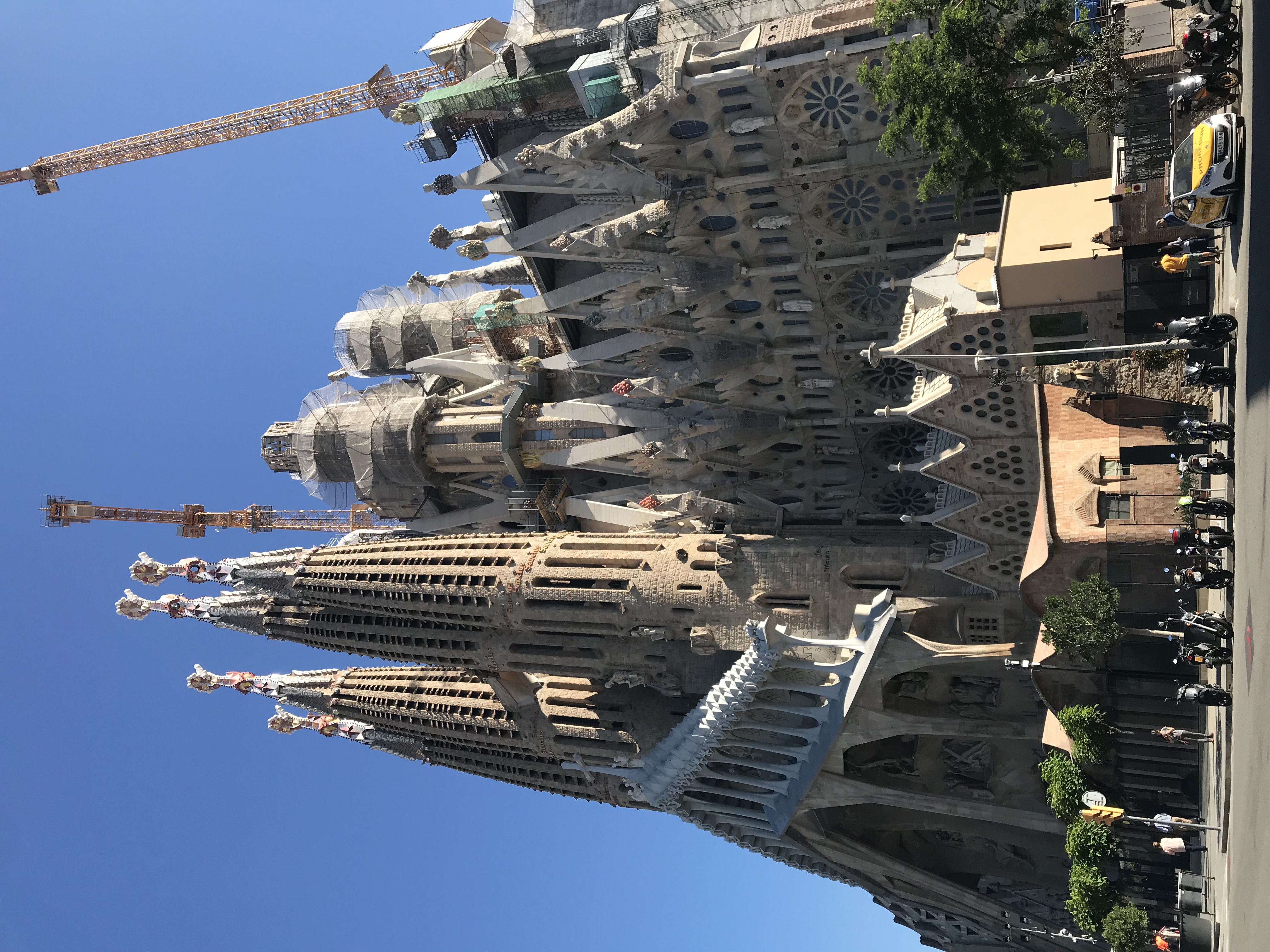 We then walked to the Eixample where we viewed a number of the Modernista masterpieces.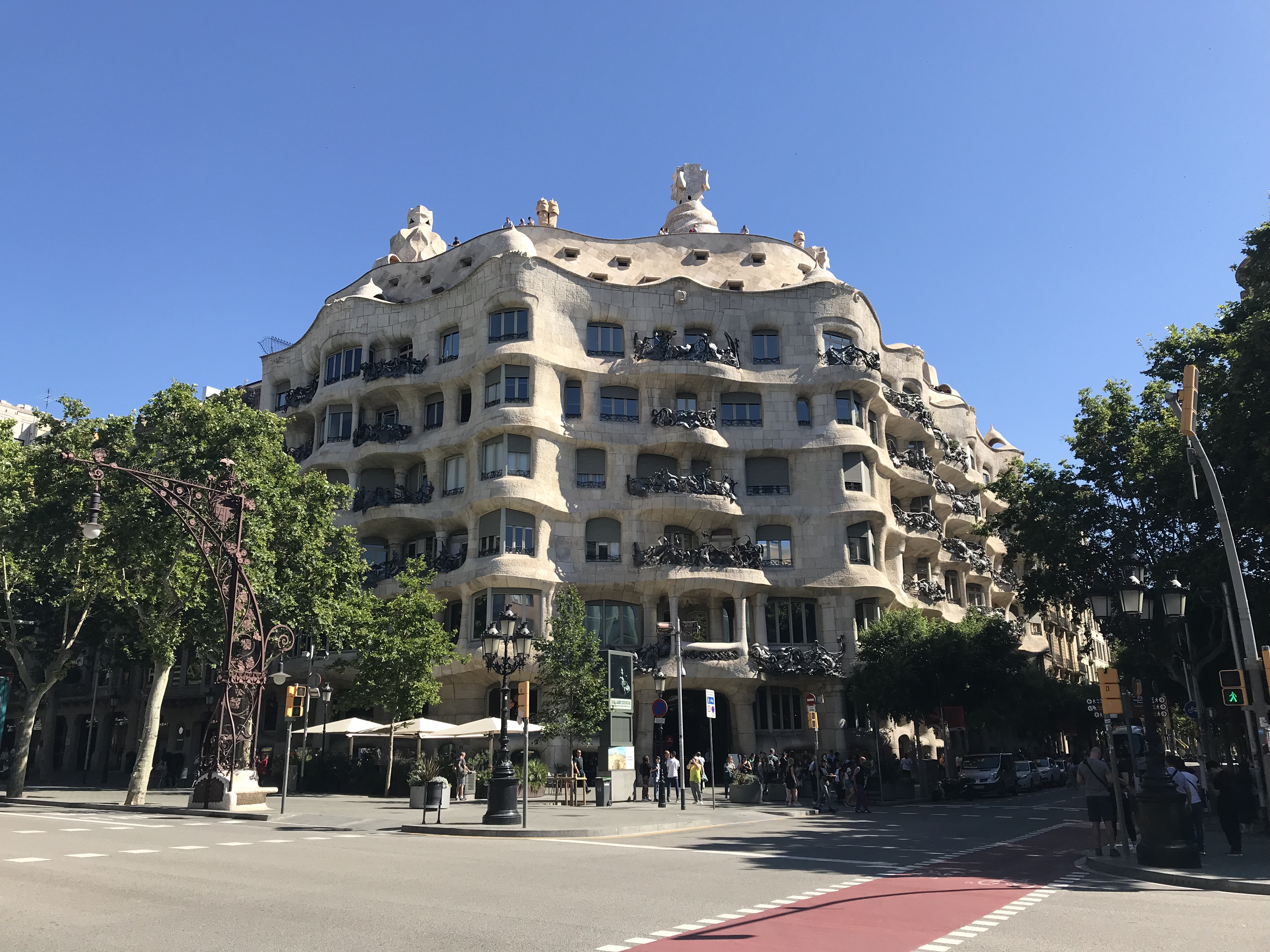 We then spent the remainder of the morning and early afternoon exploring this area and the Gothic Quarter, which is quite evocative with its narrow alleys and warren-like feel.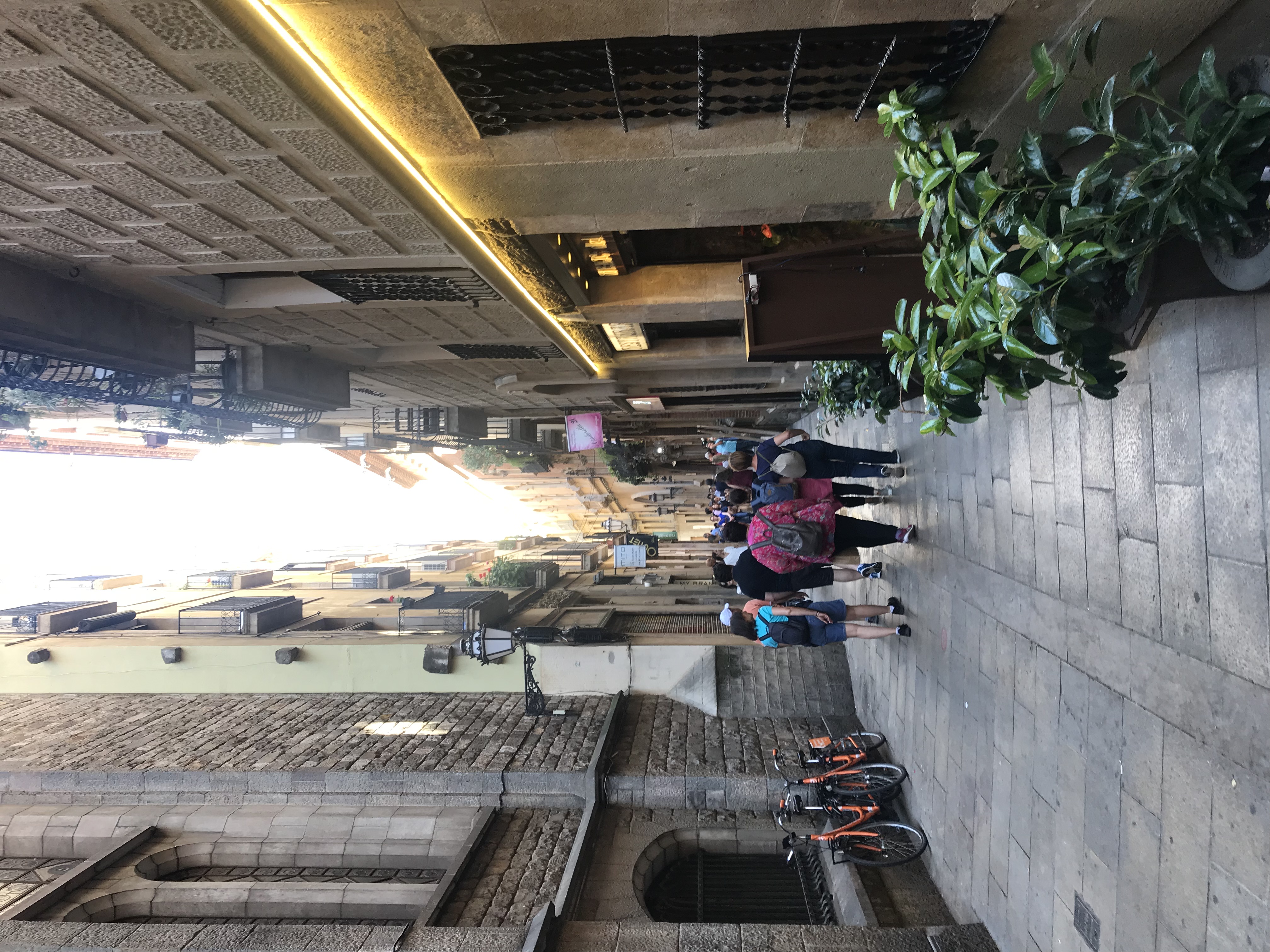 We then crossed Las Ramblas to have lunch at Guell Tapas in El Raval. Here's Libby enjoying a delicious cava (sparkling wine) sangria:
Lunch was equally good.
I think we could eat tapas every day for a month and remain happy perfectly happy.
We returned to the ship by 3:00 and had dinner in the ship's Pan-Asian restaurant by Roy Yamaguchi. I had sushi, which was great. Emerson and Mom also seemed to enjoy their dinner, but Libby didn't love her dishes (having tried them, I tended to agree they were kind of "meh" at best).