This morning we had a 9:30 reservation at the Galleria Borghese, known first and foremost for its collection of Bernini sculptures and Caravaggio paintings. It was a relatively short walk from our hotel across the Tiber, though it involved hiking up the steps from the Piazza del Popolo.
The view is worth the effort: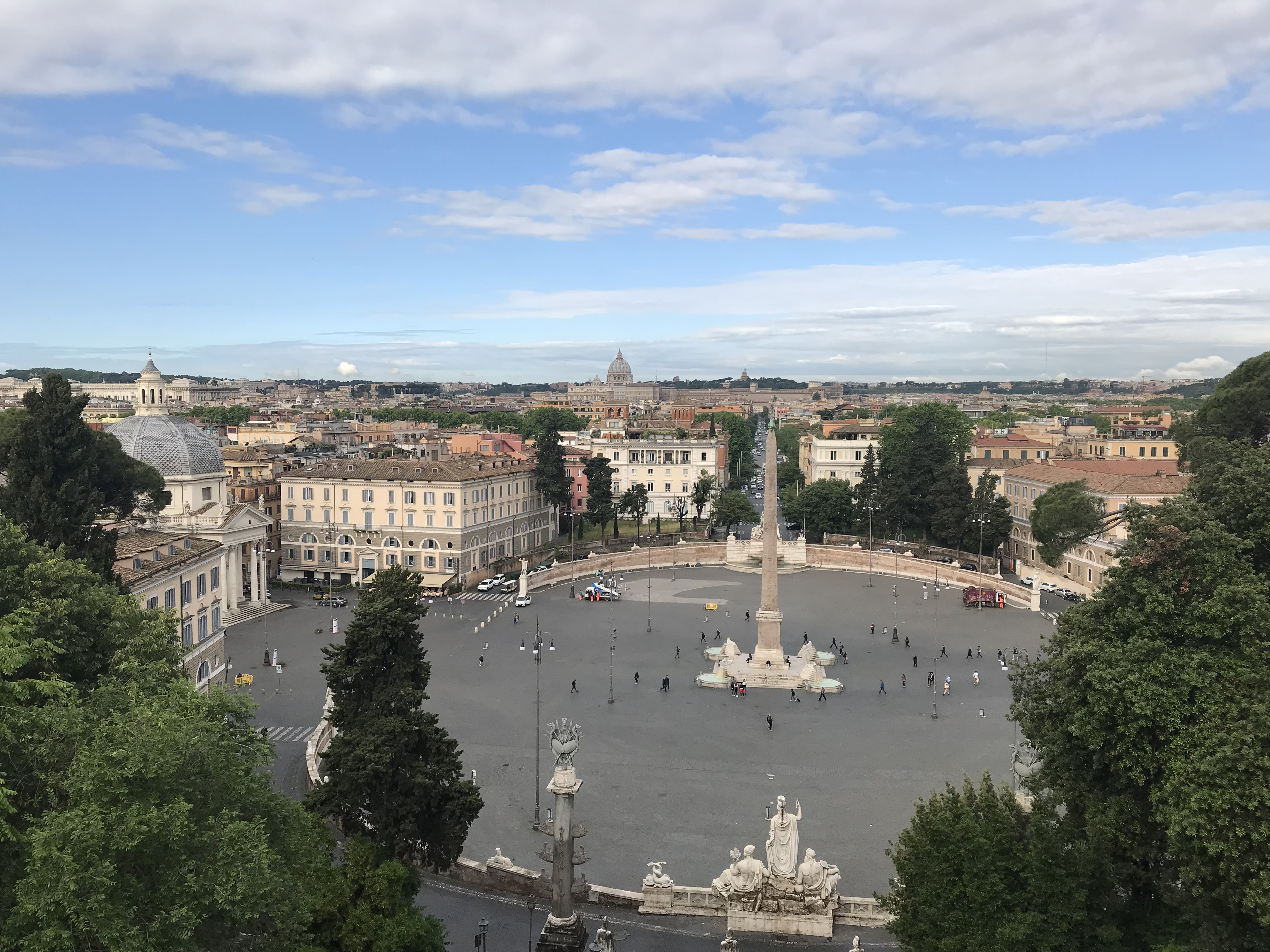 You're not allowed to take photos inside the Borghese. However, I couldn't help myself from taking a couple of surreptitious snaps to remind me of a special exhibition they had on that interspersed the works of Lucio Fontana with their permanent collection.
This gives something of sense: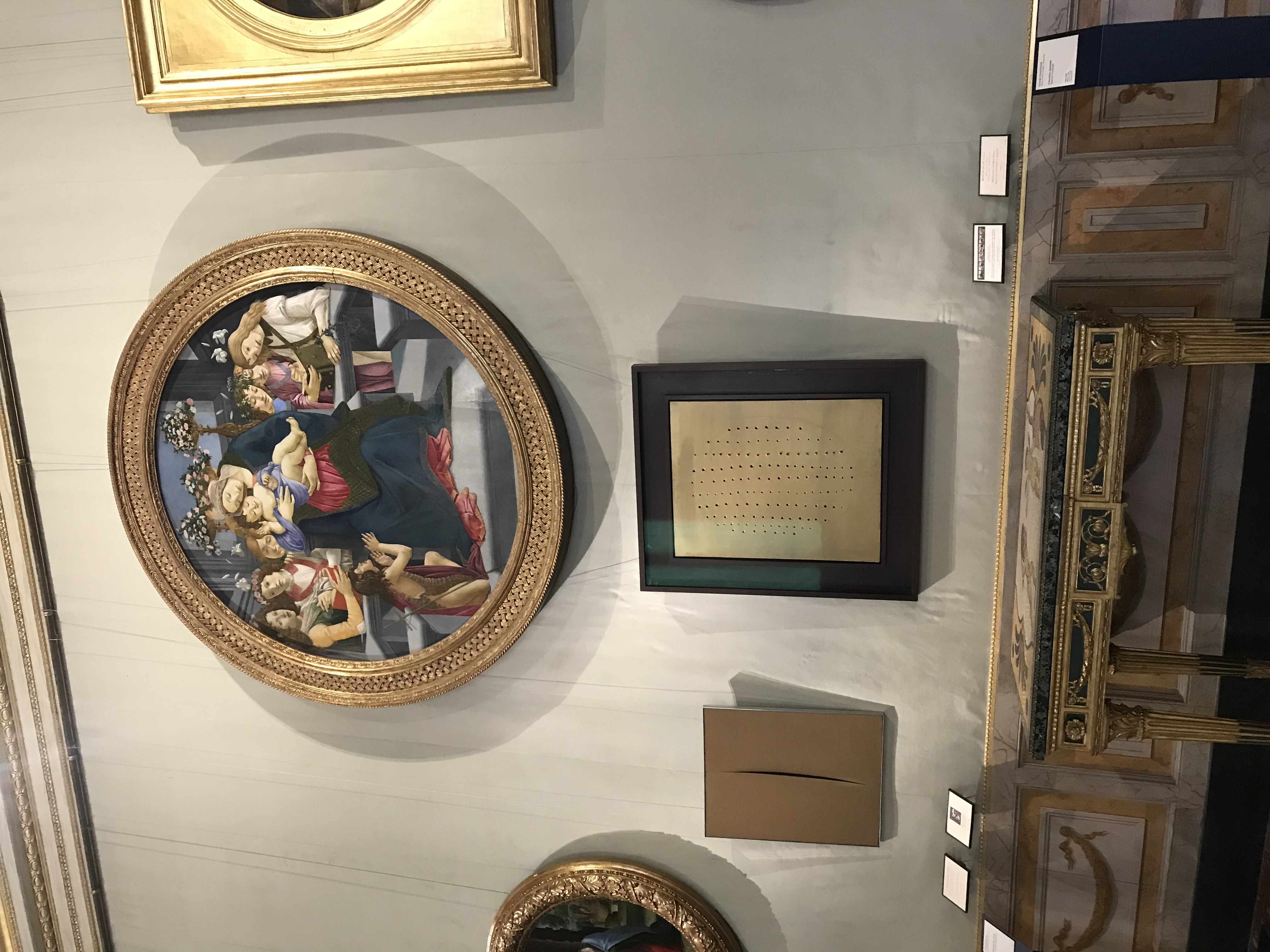 The exhibition really appealed to me for two reasons. First, I've always like the juxtaposition of modern / minimalist / contemporary art in traditional settings and vice versa. Second, I'm an admirer of Fontana (who's "slashed" canvases are most familiar to me) — thus it was great to see a wider range of his oeuvre.
After the Borghese, we decided to stroll along Ancient Rome, which meant heading for the Coliseum with stops at a couple of churches along the way.
First, more Bernini at Santa Marie della Vitoria…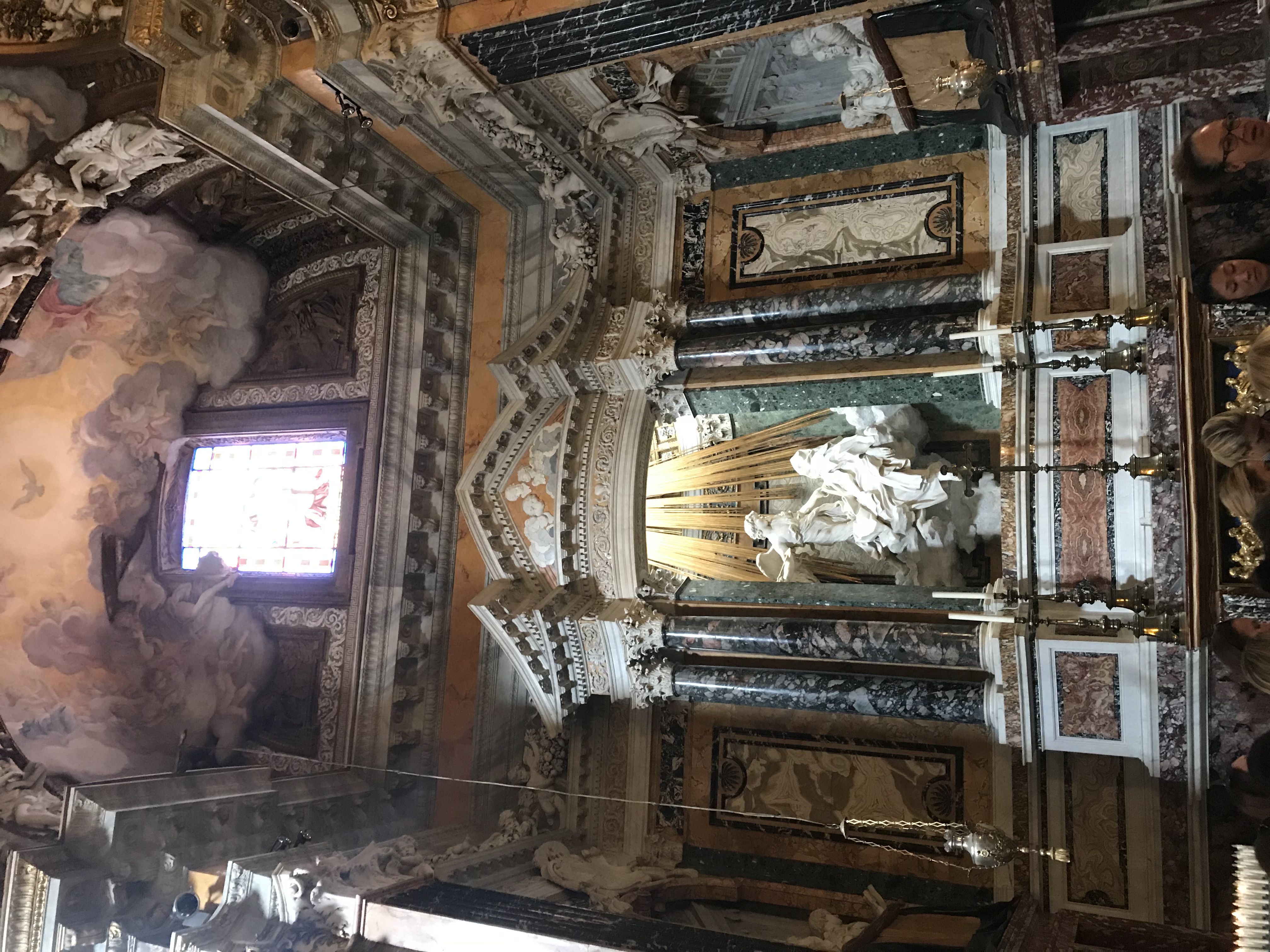 Next, a visit to the Basilica Papale Santa Maria Maggiore…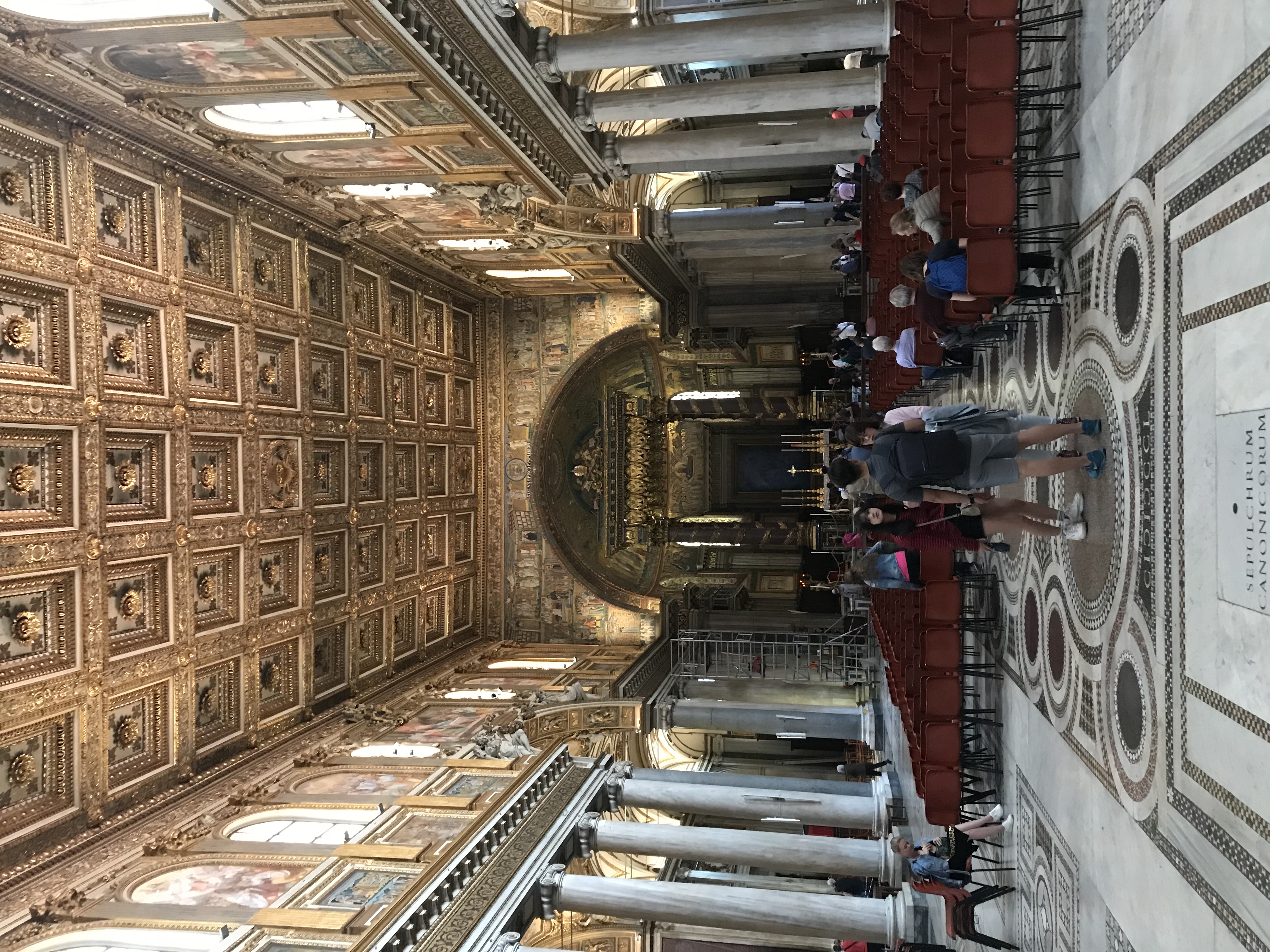 Then to the Coliseum…
A walk along the Forum…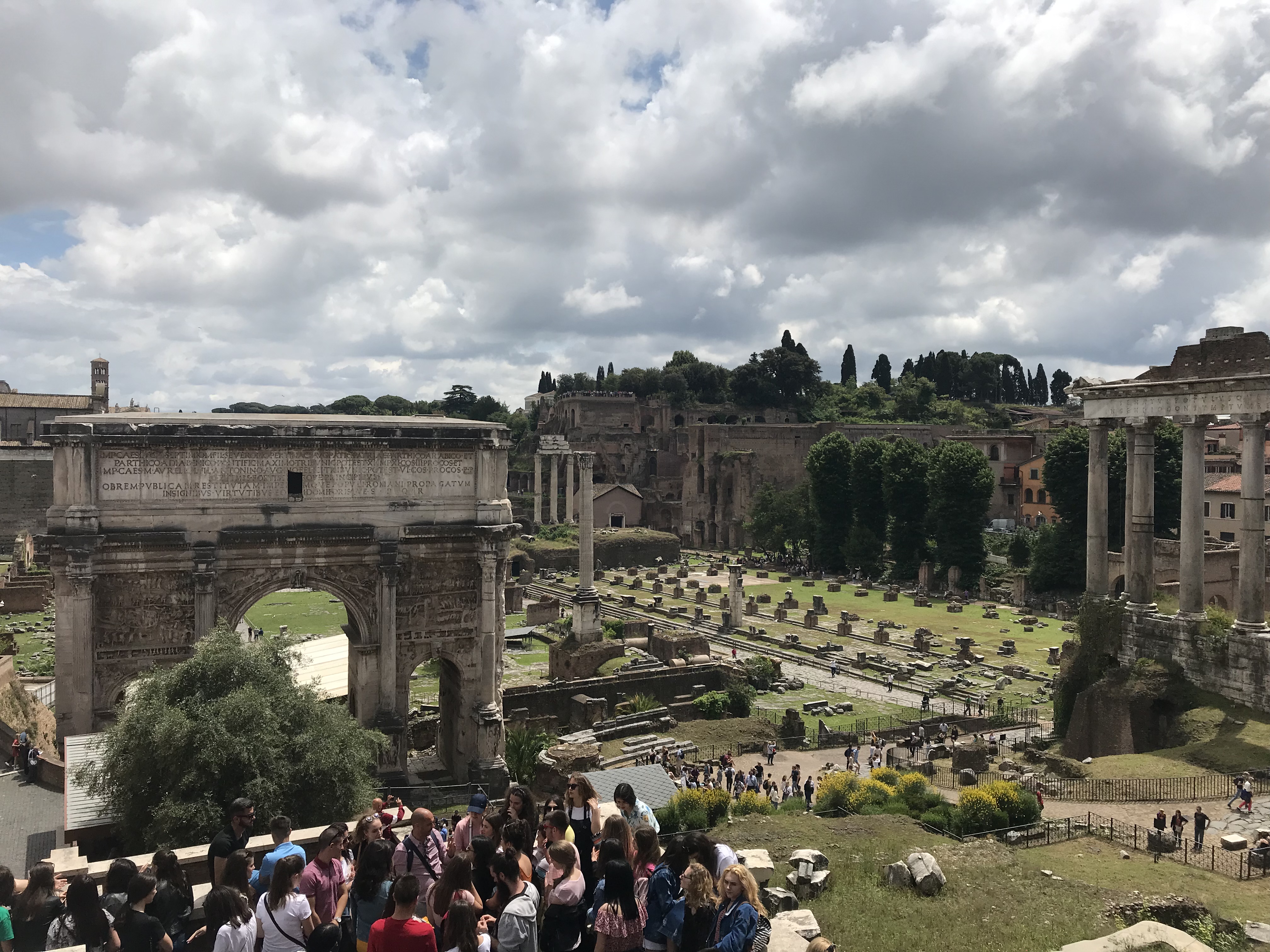 And, a view of the Capitoline Museum.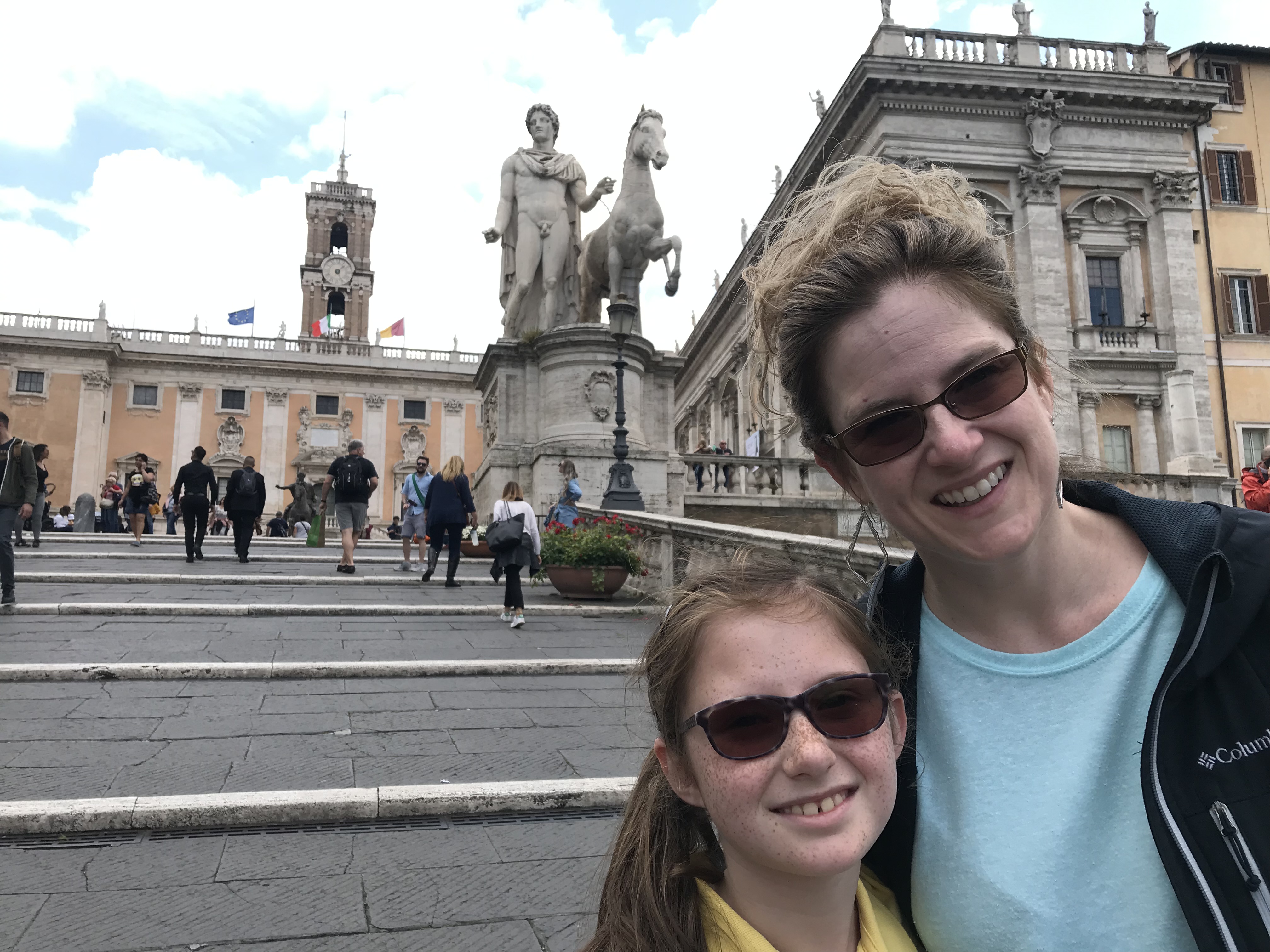 I then found a little place for a late lunch a few blocks from the Piazza Navona, which had delicious pizza and pasta.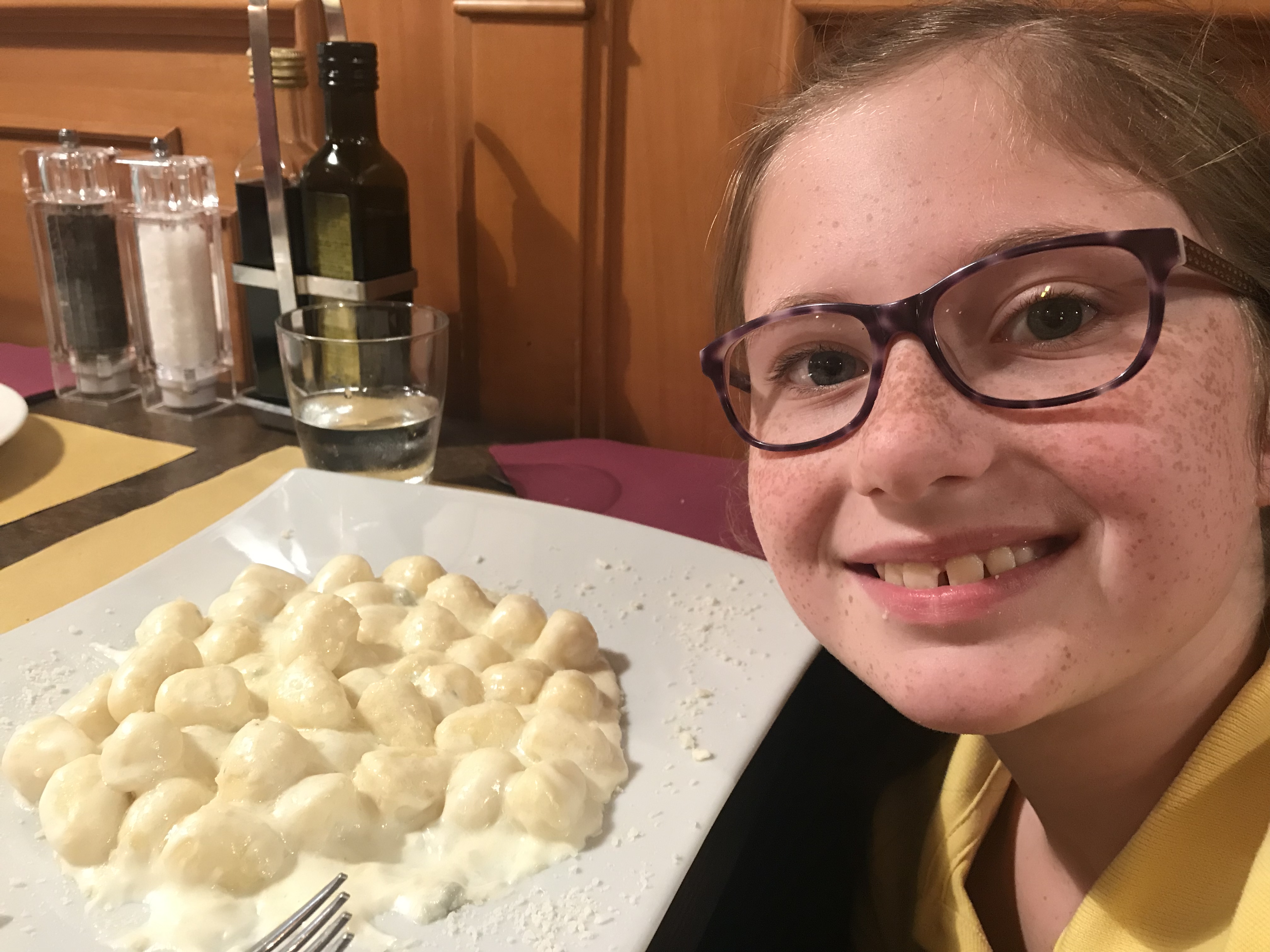 After lunch, we headed back to the hotel as I had a few late afternoon conference calls to take and emails to write for work, which is something I try to avoid when traveling but haven't been able to on this trip.
For dinner (which starts between 7:00 and 8:00 at most restaurants in Rome), we went to a Japanese sushi and noodle place that was excellent (when I'm Rome, I guess?!?).
My sushi: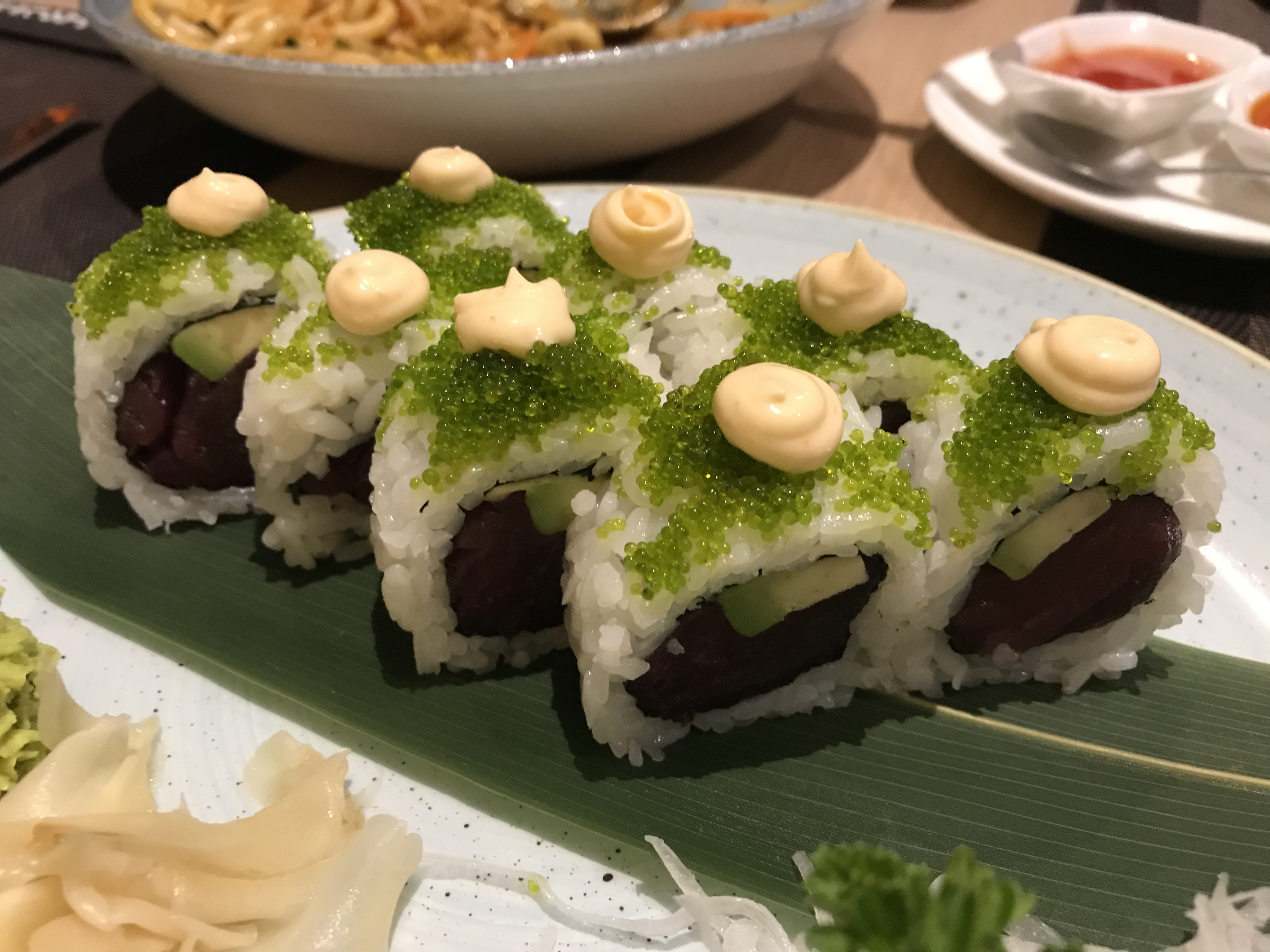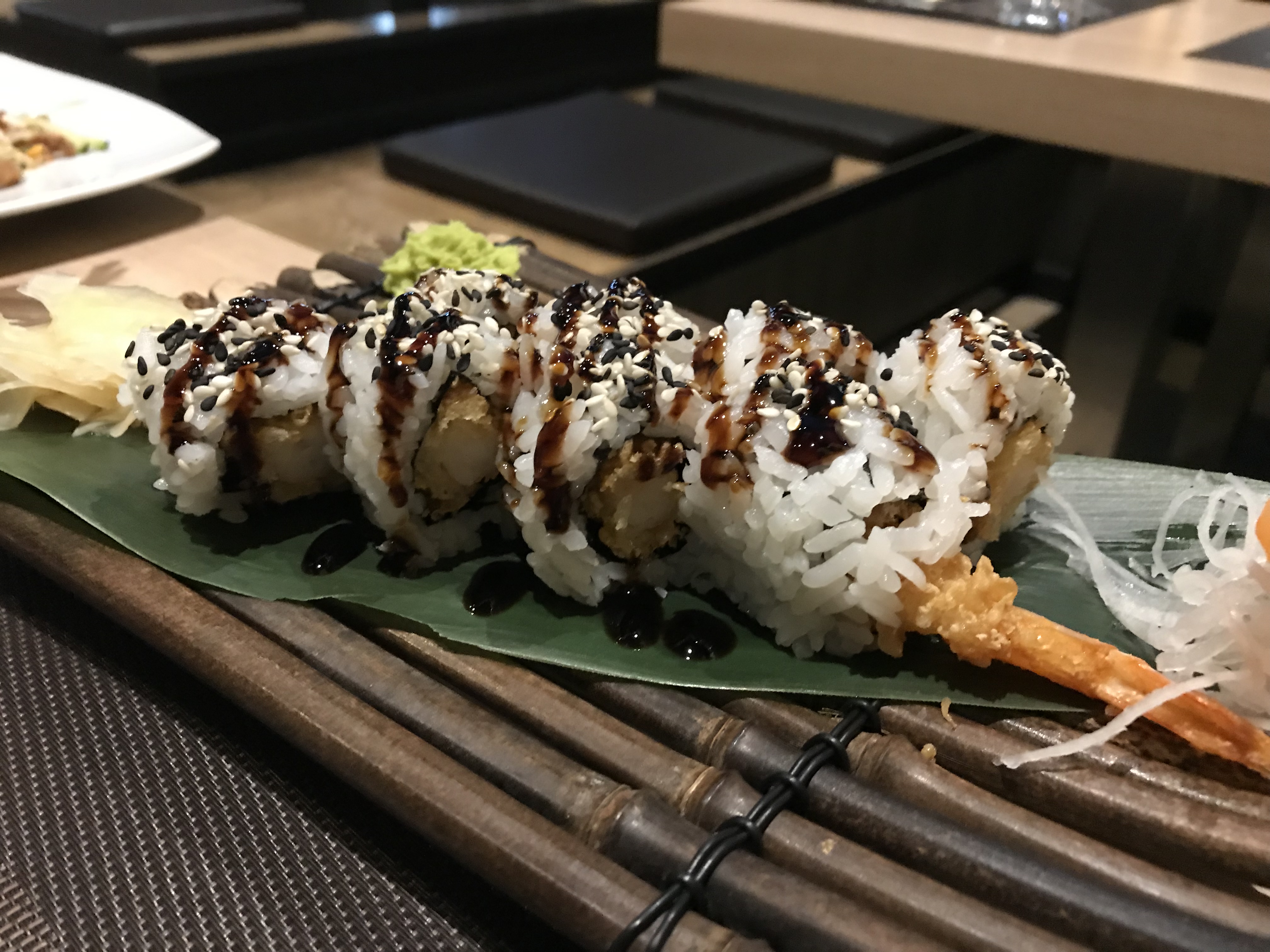 After this, we went to the local pastry shop for some cannoli and other delights.